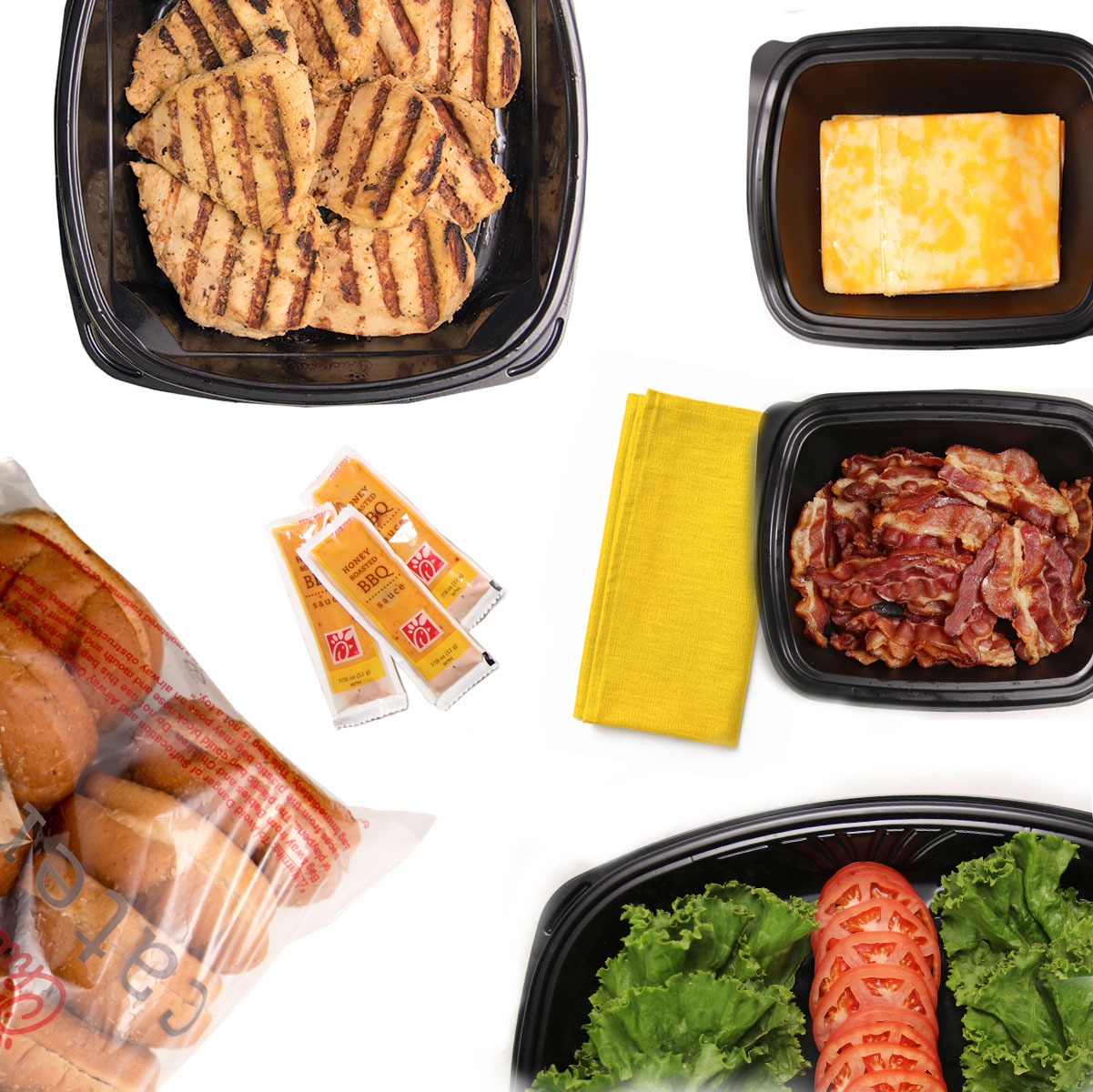 Starting June 19, Baltimore will have some new catering options
Hello Baltimore! Since you're one of our favorite towns, we've got something special for you: Starting June 19, you'll have new catering options that are perfect for a summer picnic – or tailgating before football games this Fall.

Everyone loves a party, and now Chick-fil-A has even more catering menu items to get you out of the kitchen and spending more time with family and friends. Bonus: some of our new options include build-your-own sandwiches. Great for party-goers of all ages!

Here's what we're cooking up just for you:

Shredded BBQ Chicken Bundle: Delicious and... fun to make! Everyone can build their own chef-inspired shredded BBQ chicken sandwich with our juicy shredded chicken breast seasoned with a BBQ rub, our Chick-fil-A buns, a delicious combination of White BBQ Sauce and Smokehouse BBQ Sauce, pickles and our own Chick-fil-A Waffle Potato Chips. Serves 12.
Grilled Chicken Bundle: Another build-it-yourself option, this grilled chicken option comes with our tender Chick-fil-A Grilled Chicken breast, multigrain buns, Honey Roasted BBQ Sauce, Green Leaf lettuce, tomatoes, Colby-Jack cheese and Applewood smoked bacon. Serves 10.
Spicy Chilled Grilled Chicken Sub Sandwich: Boneless spicy chicken breast, marinated with a special blend of seasonings, grilled, thinly sliced and served chilled on a multigrain baguette with Pepper Jack cheese, baby greens and sliced tomato. Served with Honey Roasted BBQ Sauce.
Mac & Cheese: A classic macaroni and cheese recipe featuring a special blend of cheeses including Cheddar, Parmesan, and Romano. Our small tray serves 12 and large tray serves 26.
Chocolate Fudge Brownie: With rich semi-sweet and milk chocolate chunks for a homemade taste, our brownie is a perfect combination of cakey and fudgy. Available individually or on a tray. Our small tray contains 12 brownie halves and large tray contains 24 halves.
Ready to order? Contact your local restaurant today and then click here to tell us what you think. We love to hear your feedback as we're trying out new additions to our menu.