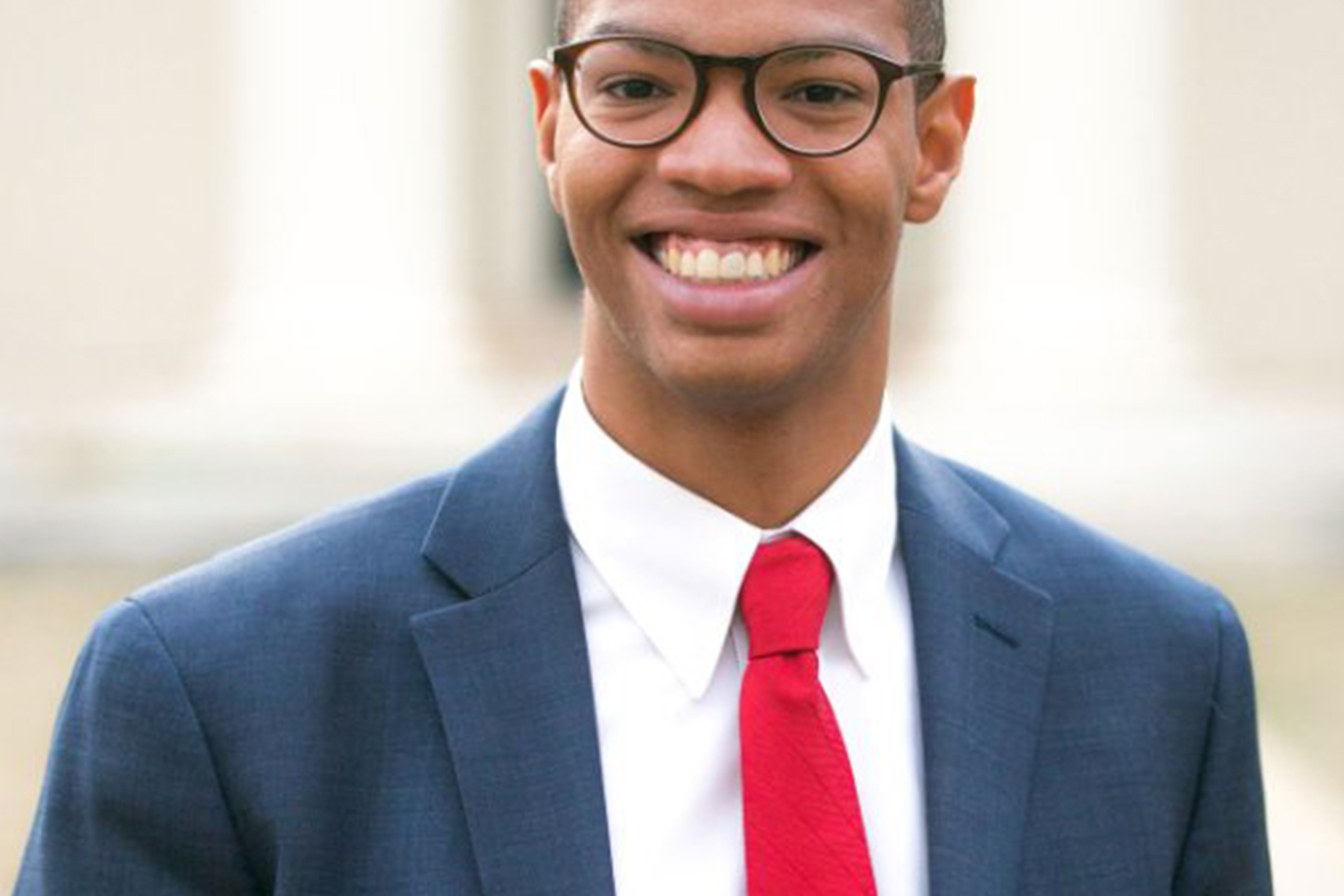 Cameron Harris found that out firsthand as a Marketing intern during Chick-fil-A Inc.'s summer internship. Over the course of the internship, Cameron worked on multiple projects, including planning Cow Appreciation Day and developing new strategies for customer feedback.
Not only was Cameron able to make an impact on how Chick-fil-A markets its delicious food, but he also discovered more about his career hopes for the long-term – a win-win!
Read more about Cameron's experience below. Want to learn more about internships at Chick-fil-A?
Follow us on LinkedIn
!
Q. Tell us the name of the department in which you interned during your time at Chick-fil-A.
A. I was a Marketing intern at the Chick-fil-A Support Center.
Q. Briefly describe what you worked on and accomplished during your internship.
A. I worked across multiple different projects within the Marketing department during my time at Chick-fil-A. The project I felt provided the most value to the business was one I worked on with all four Marketing interns to create design requirements based on customer feedback, primarily given through the Chick-fil-A One mobile app and social media channels. The project had been chartered right before we got there, so we were given the opportunity to really set the framework and get feedback to invoke real change.
Some other opportunities I was given during the internship were compiling market partnership ideas from restaurant marketing directors and marketing consultants, planning the Cow Appreciation Day celebration at the main office, and providing a recommendation on the name of a menu item that was entering the test market phase.
Q. What was your favorite part of the internship?
A. I loved the opportunity to impact the company through legitimate project work, but I also enjoyed meeting and talking with corporate staff. In the Marketing department, our supervisors encouraged us to meet with vice presidents and other leadership. My meet-up with Michael Lage, Senior Manager of Digital and Mobile Experience at Chick-fil-A, was one of my favorites. He is the leader behind the Chick-fil-A One app, and it was a joy to see someone from the University of Georgia, my alma mater, thrive in their professional life.
In addition, all of the interns spent time with Dan Cathy on a field trip around Atlanta called the "Vision & Values Tour." The purpose of this narrated day-long bus tour is to show newly selected restaurant Owner Operators, new Support Center Staff Members and Interns the landmarks that were instrumental in Chick-fil-A's growth, including Greenbriar Mall, the first office location, Coca-Cola's headquarters and the Dwarf Grill. As a Marketing major, I love any chance I can get to explore the backstory of a successful brand. Dan Cathy took the whole day off to make sure that the story was told correctly. Through this experience, I learned that Dan Cathy is a servant leader that truly cares for everyone under the Chick-fil-A umbrella.
Q. What are you doing now, since your internship at Chick-fil-A?
A. After finishing my senior year at the University of Georgia with a degree in Marketing, I will start a year-long internship with the Catalyst Conference, a faith-based leadership conference that occurs every year at the Infinite Energy Center. I will be working in the Operations Department and aid in establishing logistics to bring events together.
Q. How did your experience as a Chick-fil-A Intern help you in school or in future jobs?
A. At Chick-fil-A, I learned how to function in a professional environment while simultaneously building lasting relationships. I would receive a lot of emails and that was overwhelming at first, but it forced me to get comfortable with the corporate structure of communication. Another key learning was the importance of organization. Because I was assigned to multiple projects with different life cycles, I had to organize my information in an effective way to keep track of progress.
Q. What was the best perk/fun part of the internship?
A. I thought the most fun part was working on Cow Appreciation Day. The day included a morning pancake bar followed by a Cow Costume Olympics competition and a children's parade through the main office. Planning for this day was a pretty big undertaking, and it was an absolute honor to play a small role in bringing this day to life. For the Cow Costume Olympics, contestants had to compete in multiple games while in their homemade cow costumes. The games included a Chick-fil-A Cow Spelling Bee, "Moosical" Chairs and Best Moo. Our guest judges chose a winner based on an average score of all the events, and we closed out the competition with a live performance from the Athens-based band Mosaic.
Q. What's next for you?
A. I have a lot of career interests and want to pursue opportunities in multiple different industries over time. During my time working for the Catalyst Conference, I want to learn how to bring large special events to life. I would like to work internally for a consumer-facing brand in their Marketing department (hopefully Chick-fil-A) and also in the music business for a few years.
Q. What's your favorite item on the Chick-fil-A menu, and why?
A. I love the chicken nugget combo meal with a fresh lemonade. I've been eating it since childhood!
Q. What advice do you have for students who are looking to intern at Chick-fil-A?
A. The best way to approach the application process for Chick-fil-A is to be true to yourself. Although spots are limited and it's pretty competitive to secure an internship with Chick-fil-A, just focus on clearly communicating your experience and highlighting the qualities that make you a good fit for the role and company. You'll be able to fit right in from the start if you pursue excellence in everything you do, find joy in doing good work and focus on being a great communicator.