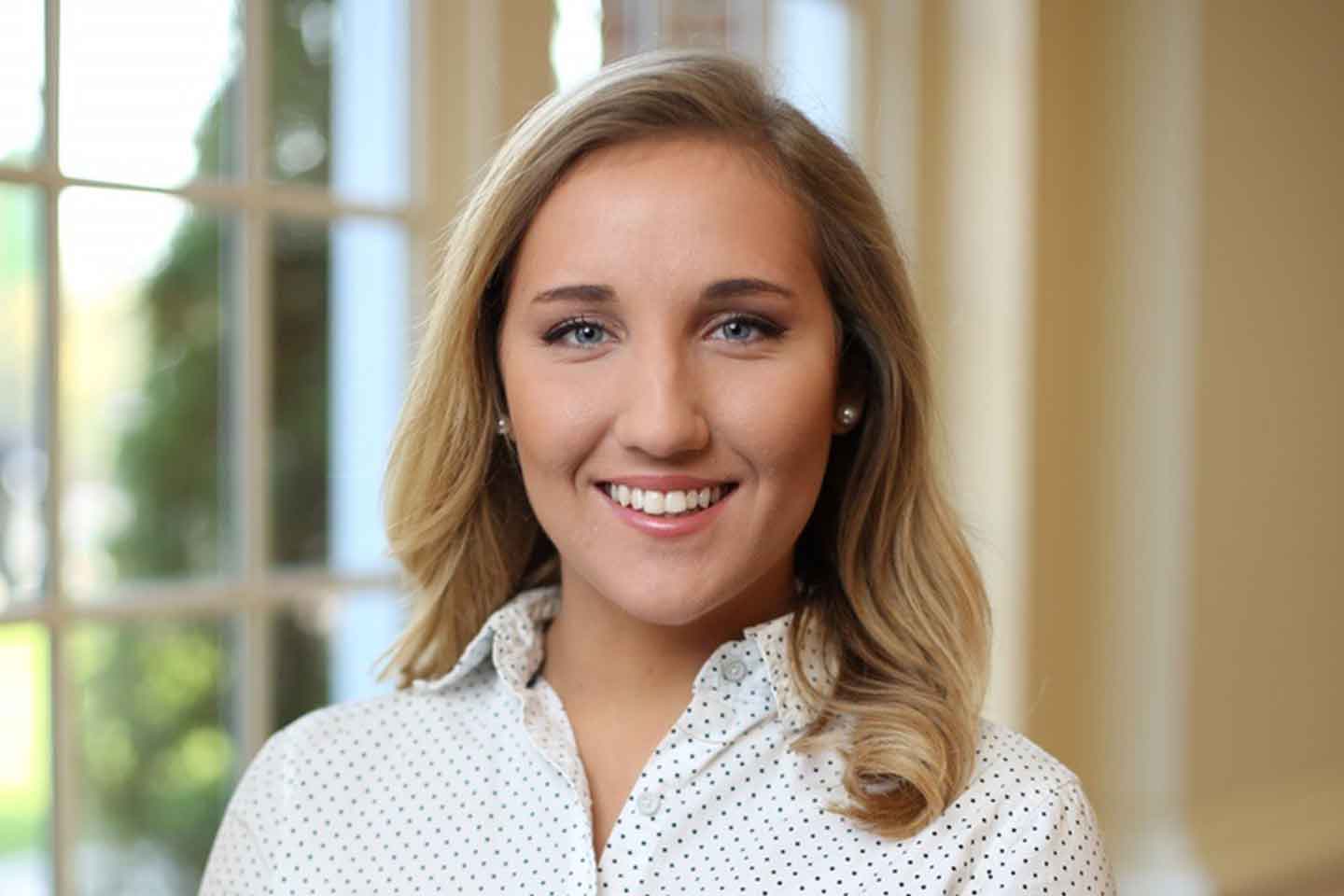 As students progress along their college journey, they often ask themselves the age-old question, "What do I want to be when I grow up?"
Lexie found her answer while interning with Chick-fil-A, Inc. During that time, she took part in unique experiences like touring Atlanta with CEO Dan Cathy and working with restaurant Operators in Washington, D.C.
More importantly, it was through her work as an Employer Brand intern that she discovered a passion for campus recruiting, which led to a job after graduation as a Campus Project Specialist with another company.
Read more about Lexie's experience below. Want to learn more about internships at Chick-fil-A? Follow us on LinkedIn!
Q. Tell us your name, title and department you interned with during your time at Chick-fil-A.
A. Hi, I'm Lexie Williams. I served as an Employer Brand intern in the Chick-fil-A Corporate Support Center's Talent Acquisition department.
Q. Briefly describe what you worked on and accomplished during your internship.
A. I had the opportunity to work on several special projects on the Talent Acquisition side and also learned about the different functions of Talent Acquisition.
I worked with the University Relations team to research the best universities to recruit talent for their Financial Services and Information Technology career opportunities.
Another project I worked on was creating content and updates for their editorial calendar for LinkedIn to help Chick-fil-A stand out as a great place to work. Proudly, some of my updates were selected to be featured on LinkedIn!
Q. What was your favorite part of the internship (Share a specific memory or two)?
A. I loved that I could work with and meet people at all different levels of the company. I was blown away that the CEO Dan Cathy remembered my name and would talk to me.
My favorite memory was when another Talent Acquisition intern and I got to fly to Washington D.C. and interview different restaurant Operators. We asked them questions about what was working for them and what wasn't. Then, we offered advice to assist in any way we could in various areas, from social media marketing how-to's to tips on recruiting talent.
Q. What are you doing now, since your internship at Chick-fil-A?
A. I graduate in May and just received an offer to work as a Campus Project Specialist for a company, managing campus recruiting efforts and coordinating recruiters' trips around the country. I never knew I had a passion for campus recruiting before my internship!
Q. How did your experience help you in school or in future jobs?
A. My internship with Chick-fil-A helped me figure out what I was interested in as a career and gave me more confidence as a professional.
The team at Chick-fil-A is very intentional with helping you figure out who you are and what you want to do through personality assessments and interest inventories. There's also access to a counselor to help you interpret results to learn more about what that means for your career.
During my recent interview, I could speak to my experience at my internship and it really gave me a leg up against the competition.
My internship at Chick-fil-A was also instrumental in helping me realize the importance of networking, keeping an open mind and approaching life with a growth mindset. These concepts have helped me both personally and professionally.
Q. What was the best perk or most fun part of the internship?
A. That's a tough one! I think the most fun I had was the Vision and Values Tour. Dan Cathy took all the interns around Atlanta and showed us the first Chick-fil-A restaurant and other memorable locations that are a part of the brand's history.
We also had the opportunity to volunteer through the Chick-fil-A Foundation at a local school's camp. We held a field day outside with fun activities, and it was so fun to spend time with the kids all day!
Q. What's next for you?
A. I'd eventually like to become a campus recruiter for a company, and my long-term goal is to work in talent acquisition leadership. I'm looking forward to making more connections and seeing where I can take this path!
Q. What's your favorite item on the Chick-fil-A menu, and why?
A. Hmm…I would have to say the Chick-n-Minis (the 4-count…not the 3-count, haha). They're sweet and savory and delicious – definitely the best way to start the day.
Q. What advice do you have for students looking to intern at Chick-fil-A?
A. Don't be afraid to be uncomfortable; do things you wouldn't normally do and try to take advantage of all the experiences offered. Also, don't be afraid to meet new people. I was hesitant at first and didn't think people would want to talk to or meet with an intern, but everyone at Chick-fil-A wants to get to know you and help you grow. You never know what you'll learn, who you'll meet or how they could help you out down the road.