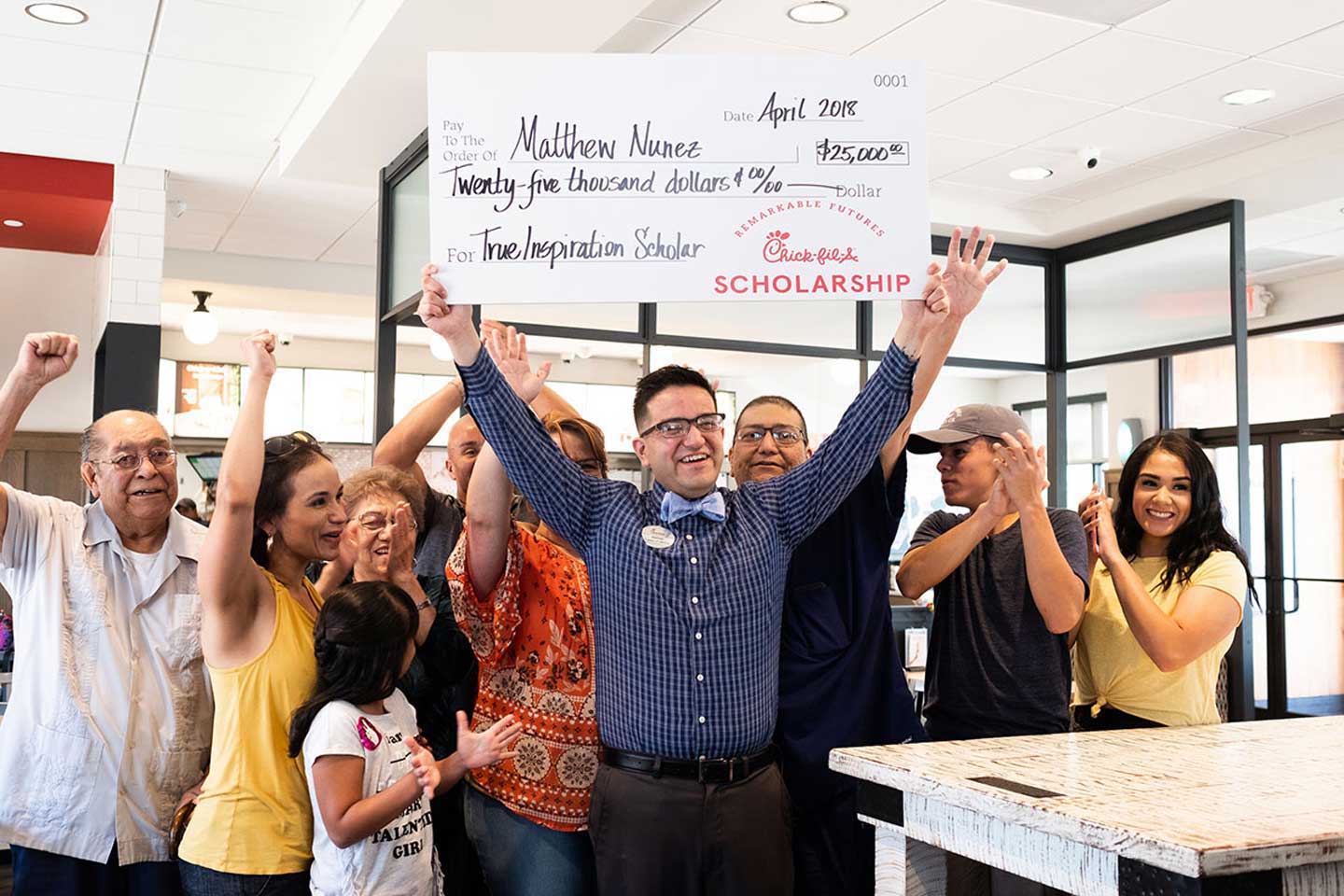 We catch up with three of our previous scholarship winners.
In 2018, Chick-fil-A helped make the dream of higher education a reality for more than 5,700 restaurant Team Members. Through the Remarkable Futures initiative, the company awarded $14.65 million in scholarships — not bad for an education initiative that started when Chick-fil-A founder S. Truett Cathy placed an empty mayonnaise jar on a restaurant counter to help raise the money to send one of his employees to college.
Since 1973, Remarkable Futures has helped more than 47,000 Team Members pay for higher education. Some recipients will be able to start off college less stressed about tuition and bills or get the boost they need to cross the finish line and earn their degrees. Others will have the opportunity to become the first in their family to attend college.
Chick-fil-A caught up with a few of our past scholarship recipients to find out what kind of impact receiving a Remarkable Futures Scholarship has had on their educations.
Caitlin Evans
Cheshire, Connecticut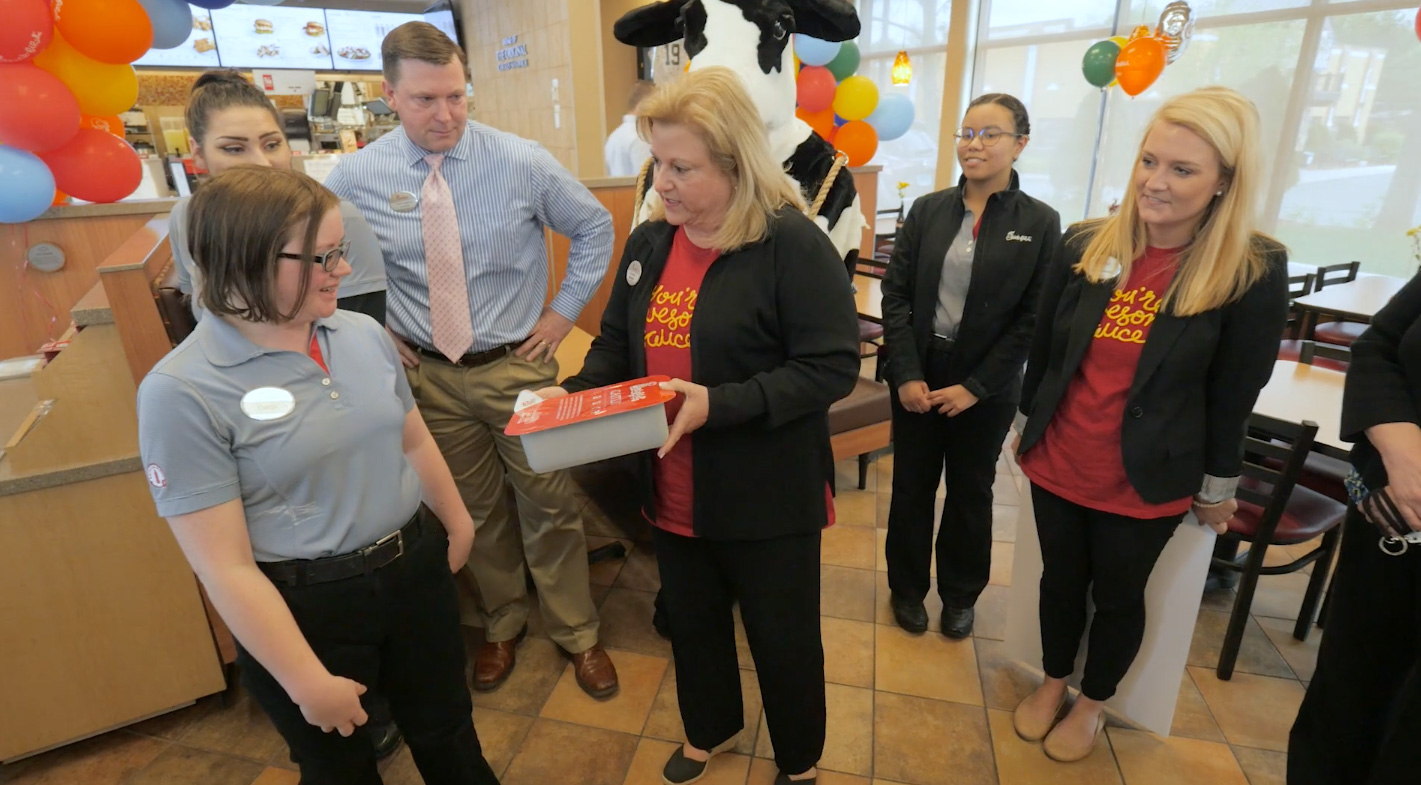 For 2017 True Inspiration Scholarship winner Caitlin Evans, a childhood challenge developed into a career goal. Evans was diagnosed with a brain tumor at age two. She needed special programs when she was in elementary school to help her in her recovery, and the teachers who helped her along the way inspired her to pursue a career in elementary education herself.
"When you go through an experience like cancer, it changes you," Evans said. "It has taught me to look at the bigger picture of life — to look forward to something new and exciting every day — and to always count your blessings. Just as important, it taught me to chase my dreams, no matter the obstacles I may face."
Evans is student teaching right now and will graduate from Central Connecticut State University with a degree in elementary education in Fall 2018 — bringing her one step closer to her goal.
"I want to be that same role model for students in the future when I get my own classroom," Evans said.
To help afford the cost of tuition, Evans kept working at her local Chick-fil-A in nearby Wallingford, Connecticut while maintaining a full course load. She is incredibly thankful that the $25,000 scholarship she received has given her the ability to focus more on school work by easing the financial burden.
"Before the scholarship, I was working 30 hours a week," Evans said. "It doesn't sound like a lot, but that is on top of being in the classroom all day. The scholarship relieved the need to work as much and has helped me focus more on being in the classroom and pursuing my dream of becoming a teacher."
Daniel Ott
Irmo, South Carolina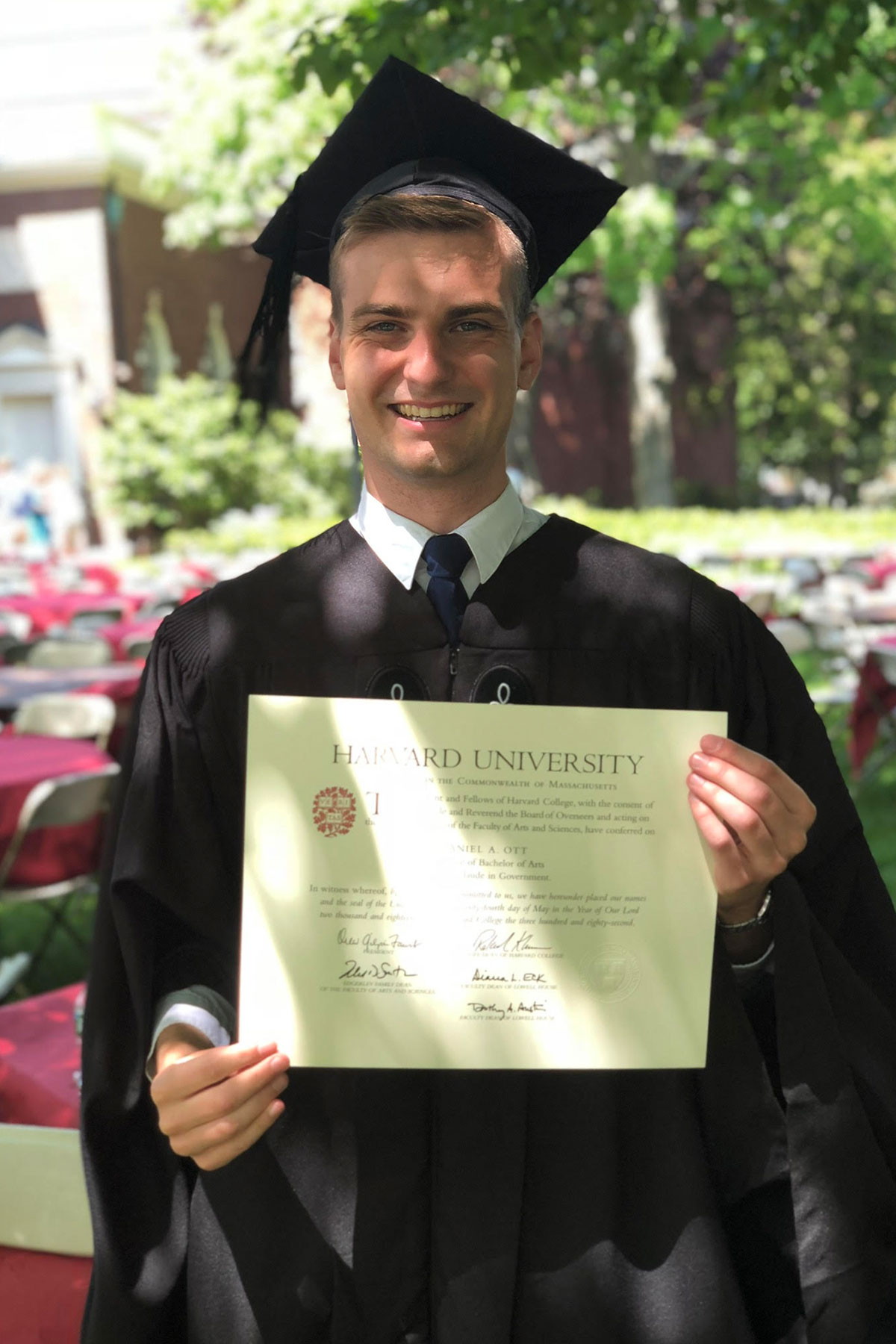 Daniel Ott traded palmettos for ivy when he left his home state of South Carolina to attend Harvard University. In 2014, Daniel received a $1,000 Leadership Scholarship and in 2015 the $1,000 S. Truett Cathy Scholarship, both which helped reduce the cost of attending such a prestigious school. The Leadership Scholarships have since increased to $2,500.
"The scholarship was really impactful because it reduced what I otherwise would have had to pay in tuition and housing that year," Ott said.
Ott graduated in May 2018 with a degree in political science, and he has already landed a job with a consulting firm. He also has an acceptance letter from Harvard Law School, should he choose to go back to school in the next couple of years.
My professional plans changed drastically throughout my college experience, and they were primarily developed through my participation in clubs and other extracurricular organizations at school," Ott said. "By helping to ease the financial burden of tuition, this scholarship allowed me to spend more time exploring my interests in these groups, as I would have otherwise been required to dedicate more time and energy to working on-campus jobs."
Mike Tanis
Jefferson Township, New Jersey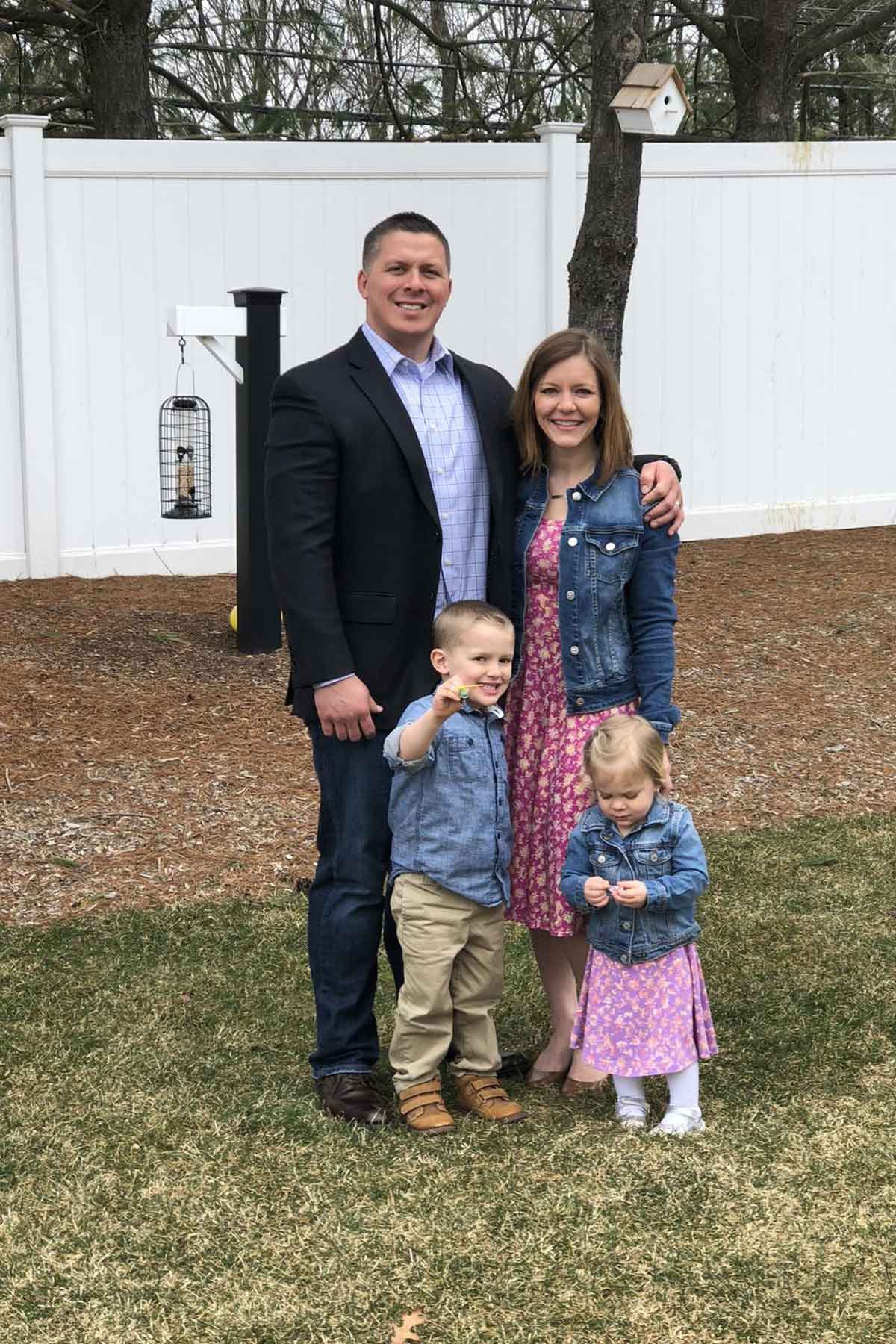 The first part-time job Mike Tanis got when he was a teenager was at Chick-fil-A Paramus Park Shopping Center. He enjoyed the experience and the company enough to stay with Chick-fil-A through high school and into college, working part-time as his schedule allowed. Now a police officer with a family, Tanis still stops by to visit former coworkers and Operator Ken Walsh.
In 2005, while enrolled at New Jersey's Kean University, Tanis applied for the S. Truett Cathy Scholarship and was awarded $1,000 to help pay for his education. The money helped him purchase the books he needed to finish the last few classes he needed for his degree.
"Being a poor college student, where you're surviving on just a couple of dollars a day, $1,000 goes a long way," Tanis said. "It buys a semester's worth of books."
Tanis graduated from Kean University in 2007 with a degree in criminal justice. And for the past 10 years, he has worked for the Port Authority of New York & New Jersey. He looks back fondly on his time with Chick-fil-A, praising the company for having such a helpful initiative.
"The scholarship program helps morale, and it's good to know you work for a company that gives back," Tanis said. "Even as a teenager working there, you can appreciate that, and it's something to work for. It helps Chick-fil-A encourage and support a better working environment."