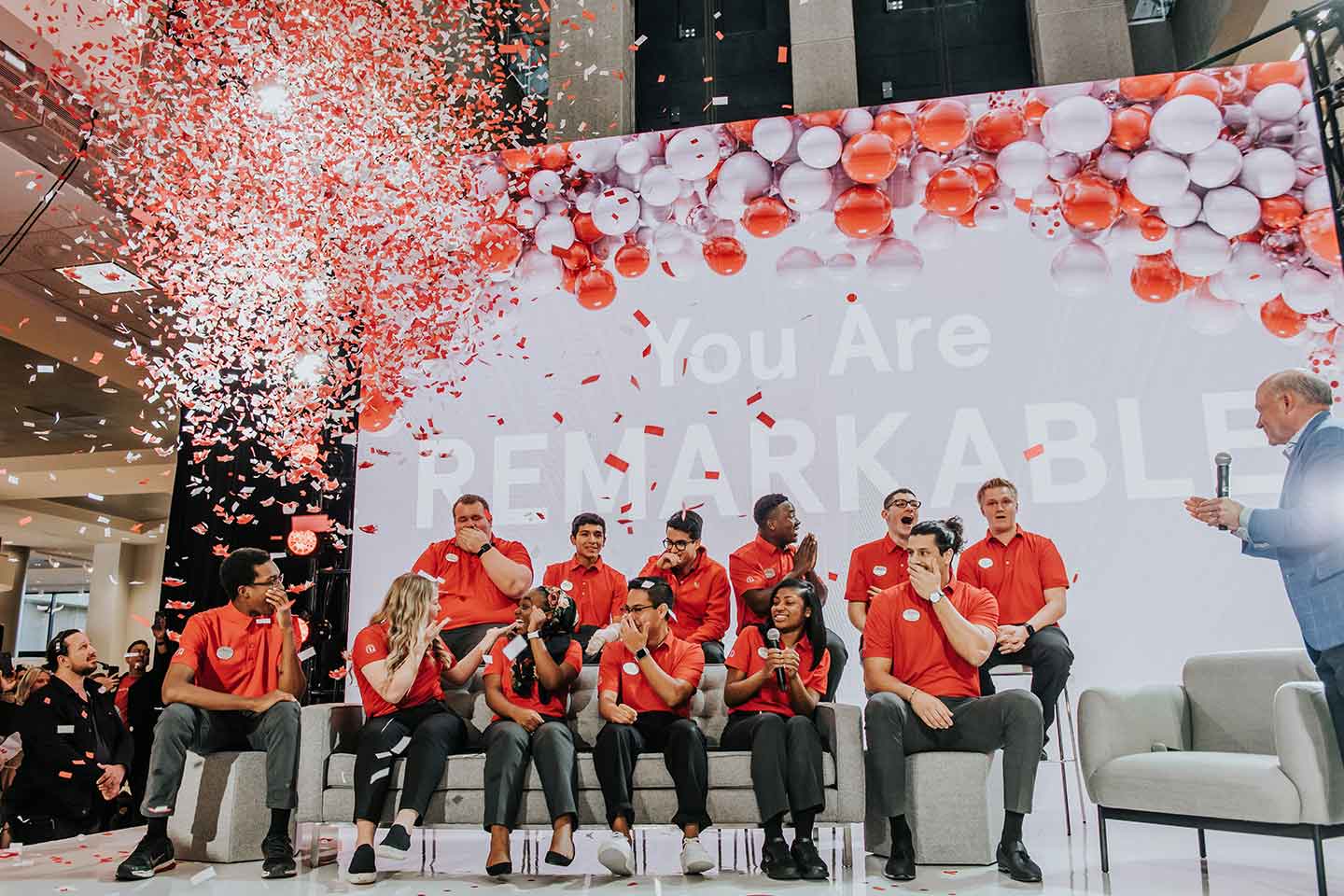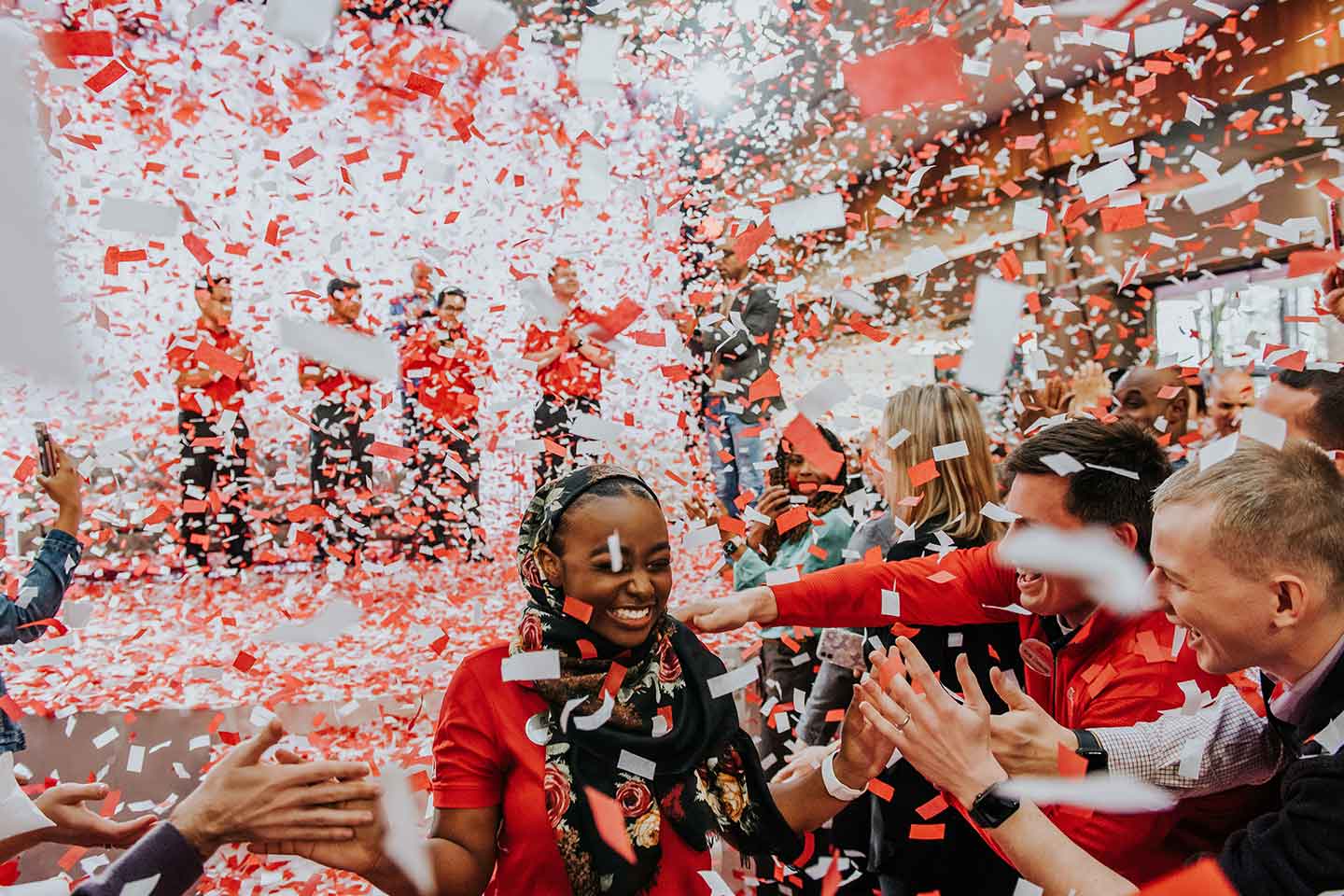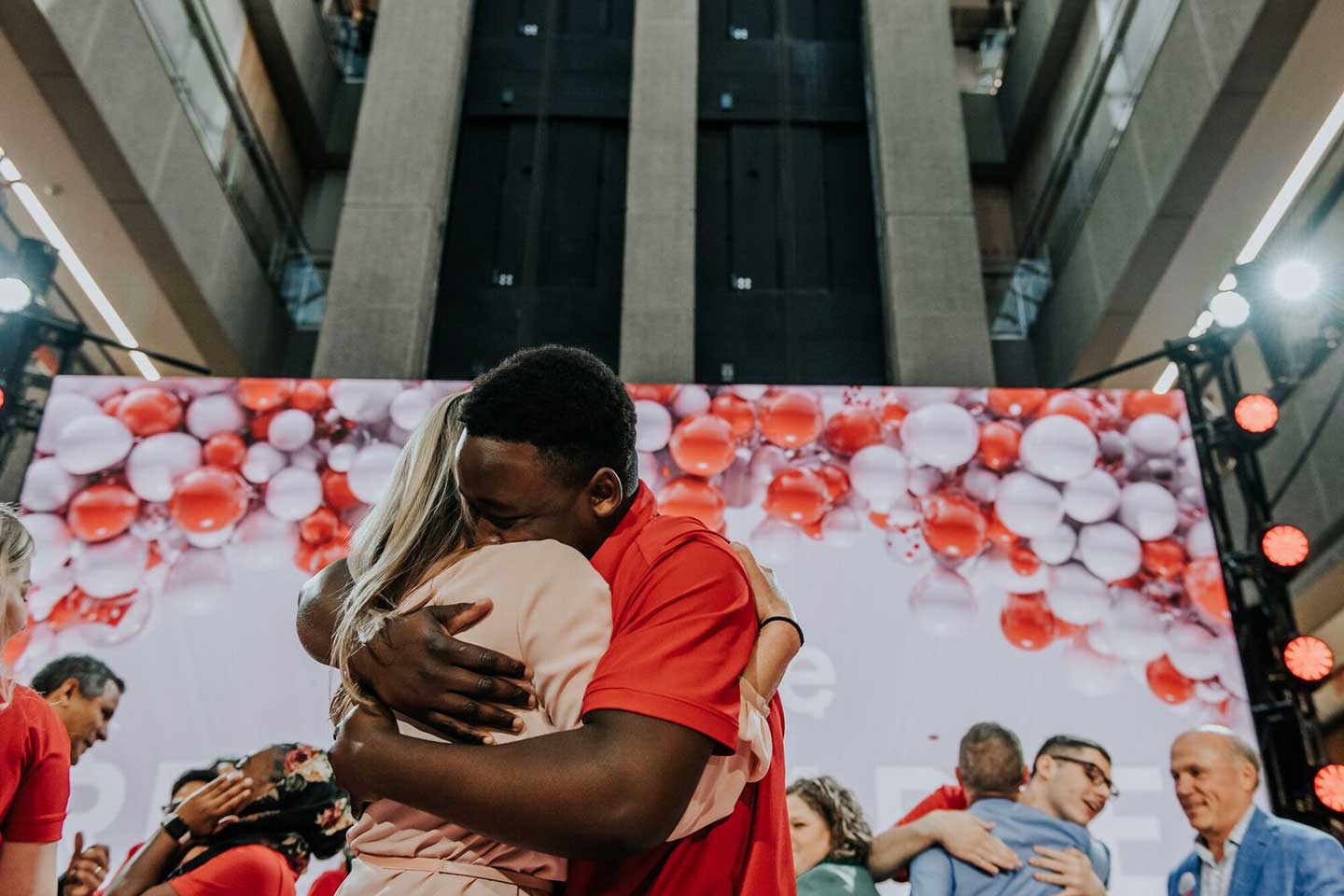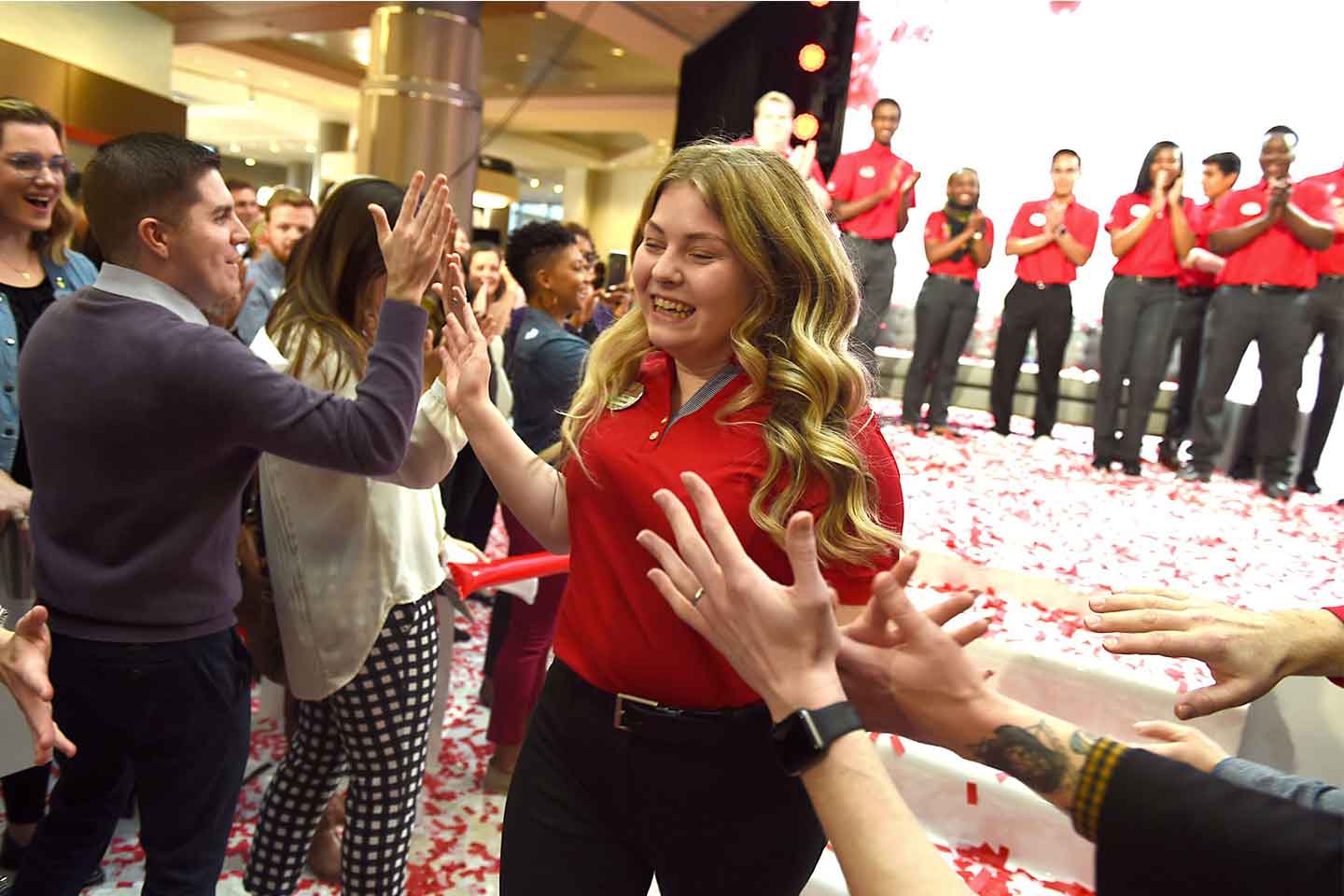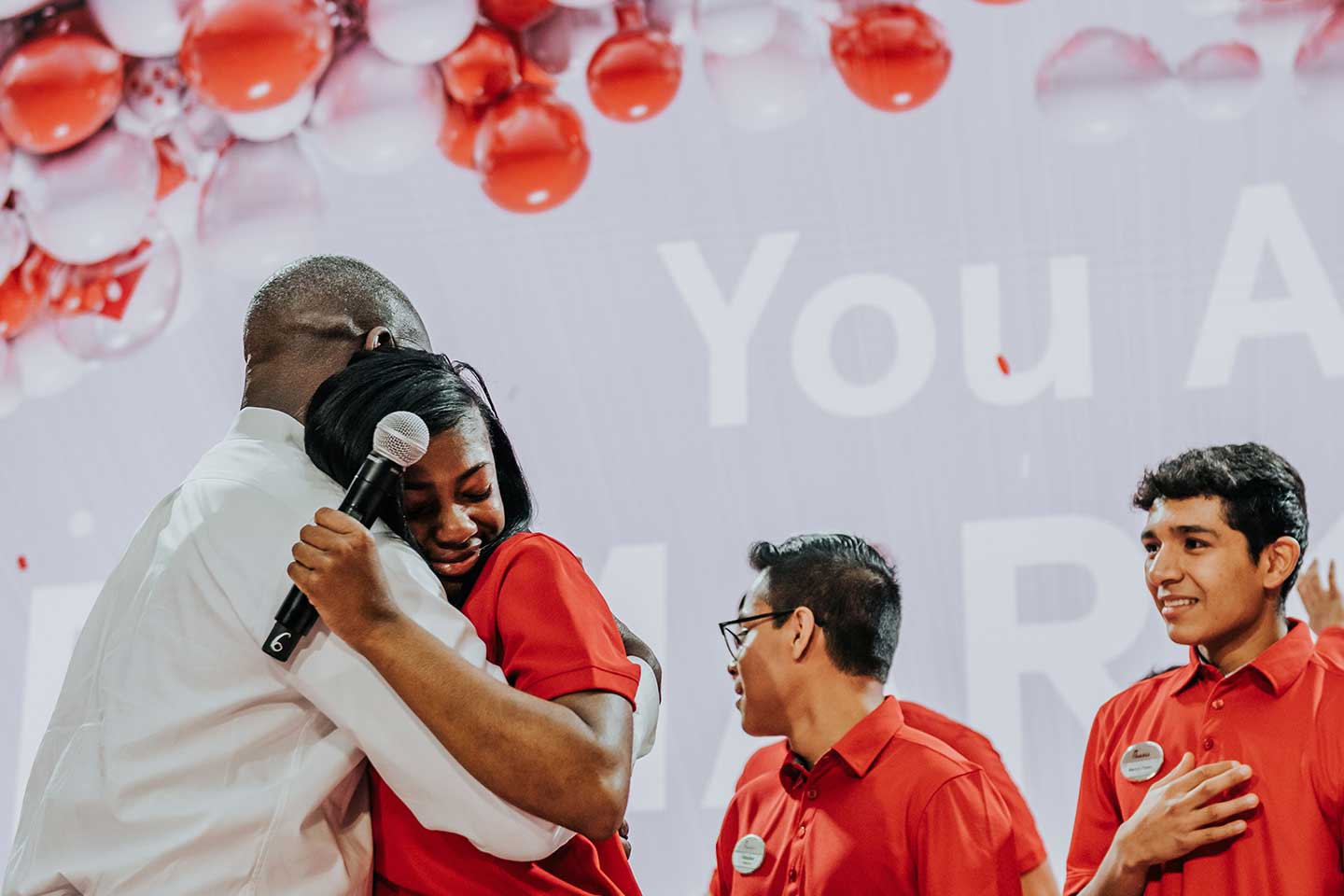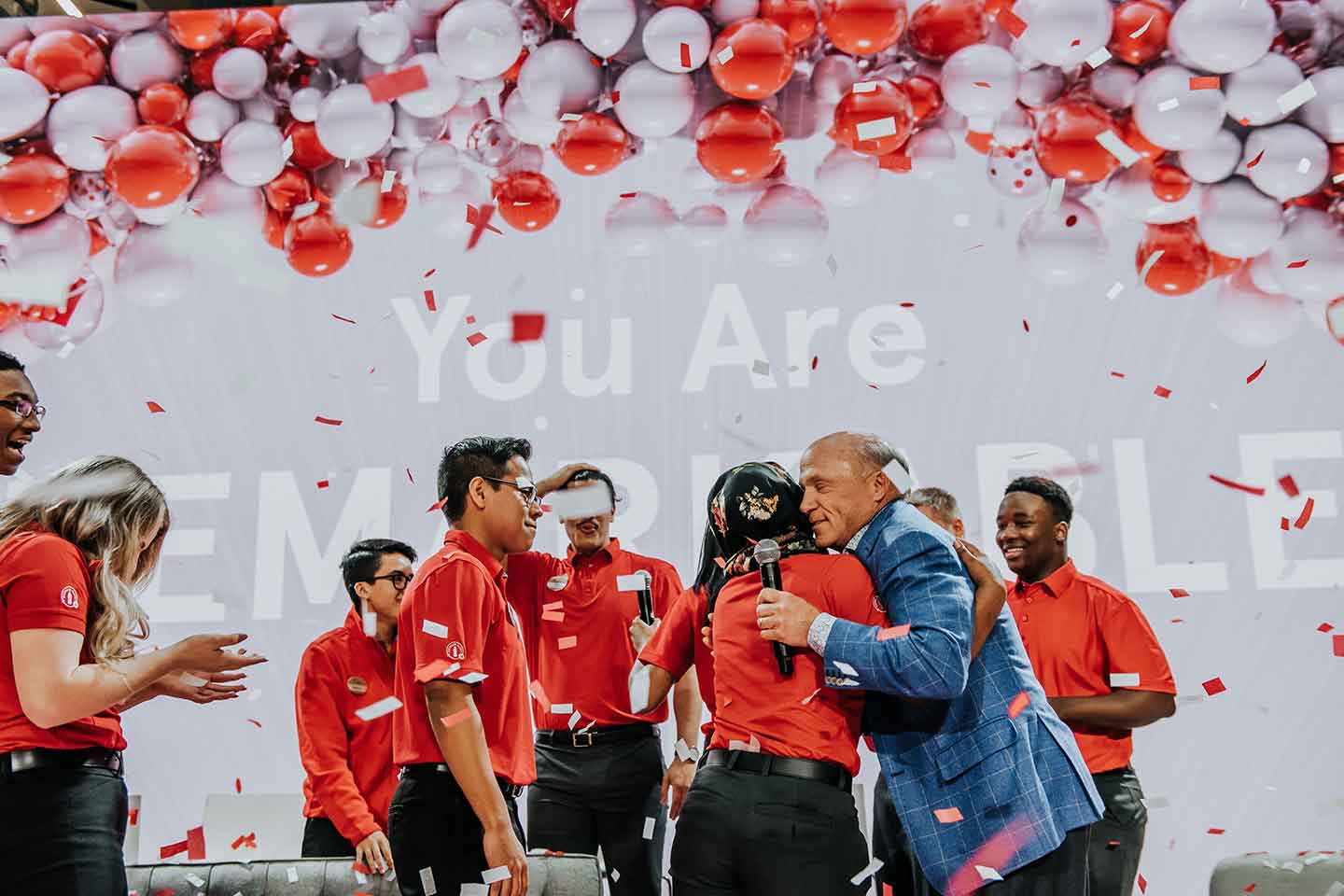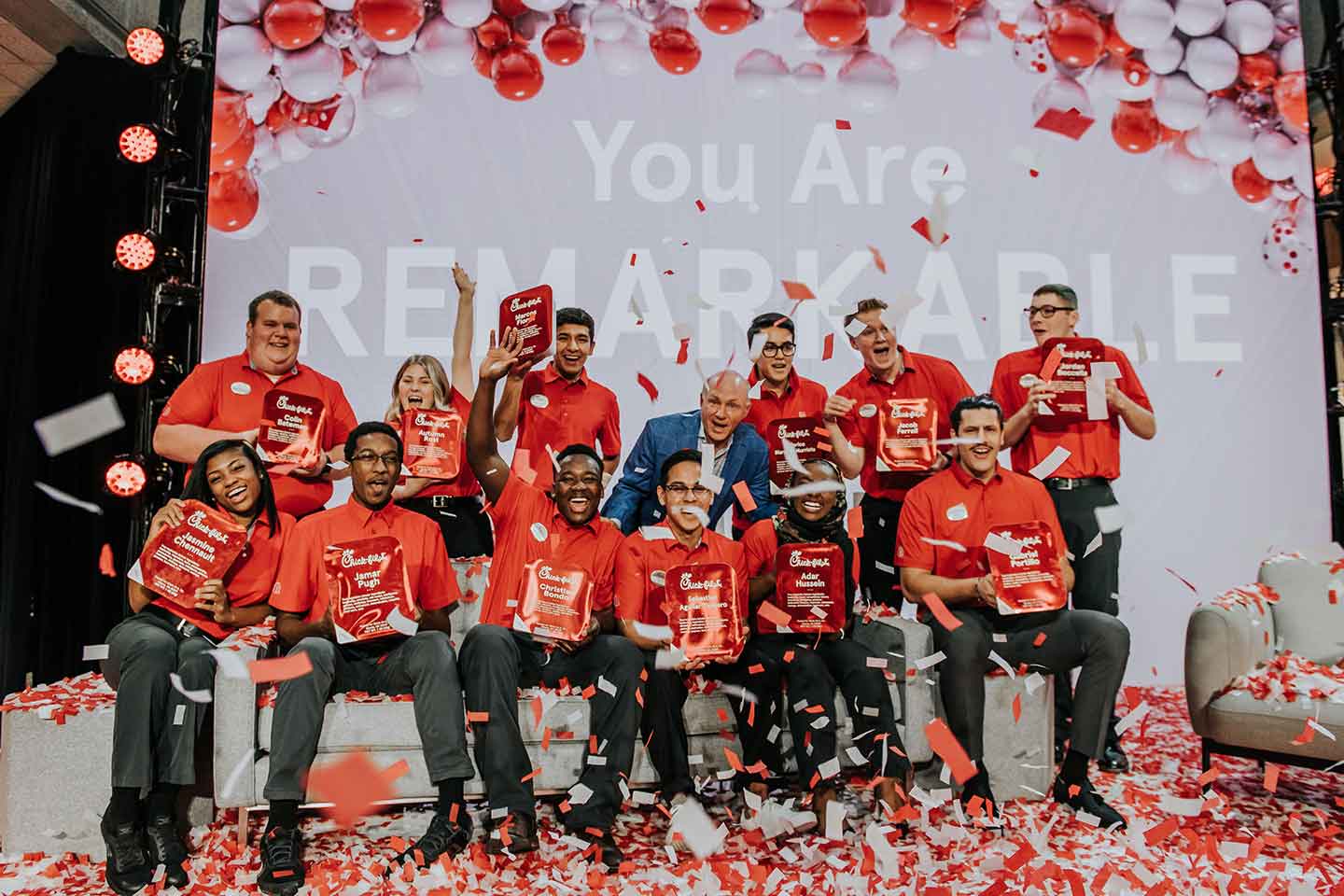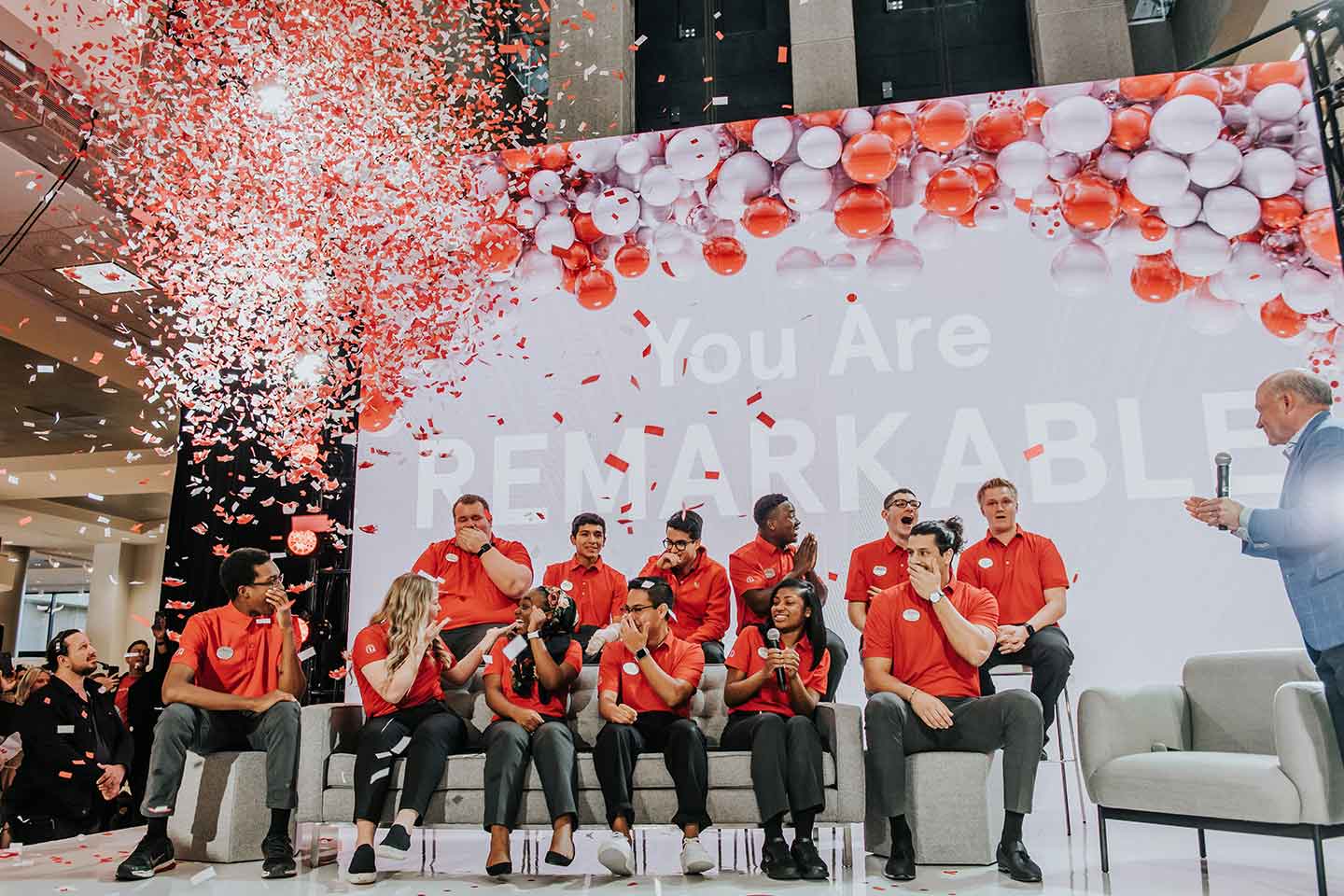 For 50 years, Chick-fil-A has invested in the hopes and dreams of restaurant Team Members across the country. As part of its commitment to providing pathways to growth and opportunity for restaurant employees, Chick-fil-A offers Remarkable Futures Scholarships and educational grants to eligible Team Members. Thanks to this educational initiative, $17 million in scholarships will be given to 6,700 Team Members in 2020.
Since the launch of the scholarship program, Chick-fil-A has awarded more than $92 million in educational assistance to more than 59,000 restaurant employees, enabling them to achieve their remarkable futures at institutions of higher education around the country. Additionally, there are 115 colleges and universities in Chick-fil-A's tuition reduction network, helping to make higher education more accessible for countless Team Members.
This year, Chick-fil-A has given 12 passionate and promising students a True Inspiration Scholarship. These inspiring young people will each receive a $25,000 up-front scholarship to support them in their educational pursuits.
Chick-fil-A will also give Leadership Scholarships valued at $2,500 to 6,688 student Team Members in 2020.
"Team Members at Chick-fil-A strive for excellence each and every day. They demonstrate it not only by offering unmatched service to our guests, but also by caring for their families and serving their communities," said Dan Cathy, chairman and chief executive officer at Chick-fil-A. "It's our great privilege to be able to recognize their commitment and passion by awarding scholarships to help students achieve their dreams of a better tomorrow. We want to honor them and do our part to help them grow into being future leaders."
Get to know the 12 amazing students who received a $25,000 True Inspiration Scholarship in 2020.
Autumn Rost
As a child, Autumn Rost endured a challenging home life that no one should have to contend with. Despite those difficult circumstances, she remained focused on her studies and her family, caring for her siblings and an aging grandfather at a young age. Her relentless desire for a better life led to her 4.1 high school GPA and an opportunity to study at Central Carolina Technical College, pursuing her dreams of majoring in business and continuing her career at Chick-fil-A.
Despite being a full-time student, Rost also regularly works 40 hours a week at the Chick-fil-A restaurant in Camden, South Carolina, and still finds time to actively support the restaurant's Shared Table program, helping to donate excess food to Food For The Soul, a nonprofit that provides free meals to those in need.
Colin Bateman
Colin Bateman has dreamed of being a cardiologist since he was a small child, inspired by a desire to one day be able to help his family members who have battled heart disease. He has had plenty of preparation for this career path, earning a service award for volunteering 125 hours last year at a nearby hospital. Now, thanks to his scholarship, he's one step closer to making that dream come true by studying pre-med at East Carolina University.
At the Chick-fil-A restaurant in Wilson, North Carolina, Bateman learned to become a trainer and now trains at two restaurants to help save additional money for college.
Jamar Pugh
Multitasking comes easy to Jamar Pugh, and that's because his dream is to share his passion for music with everyone he meets. From serving as the tuba section leader at his high school to acting as the low brass sergeant for his high school's marching band to his time with the concert jazz orchestra, music is everything to Pugh. And this is to say nothing of the countless other extracurricular activities that occupied his time, including National Honor Society, Science Honor Society, Vacation Bible School at his church and band camp.
Pugh still finds time to invest in others through his work at Chick-fil-A Fairview Heights in Fairview Heights, Illinois, where his work ethic and empathy have enabled him to rise to Team Leader faster than anyone in the restaurant's history. Despite the crowded calendar that comes with such interests and obligations, Pugh is studying music education at Southern Illinois University-Edwardsville.
Gabriel Portillo
A tireless work ethic and commitment to integrity have defined Gabriel Portillo throughout his journey. After being raised abroad in Italy, he moved to the U.S. in 2019 and played basketball on scholarship for Cedarville University in Ohio, giving back to the school and its community through mentoring and other service opportunities.
Portillo, who is a Director at Chick-fil-A Polaris Fashion Place Mall in Columbus, Ohio, plans to seek an MBA from Capital University.
Jordan Boccella
Through his service as a tutor and mentor, Jordan Boccella pours himself into equipping children with the skills and support they need to be successful. Now, just a year away from graduating from Penn State University with a degree in business, he's preparing himself for a promising future as he continues to give back to his community.
Boccella, who will become the first person in his family to graduate college, works full time at Chick-fil-A Exeter in Reading, Pennsylvania, serving as a Team Leader.
Christian Bondo
A past filled with hardships has motivated Christian Bondo to dream of a future of possibilities. After being forced to flee his home country of the Congo when he was only eight years old, Bondo's family lived in a refugee camp for several years without many of the basic amenities many people take for granted, like running water or electricity. His family was selected by the United Nations to resettle in Cheektowaga, New York, where he was able to attend high school and made the honor roll for three years despite English being his second language.
Bondo works at the Chick-fil-A restaurant in Cheektowaga, New York. He is studying business administration at the State University of New York at Buffalo and wants to team up with his father to start a business that can serve as an inspiration to his family in his native country.
Adar Hussein
Battling doubt and fear is always a challenge, but Adar Hussein invested time into building a strong work ethic and replacing her internal concerns with a belief that she could meet any challenge she faced. She credits her time at Chick-fil-A North Decatur in Decatur, Georgia, for instilling in her the confidence to be her best and not let criticism get her down.
Hussein, who is projected to graduate in the top 10 percent of her class, found a nurturing, positive environment at Chick-fil-A that allows her to shine. In addition to a full class schedule and ample extracurricular interests, she maintains a healthy workload at the restaurant to help support her family, including 11 siblings. She plans to attend Georgia State University and study biomedical science and enterprise, giving her the flexibility to pursue a career in medicine, business or law.
Jasmine Chennault
In a lifetime filled with obstacles, Jasmine Chennault has remained focused on working hard, doing her best and caring for her loved ones. She has worked at Chick-fil-A Turner Hill Road in Lithonia, Georgia, since she was 15 years old so she could help her family financially, all while remaining committed to excelling in the classroom. She earned grants and scholarships so she could pursue her dream of attending college without impacting her family.
Today, Chennault is studying agriscience and environmental systems at the University of Georgia.
Marcos Flores
Marcos Flores didn't let challenges in his home life derail him from his dream of becoming the first member of his family to attend college. He focused on his studies, earning a 4.0 GPA, and he excelled on the field, serving as captain of his high school's varsity soccer and cross-country teams.
He recently applied to be a part of the Team Leader program at Chick-fil-A Highway 287 & Sublett in Arlington, Texas, where he has worked for the past year. His work ethic inspires others, as he regularly volunteers for extra shifts to help earn money to support his family. Flores will graduate from high school this spring and plans to study business or psychology at either the University of Texas at Austin or the University of Texas at Arlington.
Jacob Ferrell
Fueled by a strong work ethic and a passion for success, Jacob Ferrell has fought to overcome adversity and forge a better way forward for his family. He began working at Chick-fil-A Bandera Road in San Antonio, Texas, at the age of 16 so he could help with family finances. Within a year, he was able to achieve financial independence, while inspiring his Team Members and helping out his family.
Ferrell, who has volunteered at his local library and with the Catholic Youth Organization in the past year, is currently a student at the University of Texas at San Antonio with dreams of attending law school.
Federico Marquez Murrieta
A first-generation immigrant from Mexico, Federico Marquez Murrieta arrived in the U.S. in 2016 with only a journal, his chess set and a couple of pairs of clothes. In just four years, he taught himself English, founded The Celiac Purpose Foundation to spread awareness about celiac disease and established himself as a mentor for students learning both Spanish and English.
A Team Member at the Chick-fil-A in Vallejo, California, since 2018, Murrieta plans to study medicine at Stanford University.
Sebastian Aguilar Tinajero
Sebastian Aguilar Tinajero has been a Team Member at Chick-fil-A Grossmont in La Mesa, California, since its grand opening, leading by example and by sacrifice. A stellar student, he had the opportunity to attend a well-regarded university after graduating high school but opted to attend a nearby junior college so he could save money and support his family financially.
Aguilar Tinajero is currently studying political science at Grossmont College, and has dreams of becoming a positive and inspiring voice for his community. He plans to transfer to the University of California to finish his undergraduate studies, with aspirations to attend law school and serve as a civil rights attorney.
Congratulations to each of these 2020 Scholarship winners! To learn more about Chick-fil-A's Remarkable Futures Scholarships, please visit chick-fil-a.com/scholarships.