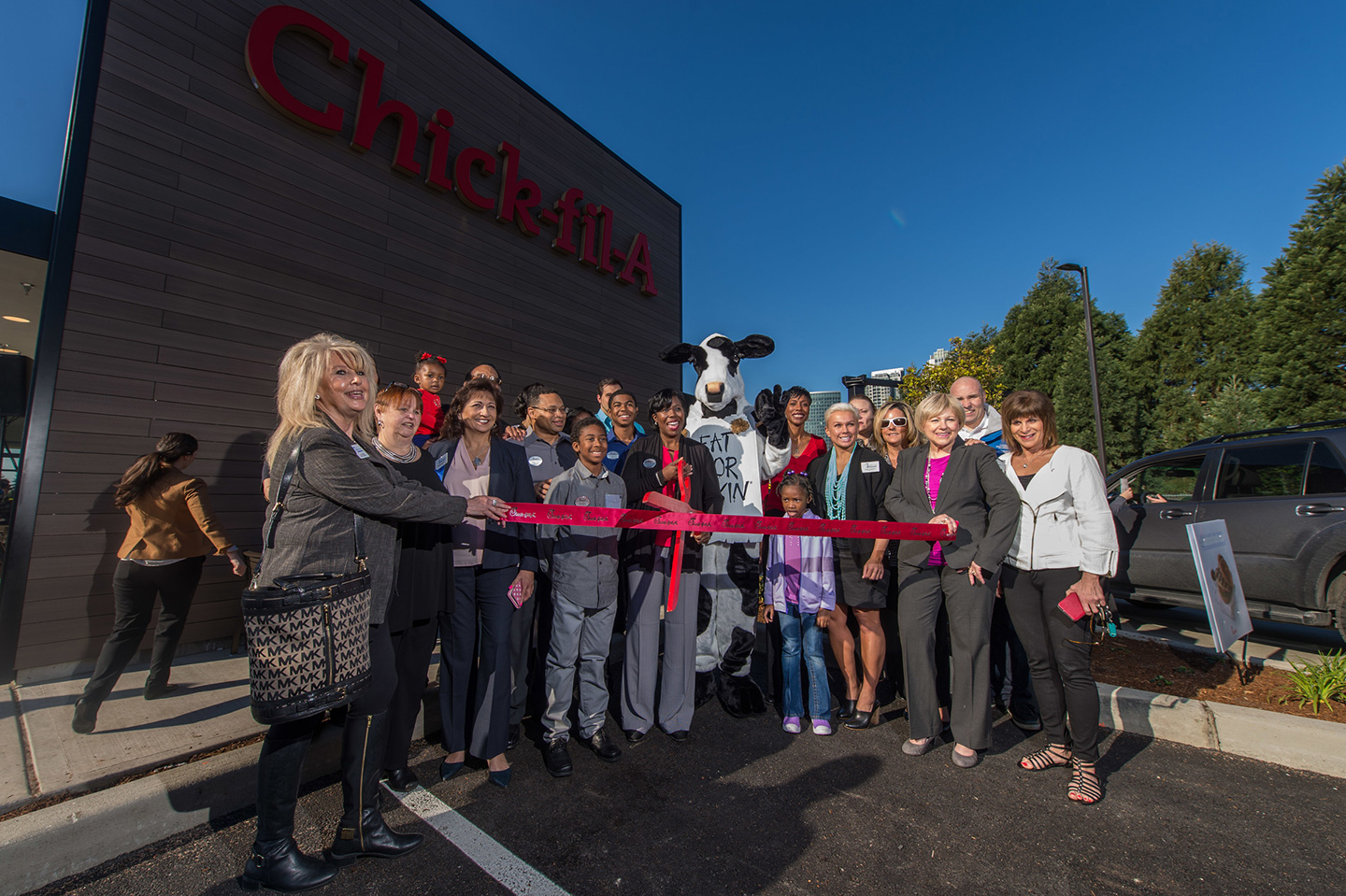 Southern Transplants get a taste of home
There aren't many places in the continental United States without Chick-fil-A. The Atlanta-based restaurant chain has a presence that runs from Boston to the Bay Area and nearly all points in between. Yet, until the recent openings in Bellevue and Lynnwood, the state of Washington was one of the exceptions.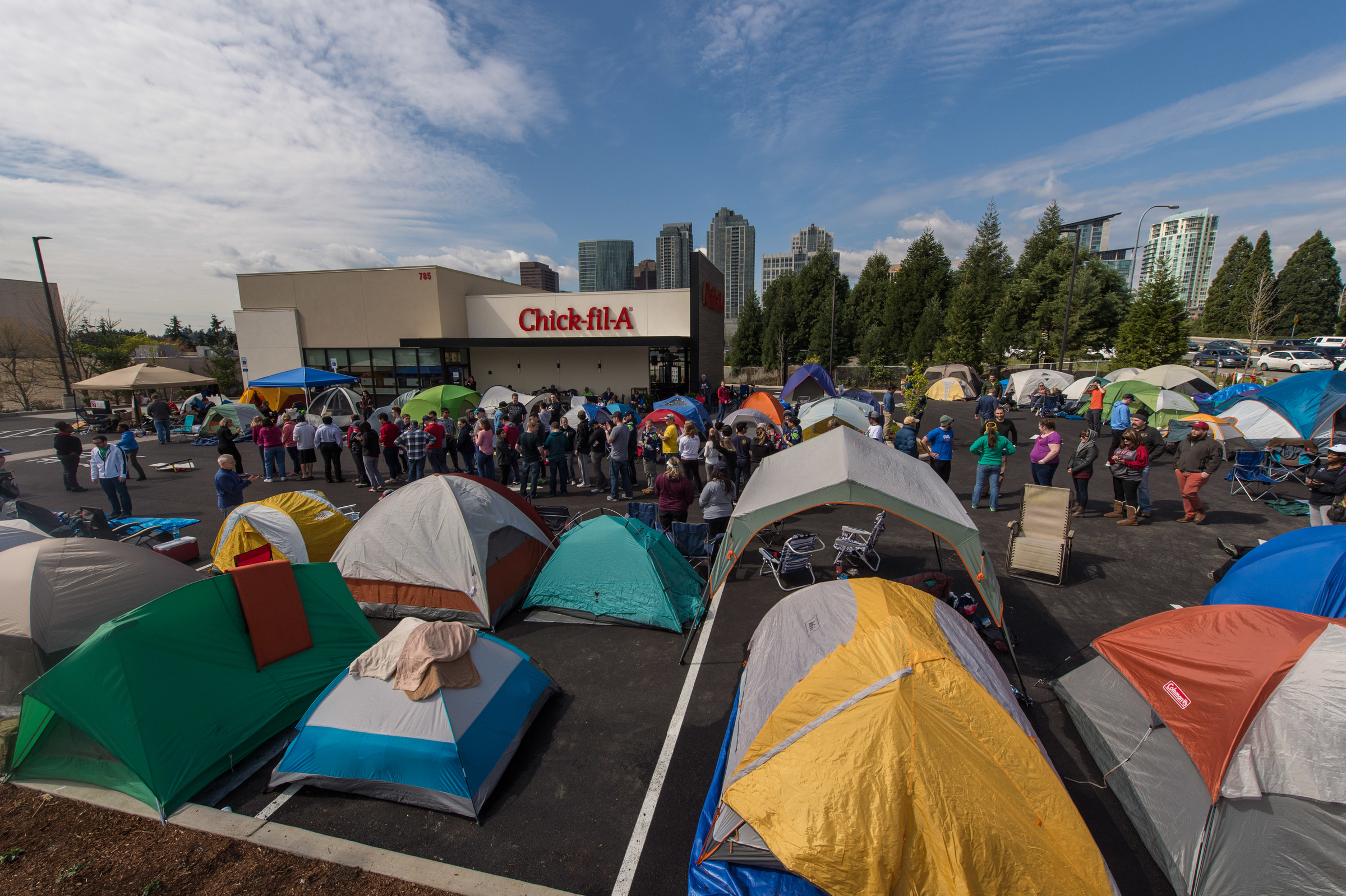 Customers anticipate the opening of Chick-fil-A in Bellevue at the First 100 campout.
"To say I'm excited to see Chick-fil-A take off in Seattle would be an understatement," says Southern transplant and current Seattle resident Jay Ward.
Ward is part of a regional population boom of transplants in the greater Seattle area, making it one of the fastest-growing areas in the U.S.
With a population on the rise, Chick-fil-A naturally gravitated toward that growth. Yet that's only part of the story according Blake Goodman, Chick-fil-A's director of Real Estate, who is tasked with scouting new locations for the restaurant's expansion.
"We had crazily excited Seattle-area fans who would write to tell us they drive down to California for Chick-fil-A," Goodman says. "So there was demand for it."
Making Moves in the Northwest
The Seattle-area locations are the furthest north and west for the restaurant company and, "Entering a new market is not as easy as buying a house," Goodman says, adding that planning for the restaurant's debut in the Seattle area began in 2009.
"Entering a new market is not as easy as buying a house."
Among the challenges: many people in the area are unfamiliar with Chick-fil-A. Genuine fans help spread the news by word-of-mouth and, as part of its "Be our Guest" promotion, Chick-fil-A has long invited new customers with a personal invitation to eat for free.
"It's about introducing people to the delicious food fans have loved for years," he says.
For guests in Washington, much of that food is grown locally. In addition to sourcing apples served in the restaurant from local orchards, Chick-fil-A is one of the biggest purchasers of Washington produce, claiming 528 million pounds of potatoes last year alone.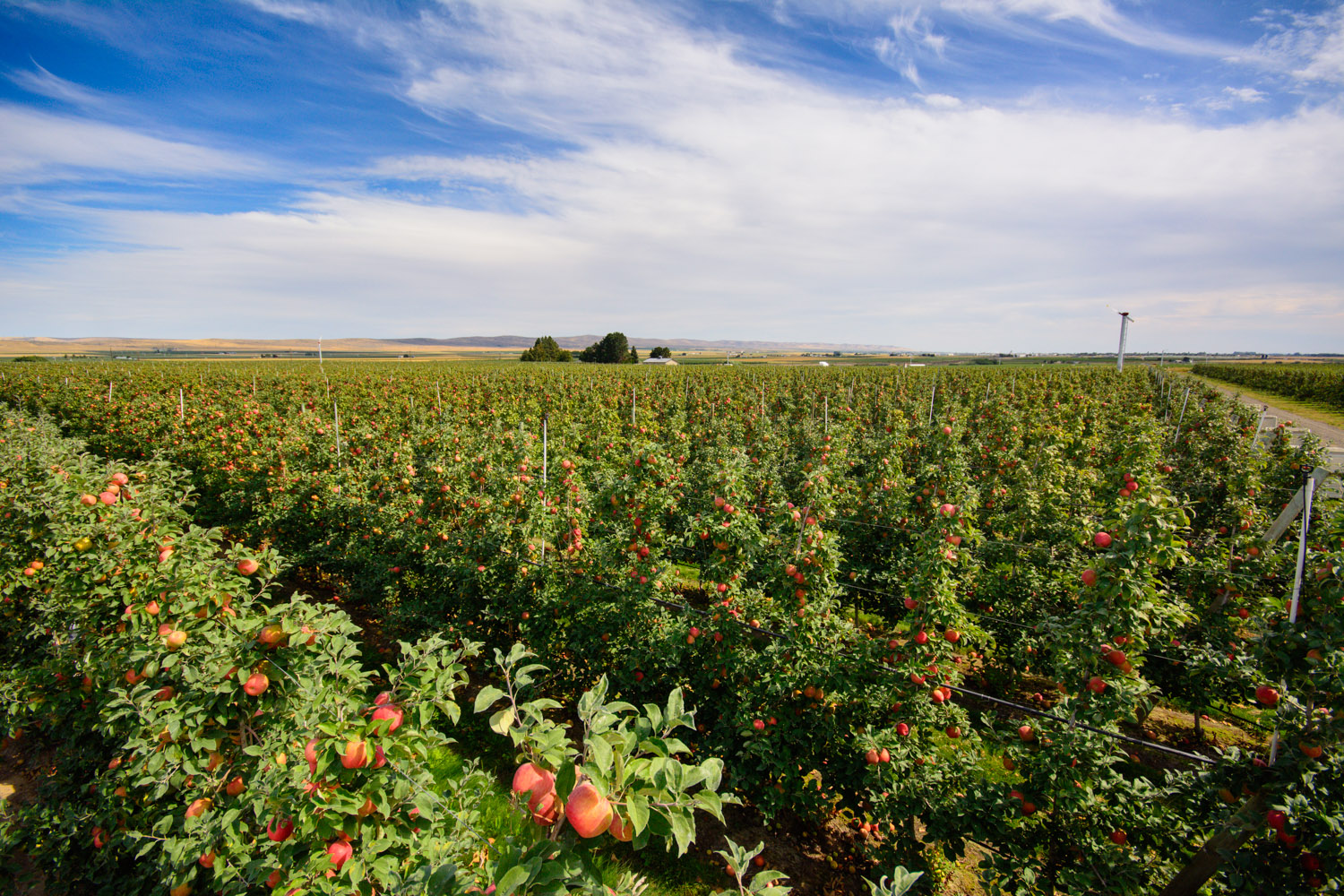 Chick-fil-A apples are sourced from the heart of Washington
Finding a Place to Call Home
Another challenge to entering a new market is the all-important location. Each U.S. region has its own unique culture; in the Pacific Northwest it centers on an active lifestyle in the great outdoors.
"The first seven times I visited Seattle it didn't rain," Goodman says, contrary to the long-held belief of constant downpours. "It's one of the prettiest cities in the United States with gorgeous views of Mount Rainier."
Goodman says the company is looking ahead at plans for additional locations in Federal Way, Covington and Puyallup.
And if the move to Seattle is any indication, Chick-fil-A fans will be ready. "My fellow Southerners and I had been counting down the days to having a No. 1 combo or order of eight-count nuggets — with Chick-fil-A sauce of course," says Ward. "It's nice to have piece of home in our backyard!"