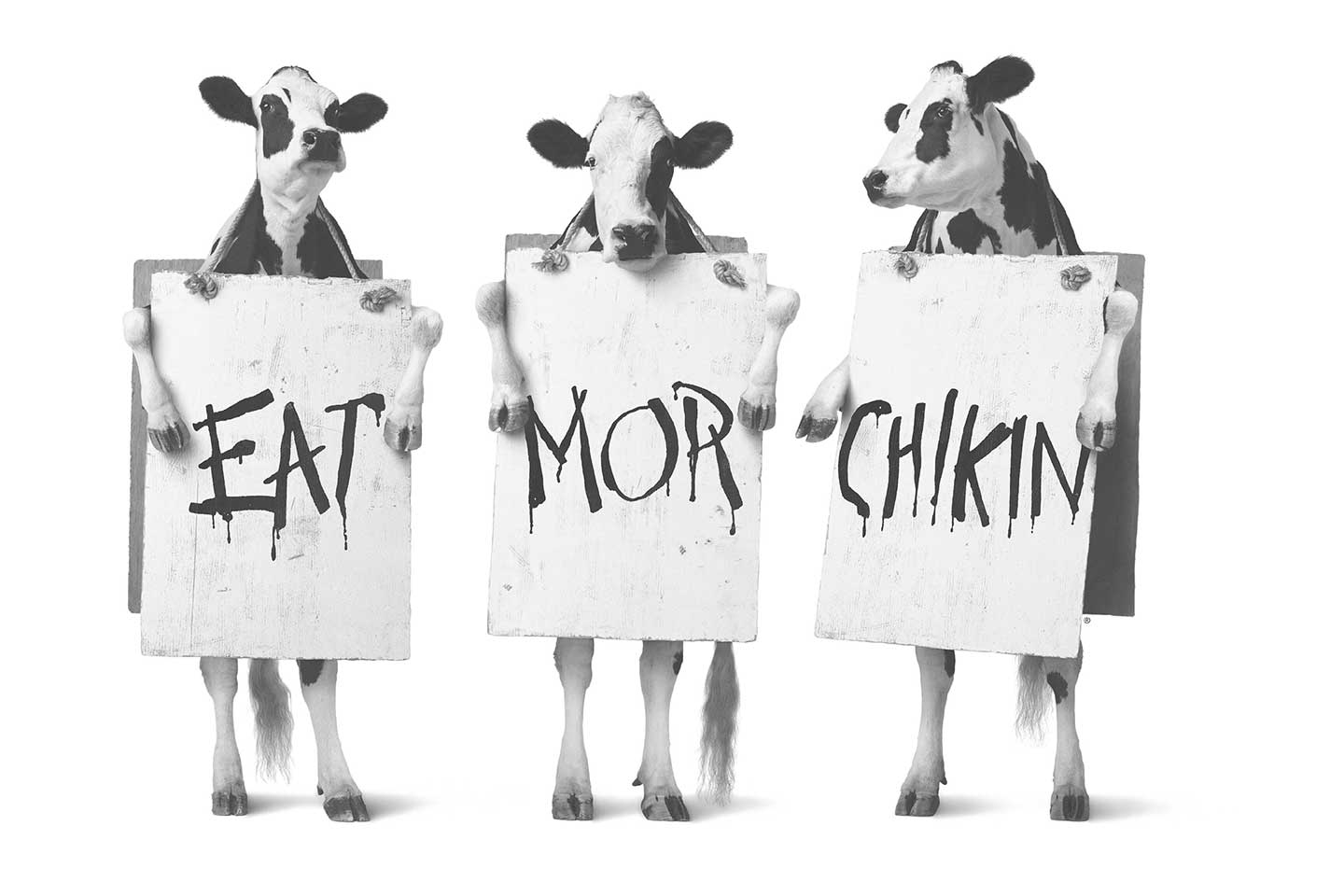 During his three decades as the head of marketing for Chick-fil-A, Steve Robinson was integrally involved in the company's growth, and an architect of its innovative and distinct approach to connecting with customers. He recently wrote his first book, a memoir chronicling his time at the company, personal career and faith journey. Titled "Covert Cows and Chick-fil-A: How Faith, Cows and Chicken Built an Iconic Brand," it details the important moments and pivotal decisions that helped turn Chick-fil-A into one of the most beloved and respected brands in the world. In advance of the book's release, we asked Robinson to share more on his experiences and insights.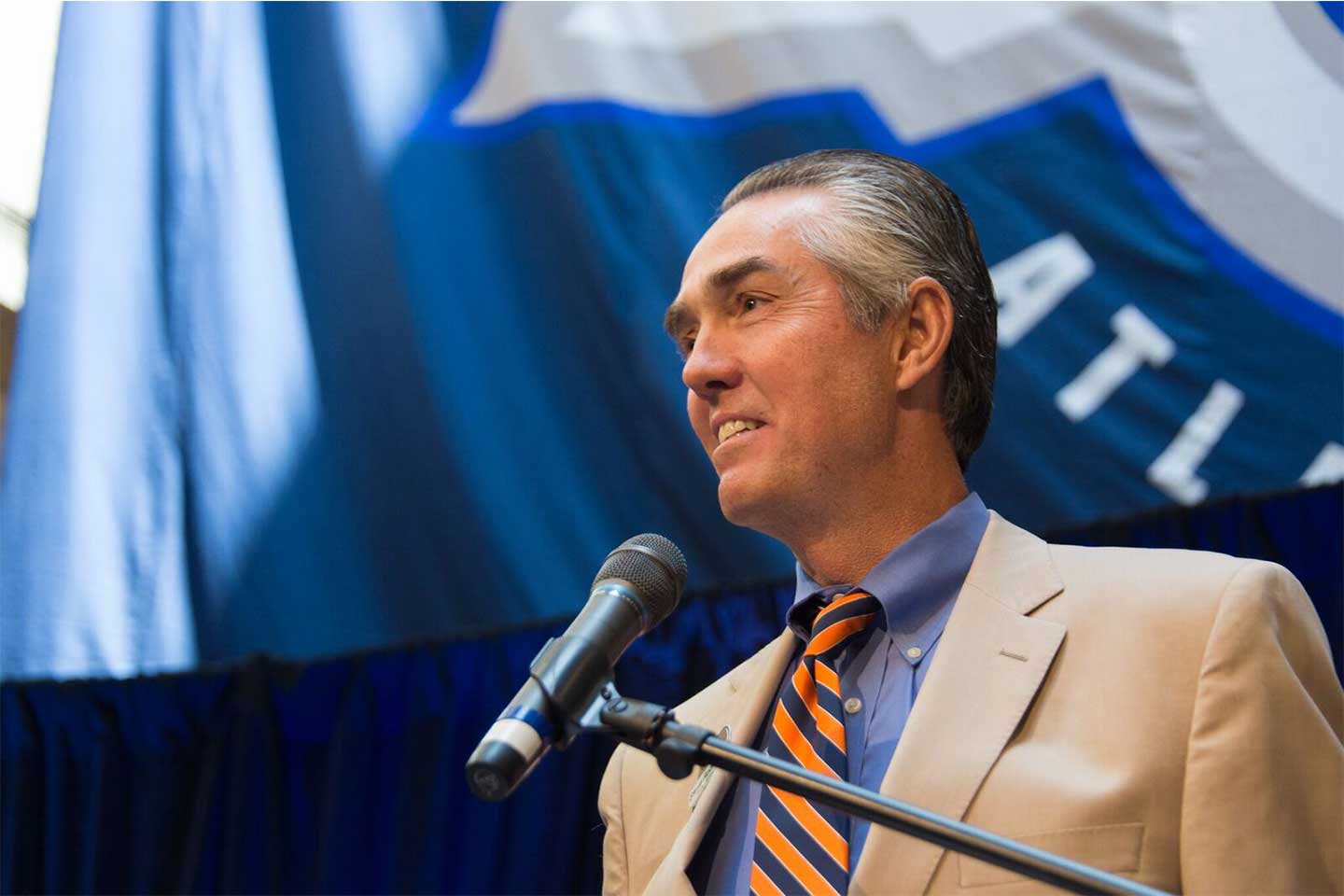 What inspired you to write a book about your experiences?
I had no real intention of writing a book, but a lot of my former colleagues encouraged me to share my experiences.
I thought about it, and I prayed about it, and I came to the conclusion that writing this book would be one of the final ways I could serve Chick-fil-A, our Founder Truett Cathy and our restaurant Operators. If we don't preserve and communicate the story of Chick-fil-A and the milestones that make up that story, we're missing something important.
This is a book full of wisdom and experiences that can inform the next generation of marketers. Did you sense, as you were writing it, that you were creating a resource they could use?
Many of my friends in the marketing industry have told me that there are lessons and stories in the book that practitioners and academics can use. As I started to write the book, I thought about how the many strategic and cultural principles we adopted were almost paradigm-busters to the current trends in the marketplace. The predominant trend is the prevailing focus on transactional marketing, as opposed to building relationships, and building a brand that is endearing and relevant beyond a simple transaction. Chick-fil-A is a glaring illustration of counter-transactional marketing.
You talk about something you call "the $2 million-dollar mistake" in the book. What lessons did you learn from that experience?
Chick-fil-A used to place coupons in newspapers to encourage people to try our food, and I simply got too aggressive with one of these promotions during my second year there in 1982. At the time, I was not knowledgeable enough about the implications this would have on our operations, and it blew up big time. We spent every dollar allocated for the food giveaways and wound up $2 million over our budget. I went to Jimmy (Collins) and apologized for it, and his response flabbergasted me. He said he was part of the decision as well, and that I shouldn't worry because Chick-fil-A had just invested $2 million into my education.
That's when I learned this was a different kind of company. Here is a guy who covered for me, and an organization that is willing to give me a little bit of leeway so I can get smarter by making some mistakes.
The ripple effect from all of this was that it caused David Salyers, who served as Chick-fil-A's vice president of Marketing, and me to step back and say, "Wait a second, why are we doing the same promotion as every other fast food brand?" It raised a fundamental question that is important to this day: how do we promote our brand in a way that doesn't make us look like every other fast food restaurant?
Ultimately, answering that question led to us building a marketing pyramid that is 180 degrees different from what anyone else is doing. We were not top-heavy in our marketing, but bottom-heavy by empowering our Operators at the local level. We started crafting all of our marketing strategies with the Operator in mind, trusting their judgement and emphasizing building relationships to drive growth.
There was a strategic move to bring menu development and testing underneath the Marketing umbrella, which many other brands wouldn't even consider. How does that speak to the value and importance Chick-fil-A puts on building and managing its brand?
The macro-principle was, what role does marketing have in managing every touchpoint the customers have with our brand, whether it be promotions, restaurant environment, food, people and more? Every touchpoint we have builds our brand or potentially can hurt or take value from it.
We came to the conclusion that the best way we could manage our brand was by always listening to our customers. For example, we began exploring some innovative things like Grilled Chicken and Waffle Fries. That's largely because our customers were telling us what they think about the brand matters—and they are interested in menu items like these. The early experiences around the voice of the customer won out, and it proved to the organization this is how we need to make decisions. At the end of the day, I can argue that Chick-fil-A does not own its brand. Its customers do.
You've talked about Chick-fil-A doing counter-transactional marketing and making a point of doing things differently. How did you develop that kind of approach where you were standing out from the crowd?
The ideal brand position in a sea of competition is to be in a space where there are no competitive boats, no waves and no rough water. It's a place where you own your own space. That is the journey we were on at Chick-fil-A, and I encouraged my staff and the restaurant Operators to realize that Chick-fil-A is, in fact, already living the marketing dream—we were one of those boats on the open water.
Finally, you've been a part of a tremendous story of growth and success at Chick-fil-A. What are you most proud of from your time there?
If there is anything I learned in my 35 years at Chick-fil-A, it's that I'd rather be called humble and strategic than prideful and arrogant. I'd say my greatest satisfaction came from the people I got to work with at Chick-fil-A Support Center (what Chick-fil-A calls its corporate headquarters) and the restaurant Operators I was able to serve. The satisfaction came from seeing them grow and thrive as total persons, exercising the gifts God gave each and every one of them.
"Covert Cows and Chick-fil-A: How Faith, Cows and Chicken Built an Iconic Brand" is available for sale on Amazon.