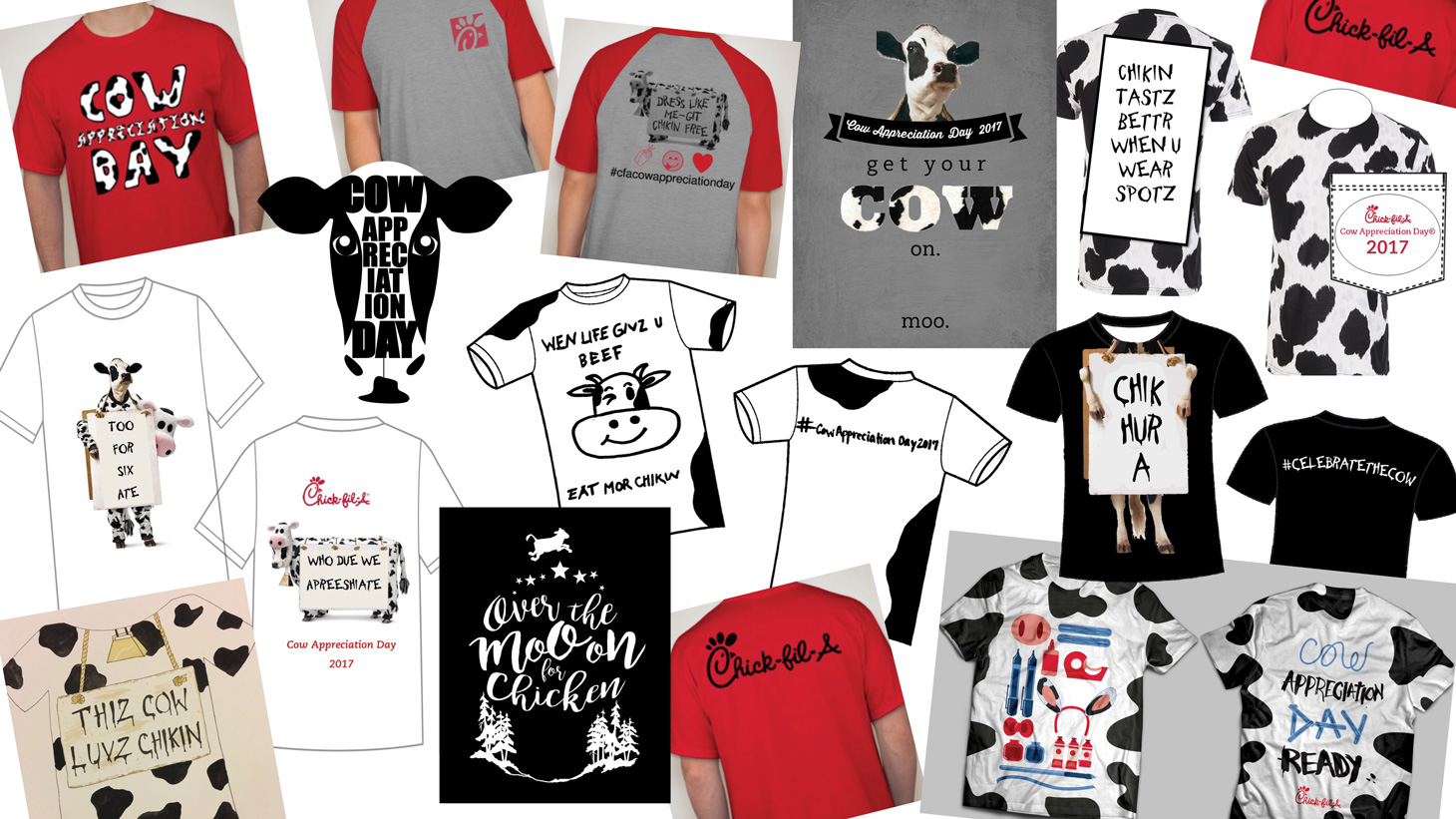 Team Member talent shines in our first t-shirt design contest
The challenge was simple: Design a t-shirt for Chick-fil-A's 13th annual Cow Appreciation Day, happening on July 11th, 2017, that makes people smile. The response was an amazing display of creativity from Chick-fil-A team members across the country.
Team Members have always had a reputation for displaying creativity on Cow Appreciation Day. In fact, restaurants have been creating their own unique Cow Appreciation Day t-shirts for years.
So, this year the folks at the home office in Atlanta decided to make it official and sponsor the first-ever Team Member t-shirt design contest.
The submissions poured in. Spots, colors and comical caricatures all coming together to show love for the Cows.
Eighty designs were submitted during the contest, and after 3,000 Team Member and franchise owner votes, it came down to three finalists…
Lauren Tyra
Chick-fil-A Richmond Centre
Richmond, Kentucky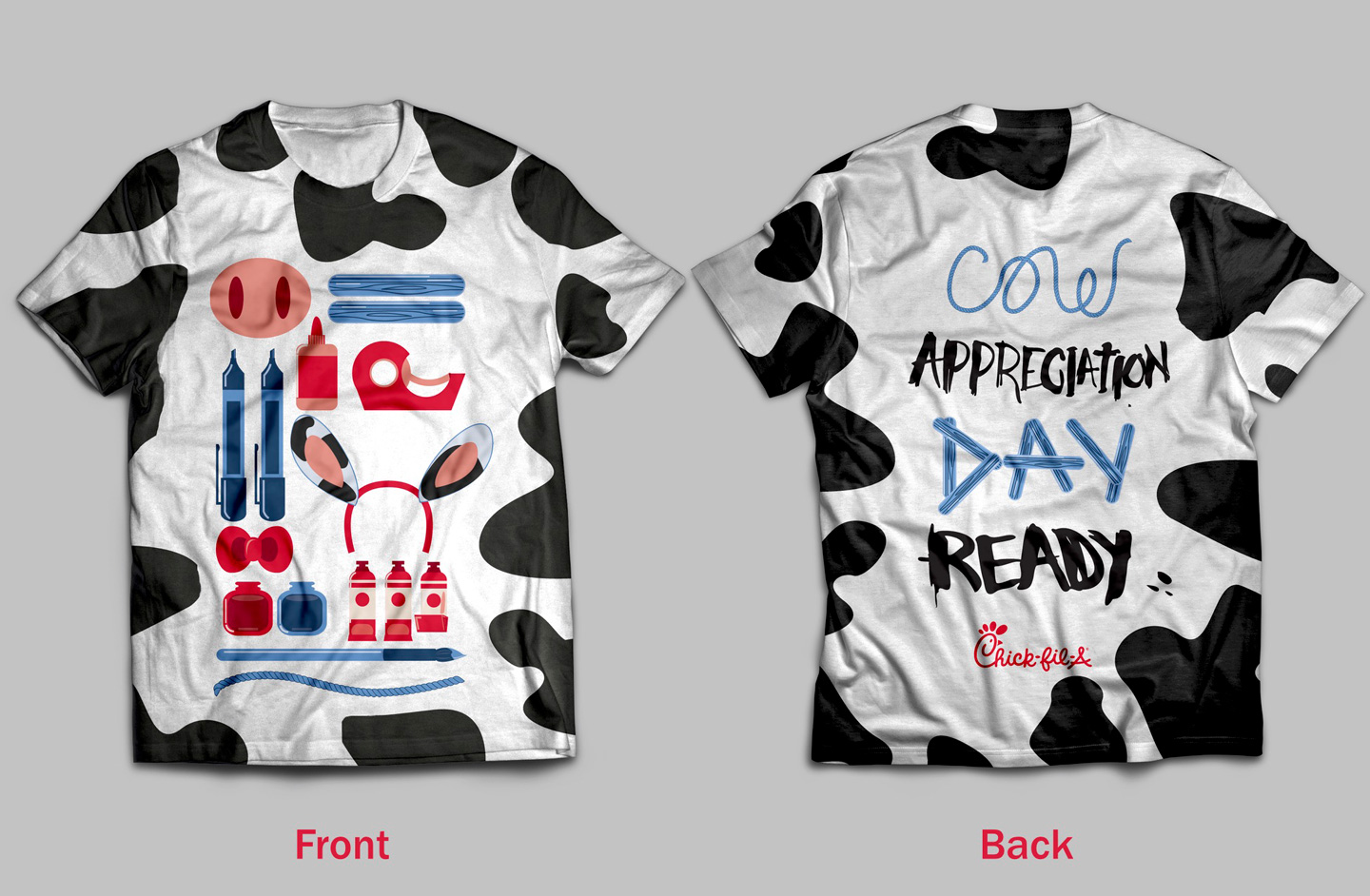 Lauren is studying graphic design at Eastern Kentucky University and will be a sophomore this coming fall, however she's been making art and design pieces long before declaring her major. "I drew as a kid and was always the student my classmates would commission to draw their favorite animal or superhero. I was paid in gum of course."
Lauren loves seeing families come inside her restaurant dressed their best Cow attire. "Colored Cow spots on a white t-shirt and a pink construction paper snout on a full-grown man just makes me smile." That do-it-yourself spirit is the inspiration behind her t-shirt, incorporating all the supplies someone might use, "to fashion themselves a great cow costume."


Marni Van Grouw
Chick-fil-A Lincoln Highway East
Lancaster, Pennsylvania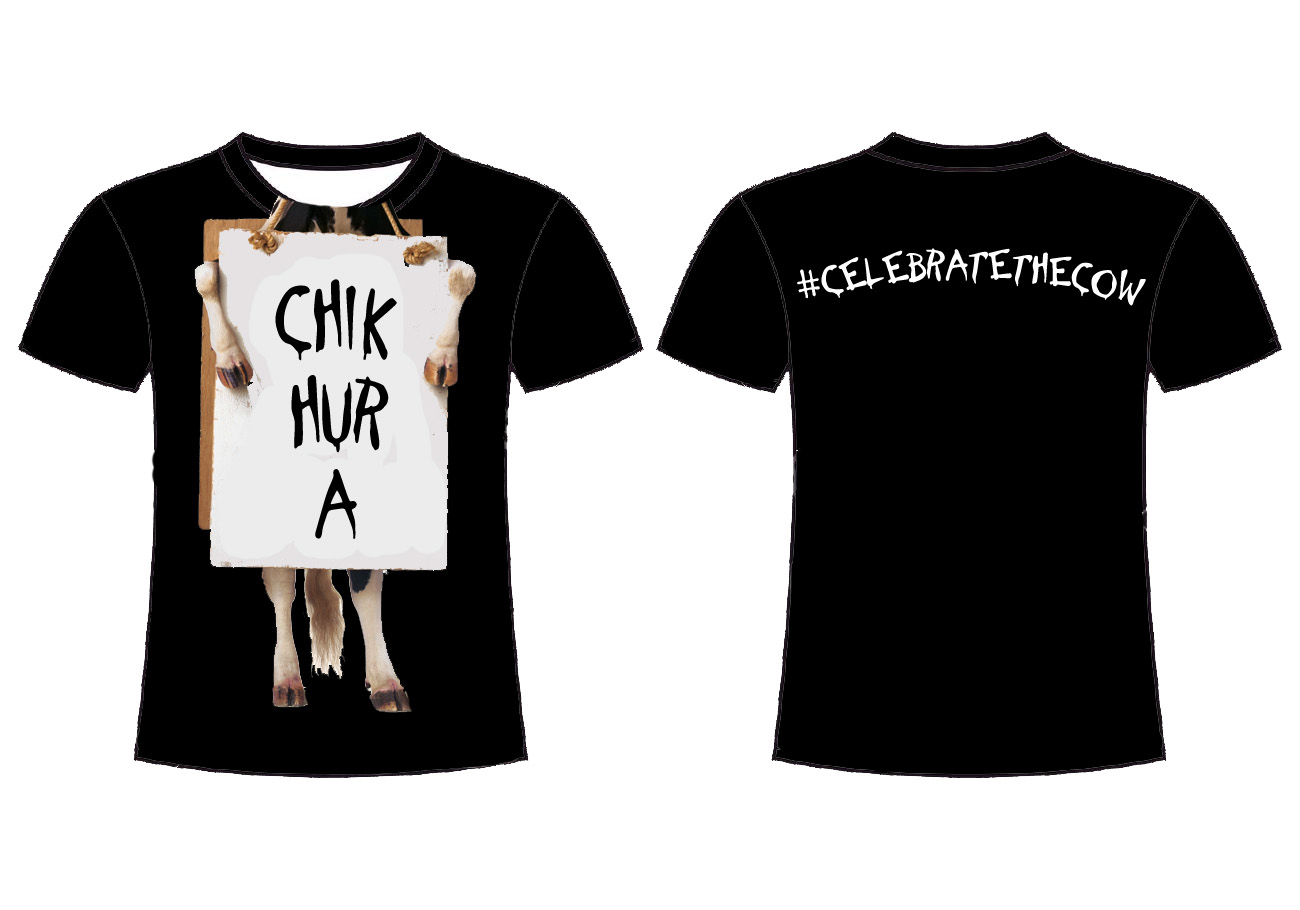 Marni was a super-fan of Cow Appreciation Day long before joining the Chick-fil-A team. "My family went all out making papier-mâché heads and outfitting ourselves from head to hoof. We even posed by a herd of REAL cows in our costumes." It's that love of quirky humor that inspired her design. "I kept coming back to how the Team Members wearing the shirt could best fit into the whole atmosphere of Cow Appreciation Day! Wearing something that made them actually look like a cow seemed most appropriate."
And the winner…
Jonell Wilson
Chick-fil-A at Lake Dow
McDonough, Georgia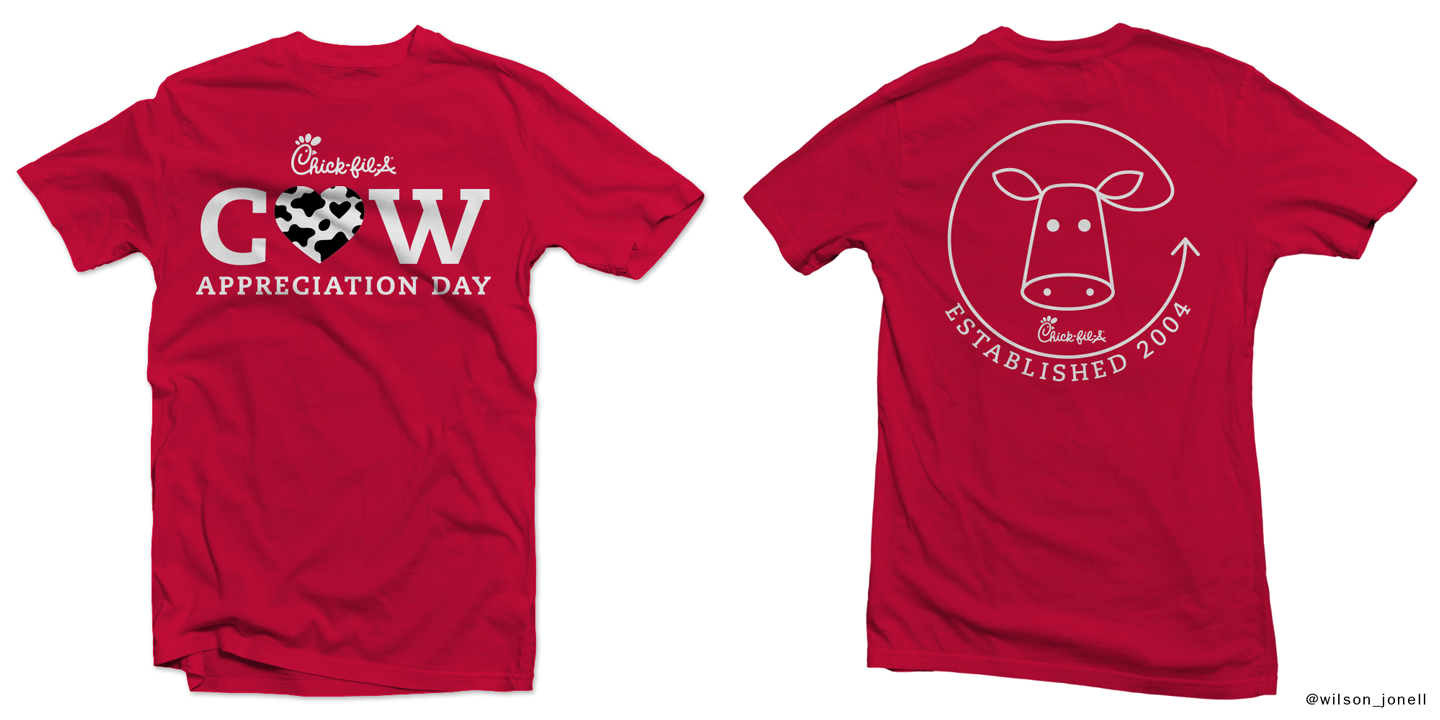 For as long as she can remember, Jonell has loved designing. It began as a hobby with pencil and paper and evolved into a digital passion. "My first t-shirt designs were created using PowerPoint! I had t-shirt printing companies call and tell me that I was a genius, because they had never seen anyone use PowerPoint successfully as a design software."
That same digital theme helped spark Jonell's t-shirt design. "Like every good Team Member, I use Chick-fil-A's mobile app, Chick-fil-A One, to order food. I re-created the Cow icon and added that design to the back of the t-shirt."
In addition to receiving $2,000 in prizes, Jonell's design will be worn by Chick-fil-A Team Members across the country during Cow Appreciation Day on Tuesday, July 11.