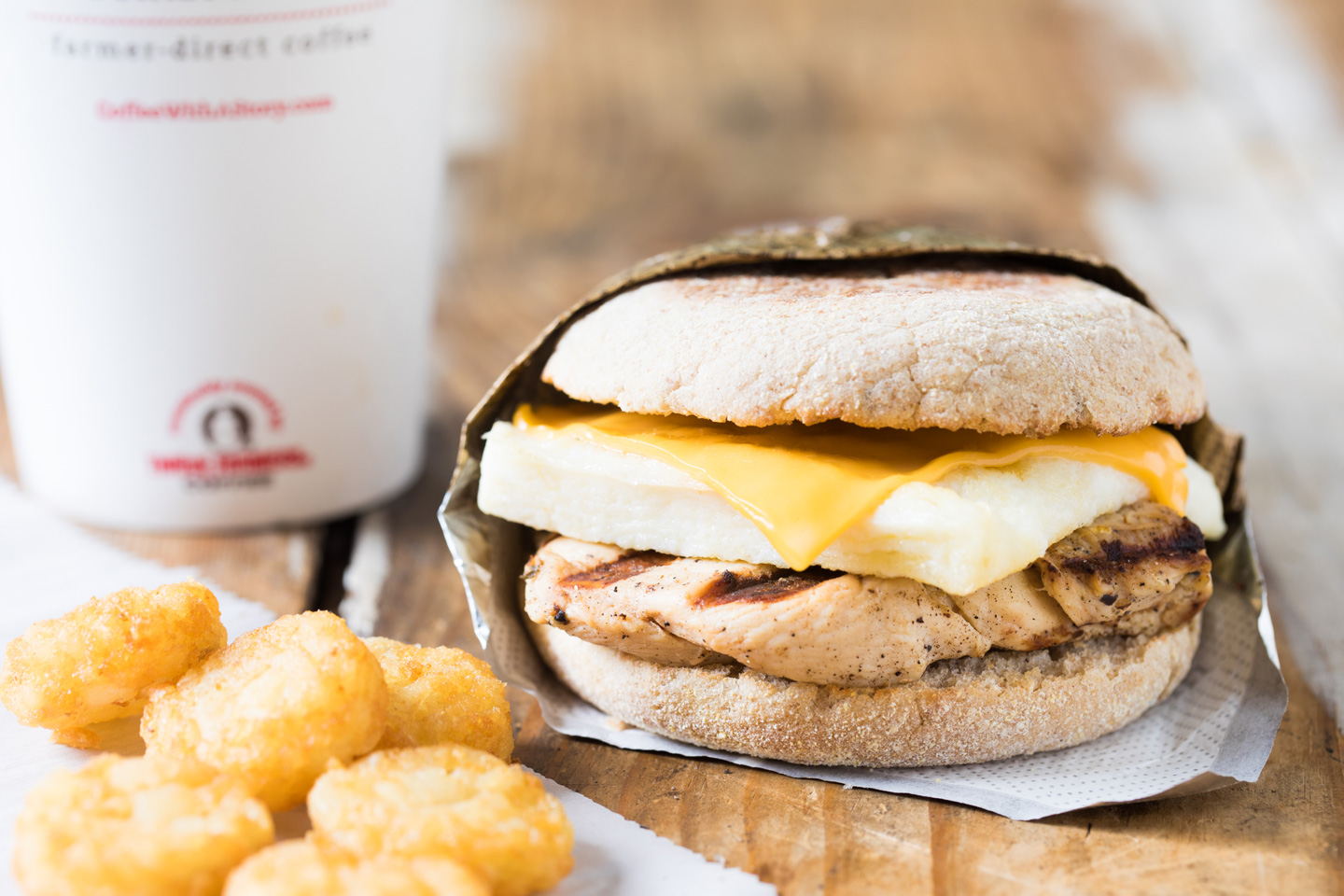 Restaurant team members share their favorite way to eat the newest breakfast sandwich
You know the drill - morning rolls around, and the daily rush starts all over again.
Whether rushing to finish a looming work presentation or packing the kids' lunch, mornings can get hectic. And that's when making time for a nutritious breakfast can become an afterthought.
Meet the Egg White Grill.
"The Egg White Grill is perfect for people busy balancing a lot in their day," says Brian Wray, who led the team that developed the menu item. "And it's a choice they can feel good about."
That's exactly why Chick-fil-A added it to the menu in 2016 -- to give people on-the-go a quick and more nutritious breakfast option.
What's so great about the breakfast sandwich?

Fuel for The Day
Whether you're looking for a lower-calorie option, or want to splurge, the Egg White Grill is perfectly versatile and can be enjoyed many different ways.
Packed with 25 grams of protein, when ordered as-is (with juicy grilled chicken, egg whites and American cheese on a lightly toasted multigrain English muffin), it's a lower calorie option for a breakfast.
For those looking to indulge in the early hours, swap out the grilled chicken for breaded chicken, sausage or bacon. Or if a buttered biscuit's calling your name, you can get that instead of the English muffin.

A Saucy Start to the Day
There's more than one way to enjoy the Egg White Grill, and Wray says it pairs well with the Honey Roasted BBQ sauce. But Los Angeles-area Chick-fil-A restaurant team members have discovered their own unique pairings.
Exscarlet Maldonado, who's worked at the University of Southern California restaurant for two and a half years, adds strawberry jelly to give the breakfast sandwich some sweetness.
"You get the sweet and savory – I love it," she said.
Other team members suggest honey, Polynesian Sauce and Honey Mustard.
Beyond the Egg White Grill's easy adaptability, the team members agreed it's a tasty and nutritious option for those on the move.
"Breakfast is the most important meal of the day, and the Egg White Grill is a flavorful way to eat great," Maldonado said.