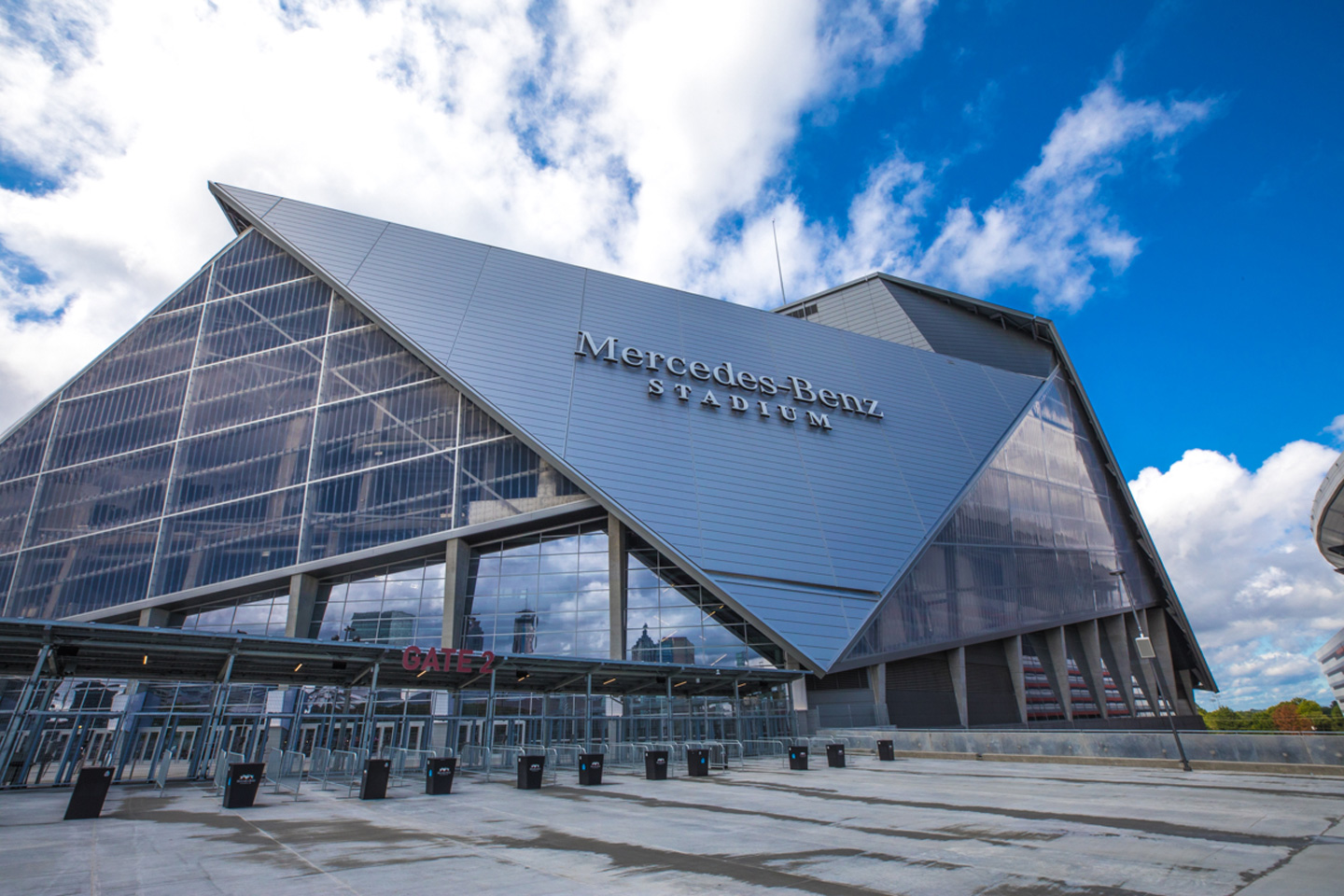 2018 marks 50 years of Peach Bowl history
The New Year's countdown is on: The Chick-fil-A Peach Bowl will kick off again on January 1 in Atlanta. And along with ringing in the New Year, the Bowl is also celebrating an important milestone – 50 years in the making.

As the nation's ninth oldest bowl organization, the Chick-fil-A Peach Bowl has done more than bring great football teams together for 50 years. It has also made a huge difference in many communities.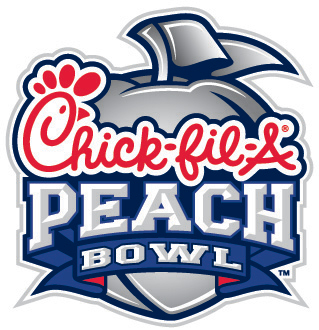 The Peach Bowl was founded in 1968 by the Lions Club of Atlanta as a fundraiser for their Lighthouse for the Blind Foundation, which provides eye care to underserved Georgians throughout the state. That support continues to this day, and the Georgia Lions Lighthouse provides affordable access to vision and hearing services for all 159 counties in Georgia.
"Our legacy as college football's most charitable bowl game is a key part of our mission and vision," said Gary Stokan, CEO and president of the Chick-fil-A Peach Bowl. "We want to pay homage to our past and to those who have helped us reach this milestone, but we also want to look to our future to help sustain and build our charitable commitment over the next 50 years."
To get ready for kick-off at the 50th annual Chick-fil-A Peach Bowl, here are a few nuggets about the rich history of the game, both on and off the field.

1. MVP of Charitable Giving
The Chick-fil-A Peach Bowl is college football's most charitable bowl game, contributing more than $22 million in charity and scholarship to more than 80 different organizations since 2002. Some of the organizations include Children's Healthcare of Atlanta, the WinShape Foundation, Extra Yard for Teachers, Georgia Lions Lighthouse and more.
2. Atlanta's Home Field Advantage
The Chick-fil-A Peach Bowl delivers an annual economic impact of $50 to $60 million and, in terms of visitors to the city, is one of the top three draws to Atlanta each year. And the Chick-fil-A Peach Bowl isn't the only thing attracting college football fans to the city.
"Atlanta has become the epicenter of college football," Stokan says. "In addition to the Chick-fil-A Peach Bowl, we also operate the Chick-fil-A Kickoff Game, manage the Bobby Dodd Coach of the Year Award and are the original recruiter and founding partner of the College Football Hall of Fame & Chick-fil-A Fan Experience."
3. Giving Students a Financial Boost
The Chick-fil-A Peach Bowl is committed to helping Atlanta students further their secondary education. It operates an Endowed Scholarship Program for Atlanta students to attend college, including 29 universities and managing more than $5 million in endowed assets to support hundreds of students.
4. Southern Hospitality
Each year, approximately 450 volunteers support the game and surrounding events to make the Chick-fil-A Peach Bowl possible. Learn how to sign up to be a volunteer.
5. Bowl Game of Epic Proportions
The Chick-fil-A Peach Bowl has earned a reputation as one of the most competitive bowls in the country. Over its 50-year history, the Bowl has recorded 13 games decided by a field goal or less, and five one-point games. Some of the most memorable games include:
• The highest-scoring game of 100 total points in 2013, when Texas A&M beat Duke 52-48.

• The only tie game in 1974, when Texas Tech and Vanderbilt played to a 6-6 final score.

Since 1968, more than 2.8 million fans have attended the bowl, and another 111 million have watched on television. We hope you'll join us for the 50th anniversary of the Chick-fil-A Peach Bowl on Jan. 1, 2018!