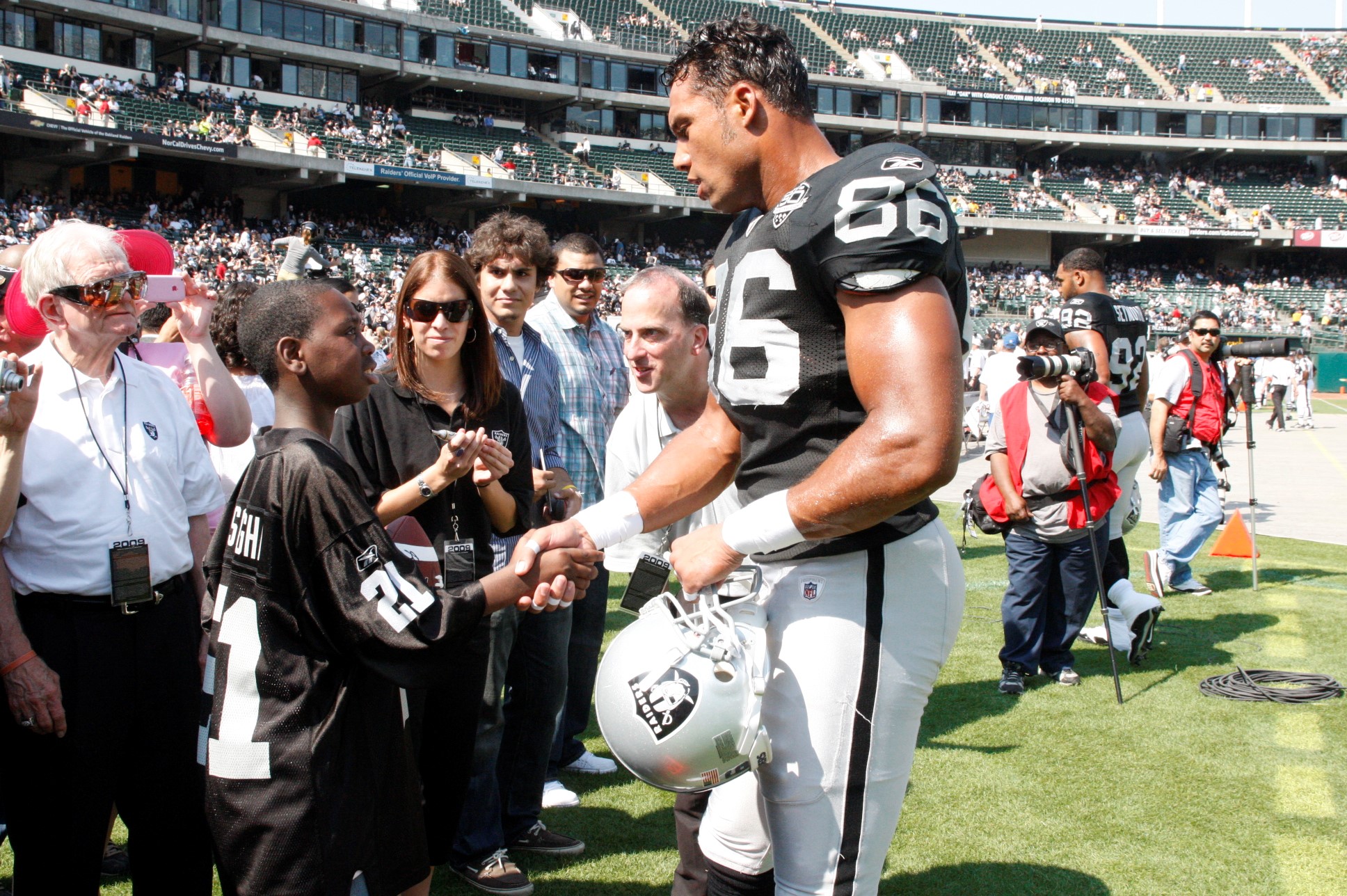 A team player on and off the field, former Oakland Raider Tony Stewart is trying his hand in the restaurant business
As a child, Tony Stewart had a dream, and surprisingly it didn't involve playing professional football. A tight end who played for three NFL teams, Stewart had different aspirations in his younger years.

"When I was growing up, I wanted to be a weatherman," he says. "Everybody would usually look at me and laugh because they saw me as an athlete and put me in that box."

While he took a meteorology class in college, Stewart did pursue an athletic career after all, earning All-Conference honors for Penn State before playing for the Philadelphia Eagles, Cincinnati Bengals and Oakland Raiders.
Drafted in the fifth round to kick off his first pro season, Stewart played in 115 games throughout his career, blocking and tackling his opponents and scoring touchdowns for his teammates and fans. It's a career that is a dream come true for so many. But, as Stewart learned in the years following his departure from the NFL, his dream was still yet to be realized.

"I was speaking at a men's conference a few years after I left the NFL, and I shared that same story," says Stewart. "The moderator looked at me and said, 'Well Tony, in a way you are a weatherman.' I looked at him, raised my eyebrow and asked him what he meant by that, and he said, 'You change the atmosphere for the people you meet.' So I look at it like a dream revived, but I'm just living it out in a different way."
"I realized that my heart was about helping and serving people."
Breaking into the Restaurant Business
After retiring from the NFL, Stewart founded
Beyond The Locker
, a not-for-profit organization dedicated to teaching life skills to young people and helping them find their purpose.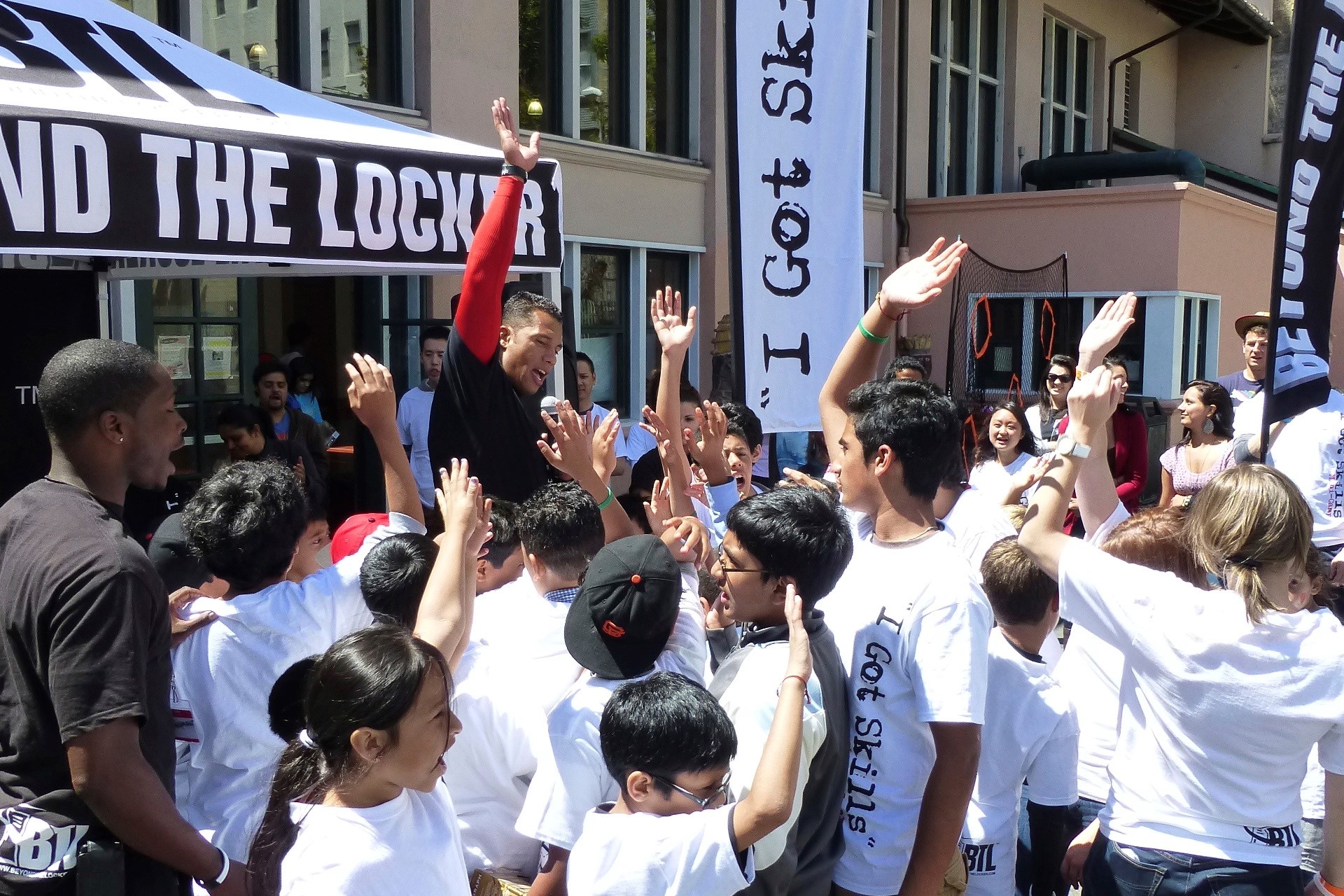 Through his work with the organization and other charitable efforts throughout the Bay Area, Stewart met several Chick-fil-A restaurant owners, including Dan Kosin, franchise owner of Chick-fil-A at Mowry Avenue. And that encounter sparked Stewart's next big move.

"I spent 10 years in the NFL, I've started my own organization and I was looking for my next opportunity on my journey," he said. "I wanted to learn the restaurant business, and the best way I knew how is to work in the restaurant."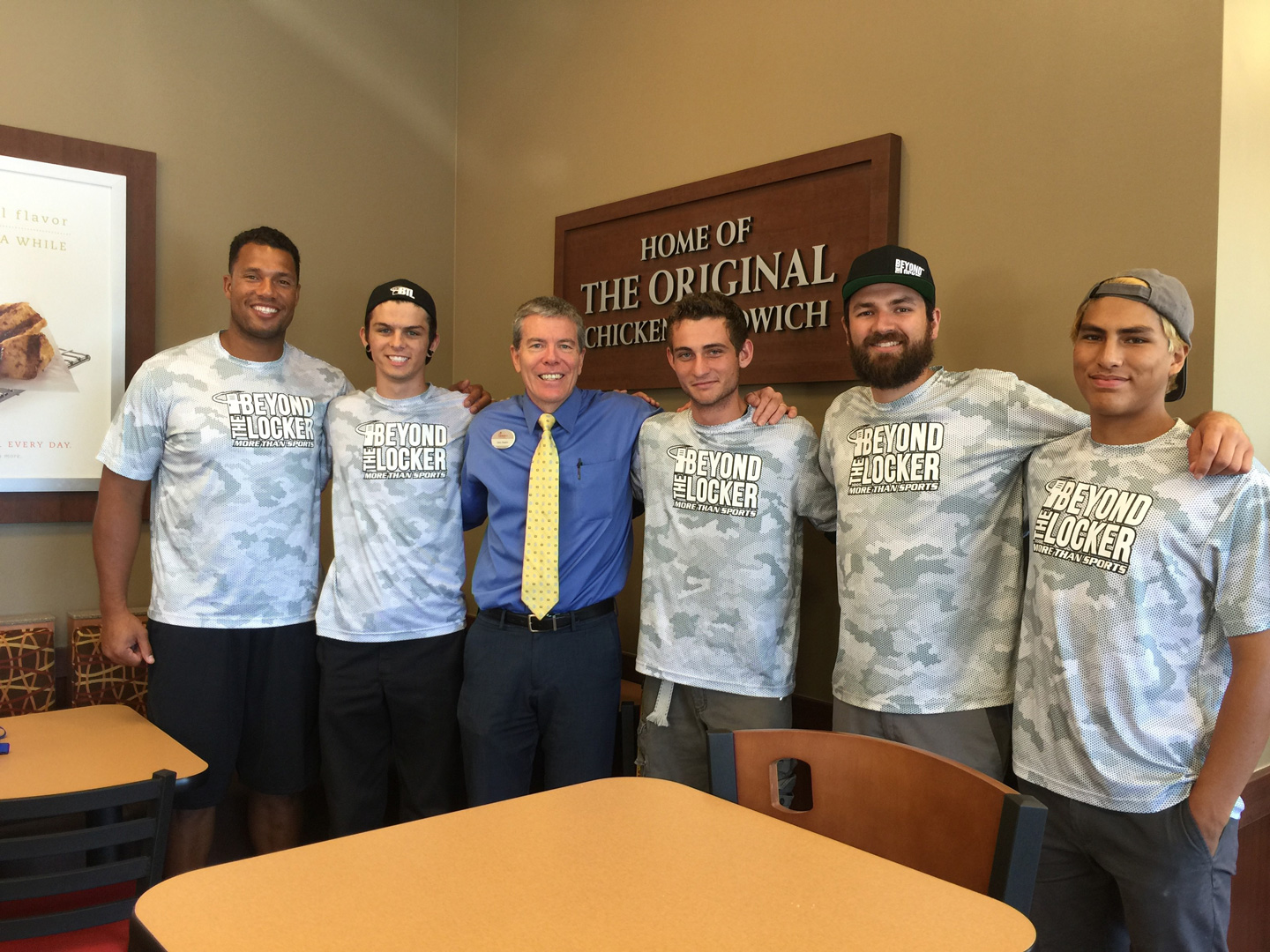 "There aren't a lot of people with his background who want to get into the restaurant industry, and I was so impressed with his humility and eagerness to dive in," Kosin says. "He was all in."

Stewart says, "I've mentored teammates and kids my entire career, and now I'm grateful to learn from Dan [Kosin] as I begin this next chapter."

Ever the inquisitive student, Stewart says it was Kosin's commitment to his employees and local community that piqued his curiosity and inspired him to work in the restaurant. After a few months working his part-time job, between squeezing lemons and hand-breading chicken, Stewart described something he noticed: thoughtful leadership.

"You always hear about how Chick-fil-A puts customers first, but a lot of people don't realize it is because the restaurant owner focuses on the employees, which has a positive ripple effect," he said. "It goes through the team members to the guests who come into the restaurant."
Hard work paid off, and now, Stewart is gearing up to open a restaurant of his own. He's been named the new Operator of Chick-fil-A Bristol & MacArthur in Orange County, and he'll start the new role on Feb. 1.
"I'm excited about owning a restaurant in Orange County. This job ties together all of the things I've been working toward – I can build a team, develop and mentor people, and most importantly, serve and give back to my community," Stewart said. "I'm 37, but I'm still growing into the man I want to be. I'm thankful for what I have learned and this new opportunity to live it out."


Beyond The Locker

That word "serve" is a theme throughout Stewart's life. When he's not working at Chick-fil-A, Stewart is continuing to make an impact on his community with Beyond The Locker.

"I realized that my heart was about helping and serving people," he says, reflecting on a self-discovery process he underwent after hanging up his helmet. That process helped him define his values, understand his roles and craft a personal mission statement to guide him forward.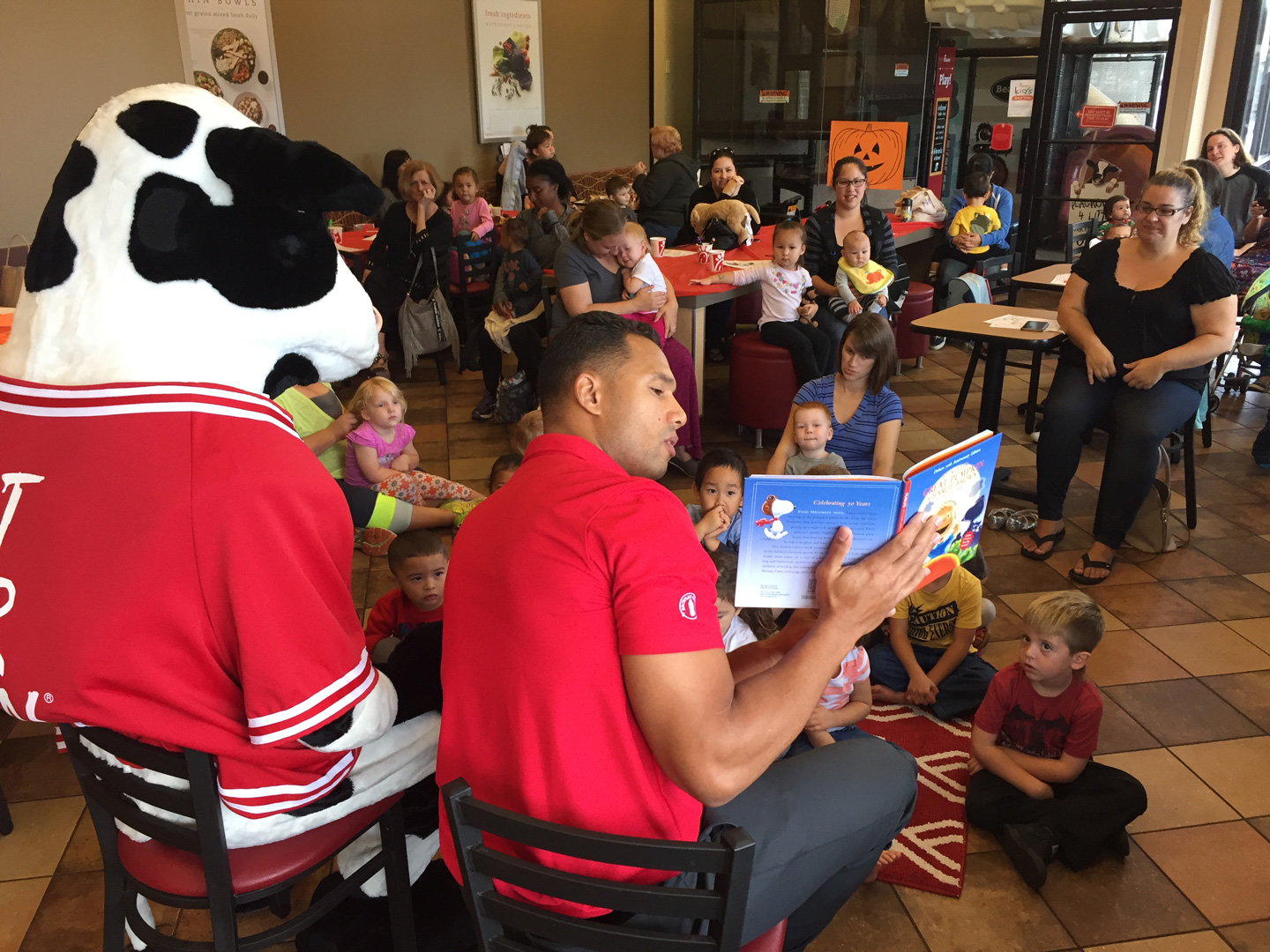 Stewart uses that same approach to help young people find their purpose. By using what he knows best – sports – Stewart teaches principles like teamwork, discipline and self-motivation to students. Beyond The Locker has coached thousands of students through an "I Got Skills" program for athletes, summer workshops and one-on-one mentoring.

"If we can help kids better understand themselves, we can help them succeed by making better decisions and developing better relationships, so they can grow up to be better leaders in their communities," he says.