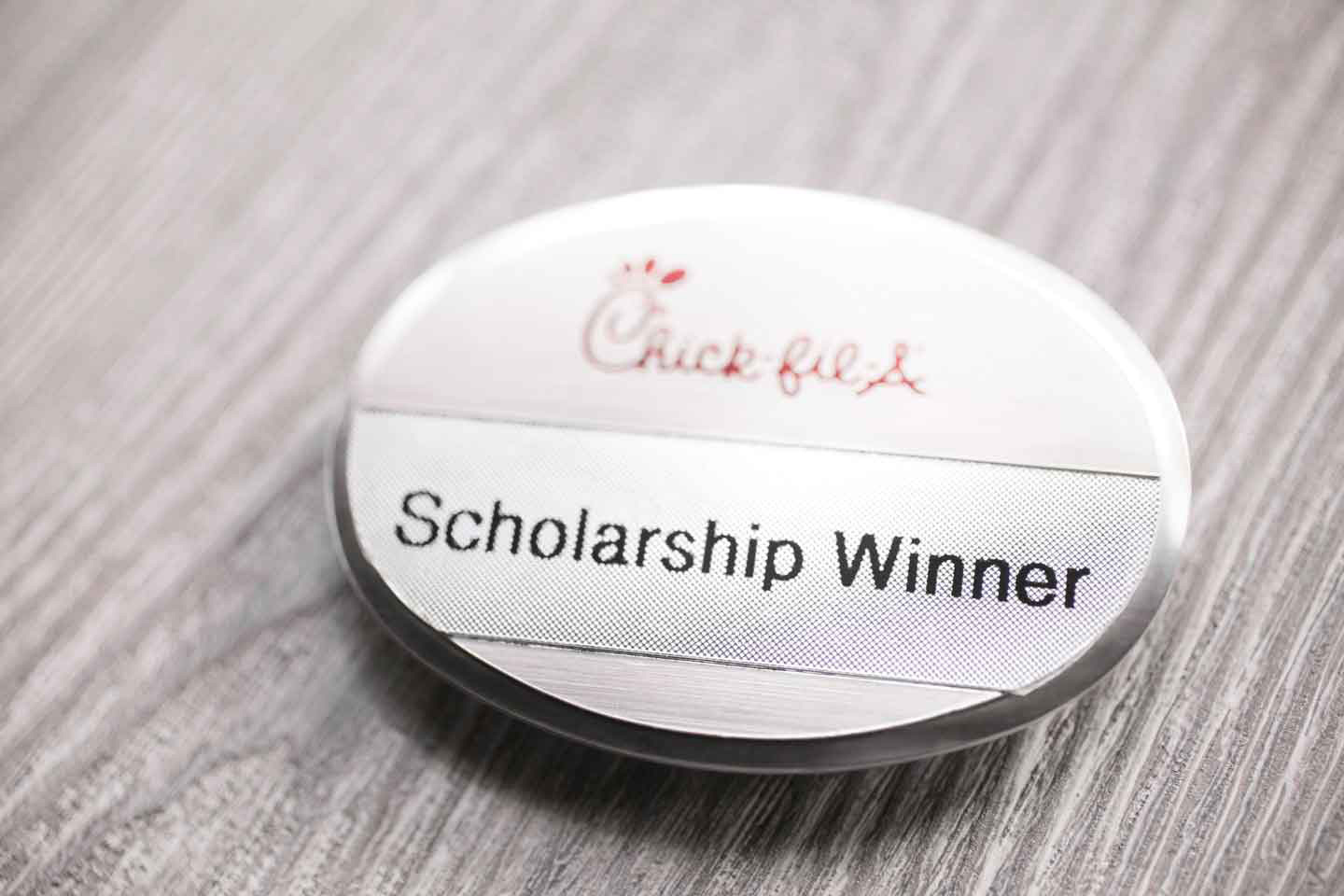 For Jacquelin Gotto, the path to a remarkable future has been a hard-fought journey
Remarkable Futures Scholarship winners come from all different backgrounds — people who overcame serious childhood illnesses, first-generation immigrants and parents returning to school to finish their degrees. What these winners all have in common is that they share Chick-fil-A's values of leadership, service and teamwork.
For Kissimmee, Florida, resident Jacquelin Gotto, learning and demonstrating these values has involved years of overcoming setbacks.
A chance for redemption
It is said that bad luck comes in threes, and Gotto experienced this in 2010, when she hit the lowest point in her life.
Struggling for money, Gotto stole from her employer but later turned herself in to police when she was overcome with guilt. Then, her boyfriend at the time was hospitalized after suffering a stroke. Rock bottom came when she was kicked out of the hotel at which she was living. Within a few months, Gotto was homeless and unemployed.
"We had no place to go, so we were on the street," Gotto said. "It took about three days just to find out where we could get a meal."
She was homeless for a year-and-a-half before a chance encounter gave her the break she needed to turn her life around. Gotto befriended a woman who volunteered at the local homeless shelter she went to. This woman's daughter worked at Chick-fil-A and helped Gotto get a job at a local restaurant.
"They got me back on my feet," Gotto said, "and from there, it took off."
Seizing opportunity
Gotto was passionate about doing her job well and brought a strong work ethic to Chick-fil-A. She focused on having a more positive outlook on life. She also made strides to temper her sometimes strong-willed personality and work well with her co-workers. The franchise Operator at Chick-fil-A Lake Buena Vista, Rock Guarisco, saw her potential and helped mentor her along the way.
"Jackie cares so much," Guarisco said. "She's all in. Anything she put her mind to, I truly believed she could be successful in."
Gotto always had a dream of earning a college degree, so in 2015, at 58 years old, she enrolled at nearby Valencia College. She wanted to be an accountant but needed help paying for the classes. Through the strength of her story and Gaurisco's recommendation, she earned the S. Truett Cathy Scholarship (later renamed the Chick-fil-A Leadership Scholarship) in 2016.
"It was amazing to be given something like that. I didn't even feel I was worth it," Gotto said. "People don't realize how valuable this scholarship is for someone who is struggling to pay to go to college."
Fulfilling a dream
Gotto brought her same passion from her work to her studies, making the president's list in 2018. She's close to earning her associate's degree and then wants to transfer to the University of Central Florida to finish her bachelor's degree.
She knew getting an entry-level accounting job at her age would be difficult, but she was offered a tremendous opportunity in the summer of 2018, when a friend offered her a job at a manufacturing company.
"They are taking me under their wing, and they'll show me the operations side of things," Gotto said. "Then, they will teach me the accounting side of the business."
This did mean that Gotto would be leaving her job at Chick-fil-A, but her co-workers were excited for this next big step in her life. They even threw her a going-away party on her last day.
"My last words were, 'You know you're always welcome here. No matter what, this is home,'" Guarisco said.