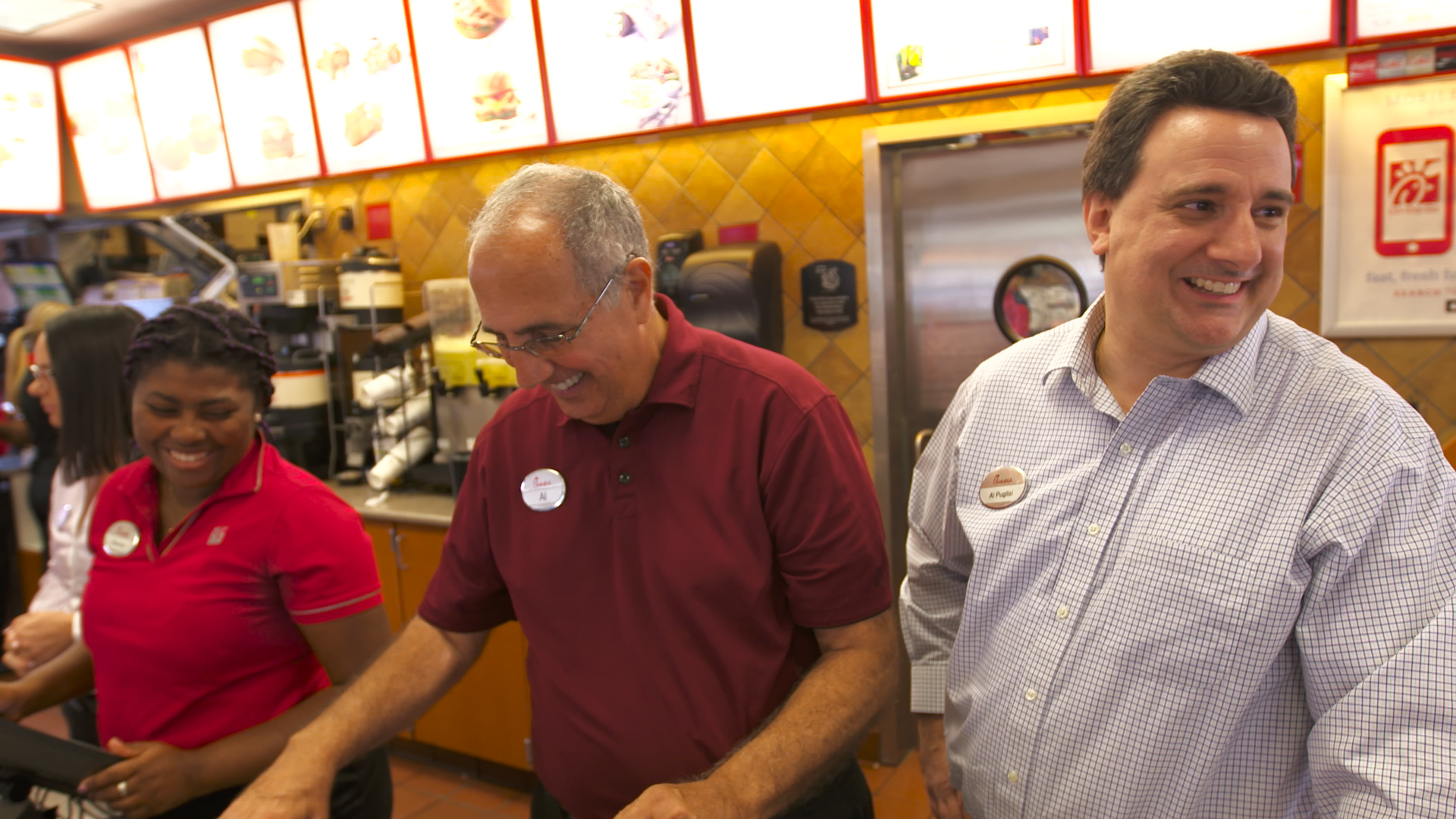 Father and son open new Chick-fil-A in Midtown Manhattan
Many people wouldn't dream of trading in palm trees for skyscrapers and busy city streets, but for Al Puglisi, he couldn't be happier about the exchange. A Connecticut native who moved to South Florida when he was young, Puglisi has always felt a tug on his heart to return. Maybe it's the seasons, or the energy of the big city, or his boisterous Italian family; whatever the reason, the Northeast has been calling.
Puglisi received his "opportunity of a lifetime" while in his eleventh year of owning and operating the Chick-fil-A restaurant near West Palm Beach. That call to become the local franchise owner of Chick-fil-A's second New York City restaurant has him nestled in the heart of Midtown Manhattan at 46th and 6th. He opens on April 2nd, just six short months following Chick-fil-A's first New York City location.
"A lot of times, we just simply have fun, and our team has fun."
Puglisi's new backyard will have more skyscrapers than sandy beaches, and serving thousands of New Yorkers is a herculean effort that will require a little help from his friends. Five long-term team members from Puglisi's Florida restaurant are joining him in the Big Apple, but he says one stands head and shoulders above the rest.
Get a glimpse into the relationship between Puglisi and his most special team member – Big Al.