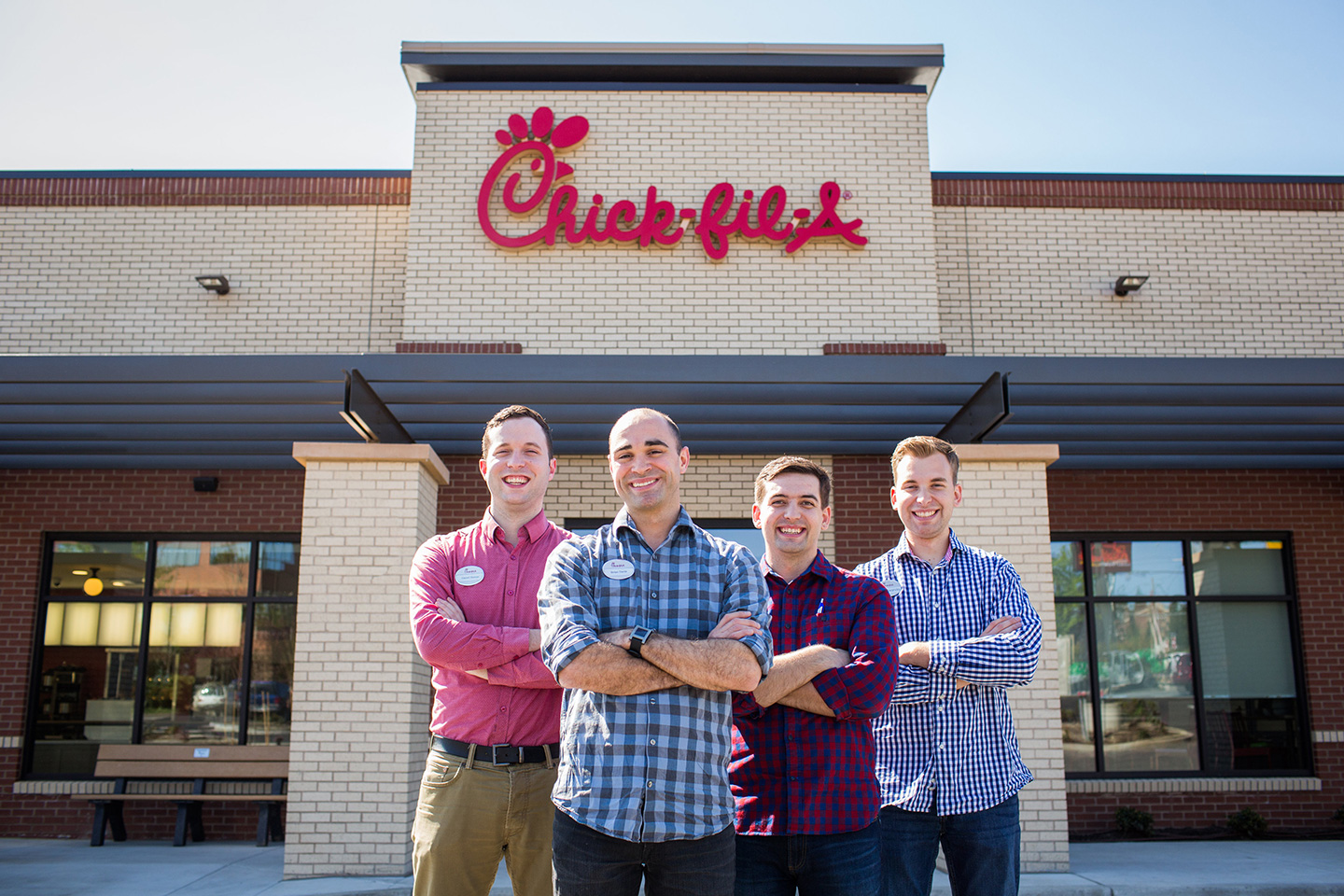 When opportunity knocks, will you be ready to answer the door? That question recently hit home for three Atlanta twentysomethings. Still fresh in their careers, with dreams yet to be fulfilled, the young men were presented with a unique proposition: pack up everything and move across the country to Portland, Oregon for a job opportunity. That opportunity? To help restaurant owner Brian Davis open one of the first Chick-fil-A restaurants in the state of Oregon. The catch? They'd never once laid eyes on Portland.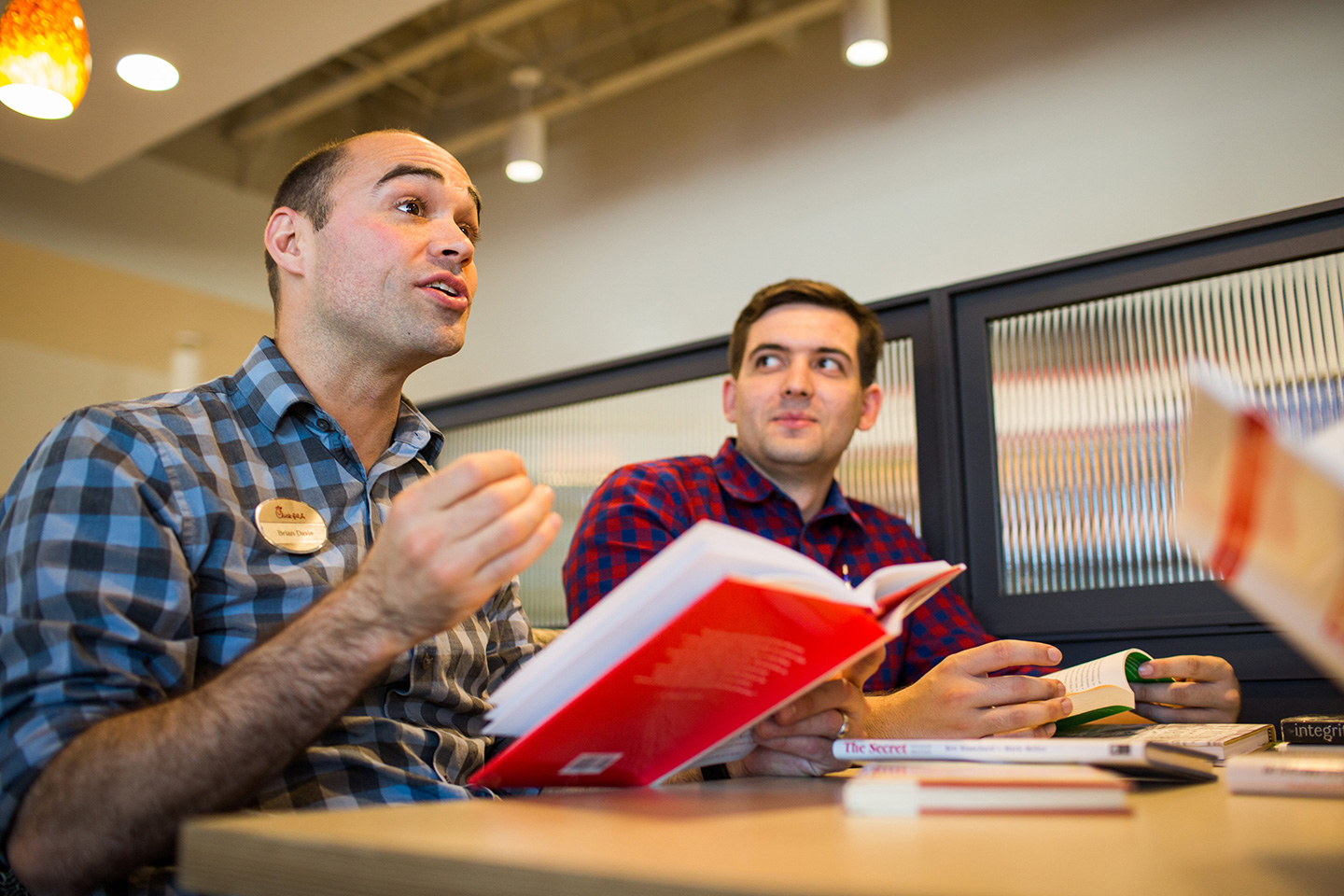 "As soon as he told me about it, I said, 'I'm in,'" recalls Daniel Horton. "I'm all about it. It just seemed like it would be fun."
Kaleb Swanda and Stephen Parker agreed. The trio, who worked in Davis' Atlanta Chick-fil-A restaurant and now serve on the the leadership team of his Clackamas restaurant, accepted the offer and the 2,600-mile trek to prepare for the restaurant's April 21 grand opening.
Horton, Swanda and Parker are all part of Davis' Jumpstart Experience, a 24-month leadership development program for millennials. The program is designed to give young employees hands-on learning both inside and outside of the restaurant. So when offered the opportunity to continue their personal and professional growth alongside Davis, the answer was a resounding yes, despite the upheaval.
"Most of it is about Brian himself," Parker says. "He's such a caring person. He cares about people from the bottom of his heart. I could tell how much he wanted to see me grow as a person and in management. He saw something in me – that there was a lot I could do and learn. And I thought, what better experience is there than building a restaurant from the ground up?"
Given their experience, Davis knew that his trio of team leaders would be able to handle the challenge.
"They're very courageous and in some ways thrill-seeking," Davis says. "More than anything, what they see is a great opportunity to develop themselves."
Davis' program gives his team a chance to experience different roles within the restaurant at six-month intervals. When the Clackamas restaurant opens, Horton will handle human resources, Parker will oversee quality control in the kitchen, and Swanda will focus on guest experience and the drive-thru.
"I've never worked drive-thru, and I'm a bit nervous, but I'm excited to learn. Most of our guests will probably come through the drive-thru, so I'm honored that he has given me that responsibility," Swanda says.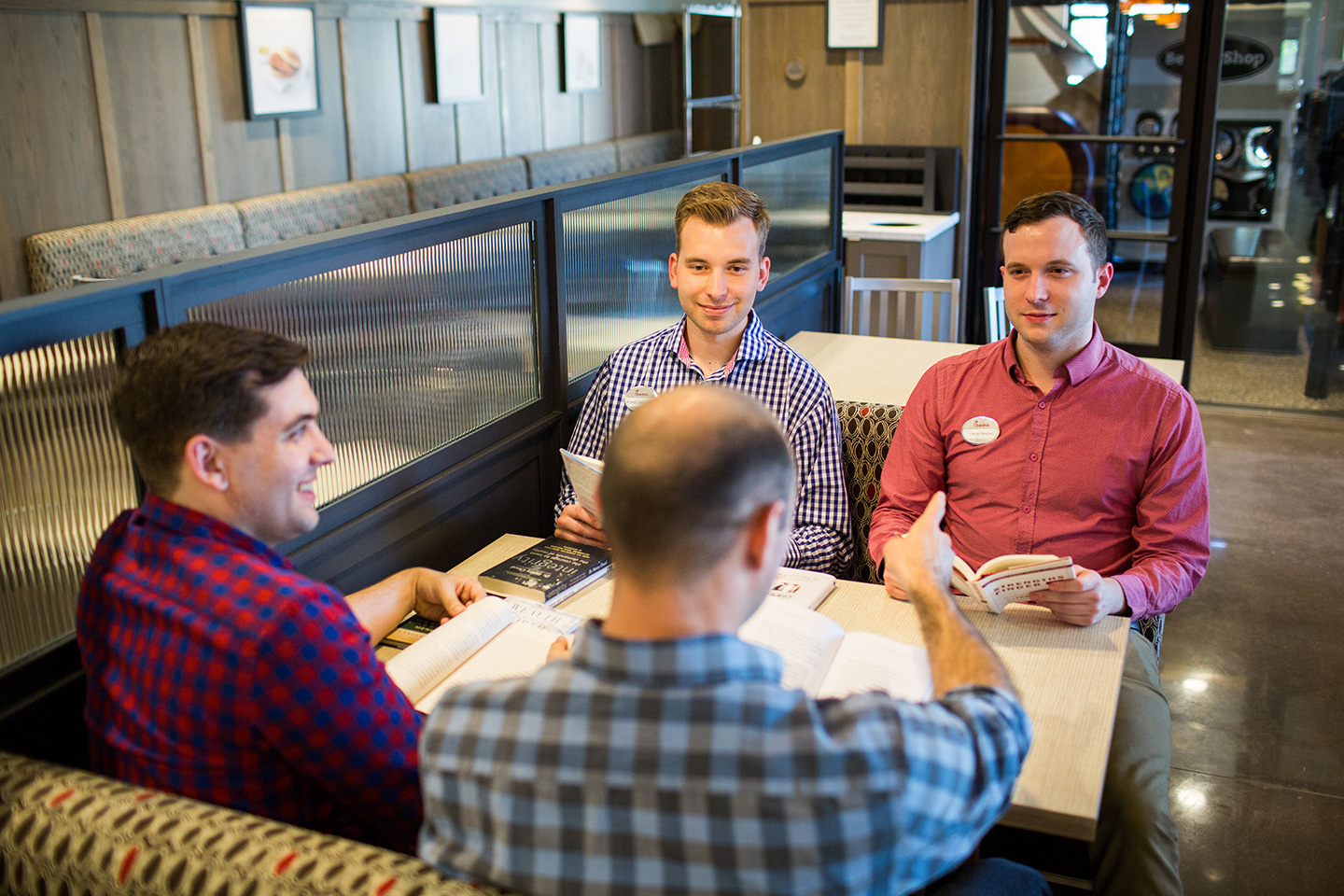 While Davis and Horton have been on the ground in Portland since December, Swanda and Parker left in a caravan, with their fiancées, in late February for the cross-country journey to settle into the Rose City, which was recently named the America's "coolest city" by International Traveller.
"I am really looking forward to all the nature that's around," Parker says. "Mountains and rivers and forests everywhere. I love to go hiking and am excited to see the natural beauty that is Oregon. I've heard people say they loved it and that it is beautiful. But I am still in a bit of shock that I moved away from my parents and my family and friends."
Davis understands this firsthand.
"It's a little nerve-wracking. I'm starting over," Davis adds. "But I think that whole idea of being a pioneer is what has drawn me toward Portland."
While a spirit of adventure propels these leaders to blaze a new trail, it's also the passion and belief in Chick-fil-A that makes them feel this is a journey worth taking.
"I love sharing things that I like with people," Horton says. "I want people to like the things I like. I love Chick-Fil-A and I want to share my love with the people of Oregon who haven't experienced it. It definitely has been a lot of fun."