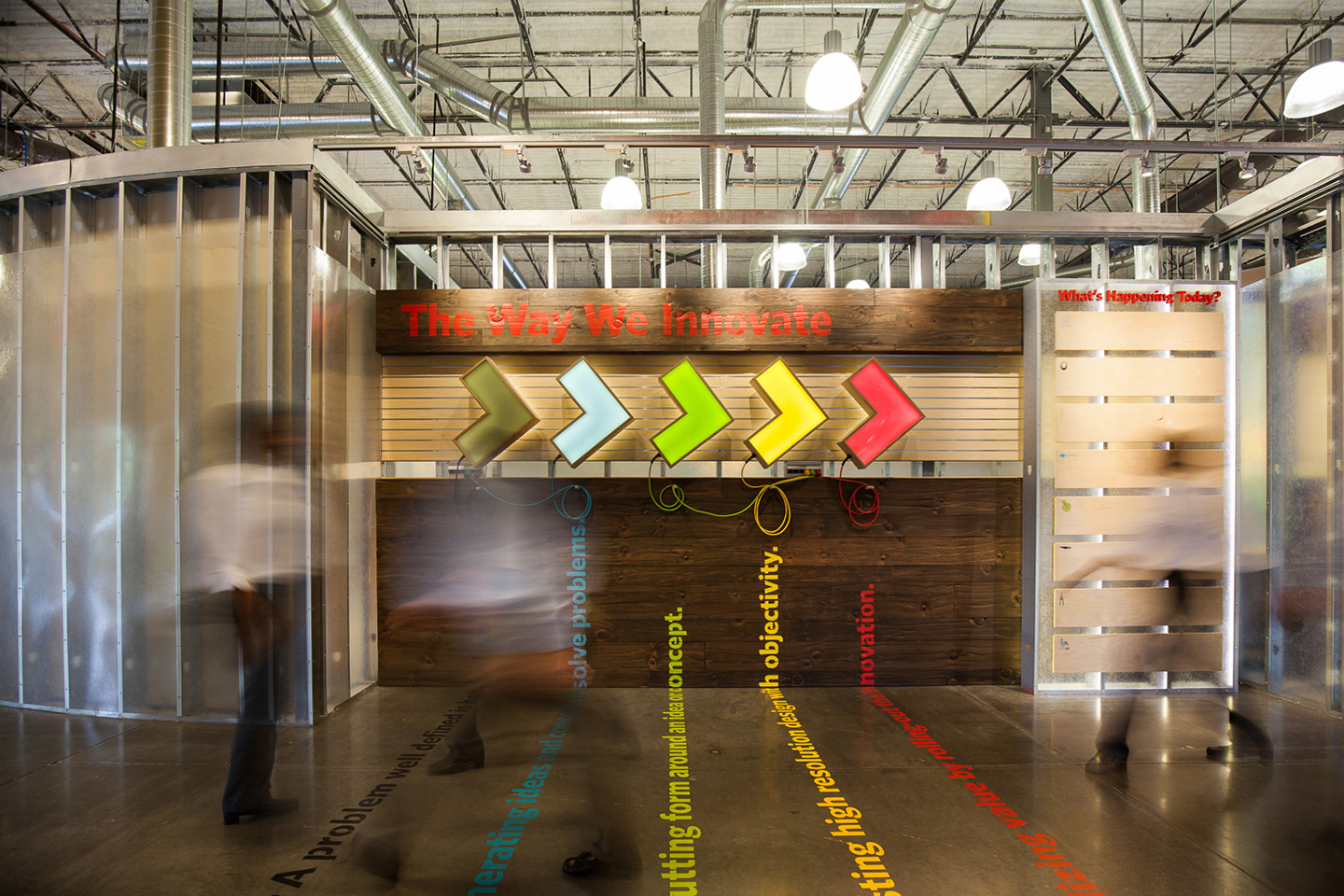 Behind the scenes in Chick-fil-A's Innovation Center with the app development team
When Chick-fil-A opened its first restaurant in 1967, it was a simpler time. In that era, before food courts existed, Chick-fil-A was experimenting with serving a small number of menu items, most notably the Original Chicken Sandwich, inside an Atlanta-area mall. Outside the mall housing a single restaurant, gas averaged 33 cents a gallon, The Monkees topped charts with I'm a Believer, there was no Internet, and the cell phone didn't exist yet.
Times have certainly changed. Life seems to move faster than ever before, and being digitally connected 24/7 has become the norm. Today, nearly two-thirds of Americans are smartphone owners. The notion of "going online" doesn't even require a computer.
"Our cell phones are almost an appendage these days. We're traveling with them, working with them, even sleeping with them," says Chinedu Ezeamuzie, an IT manager at Chick-fil-A and one of the many minds behind the restaurant company's next big venture – one that brings customer service into the 21st century.
Be Our Guest
"There's nothing more personal these days than your cell phone. So we're using the cell phone to try to make our customers' experience better, and to thank them," Ezeamuzie says.
Since day one, caring for customers, and even surprising them, has been part of the fabric of Chick-fil-A. Founder Truett Cathy knew his customers by name, ensured their orders were perfect, and insisted restaurant team members go beyond the expected to deliver uncommonly good customer service. He was even known for handing out "be our guest" cards, good for a free Original Chicken Sandwich, to anyone and everyone he encountered.
But that was then. Fast forward 50 years to the digital age. The challenge now that's facing a select team at the company's home office: delivering that same hospitality for which Chick-fil-A has always been known but at the palms of customers' hands. While the idea is simple, accomplishing it in the age of technology is anything but.
It's a mission years in the making that would eventually be dubbed "Chick-fil-A One," and a mission that has attracted people to the Atlanta-based company from far and wide.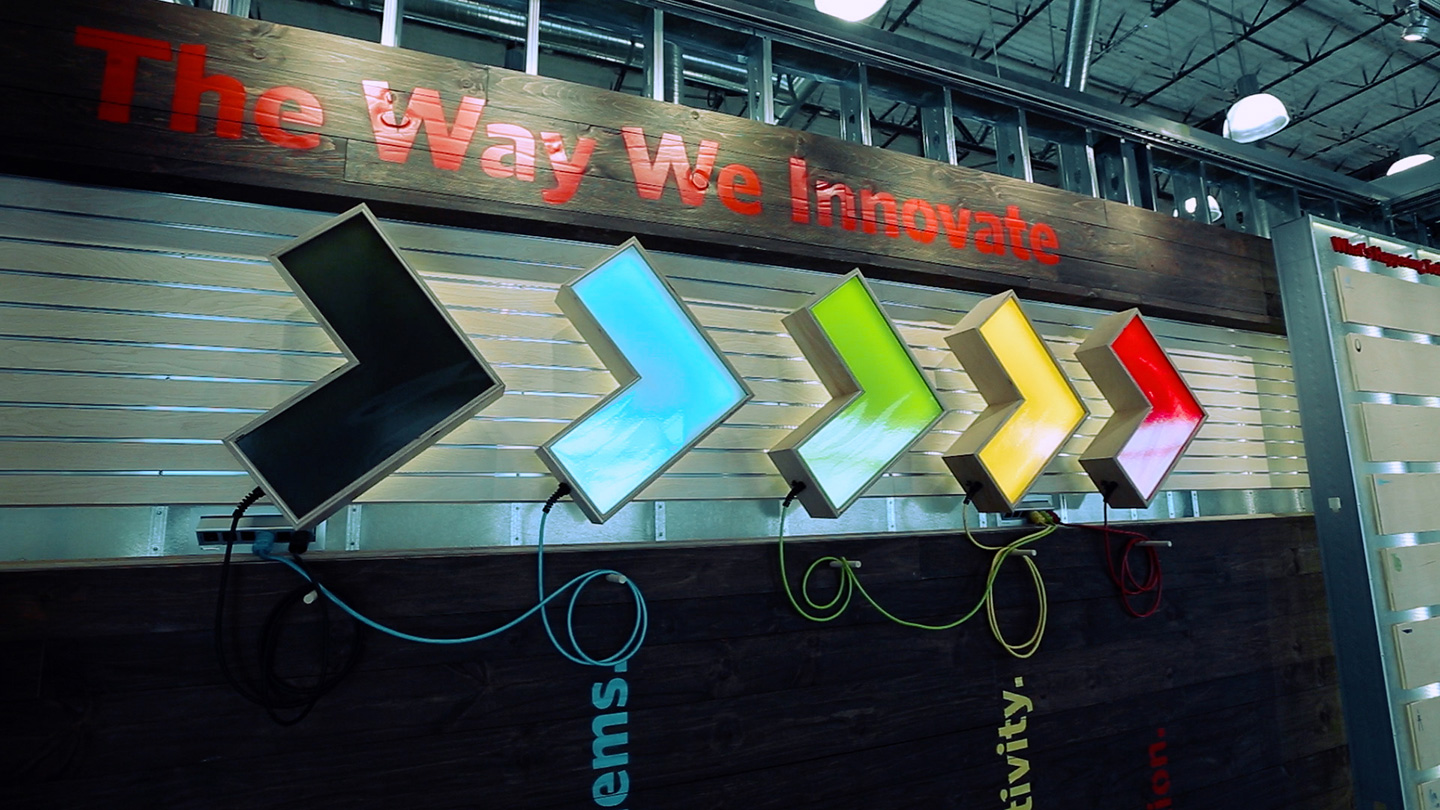 Silicon Valley Heads East
"People always ask me, 'Why would you leave Silicon Valley and move to Atlanta to work for Chick-fil-A?'" says Michael Lage, the company's senior manager of digital experience. After a few years at both Google and Facebook, Lage decided to leave the West Coast tech hub and take a journey east back to his hometown.
"Honestly, I came here because of the amazing investment Chick-fil-A is making in innovation," he says.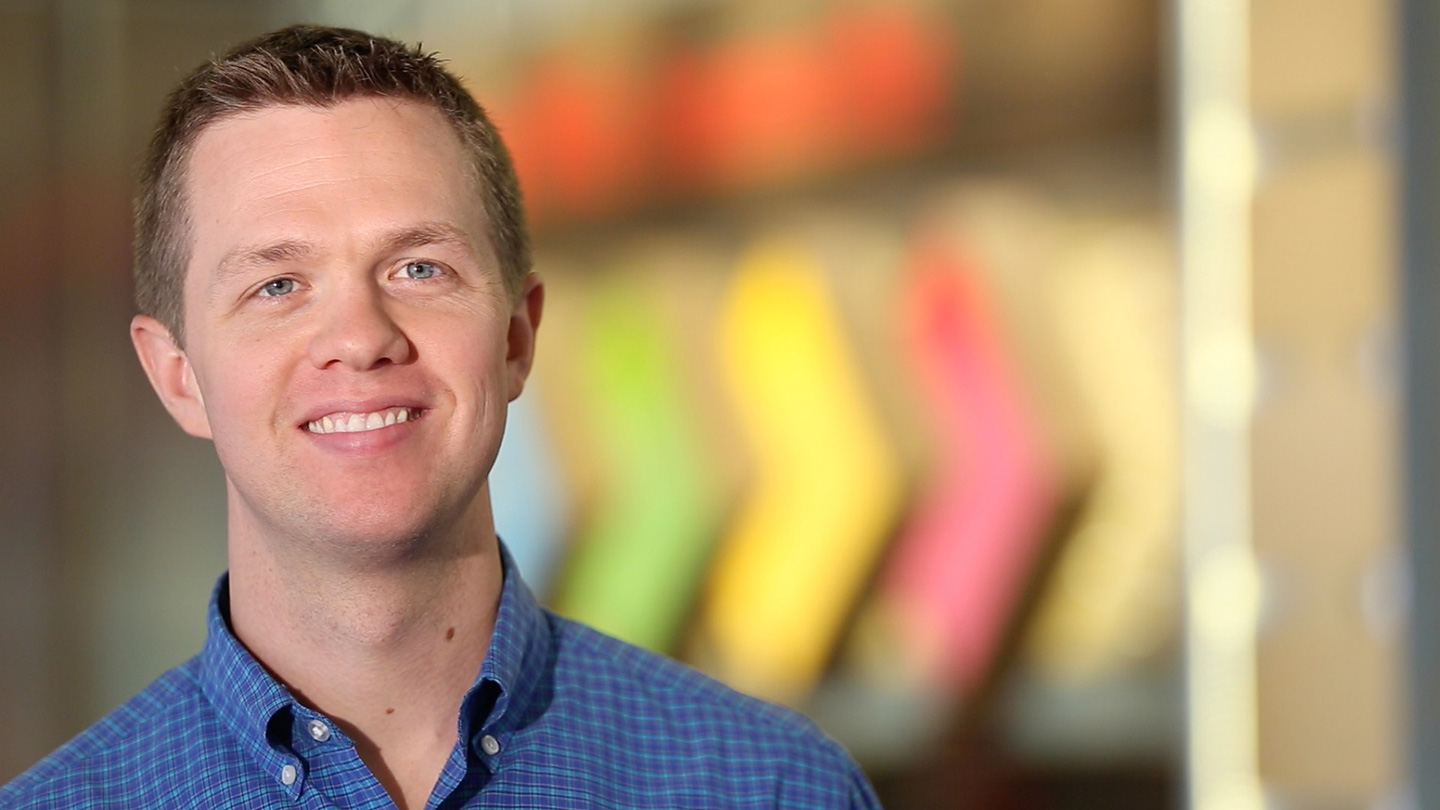 Michael Lage, Chick-fil-A Senior Manager of Digital Experience
Lage, who spends most days in Hatch, one of three innovation centers on Chick-fil-A's campus, leads the team that's transforming a mission from the next big idea into the latest customer-facing reality: Chick-fil-A One.
Chick-fil-A One, a mobile app, lets customers use their phones to place an order, customize their meals (extra pickles, anyone?), and pay in advance to skip the line. But that's not all.
"One of the features I love is that Chick-fil-A One gives away free food to app users as they visit restaurants," Lage says. "I think it's fun that the app can be generous, just like Truett."
Besides being able to treat customers to free food, it may be the everyday hassles it solves that customers appreciate most. In addition to bypassing the bustling crowds by customizing, ordering, and paying for food ahead of time – an especially helpful feature during the restaurants' peak hours – the app can also save customers' favorite meals to speed up future ordering.
"One of the features I love is that Chick-fil-A One gives away free food to app users as they visit restaurants. I think it's fun that the app can be generous, just like Truett."–MIchael Lage
"I think about all the different customers, whether it's moms or dads, or busy people on a tight schedule," Lage says. "What could we do with technology to make their lives a little bit easier?"
While Chick-fil-A's previous app offered some of these features, it simply couldn't do it all. The app needed an overhaul, down to the basic functionality. Chick-fil-A assembled a core team of more than 30 developers, designers, web architects, and others from all facets of the company. For three years, the team has and continues to meet weekly, war-room style, in Hatch—which is a space designed specifically for prototyping this kind of work.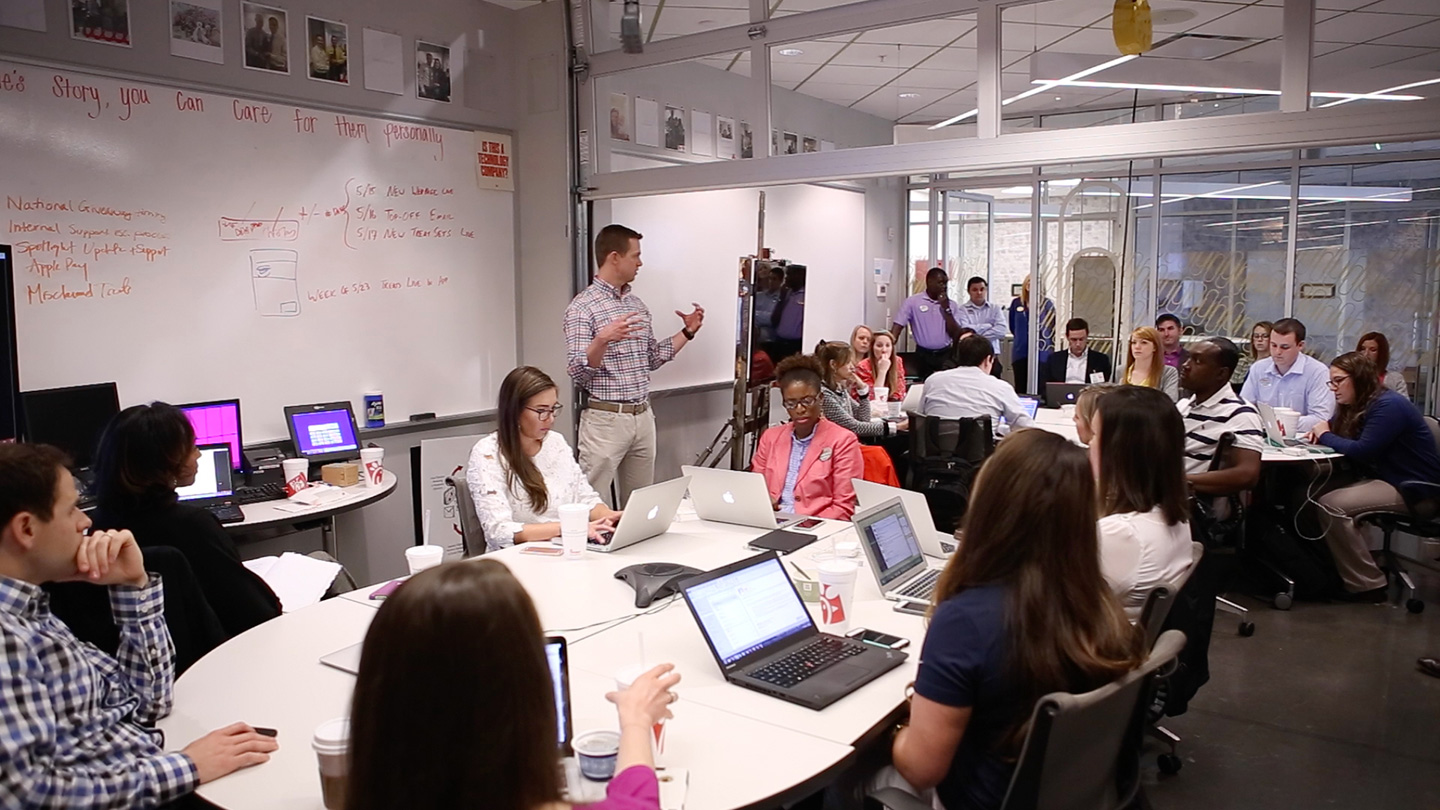 Chick-fil-A Mobile Team - The Hatch
"This is where we get messy. It's where we make mistakes and where we move fast and break things. We fail fast and fail forward," says Lage, who has inspired a new practice of "Silicon Valley" thinking within the company.
But there is one important rule – an open-door policy, where anyone with an idea can join the project -- set by CEO Dan Cathy, who regularly rolls up his shirt sleeves to ideate with the team.
Day One
After three years of collaborating, testing, learning, and developing, June 1 marks the launch of Chick-fil-A One. According to Amber Thomas, one of the senior IT leaders on the project, it's only the beginning.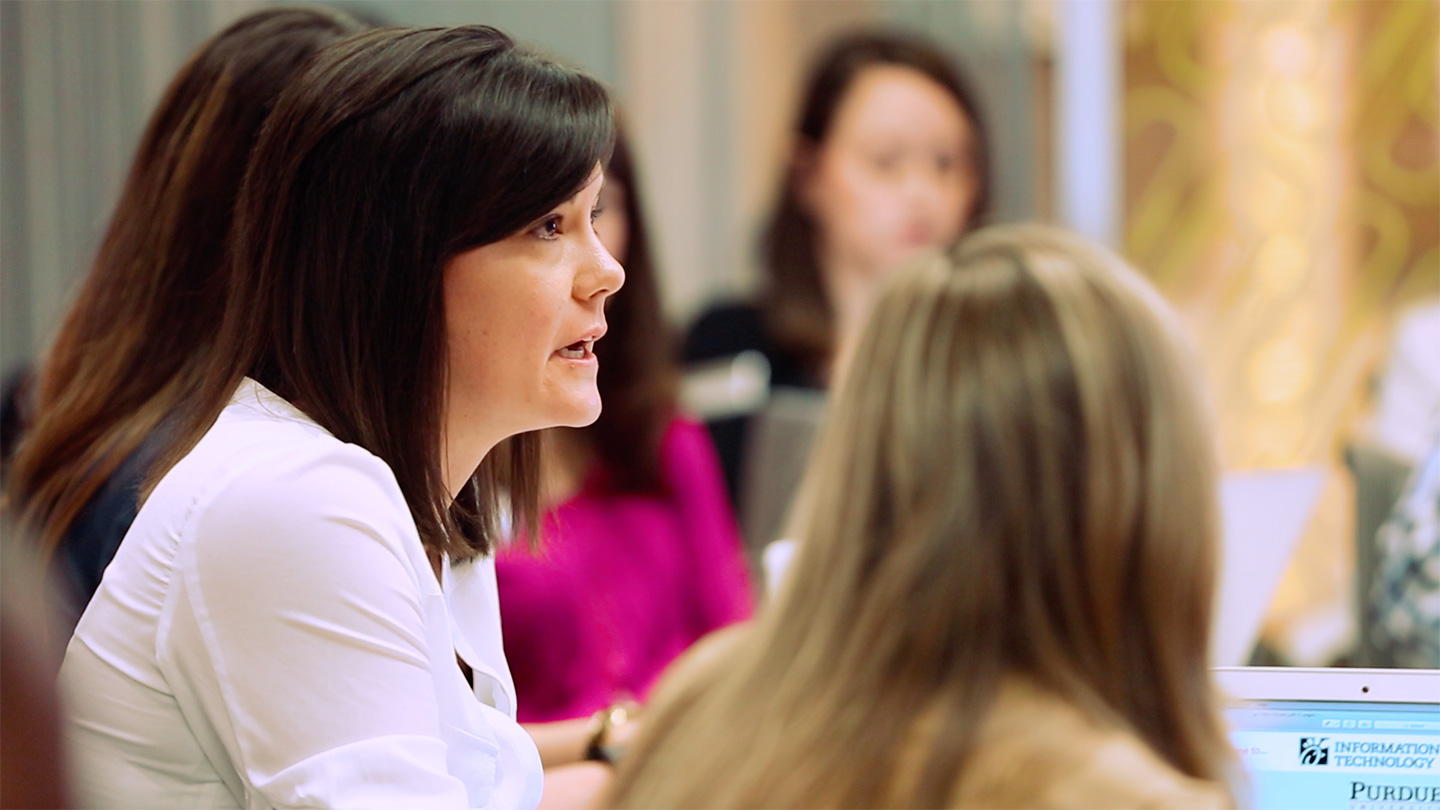 Amber Thomas,Chick-fil-A Senior Team Lead of Customer Strategy & Design
"There is a concentrated effort to not get complacent," says Thomas. "We can't sit back and say we're done. We ask 'What's next?' We know there's so much more innovation out there."
While the methods may change, no matter the year or the century, the heart of Chick-fil-A remains the same: give the customer a great meal and great service. To see how Lage and the Chick-fil-A One team are serving this up in a modern digital world, watch the video below.
Between June 1-June 11, 2016, anyone who downloads or updates the Chick-fil-A One app will receive an offer for a free chicken sandwich. Following this giveaway, Chick-fil-A One users may continue to receive unexpected treats while also tracking individual progress towards their next gift. For more information, go to One.Chick-fil-A.com.