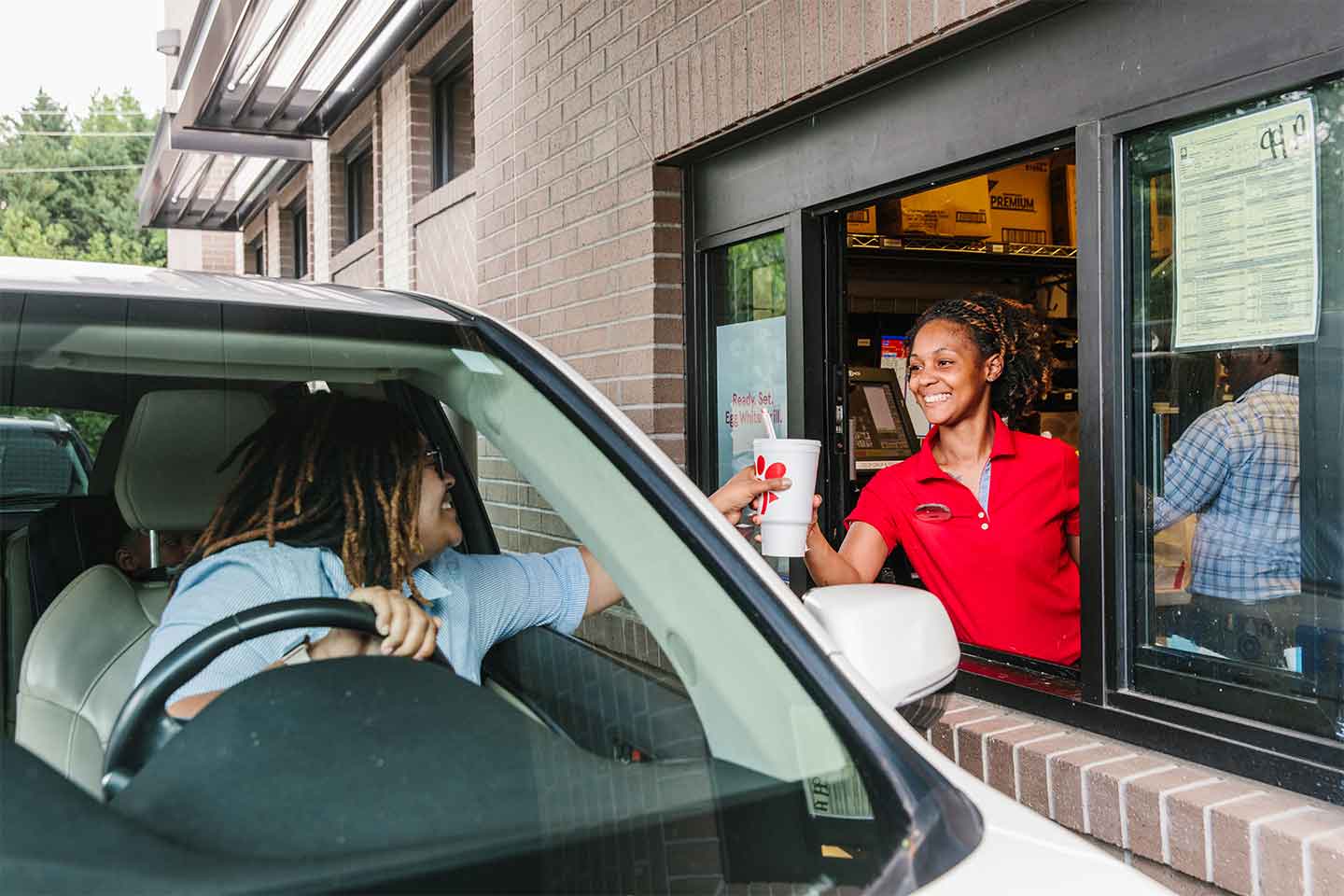 Chick-fil-A Team Members caught in the act of helping others
Whether it's digging through the trash to find a customer's keys, helping out a stranded driver or inviting a child make their own Icedream—these everyday moments all add up to define the "little things" that matter to us at Chick-fil-A.

And based on what our guests are posting to Twitter from inside our restaurants, it's evident we're not the only ones who think it's the little things that matter most. Consider this your good news feed, and know that we'd love to hear your "little things" stories. Share your favorite experiences with us – big or small – using #thelittlethings.


y'all. my cfa operator literally stood out in the 92 degree sun and washed the team members' cars to show us he appreciated us. get you a boss like mine. @ChickfilA pic.twitter.com/vHd3Lzu1QI

— Delaney DeLoach (@delaneykate33) July 14, 2018
Chick-Fil-A's service is unmatched!! My car key was on my tray and thrown in the trash. Not only did they go through each trash bag digging for it but when they couldn't find it they brought the trash bags TO MY CAR to see which bag would unlock it 😂 @ChickfilA pic.twitter.com/2SxsVVwTJ7

— Mackenzie Lewis (@mackenzie0425) July 20, 2018
so i was picking up chick-fil-a & my card got declined
& what did they do????
"oh it's okay, it's on us today!"
HOW CAN THEY GET ANY MORE WONDERFUL I AM EMOTIONAL

— karl ❁ (@karleekay4) July 23, 2018
Someone's car broke down.. chick fila service is undefeated 😭❤️ @ChickfilA pic.twitter.com/pSiVkn0DhV

— rolando🇲🇽 (@RolandoOrtiz_7) July 26, 2018
Basically you're describing every @ChickfilA https://t.co/0lLkFRZj3I

— Kyle Teeselink (@KyleTeeselink) July 22, 2018
Reason 8,053 why @ChickfilA is the best: went and got breakfast with Elijah and the Jeep wouldn't start to leave and a worker came to help us jump start it💓

— Kimberly💓 (@kimOrrrwhat) August 8, 2018
My car's radiator blew in the cfa drive thru and the employees pushed my car to a parking spot and got me free cfa their service is unmatched @ChickfilA thank u ily

— Elizabeth (@E_Longendelpher) July 23, 2018
I accidentally left my wallet at Chick-Fil-A and they were kind enough to mail it to me. Thank you @ChickfilA! pic.twitter.com/DSXU2eMcwK

— alyssa (@_lyysss_) July 14, 2018
The customer service at @ChickfilA in Waycross, Ga is unmatched! Thanks for making my baby feel special on his birthday! ❤️❤️ pic.twitter.com/kDNxHhIhpH

— Aalia Reed (@LiaaaBiaa) July 16, 2018