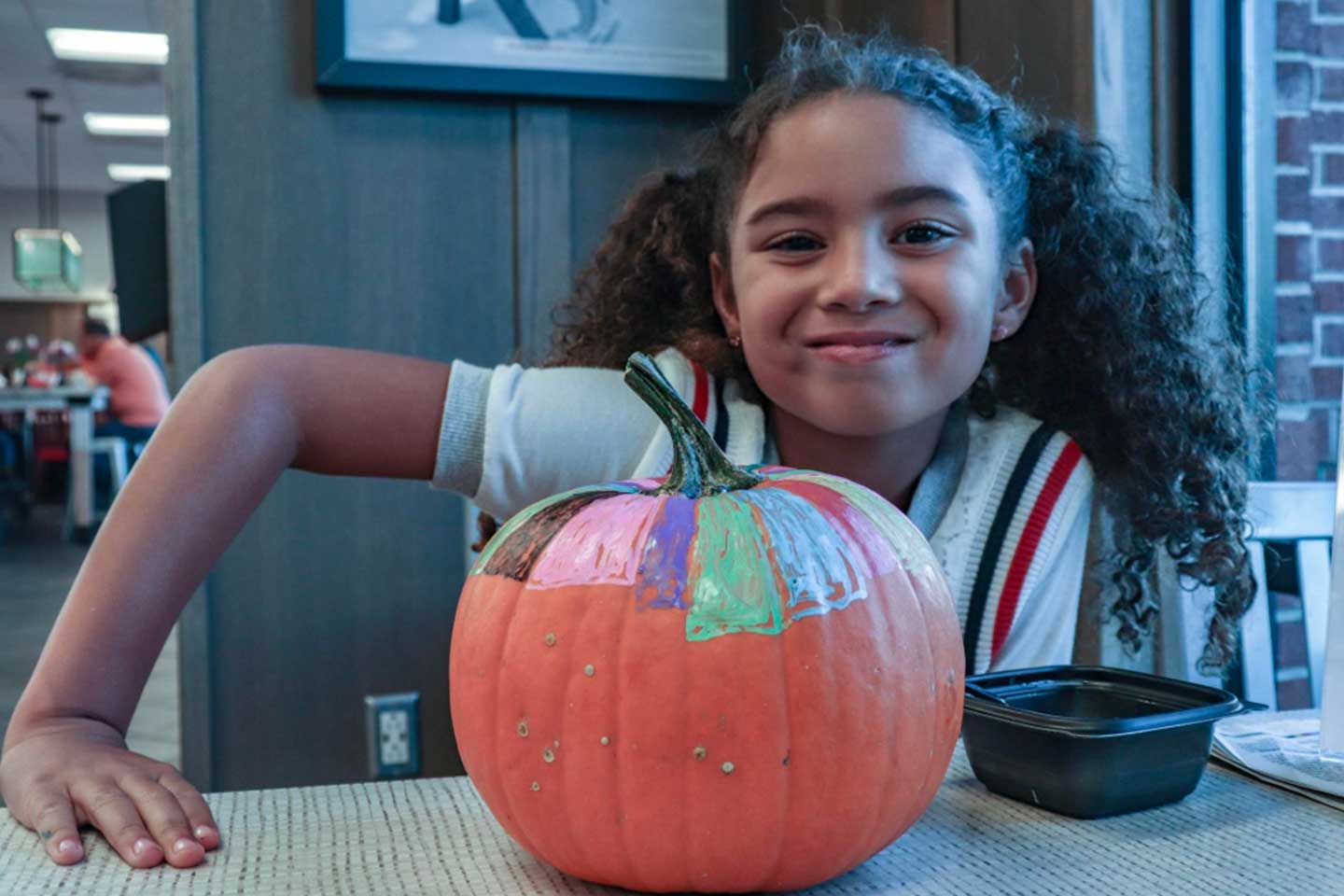 From costume parties to pumpkin decorating, Chick-fil-A restaurants are scary good at celebrating Halloween.
Finding a Halloween activity the whole family will love can seem like a scary task. Luckily, Chick-fil-A restaurants make it easy for everyone to get in on the Halloween fun. From pop-up pumpkin patches to trunk-or-treats, sometimes the perfect activity is right around the corner at your closest Chick-fil-A!
Over the years, we've seen our guests show their artistic sides with these fun Halloween ideas:
But the creativity doesn't stop there. Our guests also get artsy when it comes to decorating pumpkins. In fact, many Chick-fil-A restaurants across the country are ditching traditional carving kits for paintbrushes — they're hosting pumpkin decorating events for friends and families to show their creativity while spending quality time together.
Check out some of our favorite photos from Chick-fil-A pumpkin paintings over the years.
Ready to get crafty this Halloween? Try these simple DIY Chick-fil-A costumes!