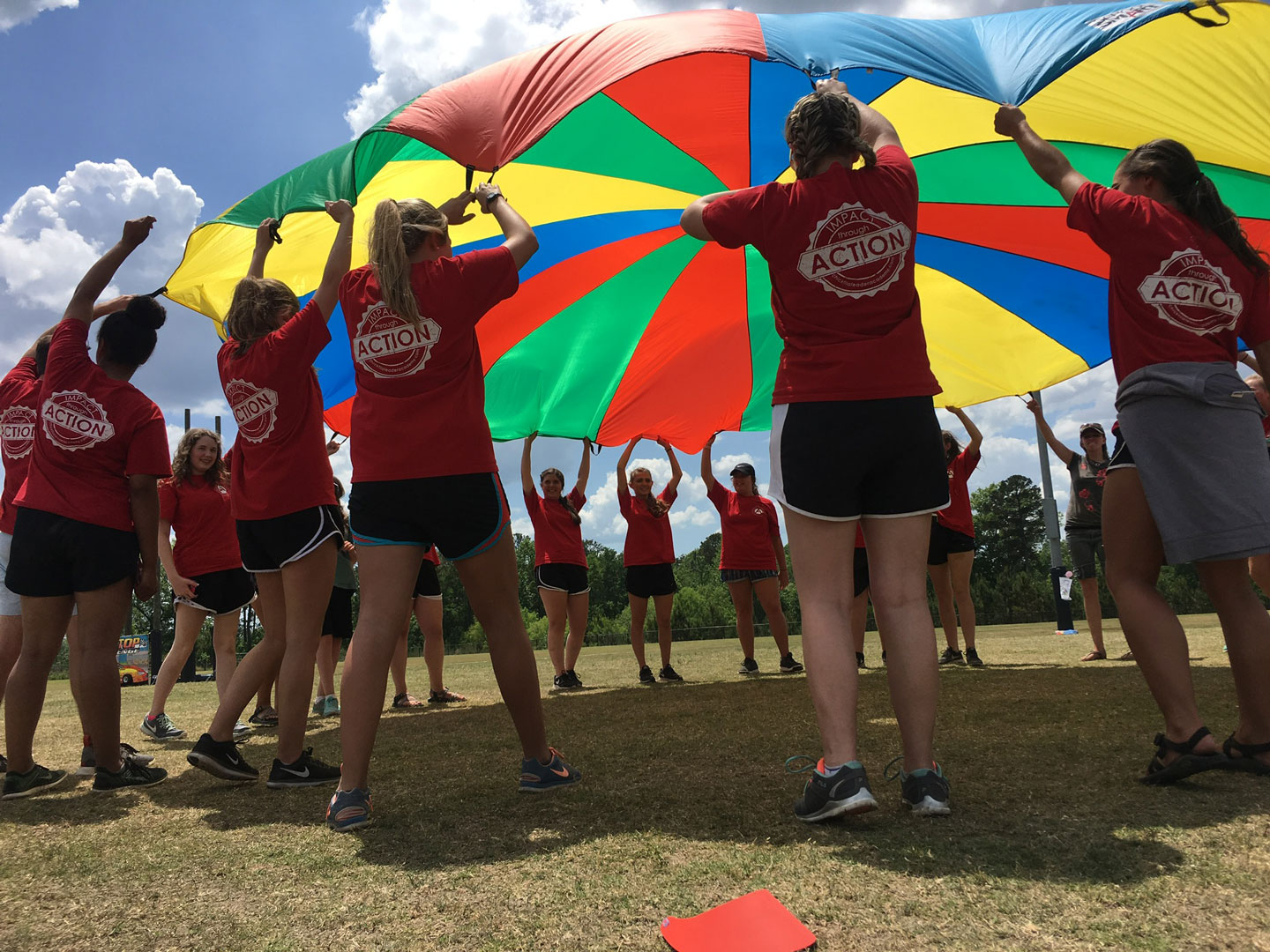 These student leaders are amazing.
There's an image you may have in your mind of today's teenagers. Endless headlines about smart phone use and social media paint a pretty bleak picture. Well, here's another headline: This month, more than 16,000 teenagers in 550 high schools across the country selflessly gave of their own time to help others.

This may seem like a novel idea, but it's nothing new. Since 2013, the Chick-fil-A Leader Academy has been an extracurricular activity that teaches students how to be role models, but more importantly, how to take action and serve their local communities.

Each academy is comprised of 30 students who apply to participate in the program, organized by an educator at the school and sponsored by their local Chick-fil-A restaurant Operator. And while the students meet monthly to learn leadership principles through Leader Labs, it all culminates into one capstone experience: dreaming up, planning, and then doing a local Impact Project during the final weeks of school. (Some projects' impact runs deeper than an event.)

Of the hundreds of impact projects that wrapped up the 2016-2017 school year, here's seven of our favorites. Their creativity and selflessness will inspire you.

Taking kids on a field trip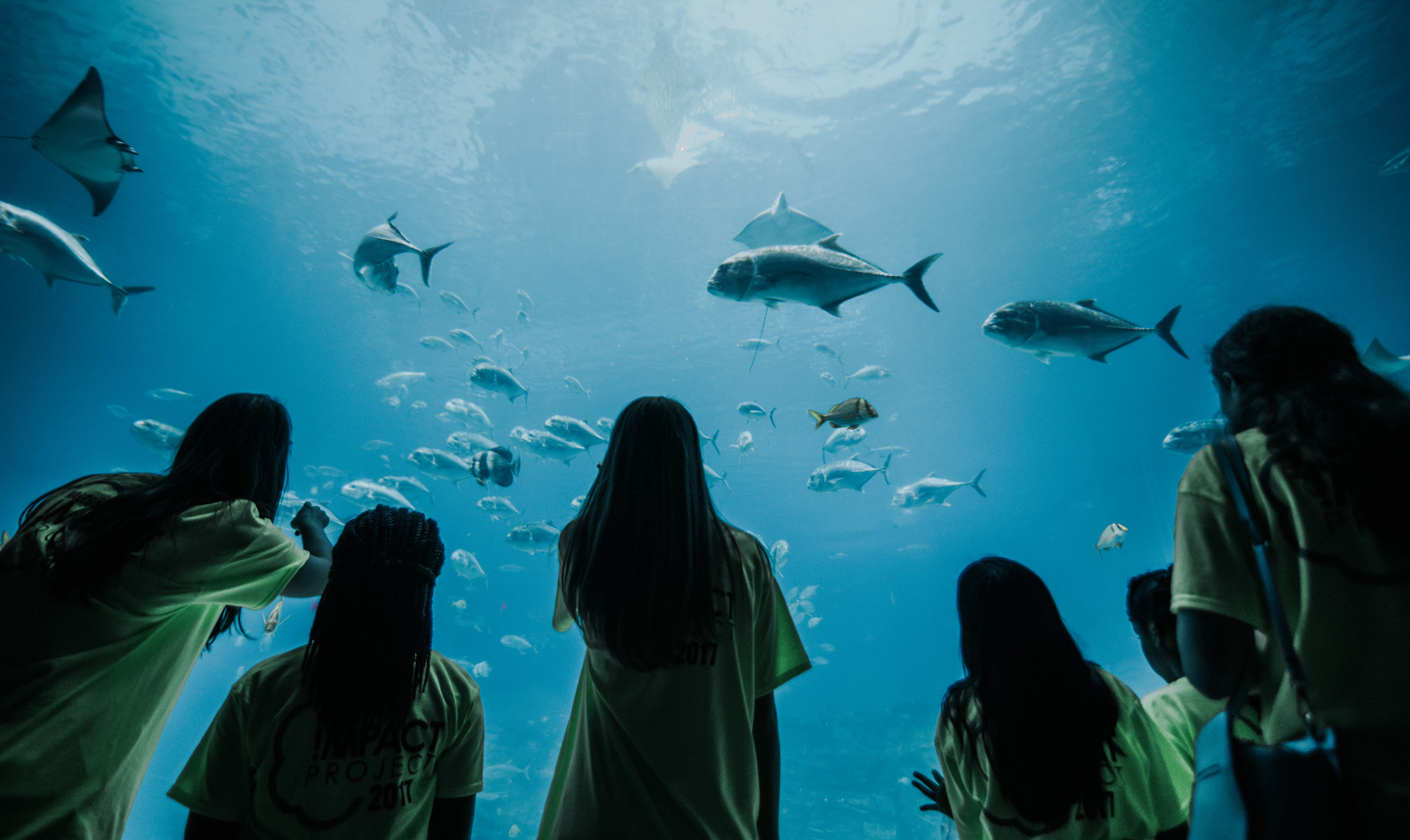 Walton High School –Marietta, Ga.
Sponsored by Chick-fil-A at Woodlawn Square

When Chick-fil-A Leader Academy students at Walton High School thought about their impact project, they knew they wanted to build relationships with younger students. They organized the "Big Day Out," in which the high schoolers took students from nearby Brumby Elementary on a field trip to the Georgia Aquarium and the World of Coke. According to their club advisor, the best part was watching the older and younger students bond. "They were holding hands, giving piggyback rides, throwing the football during lunch and braiding each other's hair."
Hosting a thank-you dinner for local veterans

Bonneville High School – Washington Terrace, Utah
Sponsored by
Chick-fil-A at Riverdale City
To express their gratitude to local veterans in their community, Chick-fil-A Leader Academy students at Bonneville High School organized a "Tribute to Our Heroes" dinner, complete with gifts and live music.
Restocking the school food pantry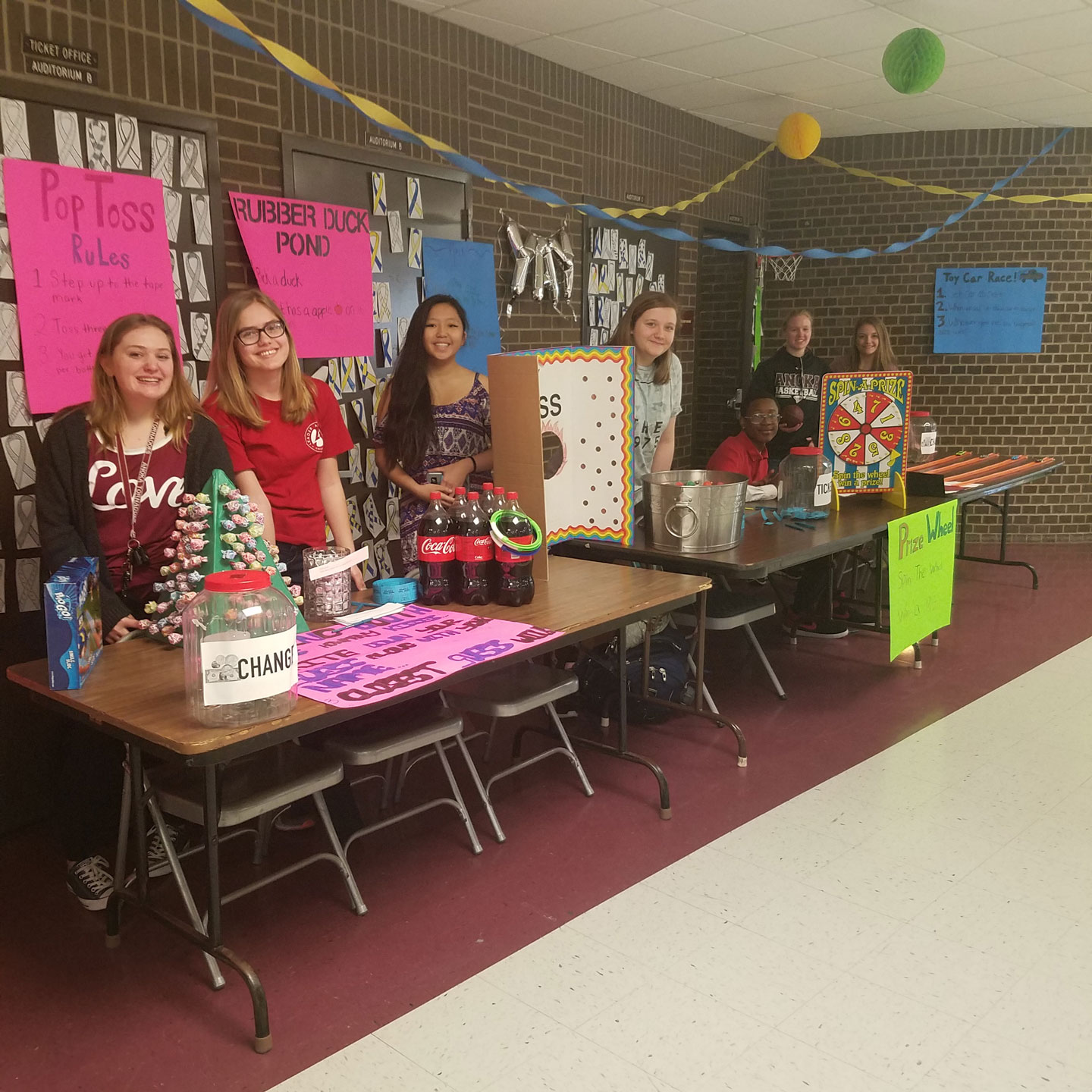 Anoka High School – Anoka, Minn.
Sponsored by Chick-fil-A at Coon Rapids

Students at Anoka High School's Chick-fil-A Leader Academy wanted to replenish the shelves of their school's food and toiletries pantry for other students in need. They turned the school hallway into a penny carnival called "Change for Change," in which students could play games by donating spare change or canned goods for the pantry, named "Tornado Takeout" after the school's mascot.
Feeding families of children who are sick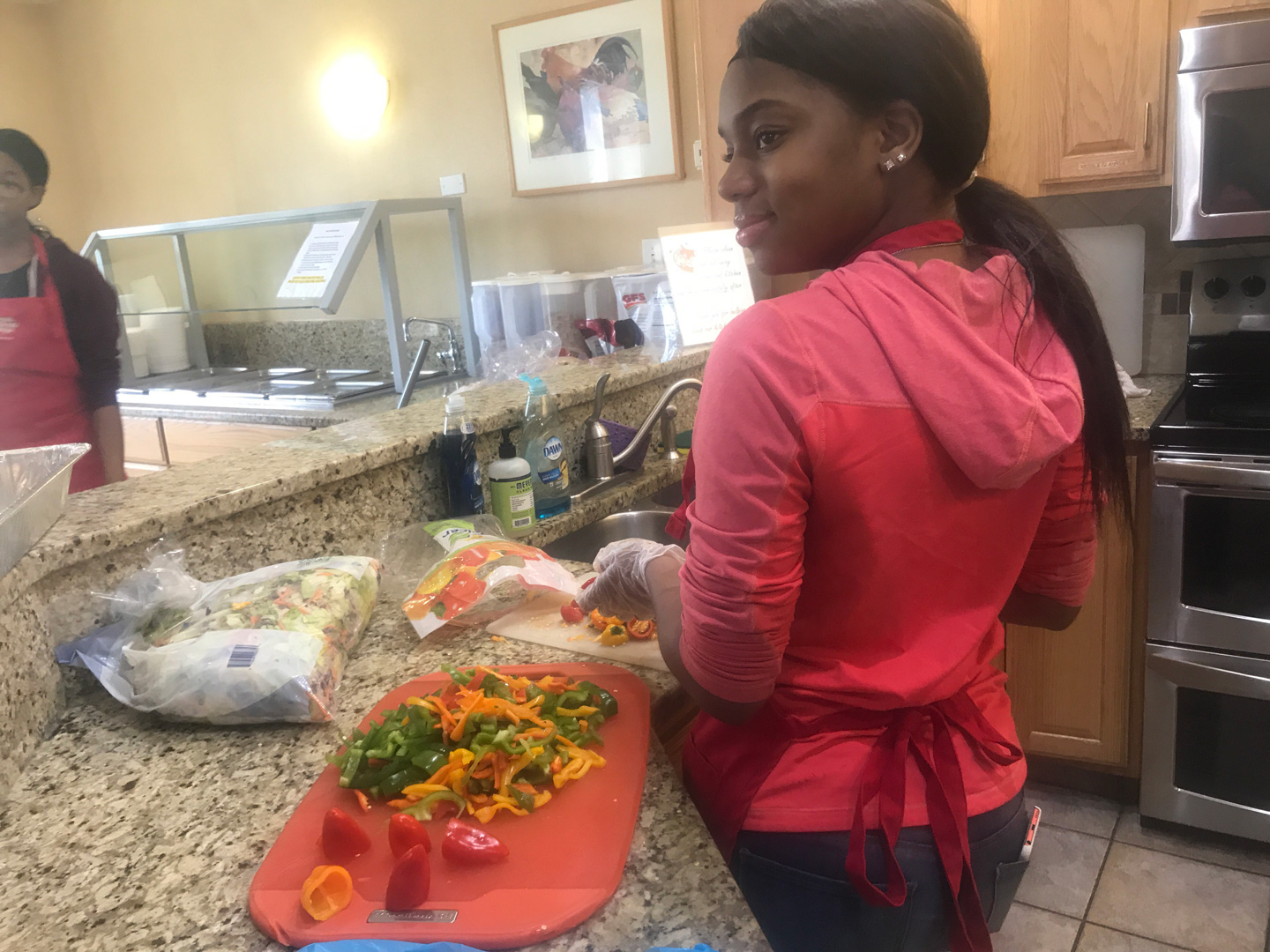 Euclid High School – Euclid, Ohio
Sponsored by Chick-fil-A at Willoughby Commons

To lift the spirits of families staying at the Ronald McDonald House in Cleveland, Ohio, Chick-fil-A Leader Academy students at Euclid High School planned a special dinner through the organization's Family Meal Program. Students organized a menu of balsamic chicken, salad, pasta marinara and rolls, cooked and served it. Many families expressed their gratitude, including one woman who shared that it was "refreshing to see the smiles and laughter."
Hosting a senior prom… for seniors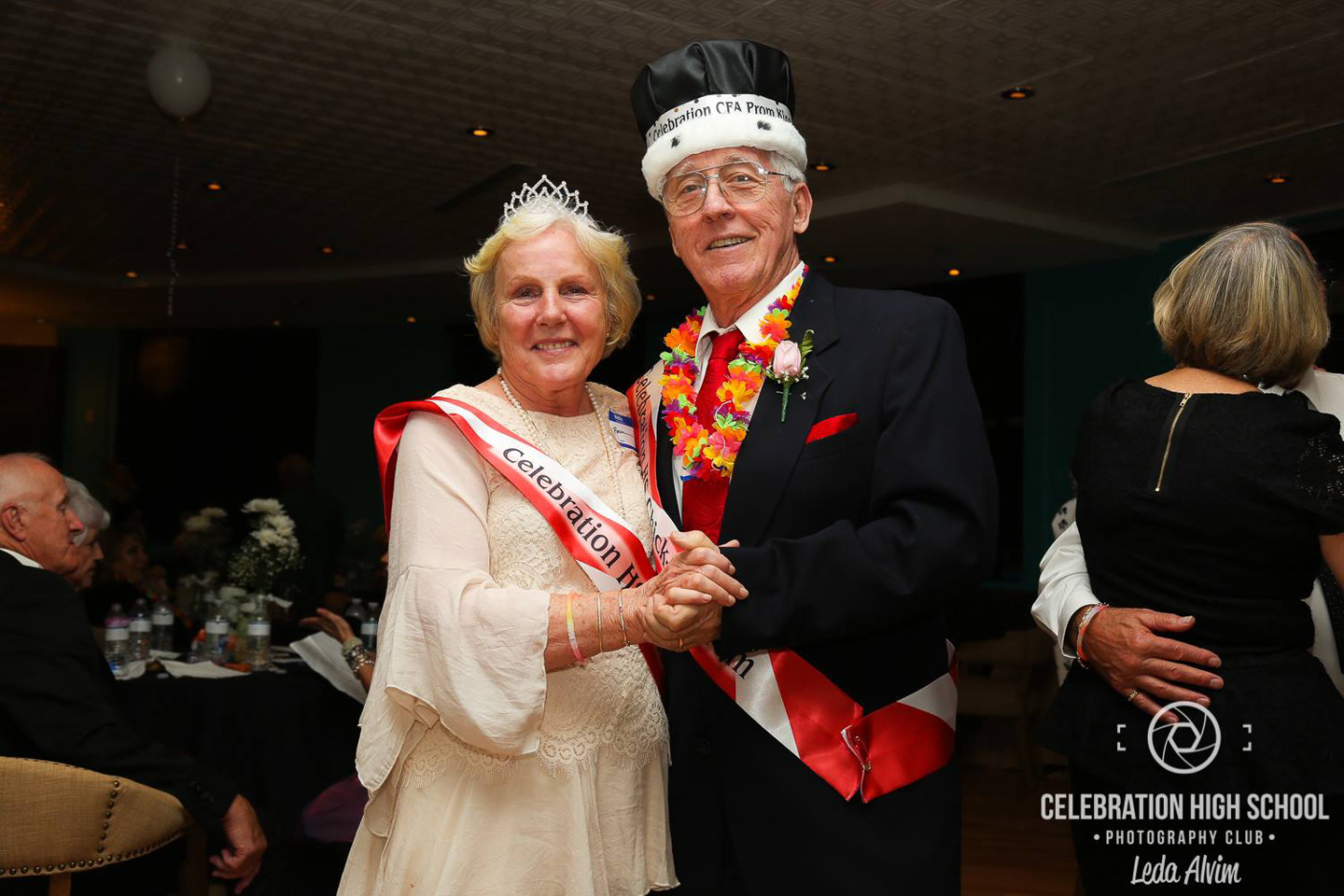 Celebration High School– Celebration, Fla.
Sponsored by Chick-fil-A at Celebration

When Celebration High School's Chick-fil-A Leader Academy students were planning their impact project, they thought creatively. They held an "Senior Senior Prom," an intergenerational dance for local senior citizens and students from their high school, complete with jazz music and a prom king and queen.
Purchasing little red wagons for the children's hospital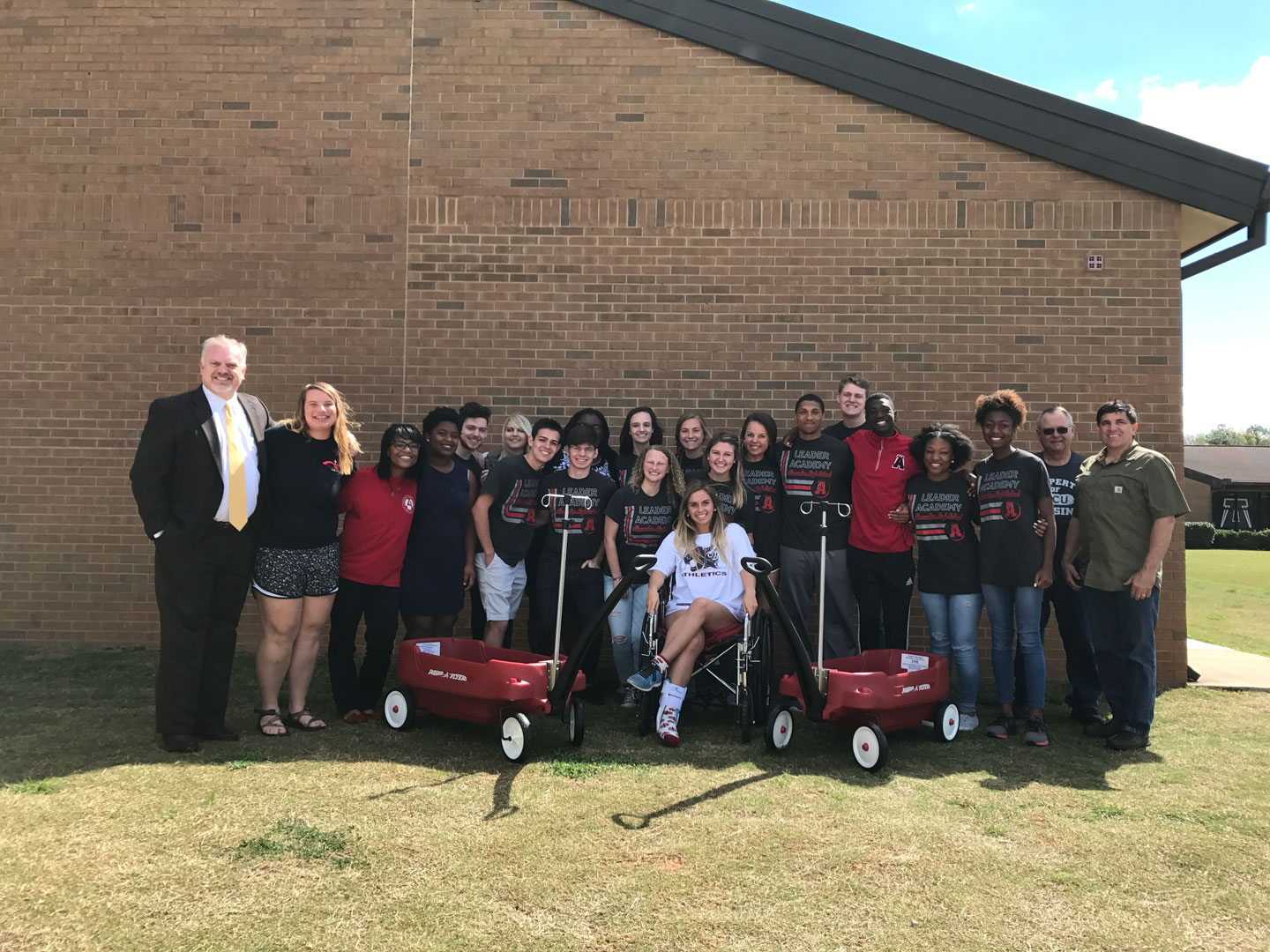 Alexander High School– Douglasville, Ga.
Sponsored by Chick-fil-A at Douglasville

At Children's Healthcare of Atlanta, young patients often wheel around the hospital in a plastic red wagon rigged with an IV pole. Chick-fil-A Leader Academy students at Alexander High School invited the inventor of the wagon, along with State Representative Micah Gravely, to speak at a fundraiser called "Wheels to Heal." The students raised enough money, with the help of a donation match from Gravely, to purchase two new wagons for the hospital.

Organizing a field day for children with special needs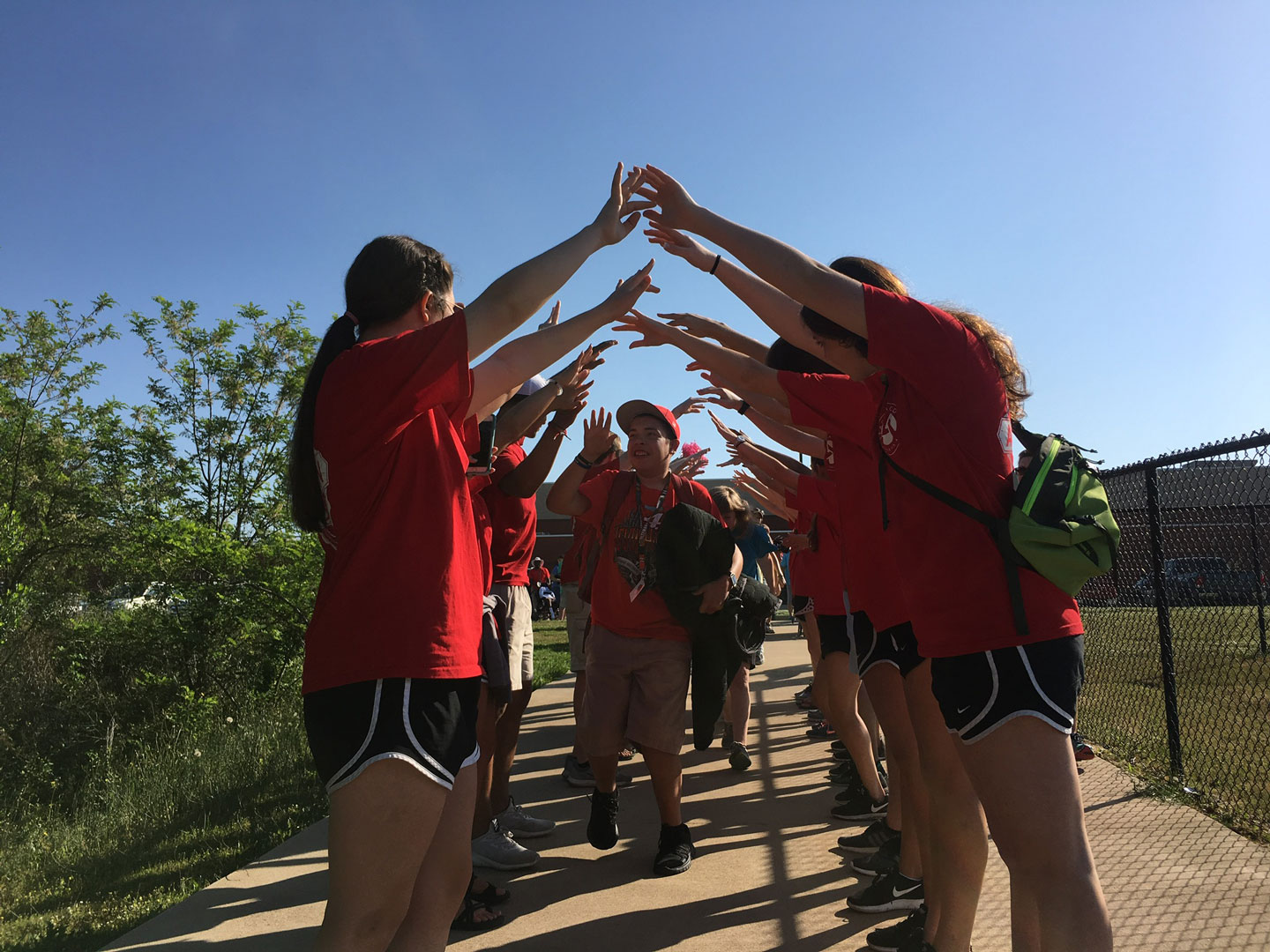 Smiths Station High School – Smiths Station, Ala.
Sponsored by Chick-fil-A at Phenix City

Fun – that's what Chick-fil-A Leader Academy students at Smiths Station High School had in mind when dreaming up a way to create memories for local children with special needs. The result was a "Panther Pal Field Day" with kickball, face painting, corn hole and dancing.


To request Chick-fil-A Leader Academy come to your local high school, you can apply online or ask your local Chick-fil-A restaurant Operator.