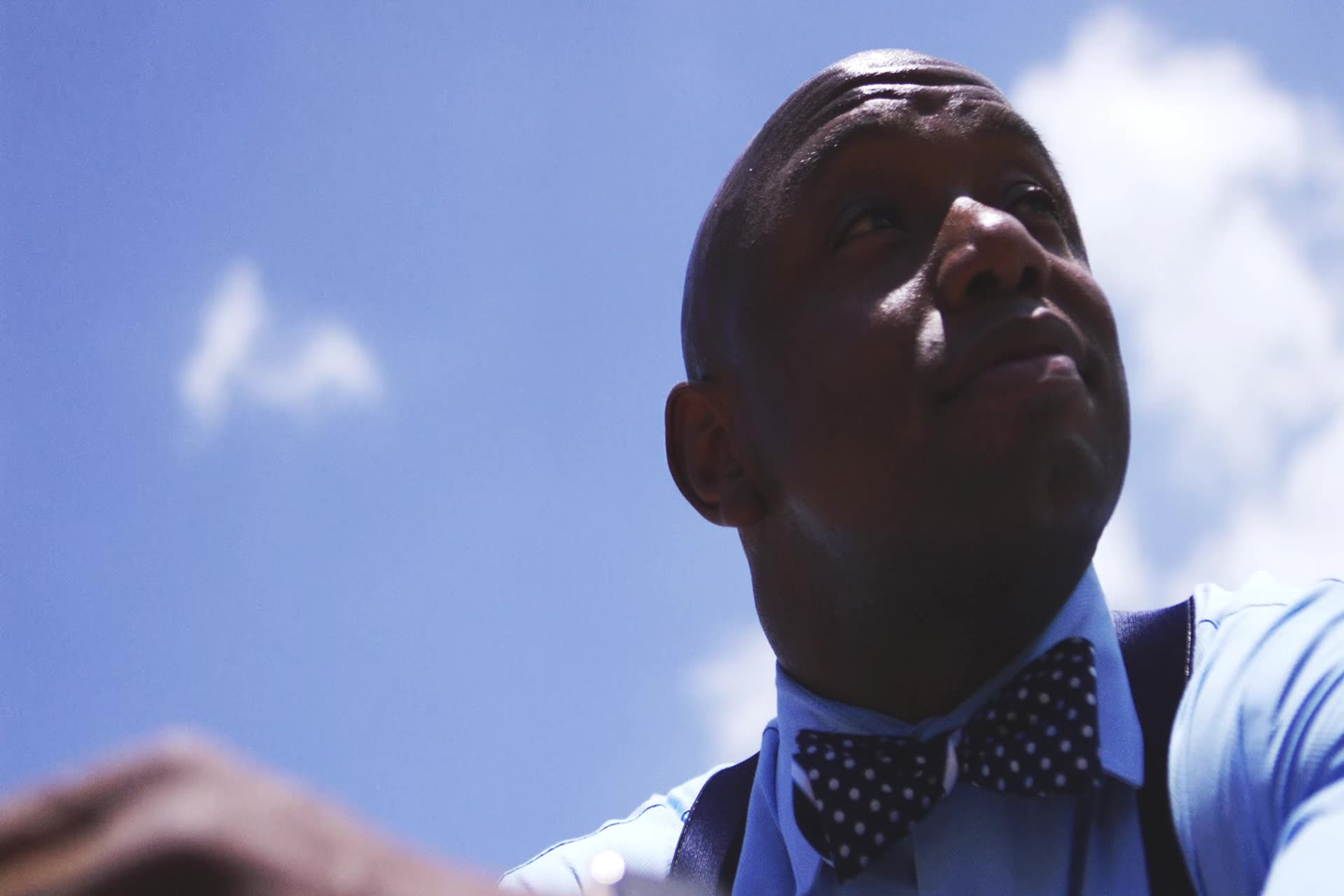 When presented with the opportunity to open the first Chick-fil-A on Atlanta's historic Westside, this Army veteran knew he was the man for the job.
"Mission first, people always." Former Company Commander Quincy Springs never imagined this statement he learned in the Army would one day play a role as he became a community leader and Operator at Chick-fil-A Vine City.

After graduating from Washington and Lee University, Springs pursued military training and was commissioned by the Army in 2002. He was appointed company commander of a basic training unit in South Carolina before being deployed and leading a 25-man unit through combat in Afghanistan.
In 2009, Springs finished his military service and moved to Atlanta, a city that had enchanted him since he was a kid.
An unexpected opportunity
He worked as a store manager for a retail chain off of Howell Mill Road for 1 ½ years before being invited to move to the chain's new Vine City location.

"The area was a food desert before I got there," says Springs. "A grocery store had closed its Vine City location in 2009 because it wasn't profitable, and no one was interested in doing business in that neighborhood. Everyone had to leave their community to get food. When our store opened, that was the first time people could stay in their community and get what they needed."

Springs developed a passion for the Vine City community and strongly believed its residents deserved the same retail experience as the rest of Atlanta, so he began building business acumen and community relationships.
Eventually, Chick-fil-A executives made plans to open a restaurant in Vine City, and, because he was embedded within the Vine City community, they approached him for advice on how to build community confidence. As conversations between the two parties continued, Chick-fil-A got a lot more than advice; it got a new franchised restaurant Operator.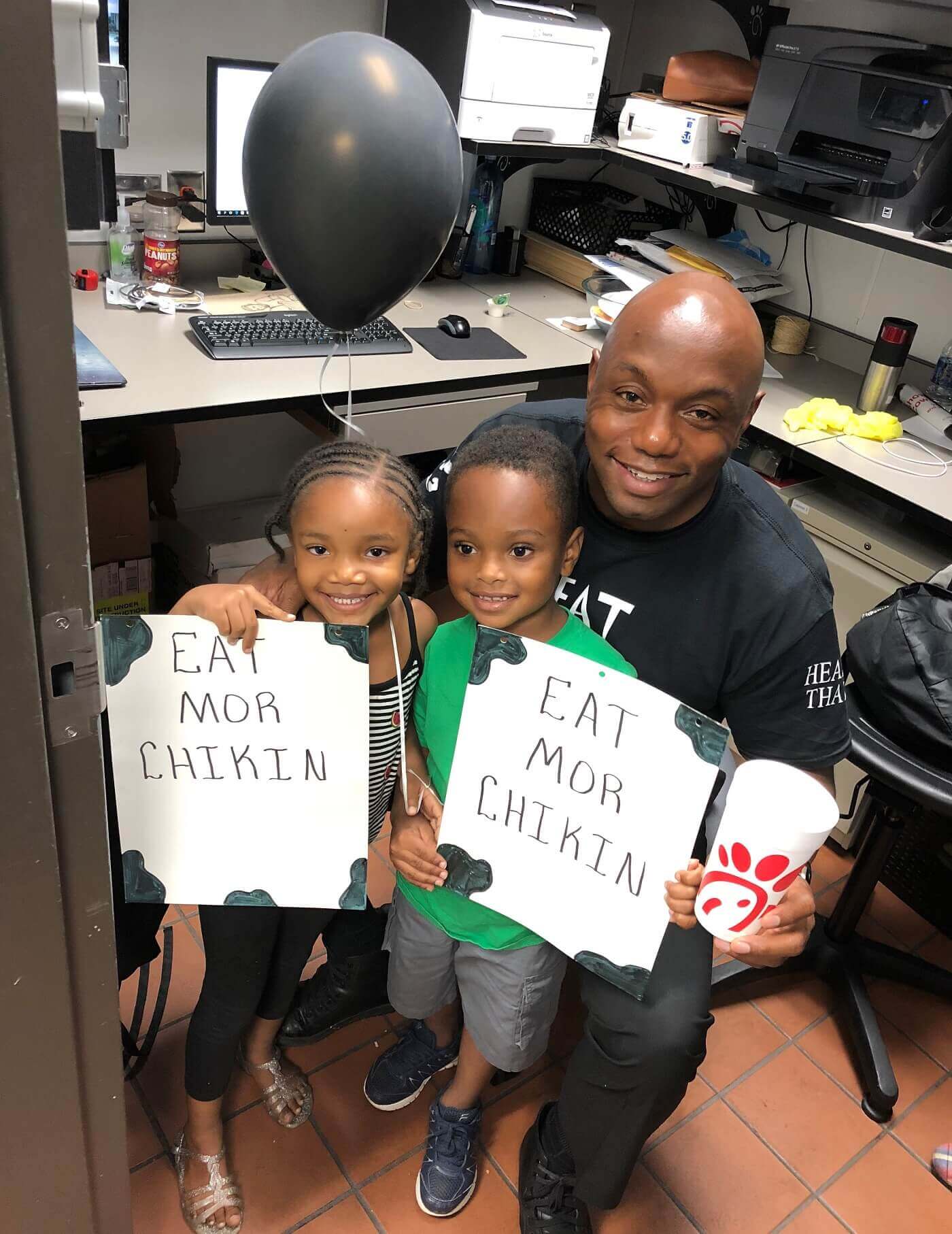 Weaving past with present
Since becoming a Chick-fil-A Operator, Springs has been able to apply some of his military experience when leading his team.

In the army, they use terms like H-1 or H-2, which is the number of hours you have before completing an objective. He has applied this same tactic to things like catering orders.
"I will explain that for a catering order to get to the customer by 3 p.m., the Team Member needs to be in their car by 2:30 p.m. driving to their location and have the order delivered and be driving away by 3 p.m.," says Springs. "It's about seeing into the future and doing something about it now."

While his experience in the military has helped with operational components, logistics and execution in the restaurant, Springs has a slightly different approach to coaching his Team Members.

"The idea of 'mission first, people always' was vital to serving in the army, but the way I lead my restaurant is 'people first, mission always'," he says.

In fact, working with Team Members has become one of the most rewarding aspects of his job. He takes great pride in being able to expose people to opportunities within the restaurant and educate them on how their career can grow.
"So many people come to work at a Chick-fil-A restaurant with a hope of being able to pursue new opportunities," says Springs. "That faith being rewarded is one of the most amazing things to witness as an Operator. You know the saying 'If only I knew then what I know now?' Well, I can use what I know now to help and guide them. We can alter their course. This validates my path because I know I have something to offer Team Members that is of value."