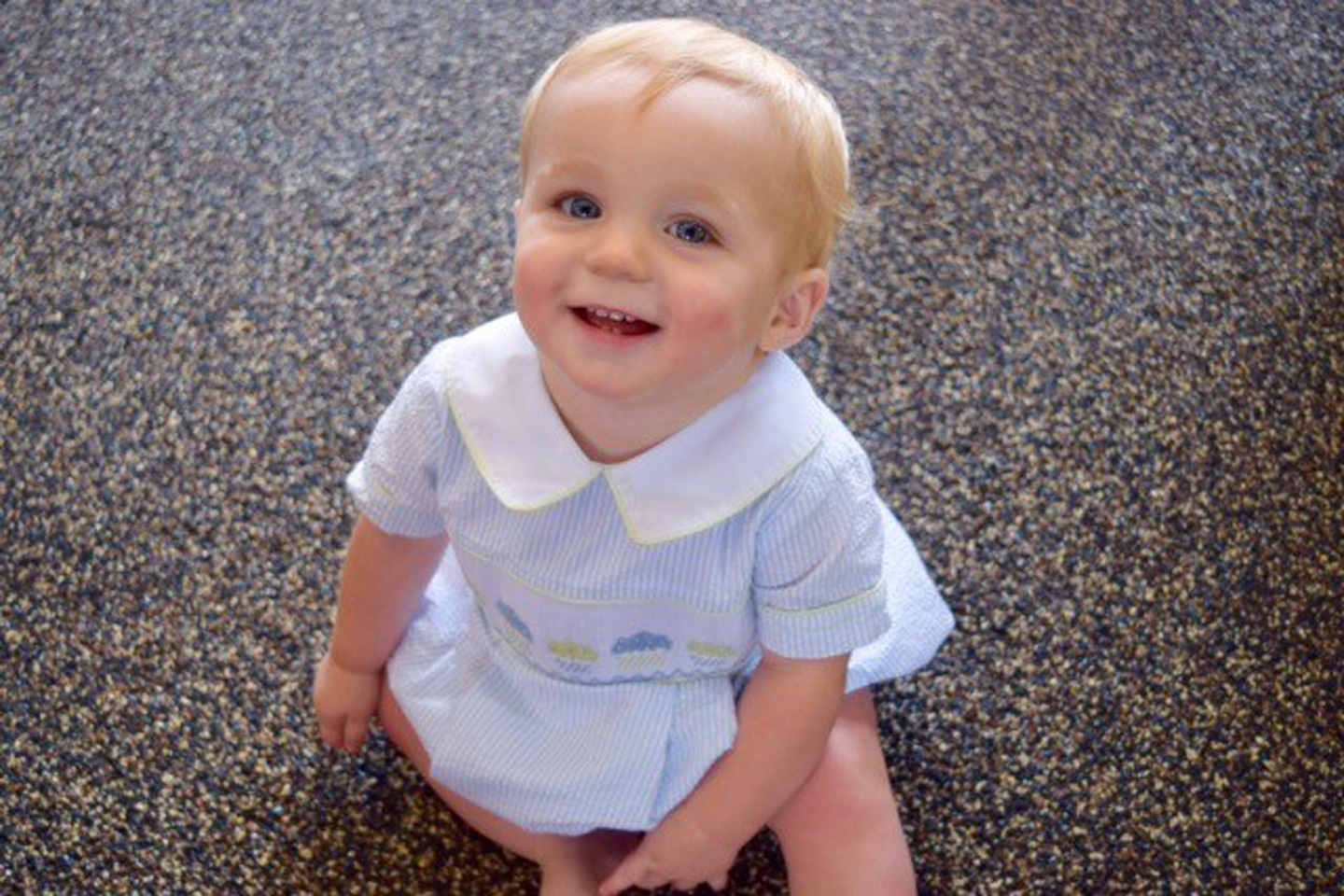 How one Chick-fil-A restaurant lightens the load for new parents
First comes baby, then comes exhaustion. That's right, bringing home a newborn is one of the most special times in any parent's life. It's also likely be the time when you forget where your phone is… when it's in your hand.
So let's be honest: Sleepless nights don't leave much time for making meals.
That's why the Chick-fil-A location at Holcombe & Buffalo Speedway in Houston is taking care of the first meal at home for families with new babies. Franchise Operator Juli Salvagio and her team have provided meals to more than 100 families after they leave the hospital through the restaurant's unique "New Moms" program – taking one thing off parents' plates by putting food on their tables.
"It's something we do that's near and dear to our hearts," says Salvagio. "We hope that by providing a fresh, hot meal the whole family can enjoy on their first day at home, they'll be able to experience a much-needed sense of normalcy during what's typically a chaotic time."
Here's how it works: After liking the Holcombe & Buffalo Speedway Chick-fil-A Facebook page, expecting families within a 3-mile radius of the restaurant can sign up to receive a free meal when their baby arrives. Once notified, the restaurant team prepares a 30-count nugget tray, two fruit cups and waffles fries, a six-count Chocolate Chunk Cookie pack and Chick-fil-A baby blanket for pick-up. (Note for moms and dads: This program is not currently available at every location.)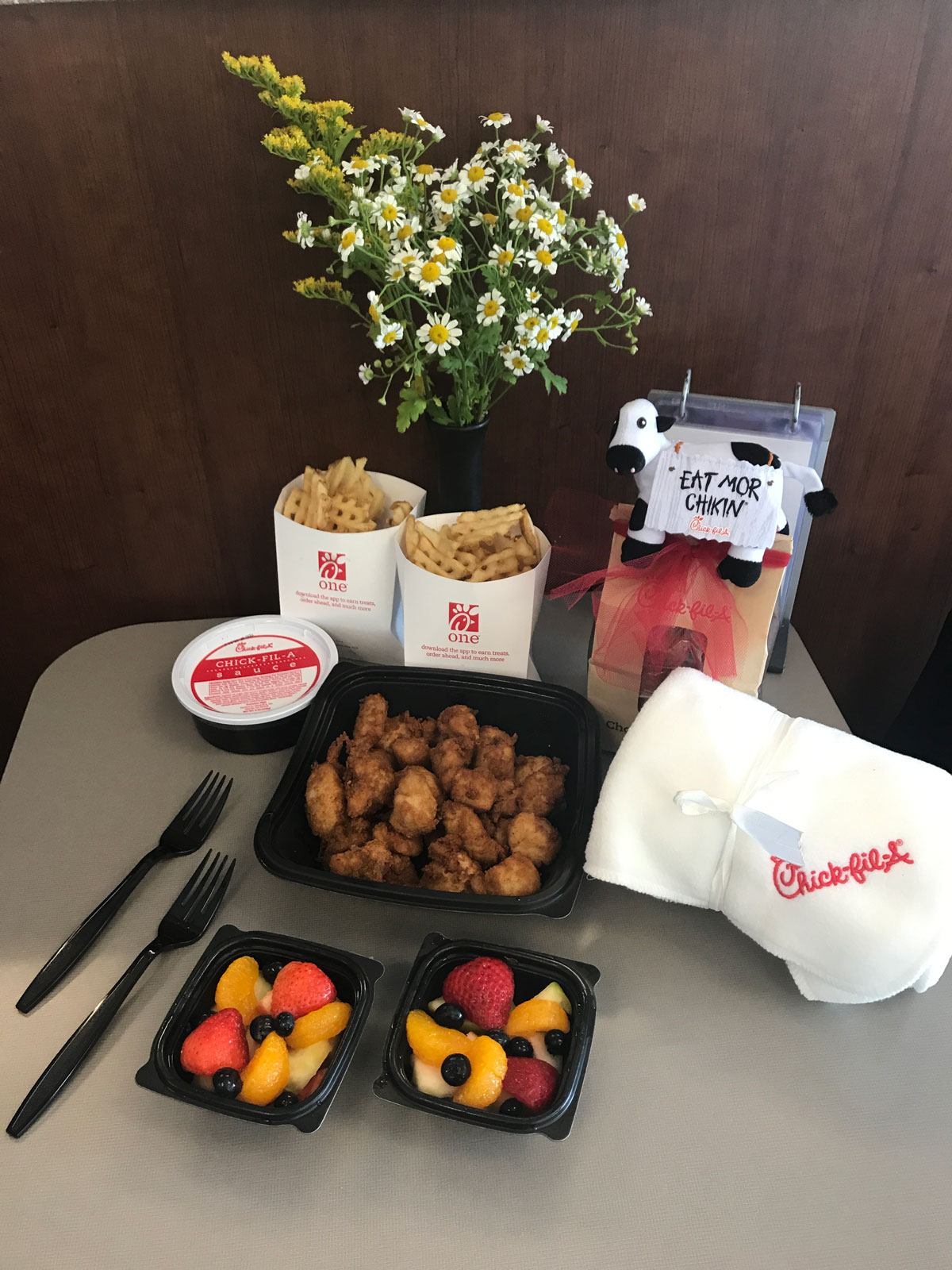 "It was so much food – enough for lunch and dinner, and dinner again," says Brandy Dorrell, who received the New Mom meal last September after having her baby boy, Bruce.
"Having a newborn is pretty stressful and you're always exhausted," Dorrell added. "It was nice to not think about what we were going to have for dinner. It was just a kind gesture that was really appreciated."
Salvagio – a mom of three kids – has been finding ways to support new moms for almost 10 years, handing out mini stuffed Chick-fil-A "Eat Mor Chikin" cows and baby blankets whenever she learned a family in the restaurant had welcomed a new addition. New parents frequently come in after leaving the hospital as her restaurant is just down the street from a medical center.
"There is nothing more important to us than supporting our community," says Salvagio. "To us, providing a meal to these families is something simple we can do to make their lives easier when it matters most."
The New Mom meals have even led to some of Chick-fil-A's littlest fans.
"My son is 14 months old now," says Dorrell. "He loves Chick-fil-A too – the nuggets are his favorite!"