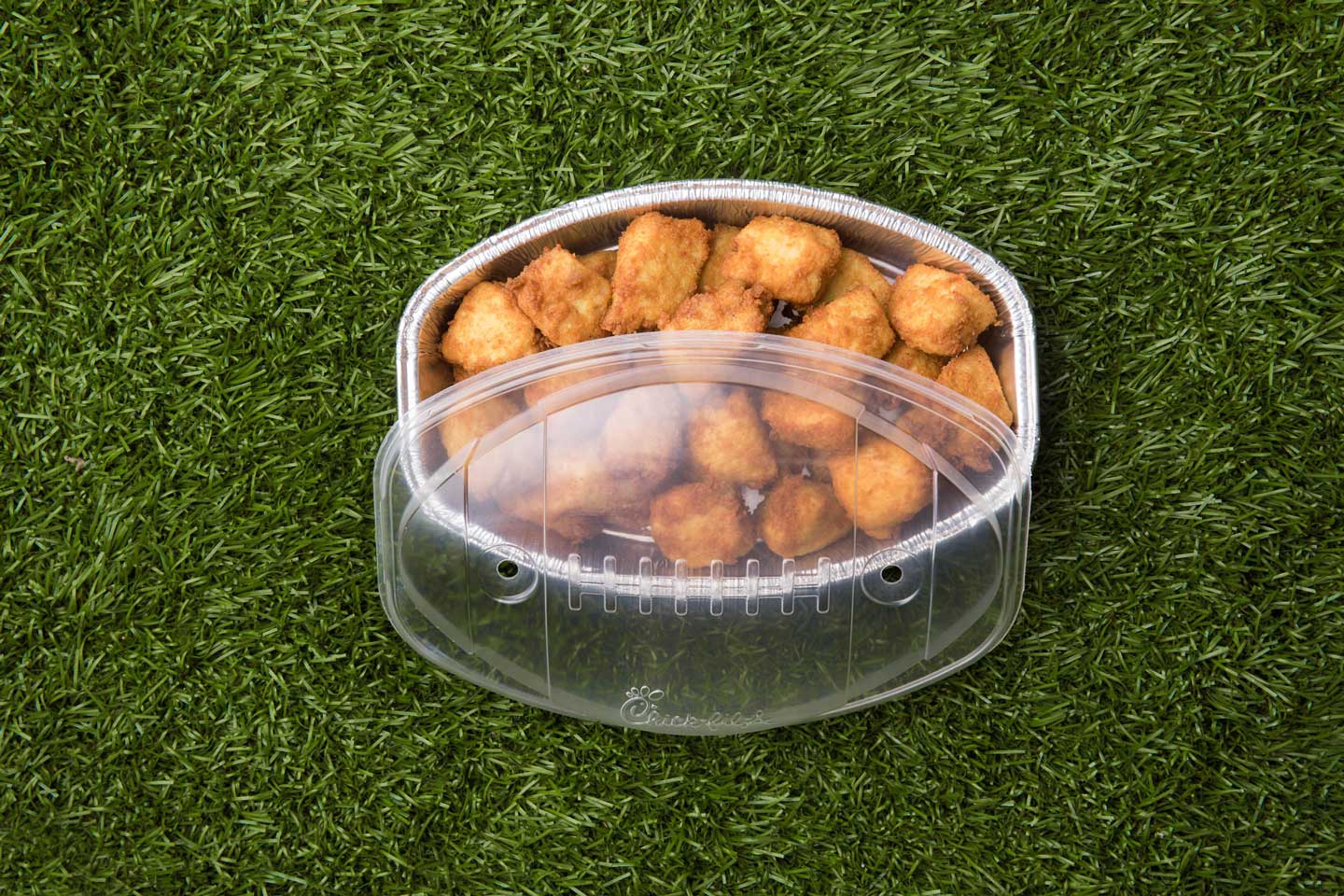 We've got something special for our football fans nationwide
What's the best dish you've ever brought to a tailgate? Spicy wings? An old family recipe for potato salad? If you're not much of a chef, the answer to this question might just be, "Myself!"

To kick off the start of this year's tailgating season, we are combining two of our favorite things to create the ultimate tailgating dish: Football and Chicken.

Fans may now pick up 30-count Chick-fil-A® Nuggets in a football-shaped container. Yes, you read that correctly: we are filling a football-shaped container with 30 Chicken Nuggets. If you've got an early kickoff time, you can order the football to be filled with 10-count Chick-n-Minis™.
And, yes, you will win the tailgate if you bring this as your dish.
The football snacks are available while supplies last. Make sure to call your local Chick-fil-A ahead of time to check availability and place your order.

And remember: No matter if your team wins or loses, you're still the person who showed up with a football-shaped container of Chick-fil-A® Nuggets or Chick-n-Minis™. Happy tailgating, everyone!