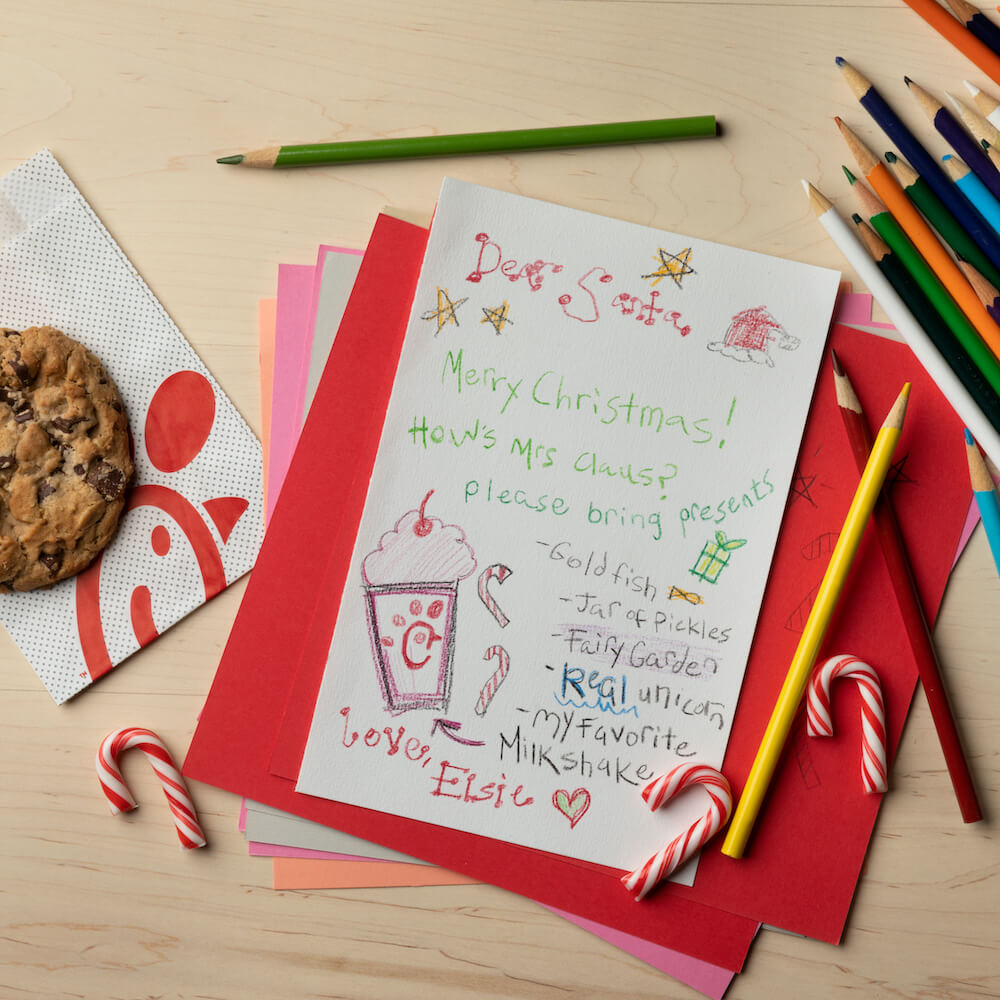 Check out Chick-fil-A's holiday hours
Craving chicken for Christmas? Be sure to order a reheatable Chick-fil-A Catering tray ahead of Saturday, December 25. Chick-fil-A restaurants will be closed on Christmas Day so our restaurant teams can spend time with family and friends. We will also be closed on Sunday, December 26 – as we are every Sunday — but look forward to serving you when we reopen on Monday, December 27.
Operating hours vary by restaurant. To find your closest restaurant, click "Find a restaurant" at the top of your screen and enter your address, city and state, or zip code.
PS: If you're looking for a last-minute holiday dessert, try our easy-to-make Peppermint Milkshake Pie recipe. (Just don't forget to buy the shake before December 25.) And, as you celebrate the holiday season, visit EvergreenHills.com to watch our new short film and for the opportunity to send someone a sweet surprise.