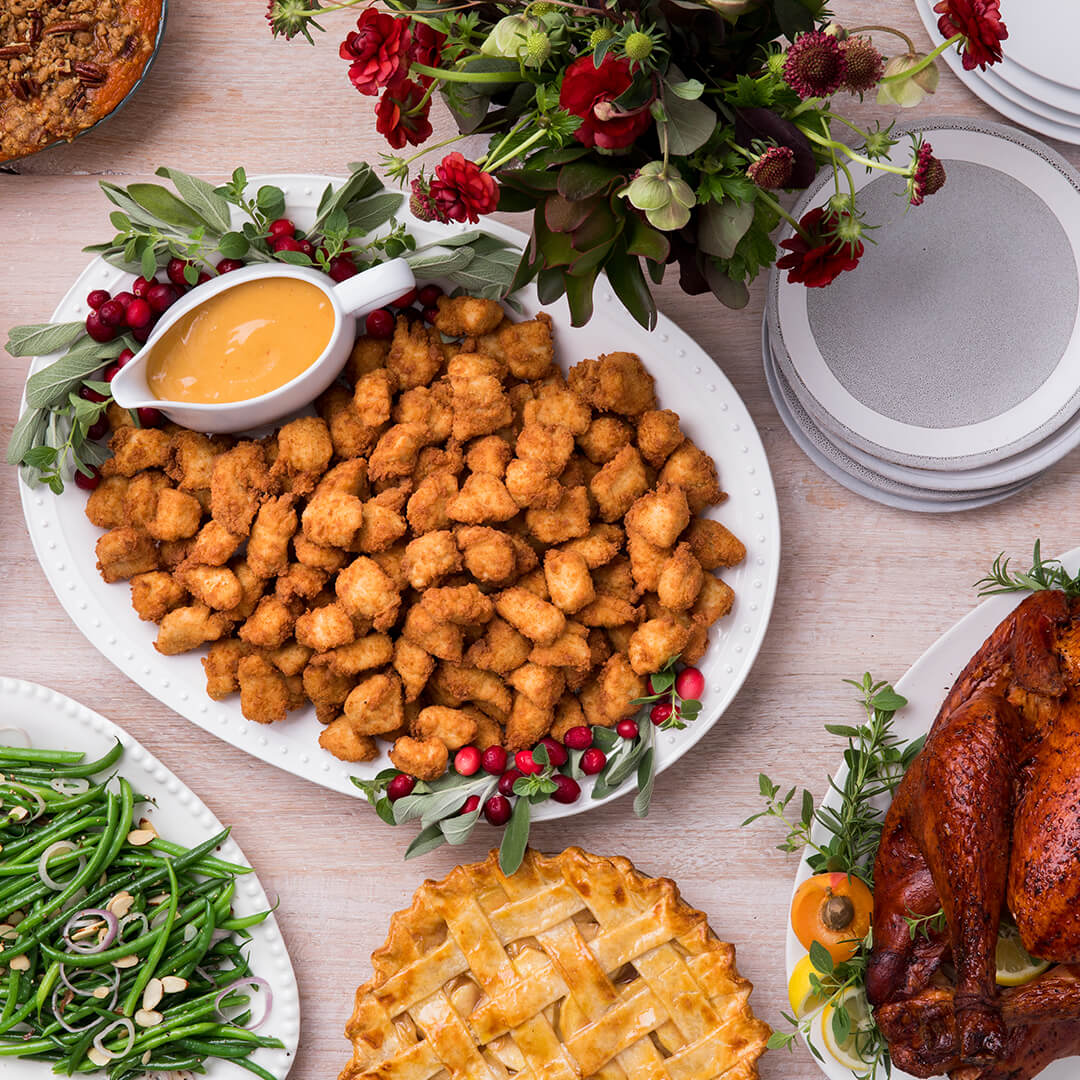 Tis the season to reflect and show gratitude and we're thankful for you.
Happy Thanksgiving!

If you've found this page, you're probably wondering if we are open on Thanksgiving Day.

We are not.

We're taking time this day to reflect on what we're grateful for – our family, friends, Team Members and guests – and to enjoy our second favorite bird.

Even though we are closed during the holiday, you can visit our catering page for menu items to serve as part of your celebration.

Our top recommendations? Order a reheatable Chick-fil-A Nugget tray as an appetizer, grab a tray of our new decadent Chocolate Fudge Brownies or a six-pack of delicious Chocolate Chunk Cookies as an alternative to pie. Chick-fil-A restaurants even offer Freshly-Brewed Iced Tea by the gallon.

Operating hours vary by restaurant. To find your closest restaurant, click "Find a restaurant" at the top of your screen and enter your address, city and state, or zip code.

As you begin to celebrate the holiday season, be sure to visit EvergreenHills.com to watch our new short film and for the opportunity to send someone a sweet surprise.