"As a company, business and family, it's very important that we all form connections and teach our Team Members how to connect with guests."
Joshua Robertson started working for his local Chick-fil-A® restaurant in Dallas-Fort Worth, Texas, taking orders from guests and greeting each one with a smile.

It didn't take long for him to stand out. In a matter of months, he was quickly promoted from Team Member to Team Trainer to Team Leader.

Known throughout his restaurant as a people person, Joshua is always eager to brighten someone's day and make sure those around him feel welcomed and valued.

Now, in his role as a Team Leader, Joshua oversees operations in both the "front-of-house" (home of the front counter and dining room) and "back-of-house" (where the kitchen is located), helping to ensure the entire restaurant runs smoothly. One of his favorite responsibilities is also training the Team Trainers — making sure those who onboard Team Members are up to speed and creating a positive work environment for new hires.

"A skillset that I learned as a Team Member that I've continued to use in my leadership role is forming relationships with people," he said. "Really getting to know my fellow Team Members is so important, especially when they're new. At the end of the day, if you form a good connection with your employees, it helps with performance and helps build respect and trust."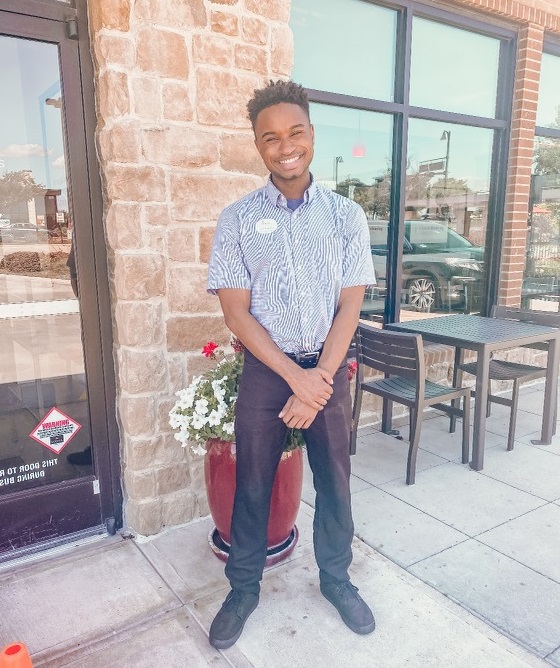 Whenever he is called on to lead in the restaurant, Joshua is ready to step up to the plate and solve the problem at hand, whether it be tied to training or operations. No matter what issue he faces, he focuses on clear communication and relationship-building.

"As a company, business and family, it's very important that we all form connections and teach our Team Members how to connect with guests," he added. "Showing care is what we do best."

Want to grow your career with Chick-fil-A? Many Chick-fil-A restaurants are hiring! Learn more about job openings at a locally owned restaurant near you.