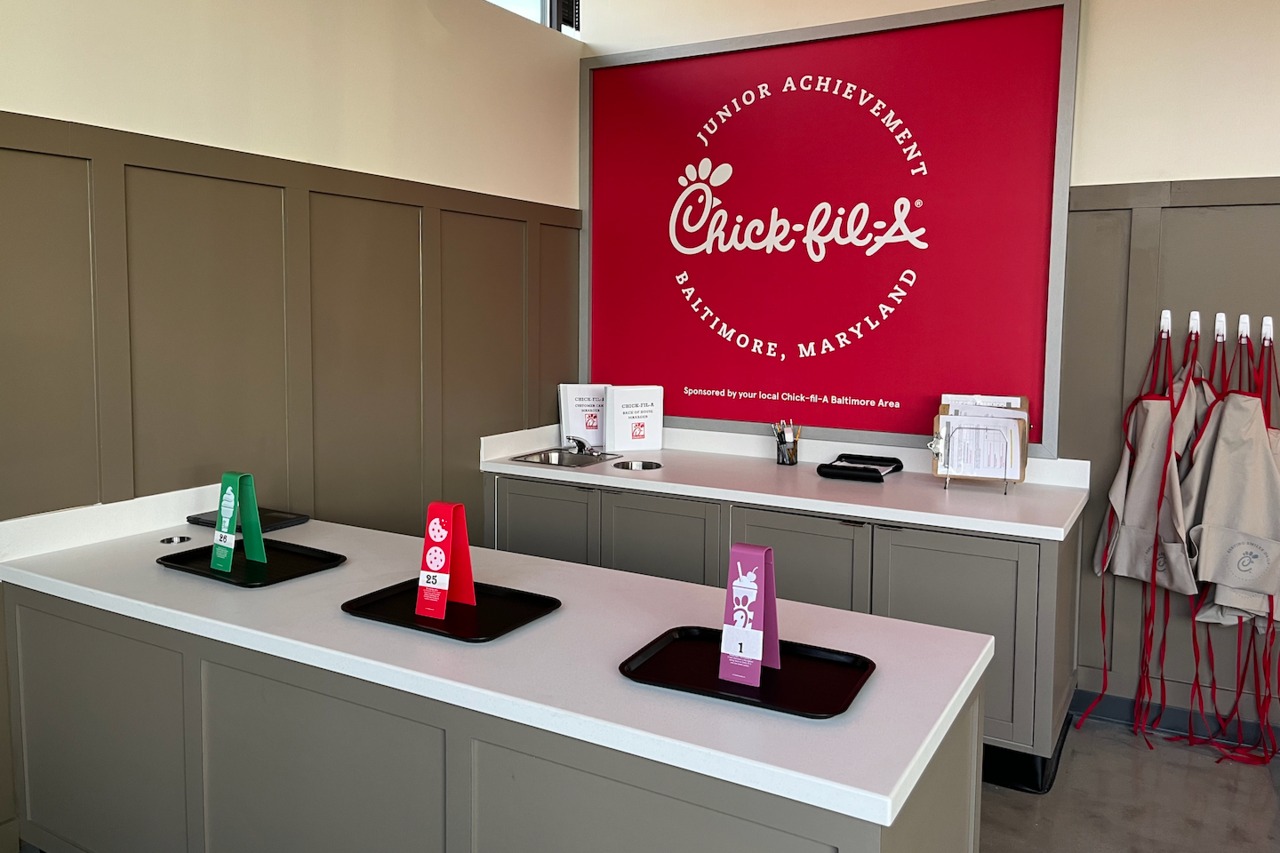 Nonprofit brings together local businesses to teach financial literacy skills to youth in the community
Baltimore business leaders, teachers and school administrators waited eagerly for more than six years to see their collective dream take shape. On Oct. 12, 2022, all the hard work paid off as the Junior Achievement® Youth Workforce and Innovation Center held its official opening ceremony overlooking the Baltimore business district. Not long after, the first students walked through the doors on Oct. 25.

The new facility is a result of the success of their smaller JA BizTown® facility in Owings Mill, Md. The new Junior Achievement® Youth Workforce and Innovation Center will expand the nonprofit's experiential work readiness and financial literacy programming from elementary grades to middle and high schoolers. Junior Achievement is supported by both in-person and virtual volunteers that serve as mentors and make a difference in the youth in the community. Chick-fil-A, Inc., along with 45 regional Operators, are all involved, alongside other major local and national corporate contributors.

Expanding the impact

Junior Achievement has a strategic partnership with Baltimore City Schools, which sends about 7,000 elementary students through the program each year. Now, the expanded center can accommodate up to 30,000 students of various ages, providing opportunities for other area schools to get involved. Junior Achievement also plans to begin a high school component in 2023.

"We're just a few miles from downtown Baltimore, so you can see the skyline," said Paul Kappel Jr., president and CEO of Junior Achievement of Central Maryland. "We're thrilled to encompass students from so many schools in the area in a place that hopefully inspires their growth," he added.

The new, 30,000-square-foot Junior Achievement® Youth Workforce and Innovation Center contains two teaching components, JA BizTown and JA Finance Park®. JA BizTown helps fifth-grade students learn about the connectivity of commerce as they take on various business roles in a miniature town setting. JA Finance Park is designed for middle school students, helping them understand how to build financial capability. As part of the program, students are each assigned a real-life scenario and have to make buying decisions based on a fictitious persona.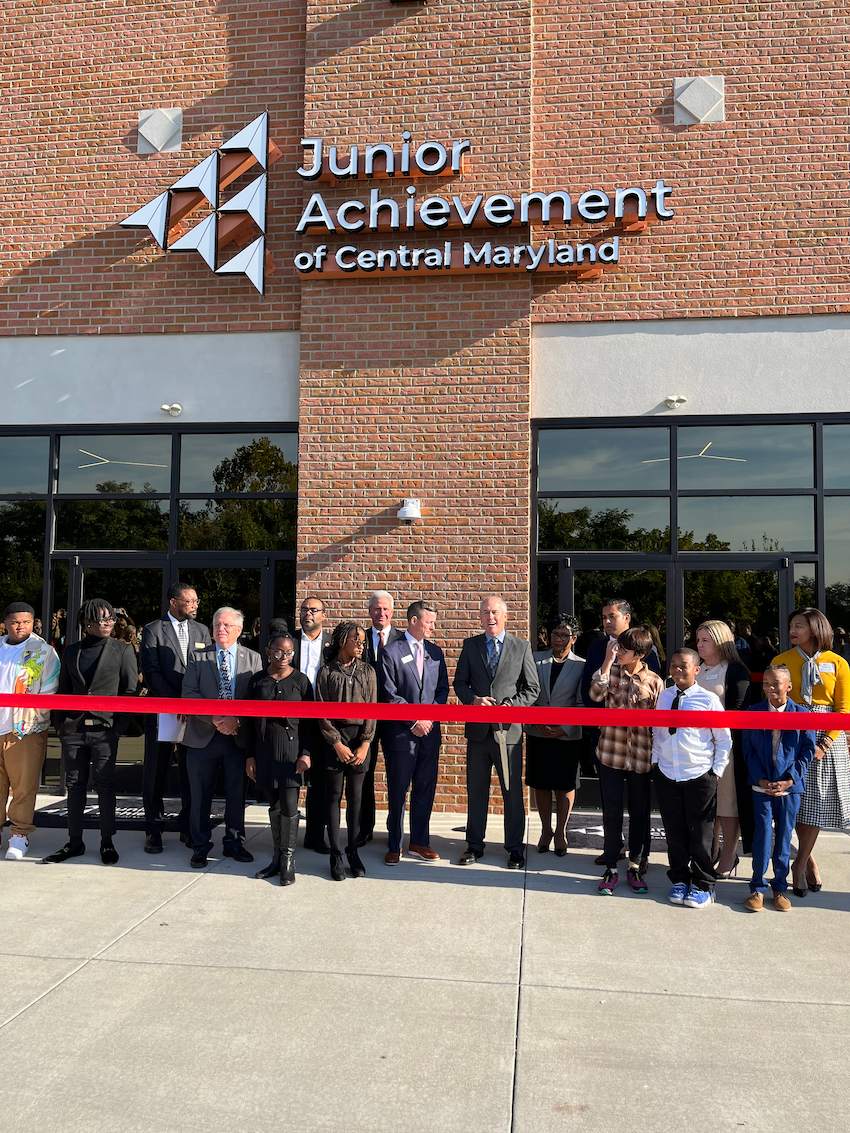 A shared vision

Chick-fil-A, Inc. first engaged with Junior Achievement to support a similar Atlanta Discovery Center in 2013. Seth Poor, Operator of Chick-fil-A Station Park in Salt Lake City, first brought the opportunity to Chick-fil-A, Inc. while he was operating a restaurant in south Florida. Efforts have expanded nationwide and looking ahead to early 2023, more than 270 Operators will be involved with 18 capstone locations across the country.

The Chick-fil-A, Inc. corporate social responsibility team and Chick-fil-A® Operators in regional markets partner together to bring to life miniature Chick-fil-A restaurants in JA BizTown facilities as well as event catering throughout the year. In these simulated restaurant environments, students have the opportunity to experience being a Chick-fil-A Operator, Team Member and Marketing Director. In 2021, Chick-fil-A helped empower close to 125,000 students by teaching them the life skills they need to succeed through the partnership with Junior Achievement.

"Our involvement with Junior Achievement aligns with the values of the Chick-fil-A brand," said Michael Edmonds, Operator of Chick-fil-A Annapolis. "We hire a vast number of young people in our restaurants and work every day to mentor them towards success. That's what Junior Achievement is about, too — helping prepare today's students to grow up to be better citizens."
Understanding the impact

When Paul, who started his career with Junior Achievement 25 years ago, reflects on this new facility, he thinks back to the impactful experiences he has had through the program in Washington, D.C. and Philadelphia.

"I remember a young man telling me that JA BizTown made him want to go to school. That's a heartwarming achievement when you consider truancy rates in major urban cities," Paul said. "Our goal is to continue to inspire life-long learning for young people."