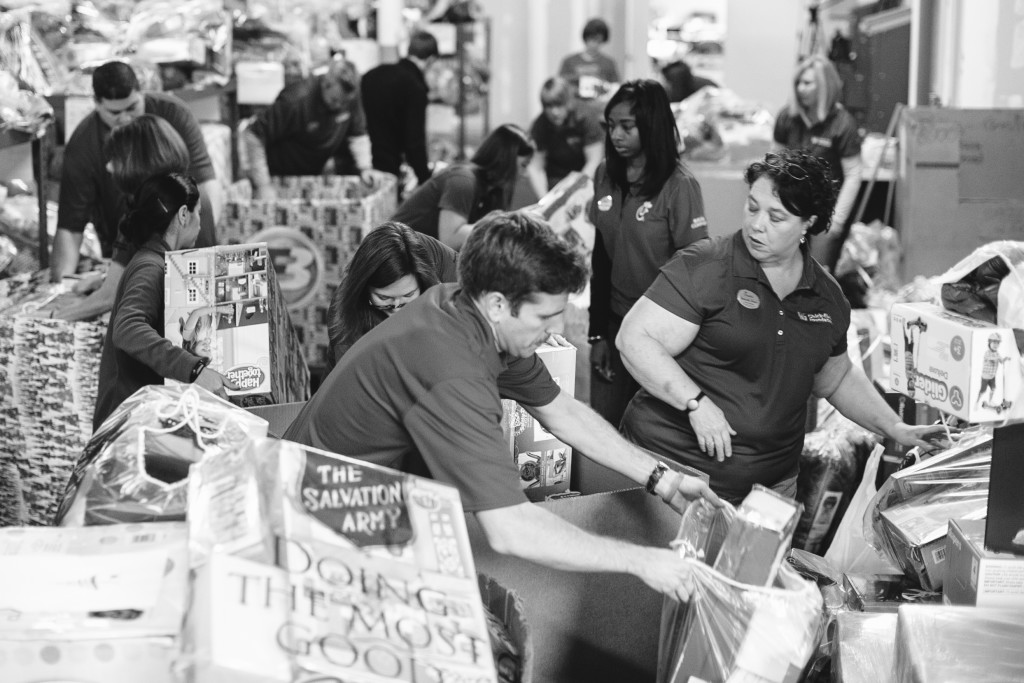 Picture this: Kasim Reed, the Mayor of Atlanta, walks into a room and is immediately greeted by a sixth grader who claims that she too, is mayor—the Mayor of BizTown. Filled with confidence and poise, the girl introduces Reed to her city and is ready to discuss town business.
This middle school student is one of 32,000 Atlanta school kids who participate in the Junior Achievement Chick-fil-A Foundation Discovery Center, an experiential learning program that teaches kids entrepreneurship and financial literacy skills in a facility constructed to look like a miniature city. While this is just one child in one city, the goal is that before long, hundreds of thousands of kids just like her will have access to similar life skills programs throughout the country.
"While this is just one child in one city, the goal is that before long, hundreds of thousands of kids just like her will have access to similar life skills programs throughout the country."
The partnership with Junior Achievement is one way the Chick-fil-A Foundation is working to empower the next generation of what it likes to call "leaderpreneurs"—emerging young leaders with an entrepreneurial spirit.
From collecting children's books at Chick-fil-A restaurant openings for local community organizations, to bringing educational summer camps to college campuses for financially-disadvantaged kids, the Foundation is on a mission to help children realize their full potential.
Rodney Bullard, Executive Director of the Foundation and Vice President of Community Affairs at Chick-fil-A, has a passion for service that's driving the organization to invest in the lives of students in local communities across the country.
Sitting down with Bullard, he answered some of our top questions.
How did the Chick-fil-A Foundation get its start?
The Foundation was created in 2011, the year Chick-fil-A Founder Truett Cathy turned 90 years old. At the time it was founded as the S. Truett Cathy Foundation and it was intended to carry forward Cathy's legacy; he was widely known for the big and small ways that he impacted people's lives—especially children. So, we began by focusing on needs in our own backyard, the city of Atlanta. We feel a responsibility to be a good neighbor. That led us to do things like establish partnerships with Atlanta Public Schools and Junior Achievement and create local volunteer opportunities for our employees.
A lot has happened since then. What is the Foundation up to these days?
We're still focused on serving our hometown and, because Chick-fil-A restaurants are in nearly every state, we're equally focused on expanding our work to serve local communities all over the country.
For example, we recently introduced the True Inspiration Awards. We awarded a total of $1 million to 25 organizations around the country doing remarkable work in education, leadership development and youth entrepreneurship. One of my favorite True Inspiration Award recipients is the Keith Boyd Foundation. Keith is a 10-year-old living with cerebral palsy and the only parts of his body he can move are his eyelids. Despite that, he had a vision and a business idea to bottle, market and sell lemonade to benefit his special needs school. Keith Boyd's Lemonade Stand has been amazingly successful, raising more than $100,000 so far. He is proof that leadership can come in any package and at any age.
Another project that I'm excited about is our partnership with Chick-fil-A Leader Academy. It's a seven-month high school program that offers a series of leadership courses and generosity projects, ultimately concluding with the students designing and executing a pay-it-forward community project. The students can apply for a microgrant from the Chick-fil-A Foundation to scale their project to reach more people. The local impact these students make is incredible. For example, earlier this school year, 5,000 students packed lunches for more than a million disadvantaged kids.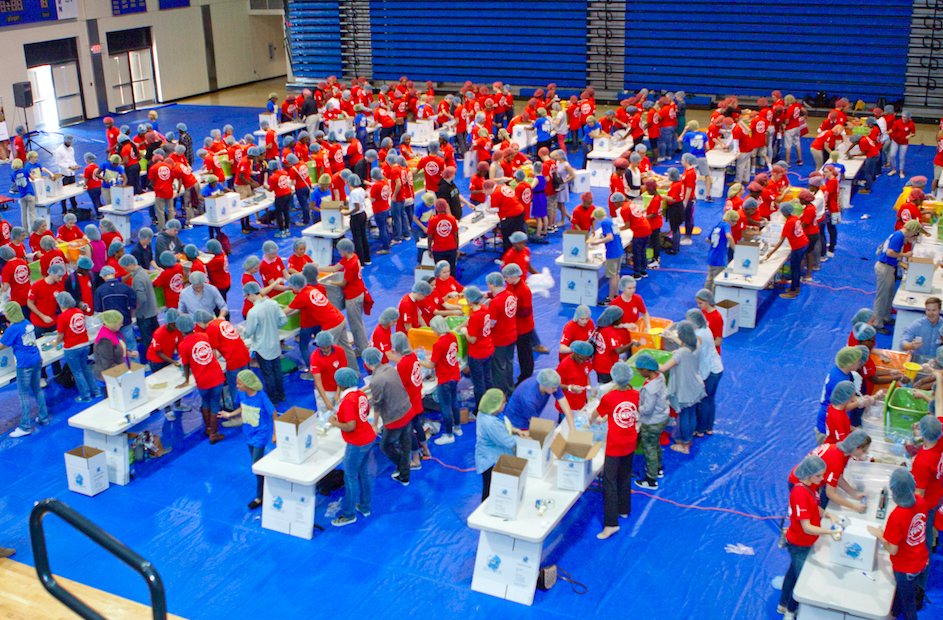 Chick-fil-A Leader Academy Meal Packing
You were previously an Assistant U.S. Attorney, a White-House Fellow and an officer in the U.S. Air Force. How do these positions play a role in what you do at Chick-fil-A today?
All of my previous roles have been about service—that is the common thread. At its core, what I'm doing with the Chick-fil-A Foundation is just that. Service is the essence of leadership—seeing a need, then taking the initiative to meet it.
What inspires you in your work with the Foundation?
I've had mentors, as a young child and as an adult, who have really given their time, energy and counsel to me. I am grateful every day for those mentors; they have shaped me for the better. I want to pass that kindness along to others.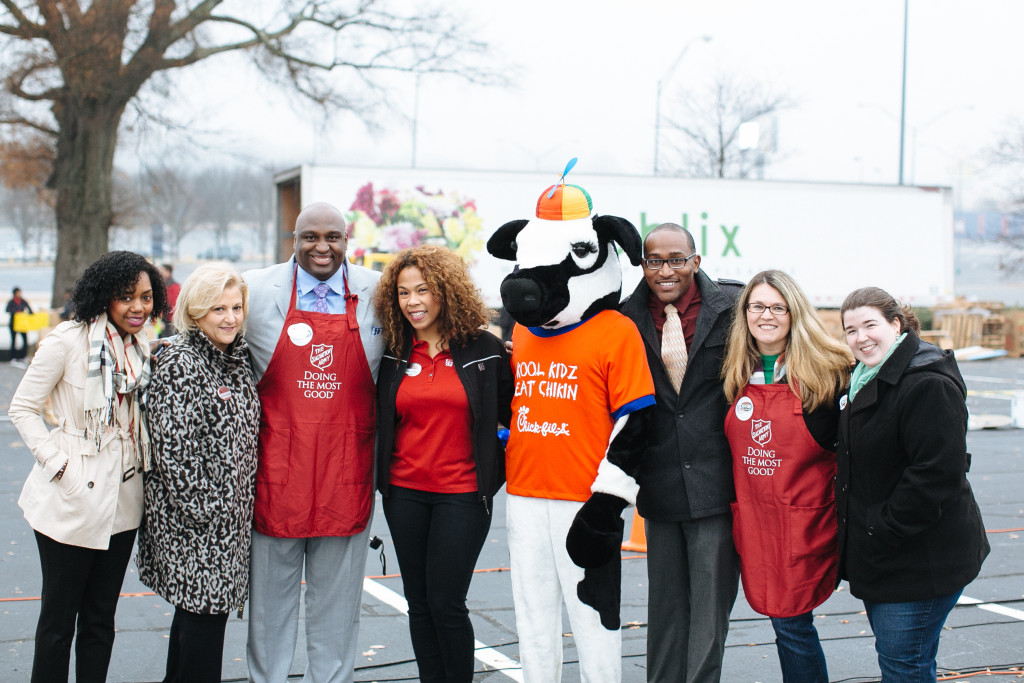 Chick-fil-A Foundation at The Salvation Army
Learn more about the Chick-fil-A Foundation and its initiatives
here
.