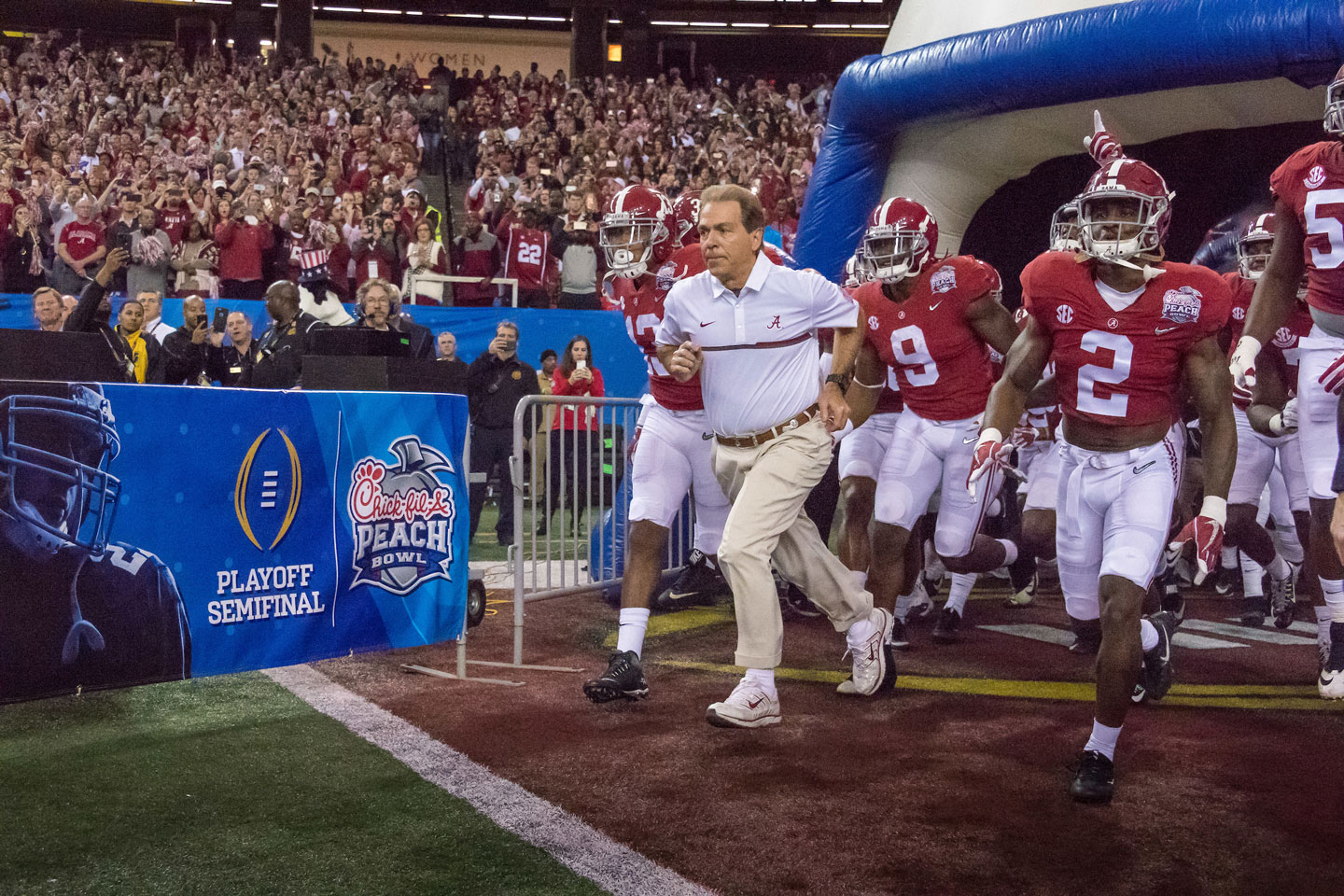 Nick Saban makes surprise appearance at Alabama Chick-fil-A
Nick Saban: Legendary football coach. Five-time winner of the College Football National Title. Fan of the Chick-fil-A
Cobb Salad
.
Earlier this week, the drive-thru team at the Chick-fil-A location in Northport, Ala., had a big surprise when the University of Alabama coach rolled up to get two Cobb Salads. As SB Nation pointed out, Saban's order only deviates slightly from
his much discussed and extremely consistent daily diet of Little Debbie Oatmeal Cream Pies and a turkey salad
.
The Northport Chick-fil-A franchise Operator Ashley Gill says the Saban-sighting was a special treat because the famed football coach isn't often seen around town.
But Gill points out this wasn't the first time he's enjoyed Chick-fil-A: On several occasions, her restaurant has delivered Chick-fil-A to his plane. (New life goal: Have Chick-fil-A delivered to your private plane.)
We're glad to see you at the drive-thru, Coach Saban. And we'll see you again in Atlanta on Sept. 2 when Alabama plays Florida State at the
Chick-fil-A Kickoff Game
. We'll have plenty of Cobb Salad for you.