The Chick-fil-A Cows get to work in New York's Financial District
New York City has it all: theatre, museums, shopping – and in early 2018 four Chick-fil-As.
Just two years ago, Chick-fil-A opened its first restaurant in NYC, and now the "Eat Mor Chikin" Cows are putting on their suspenders, polishing their hooves and heading downtown as Chick-fil-A prepares to open its largest restaurant ever in Lower Manhattan.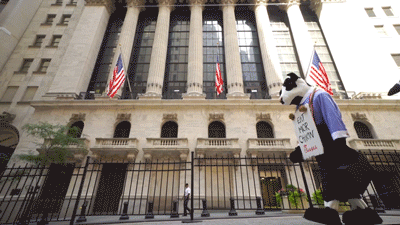 C.O.W.S. – Cows of Wall Street
"Dress for the job you want, not the one you have." We all know the saying, but these bovines have taken it to heart. Recently spotted trotting past the New York Stock Exchange, the Cows look forward to joining the ranks of the many successful business men and women in the Financial District.
From the Stockyard to the Stock Market
The Cows stopped on their stroll along Wall Street to crack open the namesake paper and check the stocks. They quickly discovered that these stocks are a bit different than the ones they're used to... news from the pasture not included.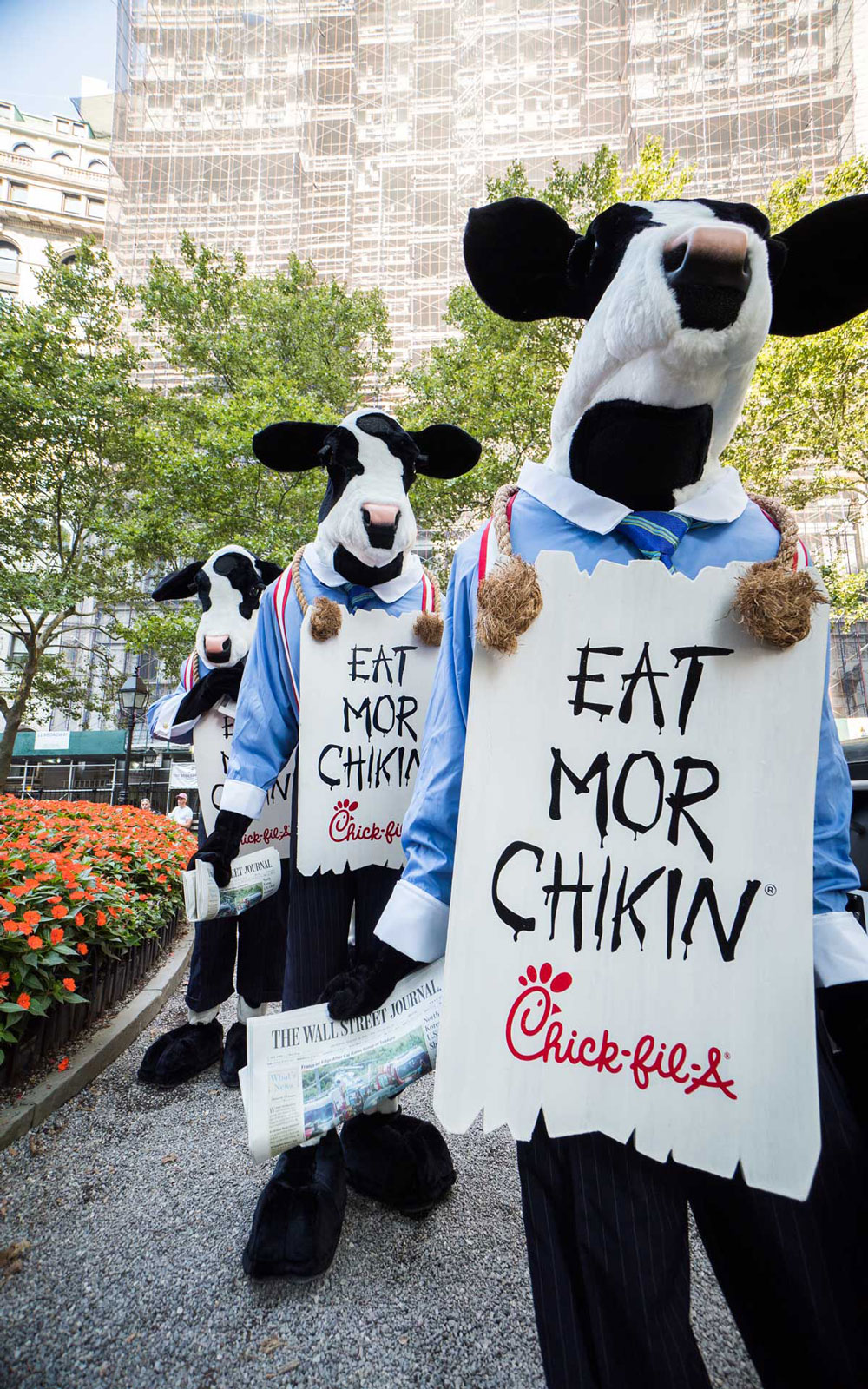 Bowling Green, past and future home of cattle
An area that once served as a cattle market, Bowling Green remains the oldest public park in New York City and a popular respite for nearby workers. The Cows enjoyed the park scenery while reminding commuters how important it is to "Eat Mor Chikin" – even for breakfast.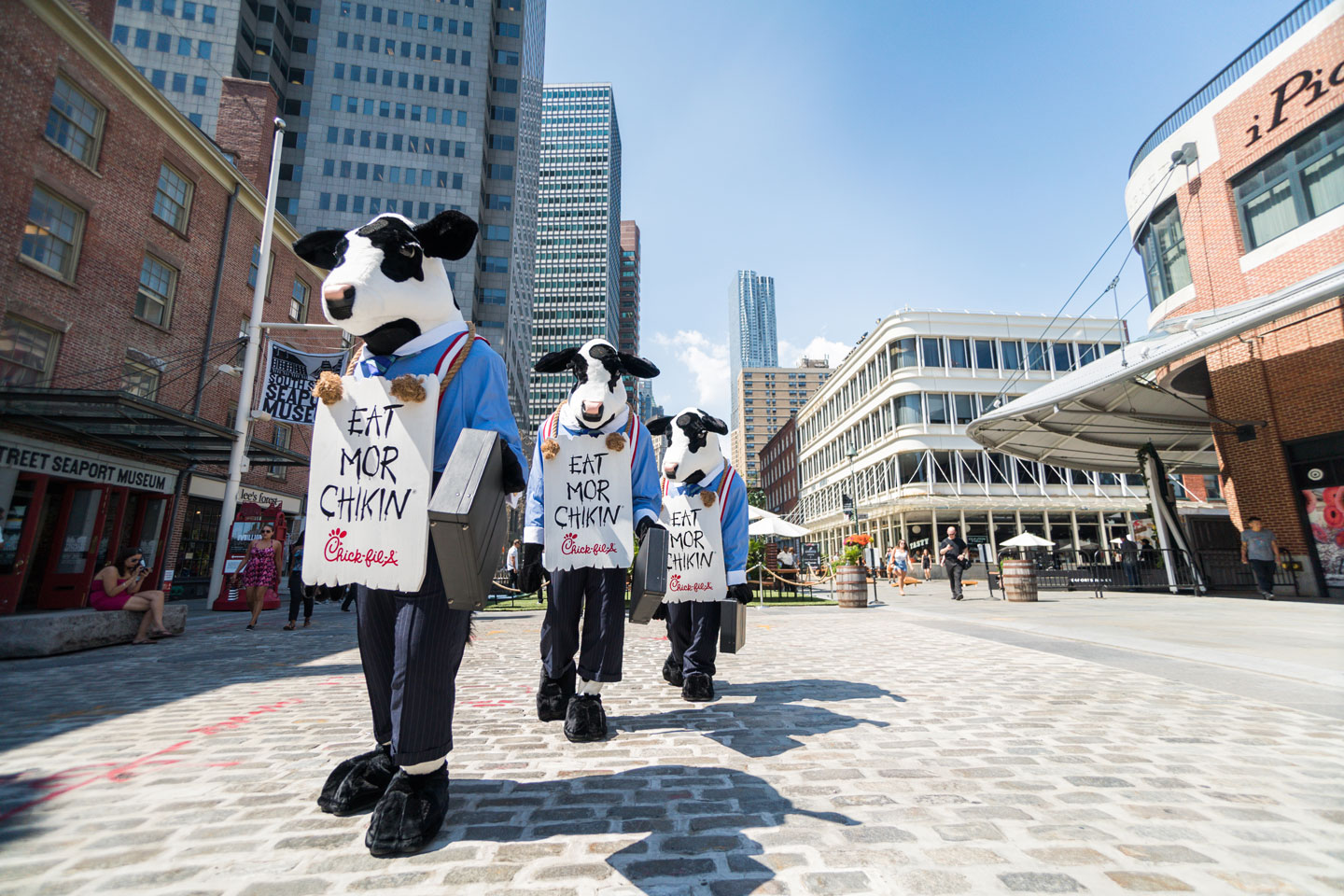 A lunchtime stroll through South Street Seaport
Home to Manhattan's first settlers, NYC's newest settlers needed to experience South Street Seaport, too. An area that opened its first pier in 1625 is now one of Lower Manhattan's most vibrant and historical districts, filled with visitors (and now livestock) from around the world.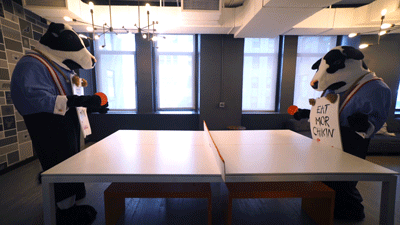 Making time for work and play
Table tennis isn't just for humans! After a day filled with meetings and conference calls, the Cows jumped the fence to the break room for a friendly ping-pong competition. And we must admit, their hoof-eye coordination may be worse than their spelling.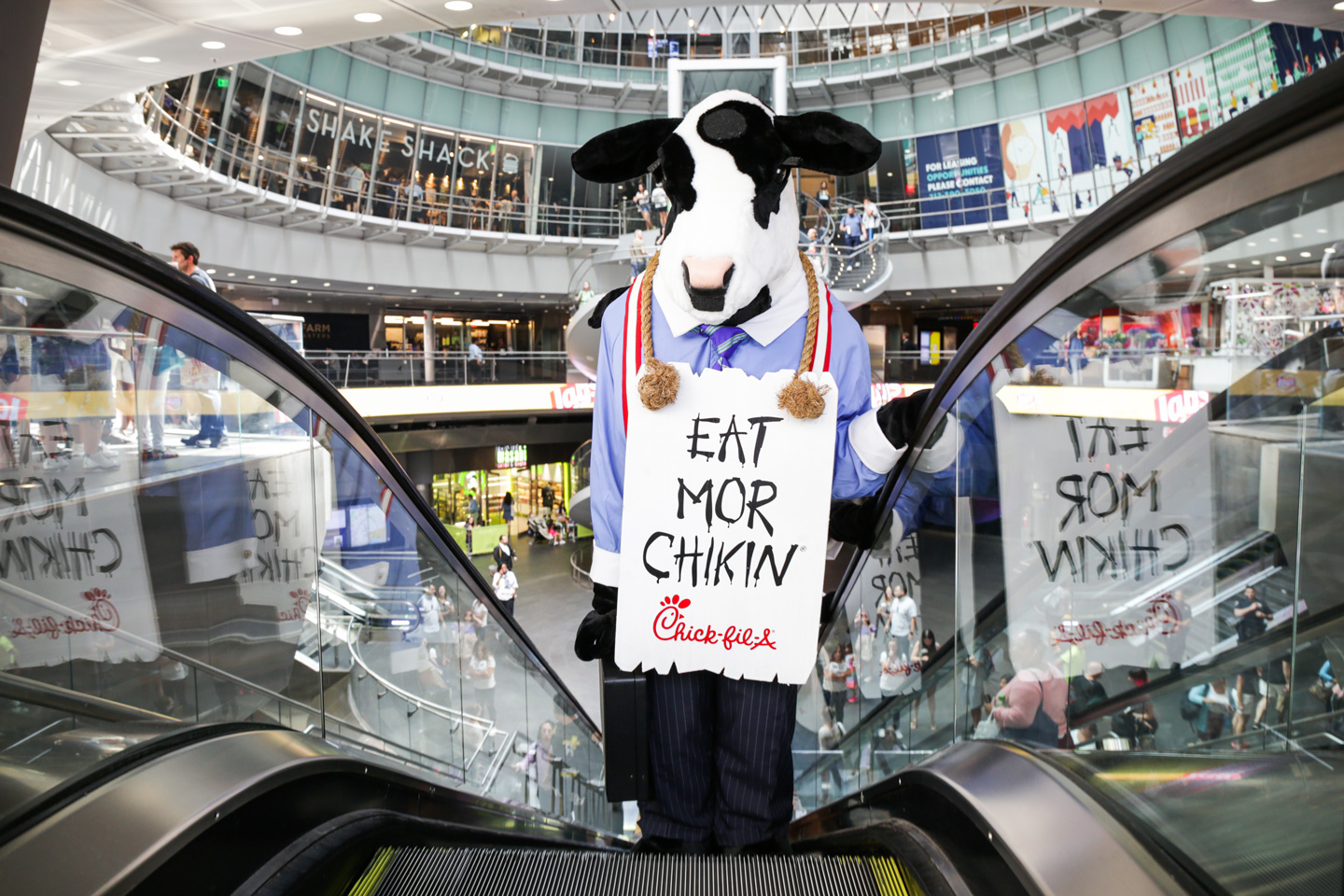 Heading home to Fulton Street
The work continues as these bovines of business prepare for the opening of Chick-fil-A Fulton Street. Make sure to follow Chick-fil-A Fulton Street on Facebook to stay up-to-date on the Cows' adventures in Lower Manhattan.