Christy Cook's strong Southern roots and commitment to nutrition are the force behind some Chick-fil-A menu favorites.
Growing up, Chick-fil-A Chef Christy Cook found her cooking inspiration in many places ¾in her backyard, where she gathered colorful ingredients to make mud pies for her mom and grandma to "enjoy;" and in her playroom, where she used a small oven to toast bread, watching alongside her mom as the butter melted.
"From a young age, I've loved being in the kitchen and creating," says Cook, a nutritionist for Chick-fil-A's culinary team.
As a Georgia native, Cook joined a long line of Southern female cooks in her family. She eventually went on to attend Georgia State University as a third-generation student, following her mom and grandma's footsteps.
While there, she faced an unexpected turn of events: Cook and her now-husband's '67 Chevrolet Chevelle was struck head on, injuring them both.

"We should've died, but somehow, we didn't," says Cook. After the accident, she experienced clarity on several fronts, changing her major to become a dietician, which created a clear path that would allow her to "help people."
This led to an internship with the Georgia Department of Agriculture, where she worked in a test kitchen and further cemented her belief that her passion could turn into a career— "cooking, learning and using it to benefit others."
After joining Chick-fil-A in 2004 and serving in roles spanning nutrition and food safety, she now focuses on product development. She's honed some of Chick-fil-A's most well-known favorites like iced coffee, along with several limited time menu items like the White Peach Tea Lemonade, the Smokehouse BBQ sandwich (in collaboration with acclaimed chef and restauranteur Ford Fry) and the Frosted Sunrise.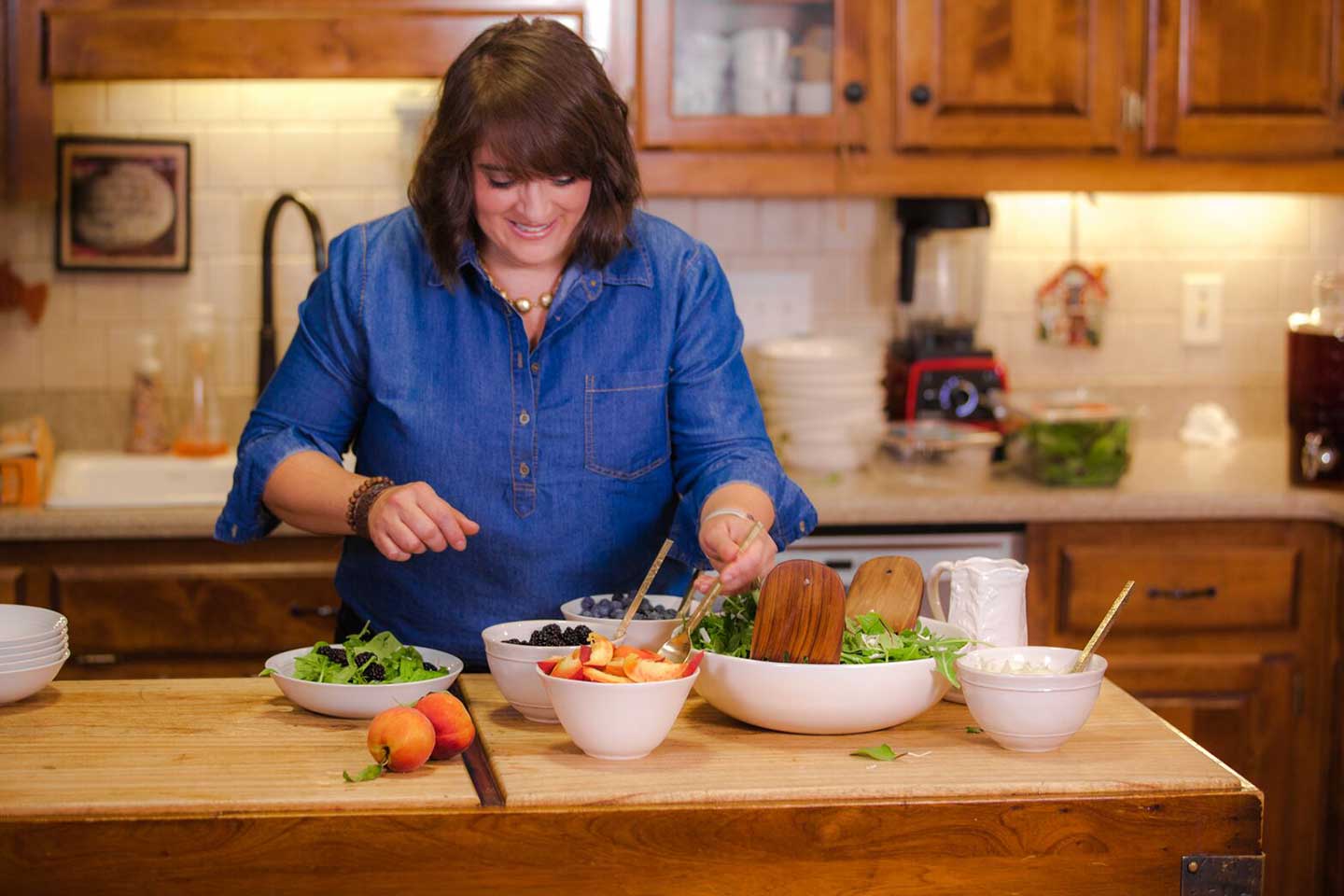 Her team experiments with ingredients to see what will work on the Chick-fil-A menu – every member of the team brings different insights and perspective. Cook's focus: looking at what's in the food and how it's going to benefit customers nutritionally.
For Cook, it's about creating menu items that provide "nourishment" but also offer a sense of "community."
It's this community—one often centered around food—that Cook has created over the years with her own family: her husband and three kids.
She organizes a big family gathering once a month, her mom included, where everyone puts their phones aside and eats together.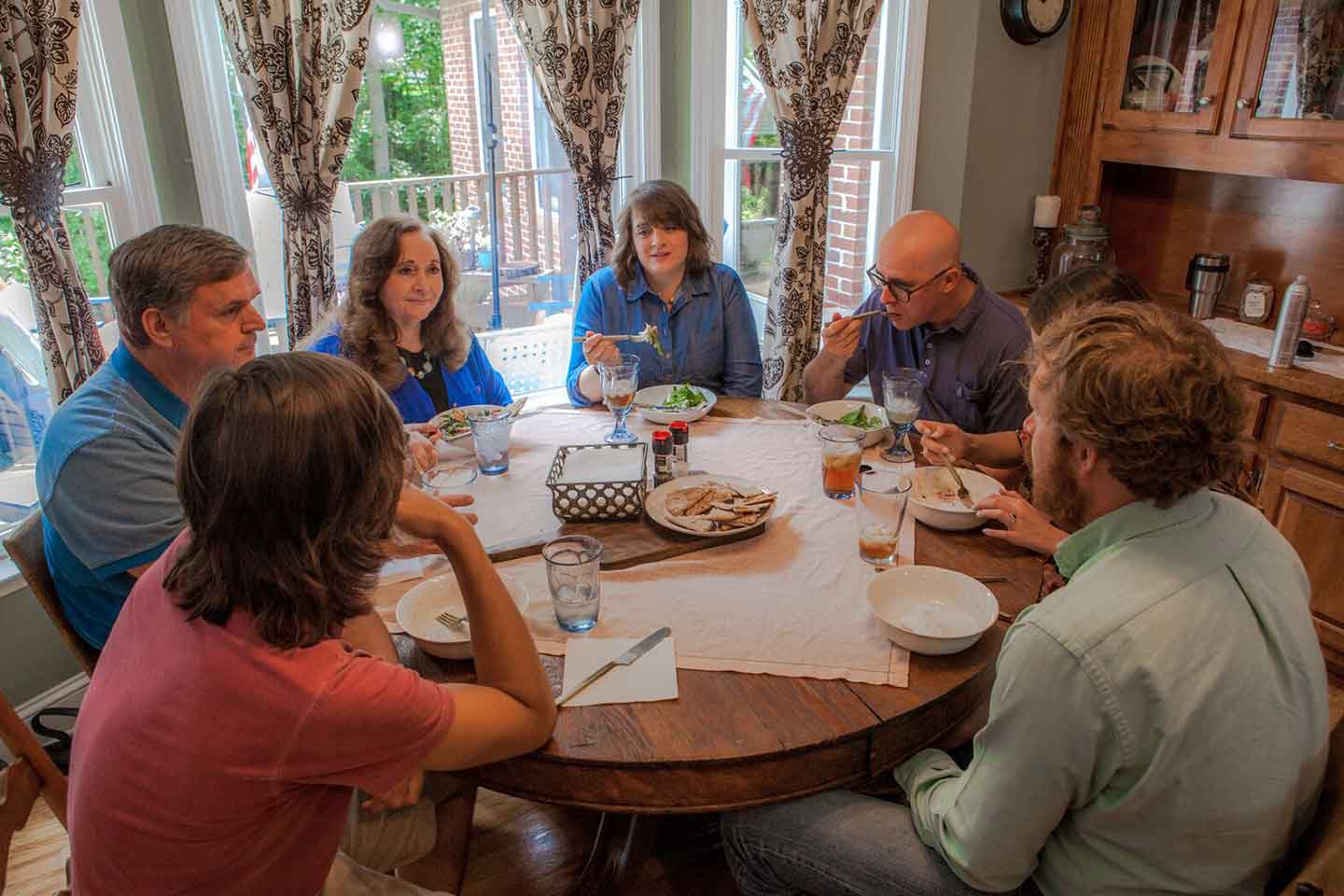 "I've been blessed by the influence of great Southern cooks…who inspire me to cook today," Cook says. "[Cooking] was a very tangible way they loved me through my childhood, and now I do the same thing for my family and also try to do that with the Chick-fil-A menu."
And one of her cooking principles holds true across all important aspects of her life: always being resourceful with the ingredients we have so nothing goes to waste.