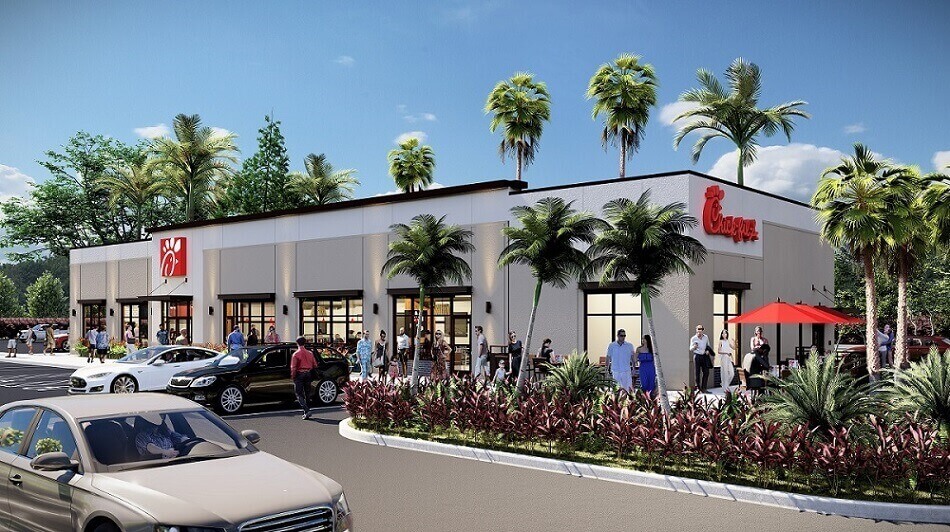 From real estate to rugby and start-ups to military service, meet our Operator 'ohana (Hawaiian for family). While each Operator will bring a unique background to their communities, they all share a deep commitment to care for their Team Members and guests.

Learn more about the first four Operators selected to serve in our Hawaii restaurants.

Operator-Select: Sean Whaley

Restaurant: Chick-fil-A Kahului (14 Ho'okele Street, Kahului)

"The restaurant culture needs to be focused around service."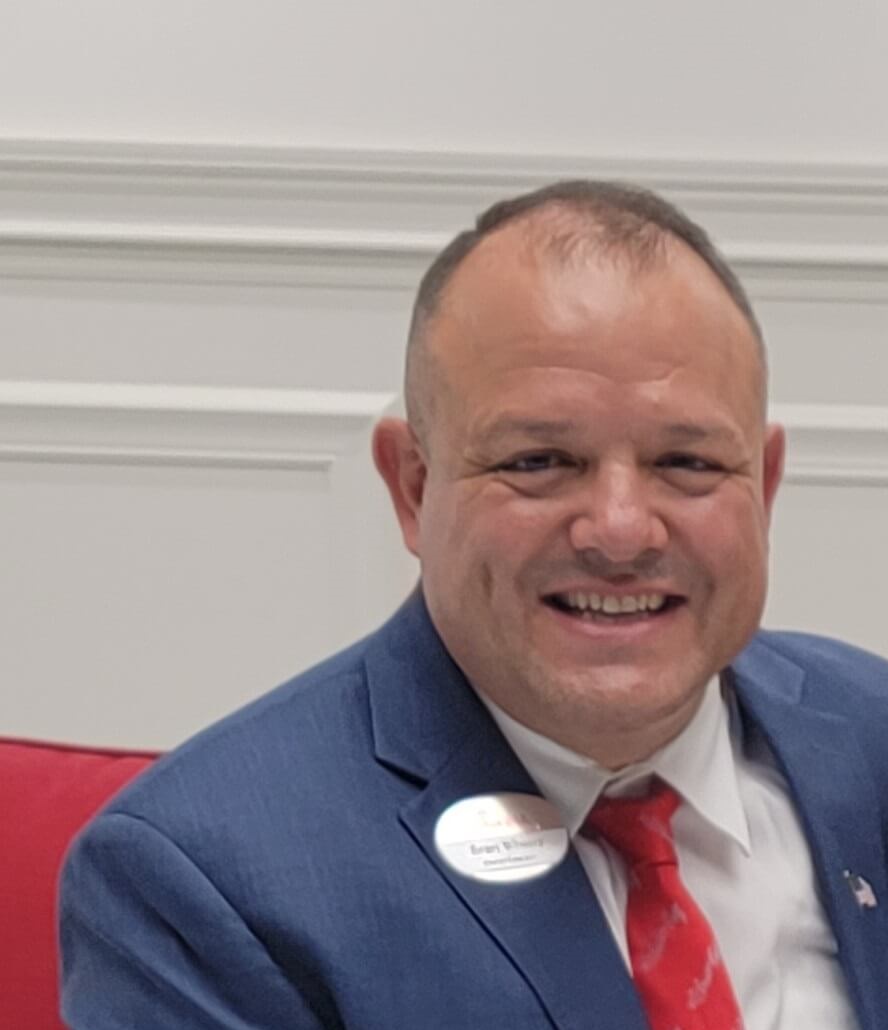 Journey to Chick-fil-A: With a heart for service, Sean brings years of experience in the restaurant industry, from managing a shaved ice truck to most recently owning and operating a delicatessen in Rancho Cucamonga, California.
But his career path wasn't always clear. After growing up in San Bernardino, California, Sean was the first in his family to graduate from high school, and he put himself through college at California State University, San Bernardino through hard work and determination. While at college, Sean discovered his love of rugby, joined the school team, and continues to play in recreational games.
Sean's journey to become a Chick-fil-A franchised Operator began when he met Operator Ed Hawkins in Ontario, California. From fresh flowers on dining room tables to smiles on Team Members' faces, Sean felt the restaurant's emphasis on the guest experience. Now as the Operator-Select for Chick-fil-A Kahului, he is passionate about providing remarkable service inspired by what he experienced at Ed's restaurant.

While previous work trips brought Sean to Hawaii, he is happy to now plant roots in Maui with his wife, Danielle, and their three children.
Operator-Select: Kurt Milne

Restaurant: Chick-fil-A Ala Moana Center (1450 Ala Moana Blvd, Honolulu)

"Chick-fil-A was a large part of my childhood, and now I get to be a part of bringing Chick-fil-A to the place I call home."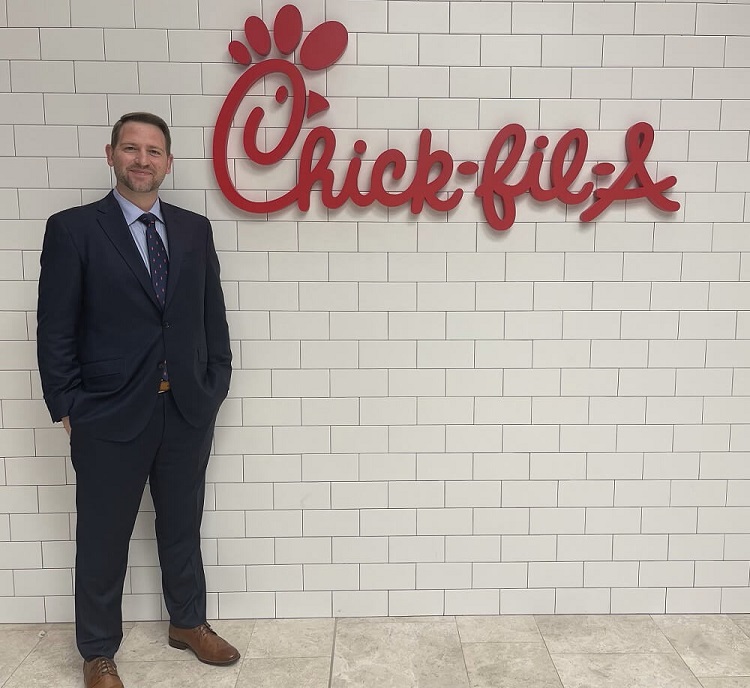 Journey to Chick-fil-A: Hailing from Roswell, Georgia, a suburb of Atlanta, Kurt has childhood memories of the small red door at the Dwarf House® restaurant and eating Chick-fil-A breakfast as a Friday tradition during his senior year of high school.

His passion for football brought him to Hawaii, where he was a punter on the University of Hawai'i football team. He has lived on O'ahu for nearly two decades.

After college, he traded in playbooks for business plans, and has been instrumental in founding and scaling several online businesses, including a restaurant delivery service and an online marketplace to place pickup orders.
Now, as the Operator-Select for Chick-fil-A Ala Moana Mall, Kurt looks forward to serving the Honolulu community and raising his young family on the island where he met his wife Priscilla. By pairing his rich background in restaurant operations with his own fond Chick-fil-A memories, Kurt hopes future guests on the island can experience Chick-fil-A's signature hospitality and create their own traditions.
Operator-Select: Zane Dydasco

Restaurant: Chick-fil-A Makiki (1056 S Beretania Street, Honolulu)

"Raised right down the road, I cannot wait to give back to this community that means so much to me and my family"
Journey to Chick-fil-A: Raised on O'ahu, Zane grew up 10 minutes down the road from the future location of Chick-fil-A Makiki.
Surrounded by soccer as a youngster, Zane grew up playing the game and met his wife Jenna in the 7th grade on the soccer field.
After graduating from the Kamehameha Schools - Kapālama in 2008, Zane was called to serve and attended the United States Air Force Academy as a collegiate soccer player. At the Academy, he learned more about Chick-fil-A through one of his classmates – the daughter of Chick-fil-A Operator Lauren McGuire. Zane later went on to work intermittently at Lauren's two restaurants in Georgia, followed by experience in Chick-fil-A Operator Cole Donahoo's two restaurants in Las Vegas.

For nearly a decade, Zane served the United States Air Force in various ranks and positions ranging from a military training officer to a cyber analyst. He later went on to earn his MBA from Liberty University and most recently was a Systems Engineer for the Navy SEALs.

Poised to bring operational expertise to the restaurant, he is equally excited about demonstrating care to the community.
Zane, his wife Jenna and their three children enjoy spending time as a family, heading to the beach and going on hikes.
Operator-Select: Spencer Goo
Restaurant: Chick-fil-A Kapolei Parkway & Kualaka'i (NWC Kualaka`i Pkwy & Kapolei Pkwy, Kapolei)

"I look forward to serving the community and positively impacting individuals and families."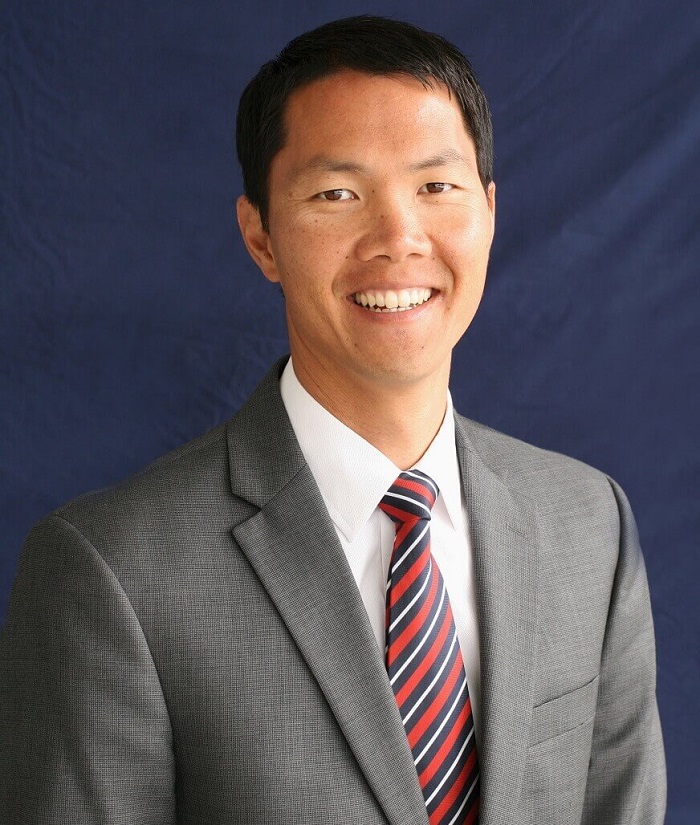 Journey to Chick-fil-A: As a graduate of Kahuku High School, Spencer views his role as Operator-Select of Chick-fil-A Kapolei Parkway & Kualaka'i as a homecoming of sorts. On his father's side of the family, Spencer is the third generation to be born and raised on O'ahu and many of his relatives, friends and classmates live in the Kapolei area.
For college, Spencer moved to Utah, graduating from Brigham Young University and later earning his MBA from Utah State University. While serving as a practice administrator of a dental group, he was thinking about how to improve the patient experience and then stepped inside a Chick-fil-A restaurant. That moment left a lasting impression on him. While he transitioned careers to become a Realtor, he found that the remarkable experience at Chick-fil-A was still on his mind.

On his journey to becoming an Operator, Spencer then worked at a local Chick-fil-A restaurant in Utah, where two of his children also served as Team Members.
Now, Spencer looks forward to returning to O'ahu with his wife, Megan, and six children, and enjoying some of his favorite island activities, like surfing.


This communication is designed to provide general information regarding a topic of interest involving the Chick-fil-A® franchise system. This communication does not constitute a commitment by Chick-fil-A, Inc. that a particular franchise opportunity will be offered to the prospective Operators identified above or, if an offer is made, a commitment regarding the time, location or terms of the offer. All offers of a Chick-fil-A® franchise opportunity are made only by way of a written franchise disclosure document and in compliance with applicable franchise disclosure laws.