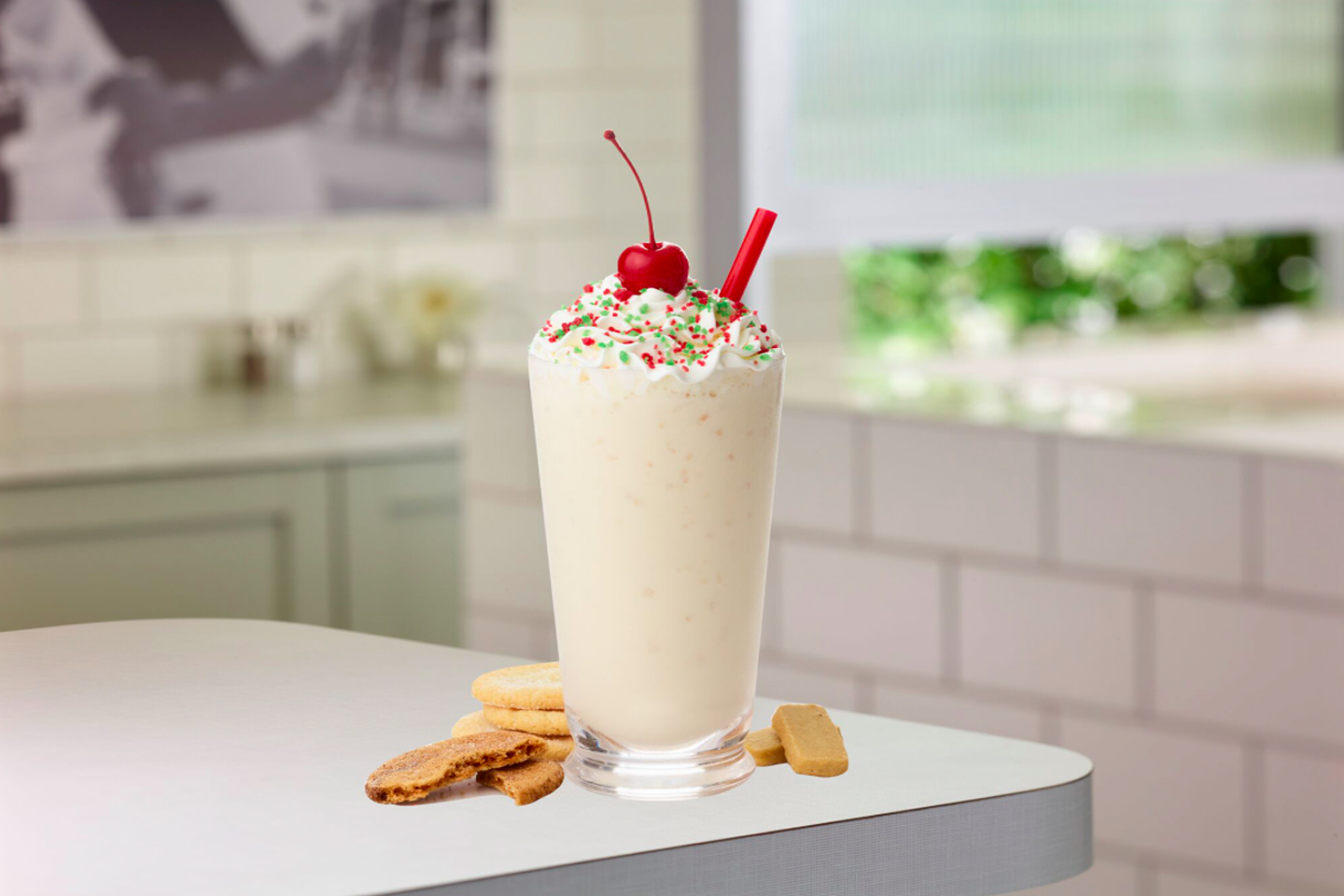 Our new milkshake packs in three cookies for a delicious treat
It's a big decision that follows a lot of meals – What to choose for dessert: the cookie or the milkshake?
For a limited time, Chick-fil-A guests in Utah don't have to decide. That's because we're testing a new frozen treat this fall that combines them both.
The Holiday Cookie Milkshake is a creamy shake made with our delicious Icedream® and a mix of cookie crumbles from three holiday cookie favorites. We mean it, three cookies – sugar cookies, snickerdoodles and shortbread cookies. And we literally put a cherry on top, along with whipped cream and holiday sprinkles.
The shake will be available in participating Utah restaurants from Oct. 23 through Nov. 18. Your feedback will help us decide whether to make it a seasonal offering nationwide.