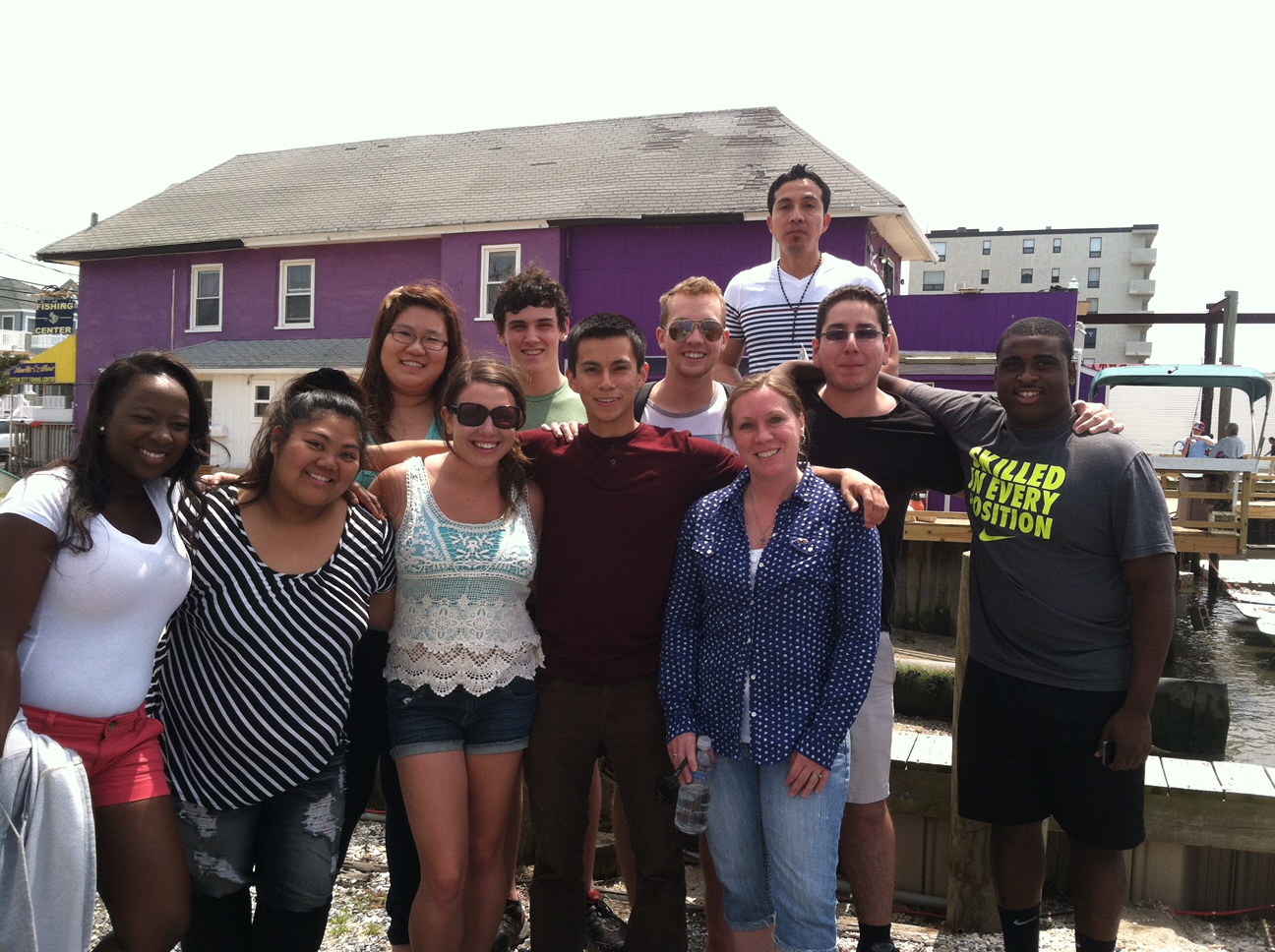 Meet Annemarie Reissner: owner of the first Chick-fil-A restaurant in Cape Cod
Seventeen years old. It's the age of many students in their last year of high school. They're heading to their senior prom, probably suffering from senioritis, eager to cross the graduation stage and considering what the rest of their lives will hold for them as they either join the workforce or head to college.

So when Noah Reissner experienced a life-threatening medical complication that landed him in a neurosurgical intensive care unit during the last month of his senior year, it was the last thing he or his parents expected.

It was June 2012 on the day of his senior prom when Reissner collapsed at home after being treated for a sinus infection. At the hospital, the doctor told him that the infection had spread to his brain and he needed sinus surgery as soon as possible. While in the neurosurgical ICU at Jefferson Hospital in Philadelphia recovering from surgery, Reissner couldn't speak and only moaned in pain.

"Within days, Noah began losing some of his peripheral vision and was seeing double. The doctors said they needed to perform brain surgery to get to the infection," his mother says. "The risks were very high, and suddenly, my husband and I didn't know if our oldest son was going to live."

Uncertain Times, Yet Unwavering Support

Reissner had to undergo multiple sinus and brain surgeries as the infection continued to spread to other parts of his brain. Over the course of many tough weeks and months, he received unwavering support from not only family and close friends, but also his coworkers at the Egg Harbor Chick-fil-A restaurant in New Jersey. And that was a surprise to his mother – Reissner had begun his job there only two months before his first surgery.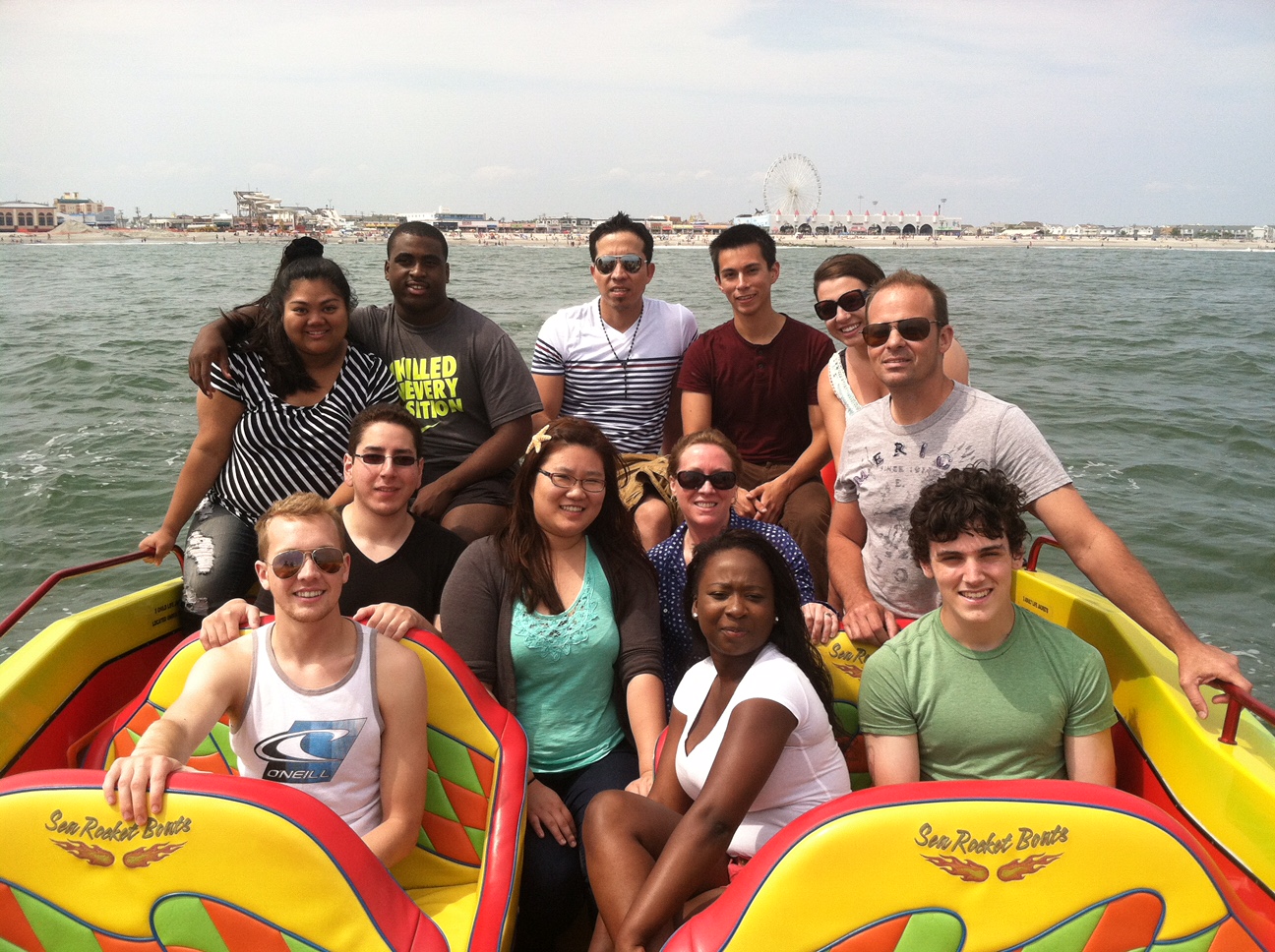 "For me, this was something that you just don't see often anymore – people reaching out to neighbors and community. That someone who worked with my son decided to invest their time and emotional effort in my family was pleasantly surprising to us," she says.

The franchise owner of the Egg Harbor Chick-fil-A, Amy McCloy, surprised Reissner's mother the most of all.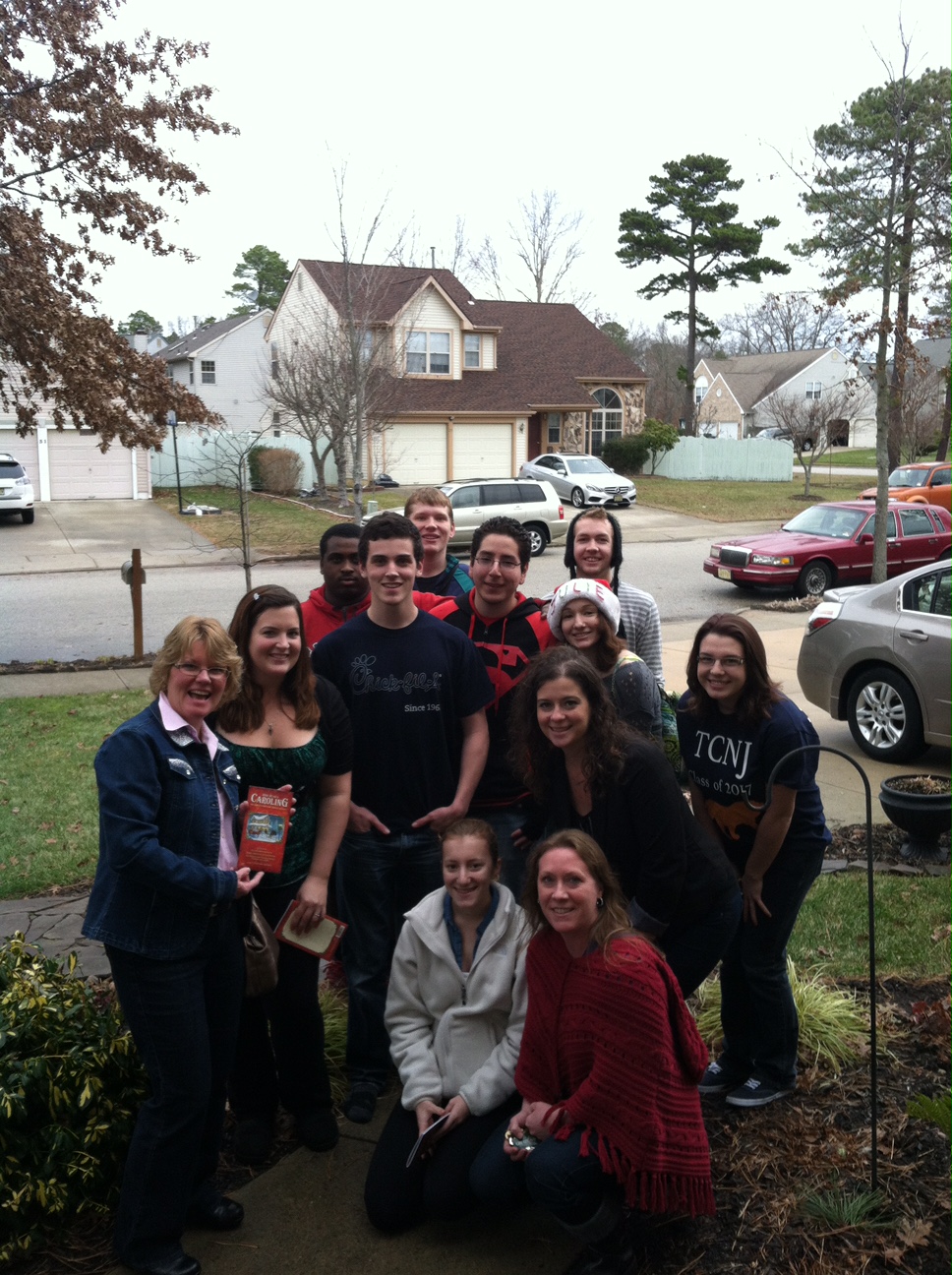 "It was the most striking thing. Amy came to the hospital the first day Noah had his brain surgery. Of all the people in my life, I didn't expect her – someone I'd never met – to come," she says.

While Reissner recovered at home for several more months, the Chick-fil-A restaurant team rallied behind him every day. They read to him, walked with him as he did therapy (he had started to lose feeling and movement in one of his feet as a result of the infection) and threw a graduation party for him.

At the end of the summer, Reissner was able to keep his job at Chick-fil-A, in spite of all the time he missed at work. The same offer stood only months later when he had to have another sinus surgery and miss work – and like before, his Chick-fil-A team was there by his side as he recovered.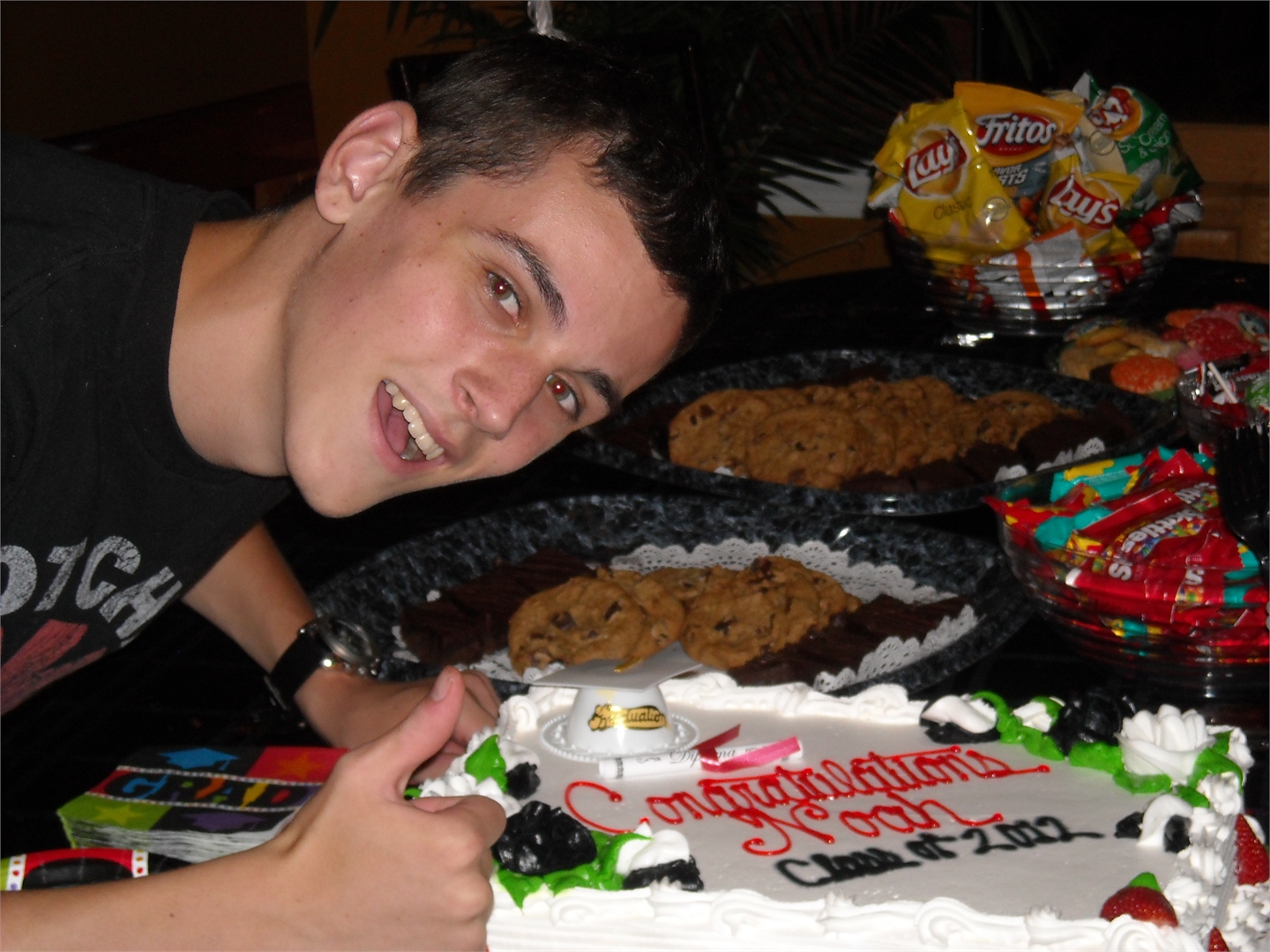 Standing at a Crossroad

Fast forward one year, when his mother Annemarie Reissner found herself at a career crossroad after more than 25 years in healthcare marketing, sales and training development. She continually questioned whether she was meant to continue her career in healthcare or make a marked career transition. And in 2013, she decided to leave her job to spend more time with family and go back to school to pursue a career in teaching.

"I always loved teaching and mentoring, so I was looking forward to going down a new path," Reissner says. "But I still felt like I needed something more."

Remembering what her son had experienced, the idea of becoming a Chick-fil-A franchise owner crept into her mind, and it seemed a little crazy to her family and friends at first. She'd worked for 25 years in healthcare, was in school taking education courses and was now considering restaurant ownership. But there was something refreshingly genuine about the opportunity.

"From the time I was a young girl, I was always taught that you help your community, your neighbors, your friends. You show up and you're there for people," Reissner says. "I started to really discover that investing in people and in the community is what Amy and other Chick-fil-A restaurant owners do every day."

Then, in January 2014, while sitting in a parking lot waiting to enroll for spring semester classes, she made a decision.

"I just sat there and thought, I know what I want to do, and this isn't it – I want to teach and mentor, but not in a school," she says. "I pulled up the Chick-fil-A website right then and there in the parking lot and submitted my expression of interest."

Just as Amy McCloy was instrumental during the recovery of Reissner's son, she was also instrumental in helping Reissner prepare to become a Chick-fil-A franchise owner, even offering her the opportunity to work in her Egg Harbor restaurant to gain operations experience before opening her own restaurant in Cape Cod.

A Promise to Her Team and Community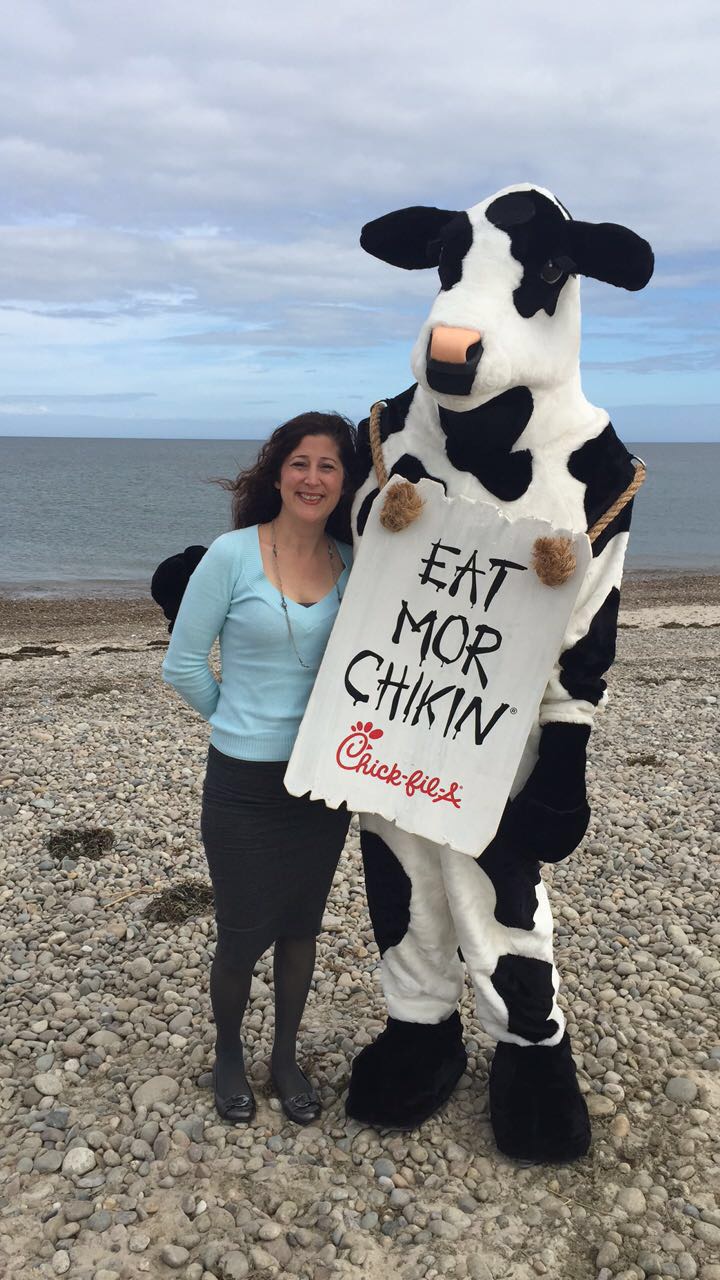 As Reissner prepares to open the first Cape Cod Chick-fil-A in late 2016, she is looking to hire approximately 70 full- and part-time team members. She says her passion is in arming her team members with all the tools and skills they need to become anything they desire, from physicians to architects and beyond.

"Many people might think a job at a Chick-fil-A restaurant is low-skill, but in all actuality, you'll leave here with everything you need to pursue your dreams. And I want to help you get there," she says. "Being a team member is one of the hardest jobs you'll ever have, but it's also one of the most rewarding. We cultivate a family environment that surprises people every day."

Reissner has a vision for her team's impact on the community as well.

"When I talk about Truett Cathy's legacy and culture of giving back, it really resonates in our community. People are so surprised that we care the way we do. I've seen Chick-fil-A be a true anchor of hope in the lives of those who are experiencing devastation," she says. "Yes, we sell chicken, and we're here to serve. But we're also here to invest in one another as human beings and as a community. And that's what makes it all worth it for me."

Related Links
7 Reasons It's Awesome to Work at a Chick-fil-A Restaurant
Signs of Love in a North Carolina Town
A Heartfelt Thanks
The Big Thank You: Former Patient Gets VIP Treatment for Giving Back