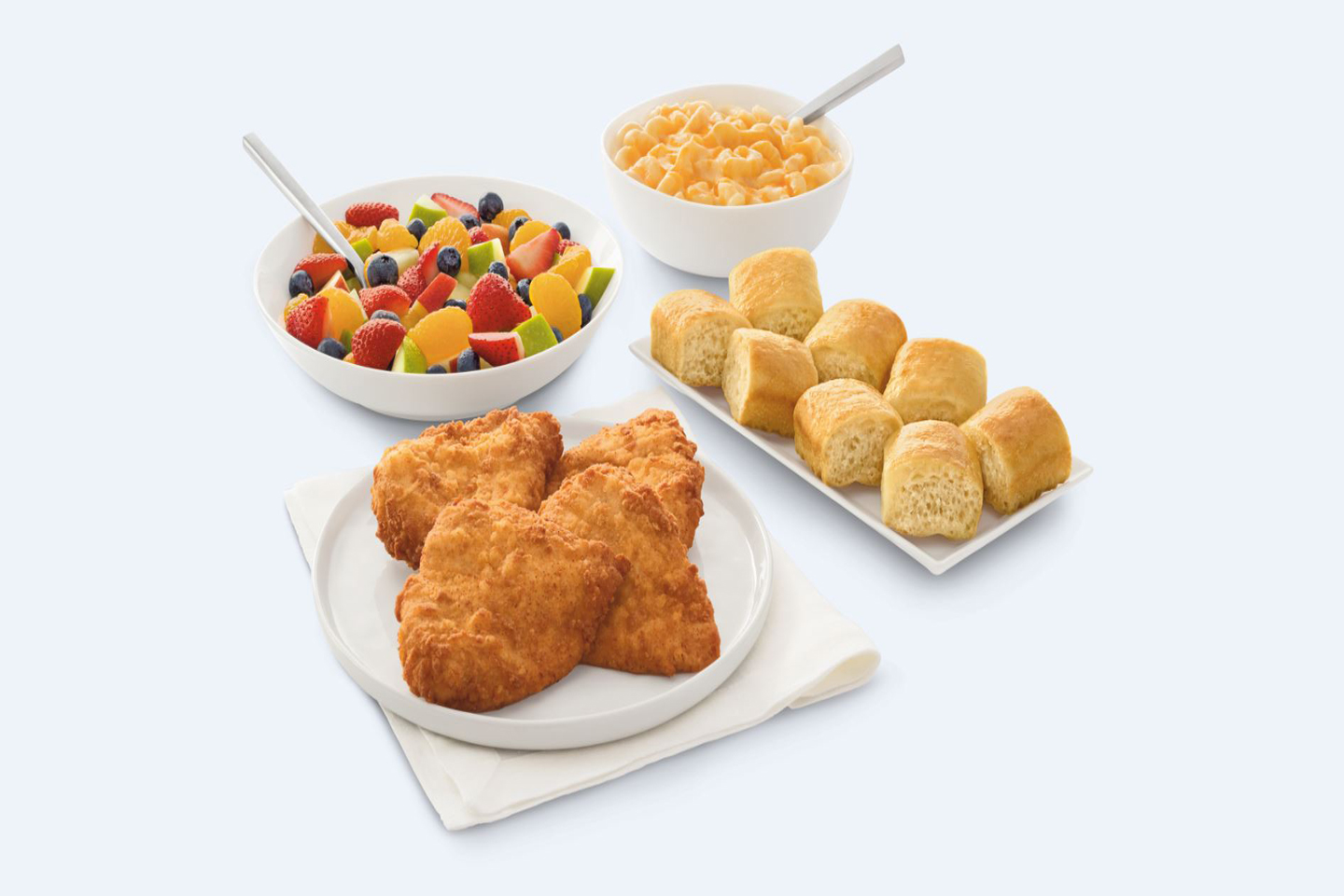 A meal for the whole family, without all the fuss
Football watch-parties, college students home for the holidays, days spent shopping 'til you drop – the weeks between November and New Year's are busy. Starting November 13, we have something to take the stress away from one part of the hustle and bustle. Chick-fil-A's new Family Style Meals make feeding a group easier and, for a limited time, they're now available for our friends in Nashville.
We worked directly with a group of parents to design the new, all-in-one meal bundle to make eating lunch or dinner with a family (or small group of friends) a whole lot more convenient. Instead of worrying about the cooking, simply order and pick up the meal (for a party of four or more), serve it up and enjoy each other's company!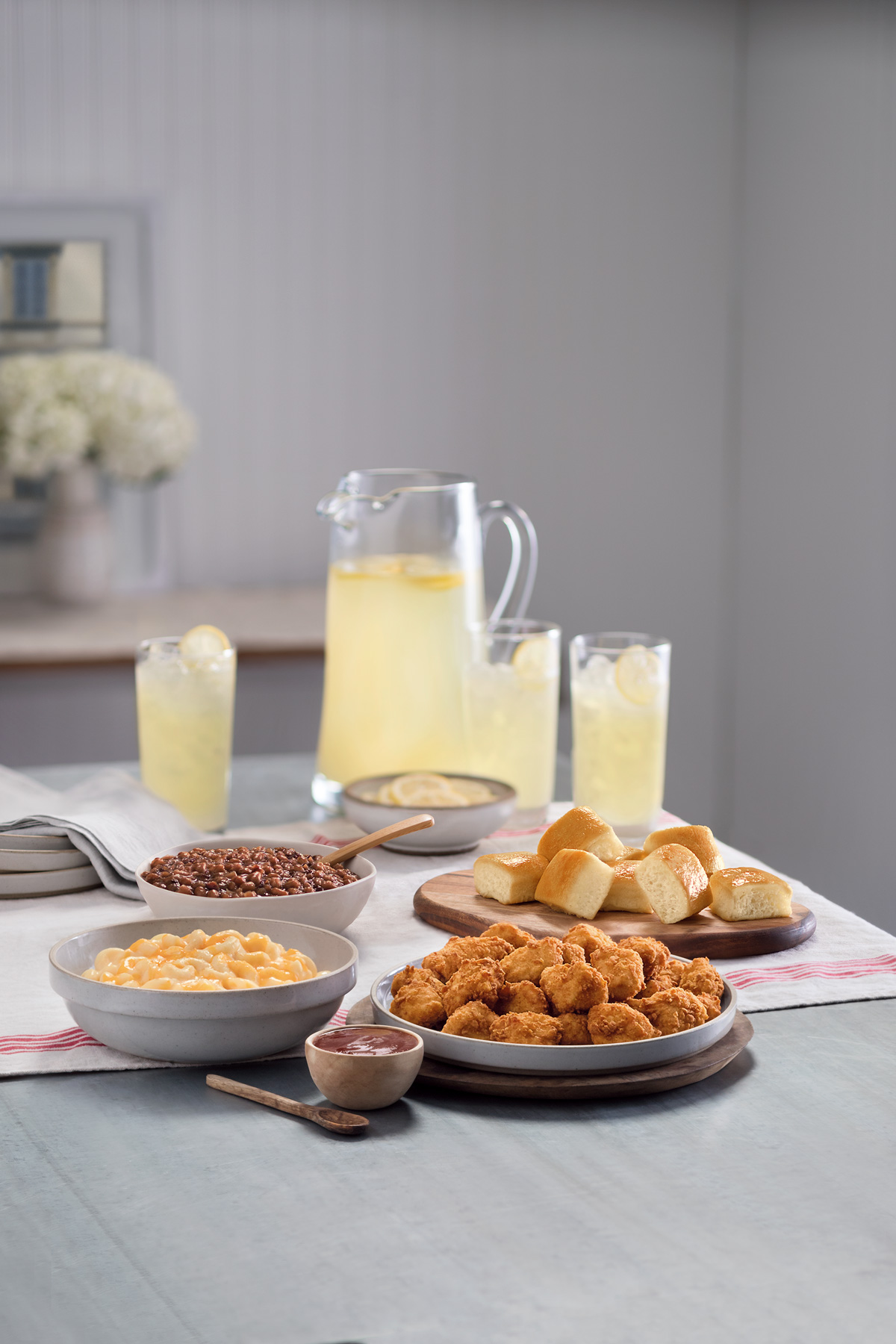 The Family Style Meals are designed to serve a party of four and include:
• One Entrée: Either 12 Chick-n-Strips, 30 Chick-fil-A Nuggets, four Original Chicken Breasts or four Grilled Chicken Breasts.

• Two family-style sides (each serves four people): Choose between Mac & Cheese, Superfood Side (made with Broccolini® and kale), Side Salad, or Fruit Salad.

• One order of eight Mini Rolls (the same roll that comes with the Chick-n-Minis).

• Plates, napkins, cutlery and even Conversation-Starters to inspire mealtime discussions.

The Family Style Meal package starts at $27.49. Of course, if your group is larger than a party of four, you can add extra entrees and sides, or add on a six-pack of cookies, a gallon of tea or any other menu item to feed more people.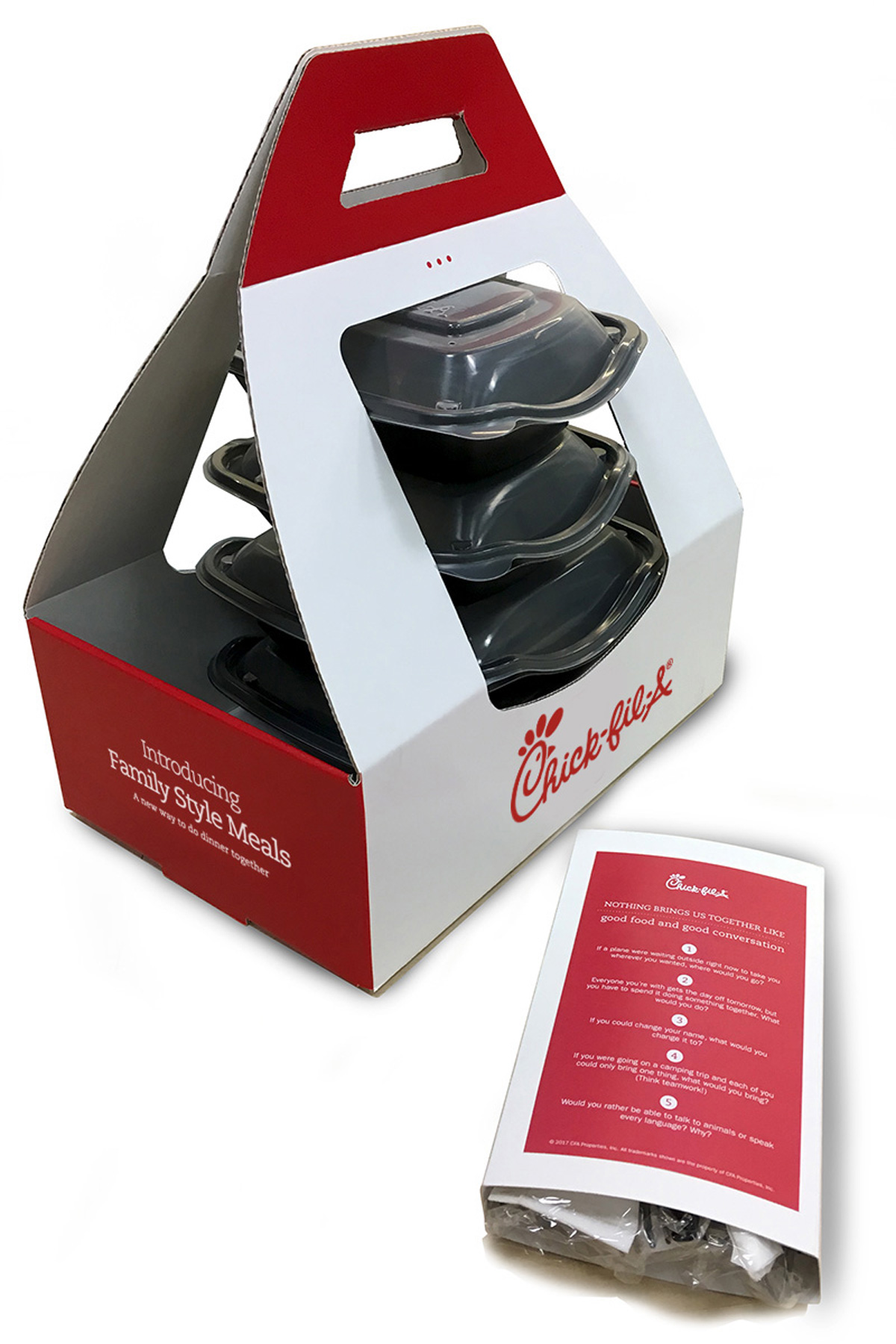 Twenty-two restaurants in the Nashville area will offer the Family Style Meals from November 13 through January 6, 2018. Guests can order inside the restaurant, through the drive-thru or with Chick-fil-A's mobile app, Chick-fil-A One.
Customers who try out the Family Style Meals will help decide if the meal bundle rolls out nationwide, so don't forget to tell us what you think!