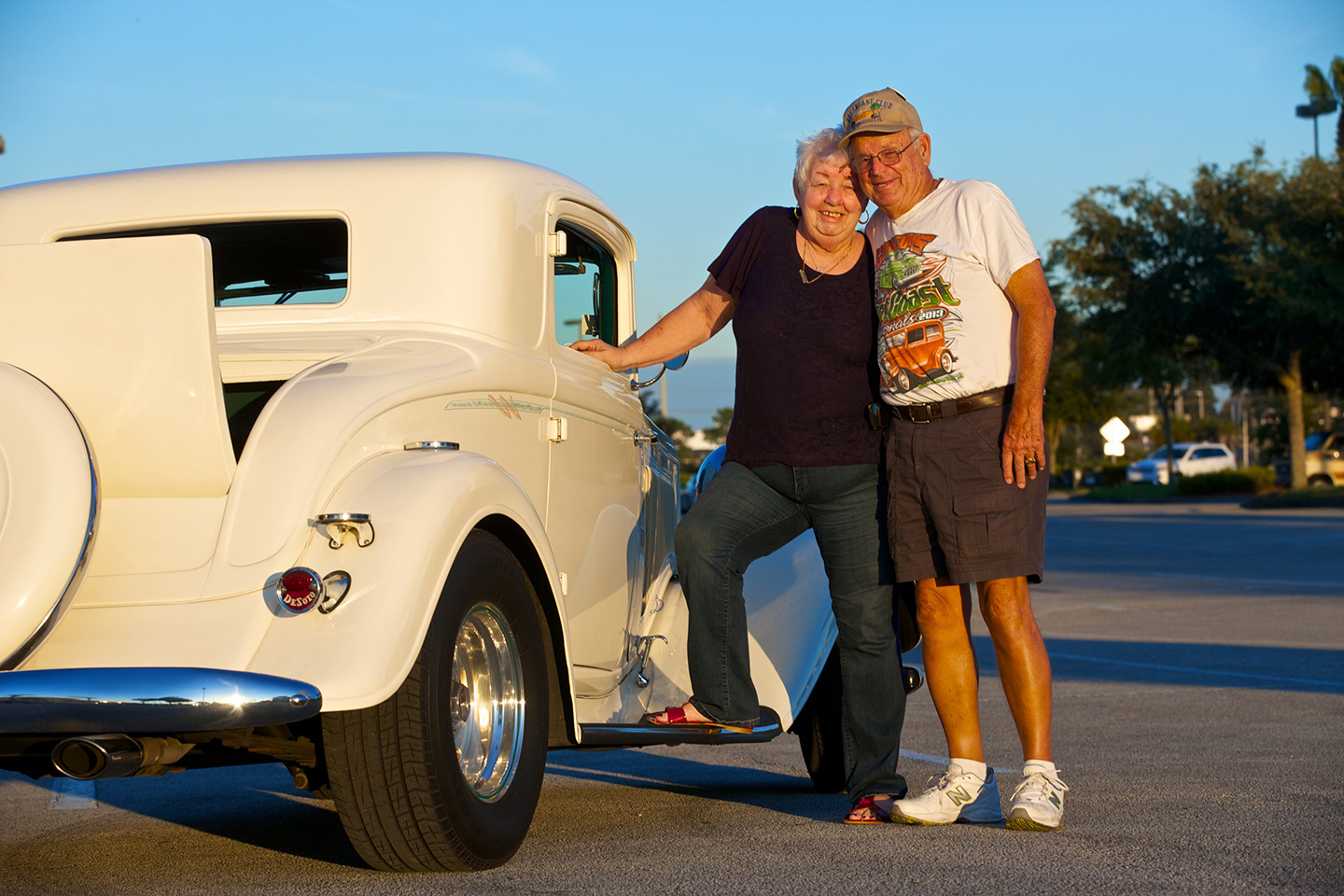 Curt and Sue Land call it a hobby. But after nearly six decades of dedication, their love for hot rods and classic cars – as well as the community they create around it – can surely be called a passion.
"We go to car shows all over the country," Sue said. "It's like collecting stamps, or how some people do boating. We have old cars. The nice thing about it is you meet so many nice people when you are driving the cars, no matter where you are."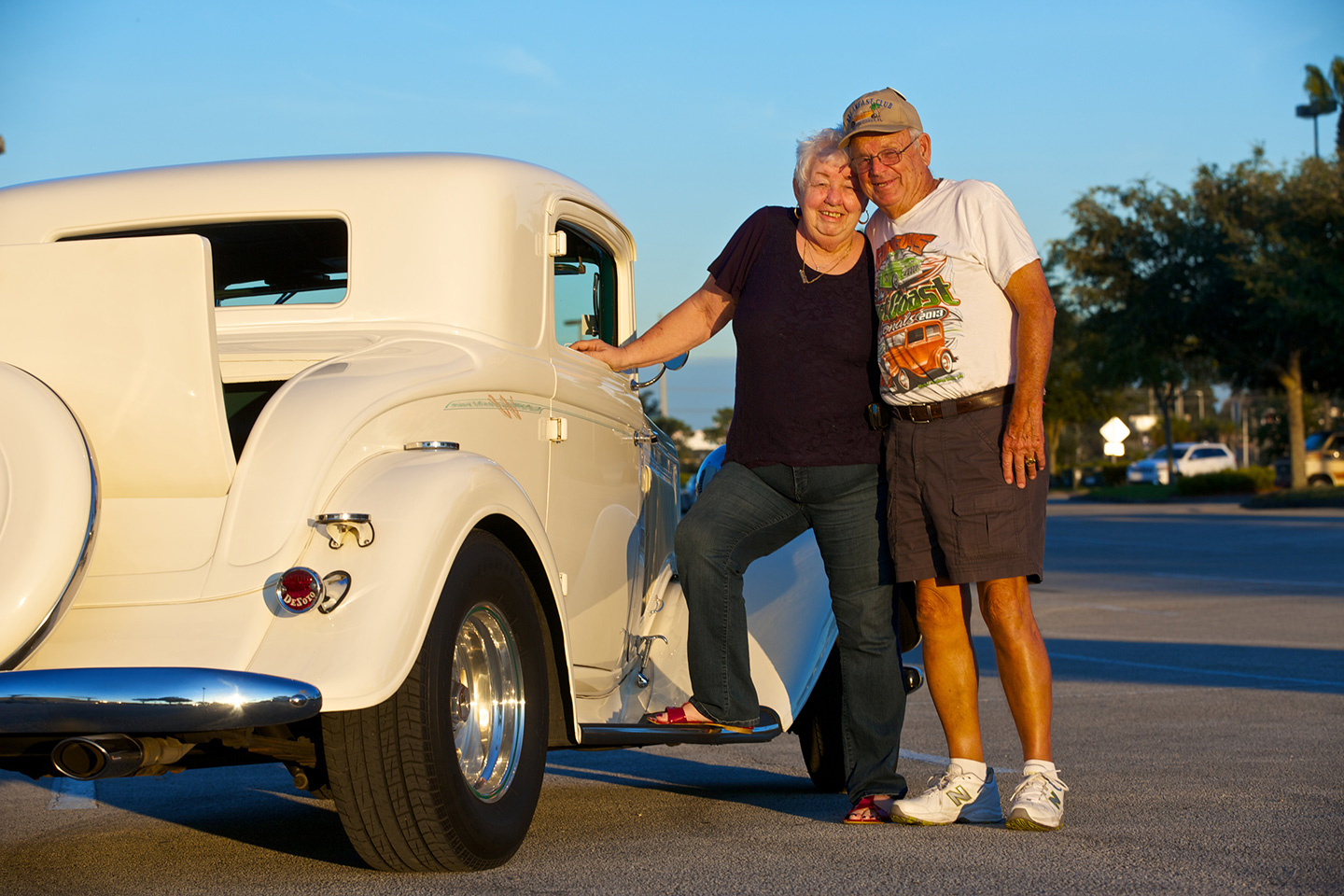 Sue and Curt Land
They are originally from the Motor City—Detroit—but have since retired to the serene suburban town of Spring Hill, 35 miles north of Tampa and five miles from Florida's western coast. Married in the late 1950s when Sue was a teenager and Curt was in his early twenties, the couple had four children in about four years. Curt says they all grew up together. Still, while working to build a business and raise a family, they kept their enthusiasm for cars.
Sparking Kindness
"We help one another do things. We have a lot of knowledge among us, from presidents of clubs to CEOs of businesses to laborers."
After moving to Spring Hill in 1993, Curt formed the Breakfast Club Nature Coast with eight other men who were also car enthusiasts. Today, the Breakfast Club has nearly 80 members, and they do more than collect cars—they help at charity events, volunteer in schools, and fill their calendars with car events.
"It's a group of guys that have the same thing in common – old cars," Curt said. "We help one another do things. We have a lot of knowledge among us, from presidents of clubs to CEOs of businesses to laborers."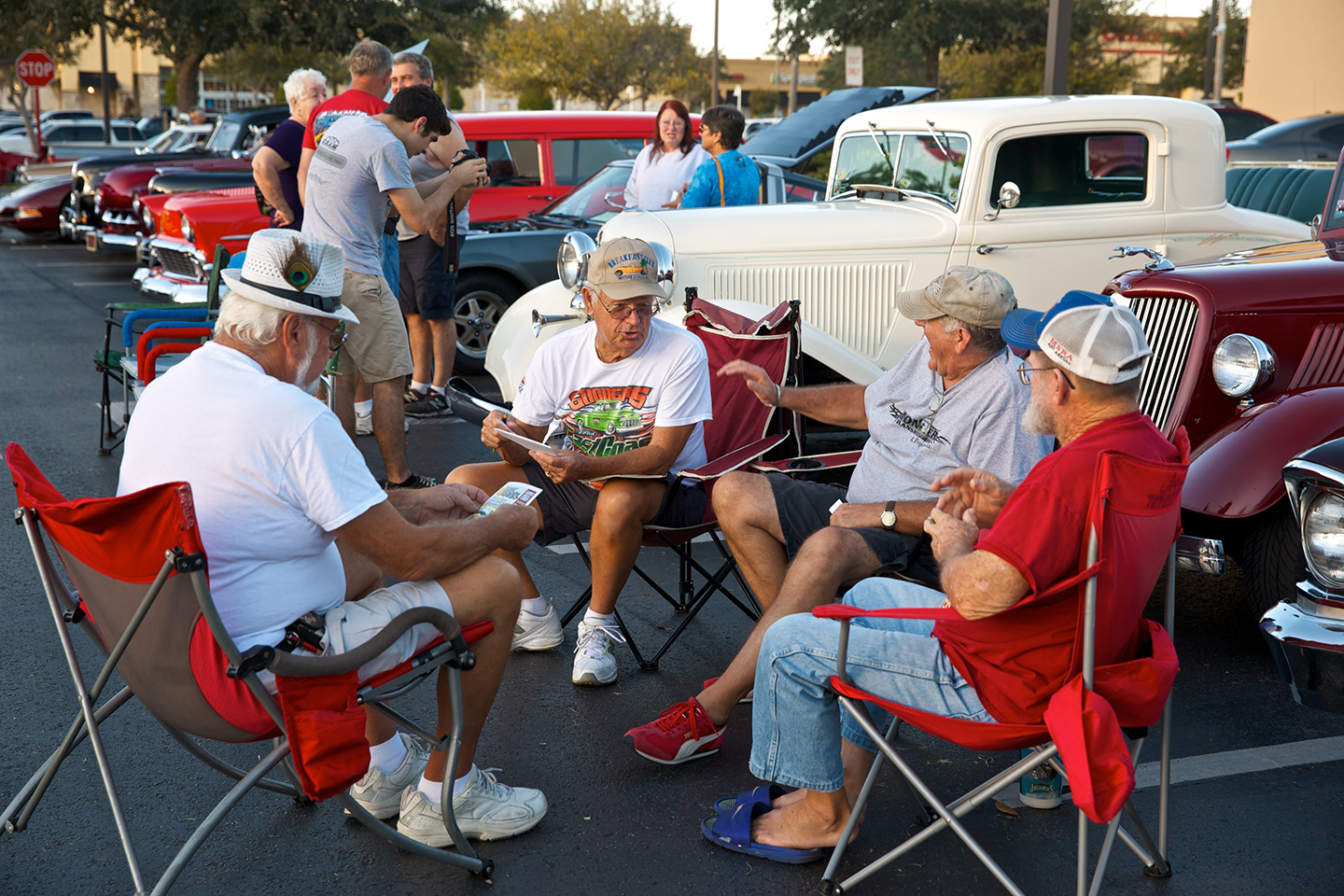 Every Wednesday, Curt talks cars and shares coffee and biscuits at his local Chick-fil-A with the breakfast clubbers and other friends. He's a regular fixture each month, too, when the same Chick-fil-A hosts a Cruise-In for Charity with co-sponsor Monster Transmission, a local shop known worldwide for rebuilding transmissions. Dozens of car owners participate in the cruise-in. The restaurant sets up games for kids and gives away 10 percent of its proceeds; since the cruise-ins started in 2012, they have raised about $15,000 for nonprofit groups such as youth and domestic violence shelters, the YMCA, and Habitat for Humanity.
"It's a one-on-one that charities can have with the community," says Dawn Reed, the restaurant's marketing director. "And it's a way for the community to connect with each other."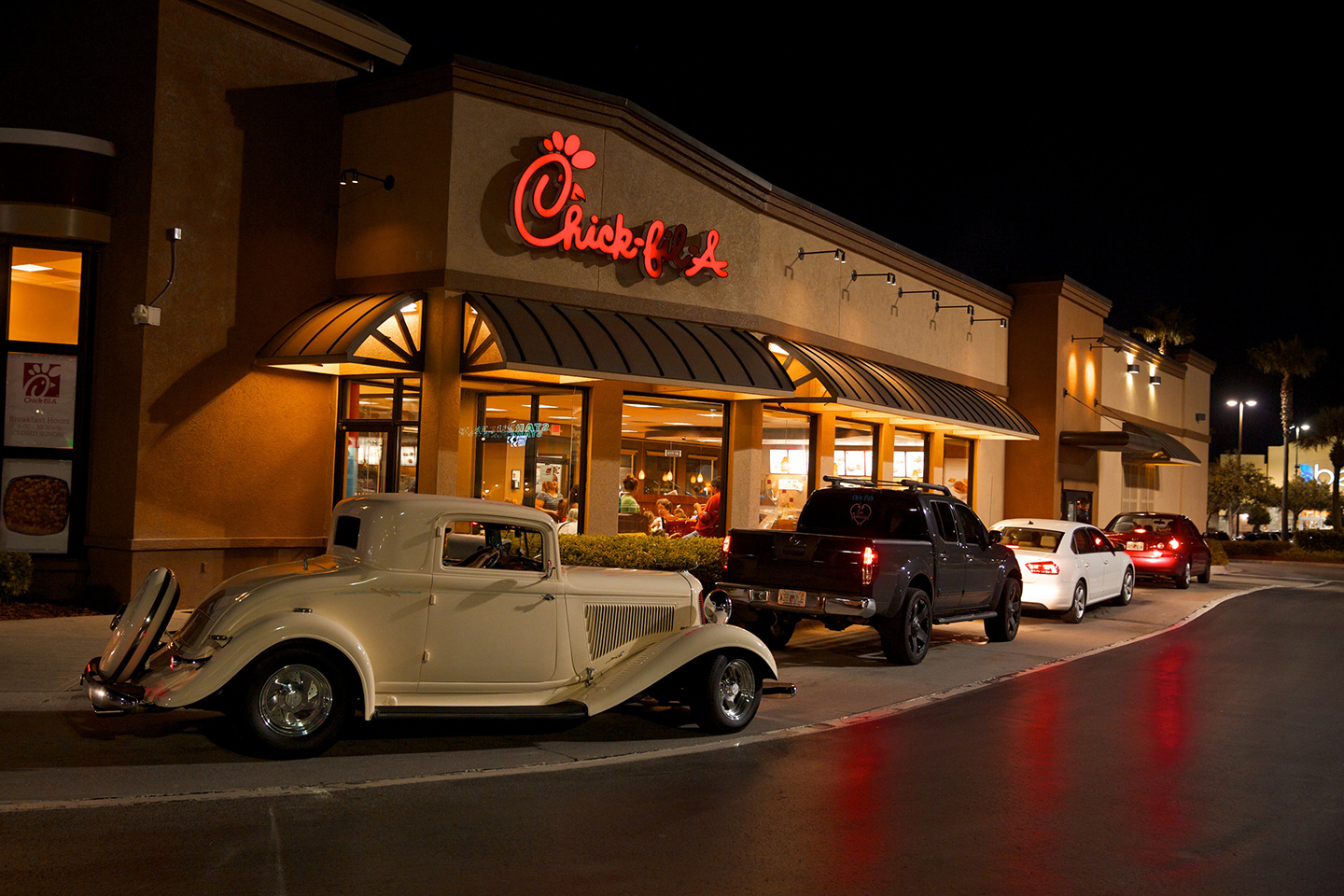 Bridging Generations
It's that kind of connection that Curt and Sue have been cultivating beyond Spring Hill and across the country. Over the years, Curt has completely built and restored several cars. Most recently he built a 1932 Ford Roadster, and he completely rebuilt – from stock cars to hot rods – a 1939 Ford Sedan two-door and a 1933 DeSoto Coupe. He's put new engines and transmissions in each of them. They drive to Michigan, California and everywhere in between to share their passion.
During one recent trip across the country in their 1932 Ford Roadster – a "high boy" convertible with no fenders and painted "Florida orange" – a 16-year-old struck up a conversation with Curt at a four-day car show in Colorado.
"He kept talking to my husband about the car," Sue said. "He showed up every day. I told him you can get out with your friends and be rowdy and throw away your money, or you can save your money and find a group of guys like my husband has who can help you build something for yourself."
If we can get the younger generation into things like this and not into other stuff, it helps them work at something later on and gets them on the right path." –Curt Land
"Six or seven weeks later, we got a letter from his aunt saying it made a total difference in this young man's life."
"We've been doing this since the 1950s," Curt said. "If we can get the younger generation into things like this and not into other stuff, it helps them work at something later on and gets them on the right path."
"We're just old teenagers," Sue chimed in, laughing. "That's how I describe our group—just really old teenagers."