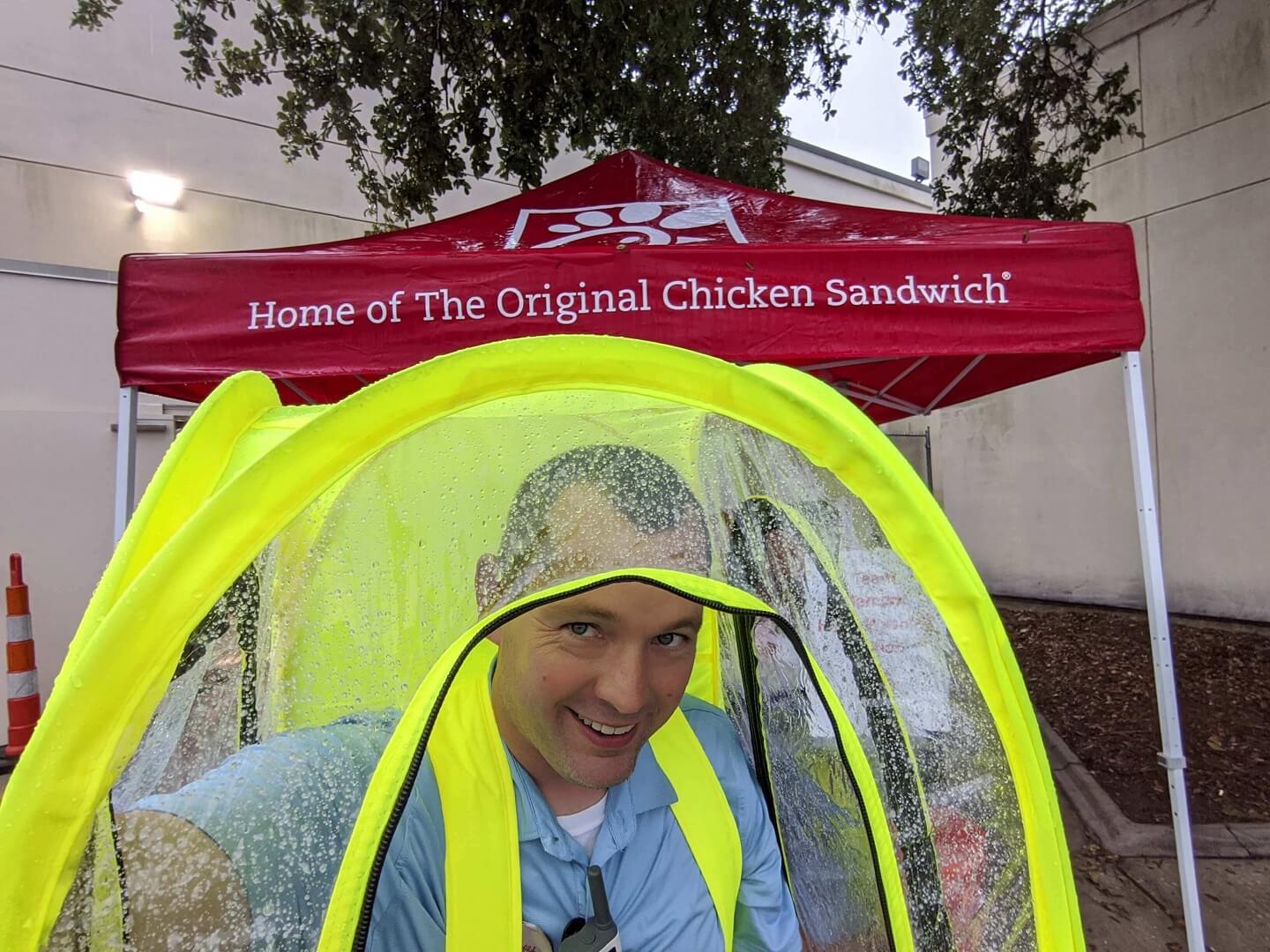 When the coronavirus pandemic struck in March, like many other business owners nationwide, Ben McLeish, Operator of Chick-fil-A Oakwood Center, just outside New Orleans, faced a challenge. The restaurant he owns and operates sits in a shopping mall, which was instantly closed, jeopardizing the livelihood of many workers, including McLeish's Team Members.

But instead of waiting for a change, McLeish did what he does best. He improvised.
McLeish envisioned a custom-built drive-thru in the mall's parking lot, opposite the restaurant's back door.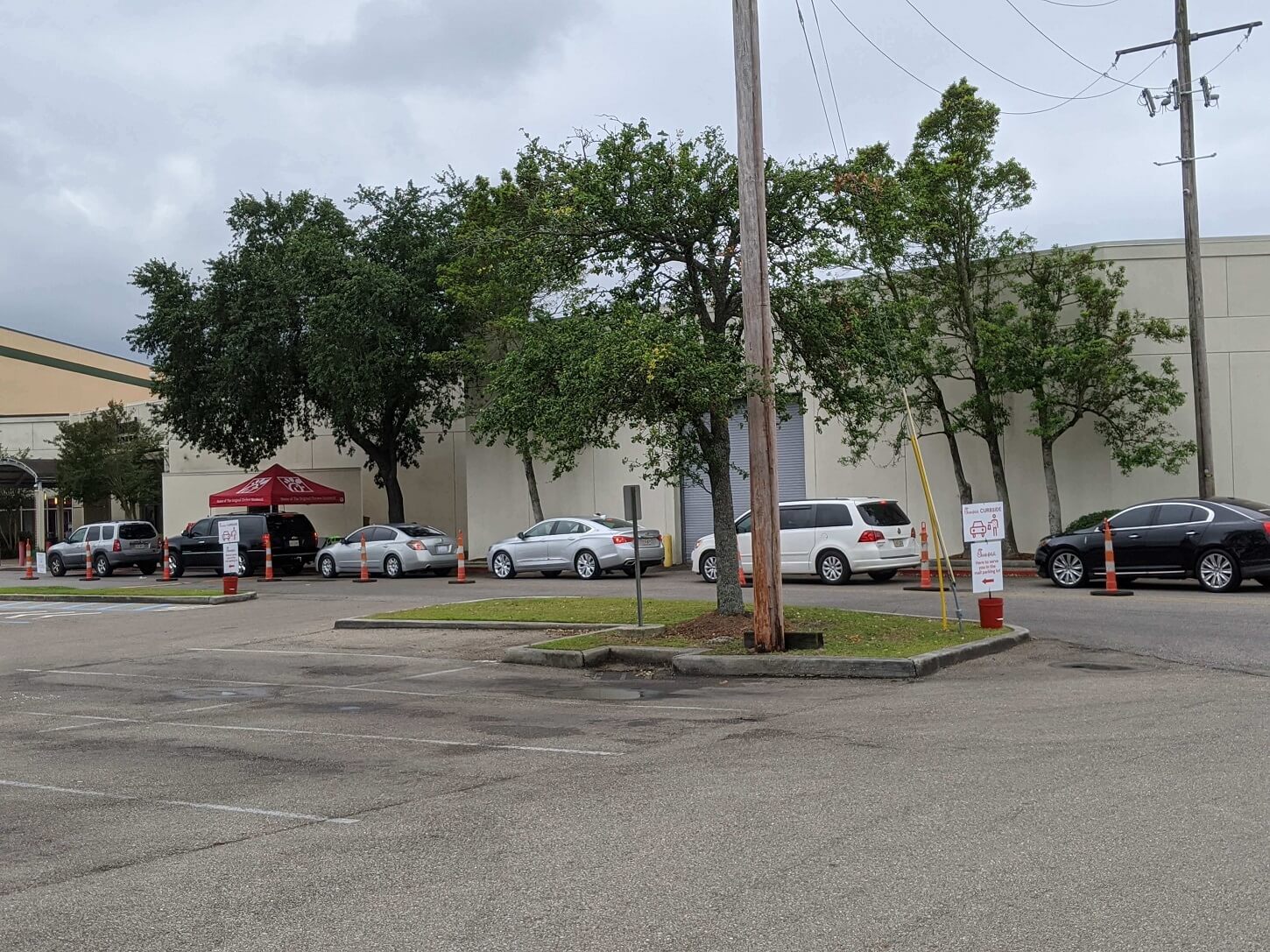 "My focus was on keeping people employed, keeping them safe and providing food for the community," he said.
The restaurant's internet signal was limited by the mall's concrete walls, so McLeish obtained pocket-sized hotspots that allowed Team Members to take orders and communicate with the kitchen inside. Next, he purchased selfie-sticks for contactless credit-card transactions.

Two weeks after the mall's closure, McLeish's restaurant was back in business. McLeish placed an inflatable Chick-fil-A® Cow on the street, signaling to hungry drivers that the restaurant was taking orders and serving on the mall grounds. He peppered the parking lot with posters. "I did everything to say, 'We're open and serving chicken,'" McLeish said.

Customers trickled into the lot at first, but eventually the line of cars snaked across the parking lot. Team Members, armed with tablets and walkie-talkies, walked up and down the drive-thru line and took orders.

"We took over the whole parking lot," said McLeish. "I have a ton of gratitude for everything that allowed this to happen."
Care for a city

To those who know him, McLeish's ingenuity is not surprising. He's spent his entire career improvising in the face of conflict.

Prior to joining Chick-fil-A, McLeish spent 16 years running a nonprofit called Thrive New Orleans, serving the city's marginalized community. During that time, he built a church, formed a charter school and launched a community thrift store. He created a business incubator for people of color, purchased and renovated several homes, and started a job-training program.

His time at the nonprofit cemented his belief in human dignity and overcoming harsh odds. "I see a spirit of generosity in this city," he said. "I've seen perseverance and hardships endured. I've seen lives transformed and celebrations afterward."
By 2018, McLeish thought about applying his social calling to the business world. Accustomed to fundraising, he aspired to be someone who gave his own money, who could "help raise a generation of givers."

A friend who ran a Chick-fil-A restaurant in Texas suggested that McLeish consider becoming an Operator. He wasn't willing to leave his cherished New Orleans. As luck would have it, the mall location opened. McLeish applied.

His only concern was that the restaurant work would become too predictable. He was wrong.
A cause for celebration

When McLeish's drive-thru opened, there was trial and error. Every week felt like creating a new business. When rainstorms posed threats, McLeish outfitted his team in special protective gear.

"You would think it was a regular drive-thru," recalled Greg Tillary, who runs a mall restaurant adjacent to McLeish's. "It was well-organized and methodically thought-out. It took off."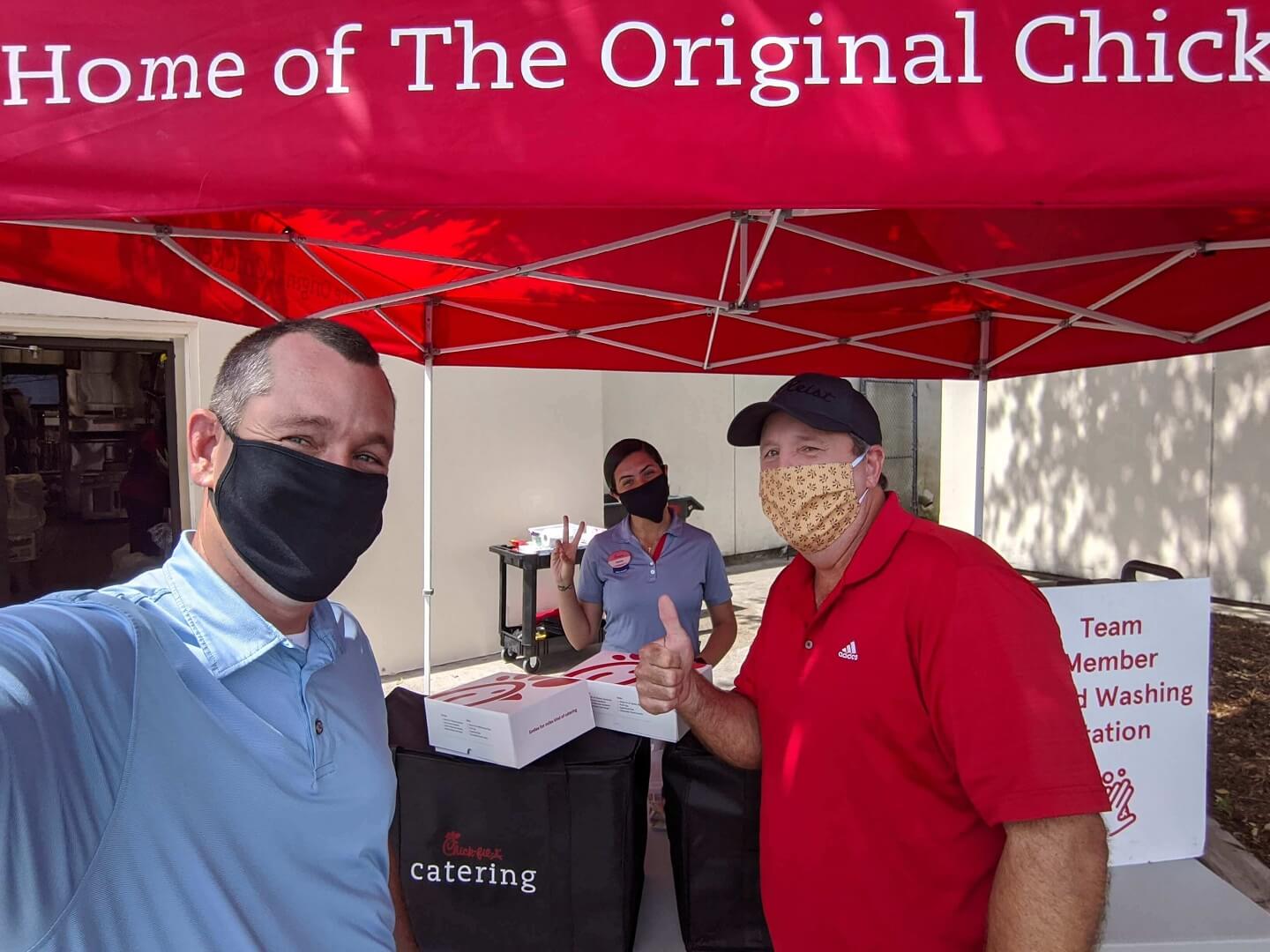 Aside from being McLeish's next-door mall neighbor, Tillary is also his mentee. Once a month they sit down to talk about business and life.

"Ben is a community guy and an amazing man," Tillary said. "When it comes to people, he looks at their heart and thinks with his heart. When the pandemic happened, he didn't quit."

McLeish ran his drive-thru for two months, until the mall reopened, making it possible to keep his entire team working.

McLeish credits his nonprofit work for preparing him for the tumultuous spring. "I love bringing organization from chaos," he said. "It's all I know."
Looking back, McLeish sees the experience as part of his long-term goal of lifting up a community, one individual interaction at a time.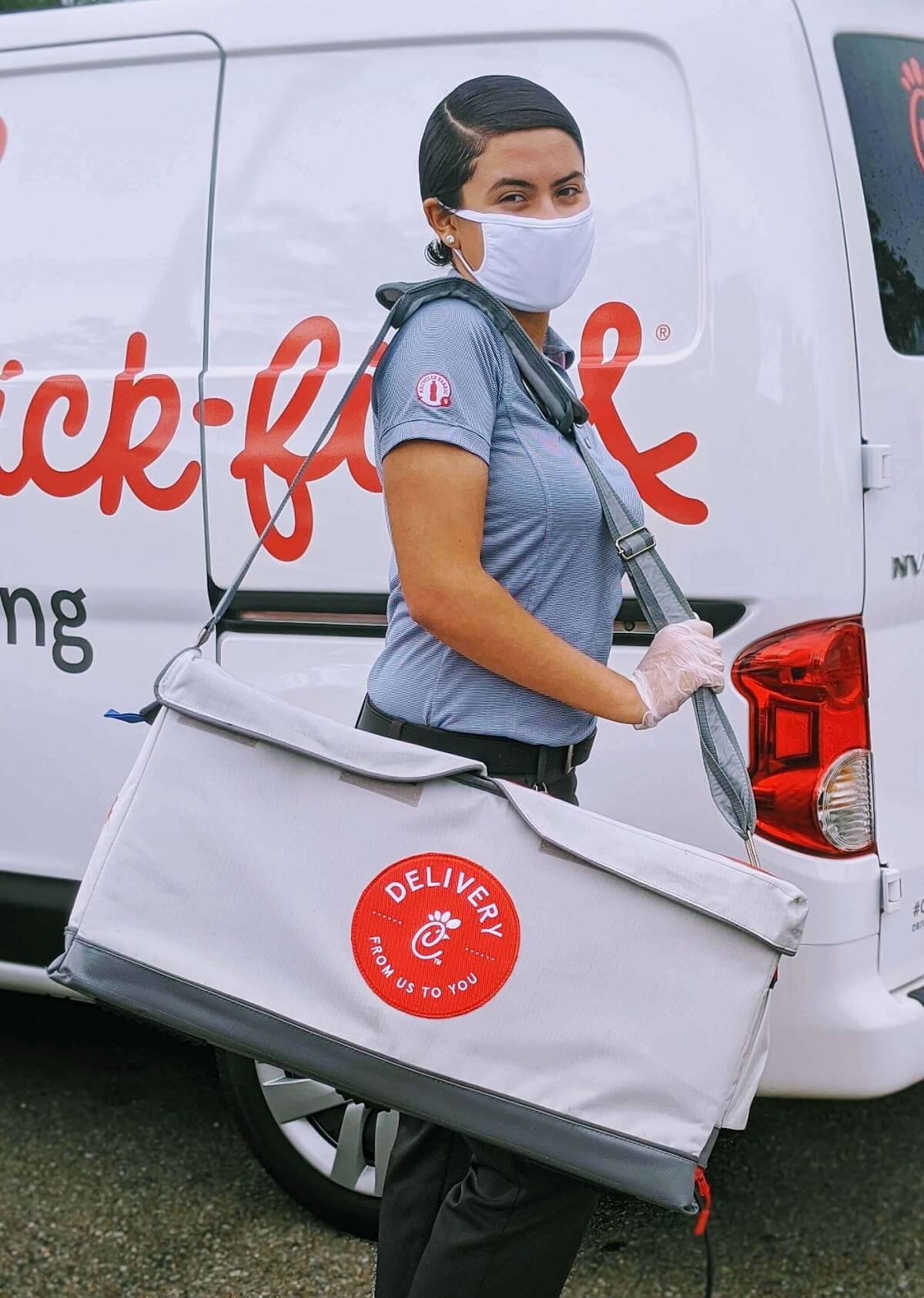 "My vision is to help propel Team Members toward a brighter future, to develop new generations of leaders, and to care for people," he said. "If we can do that, we can make a positive impact on our city."