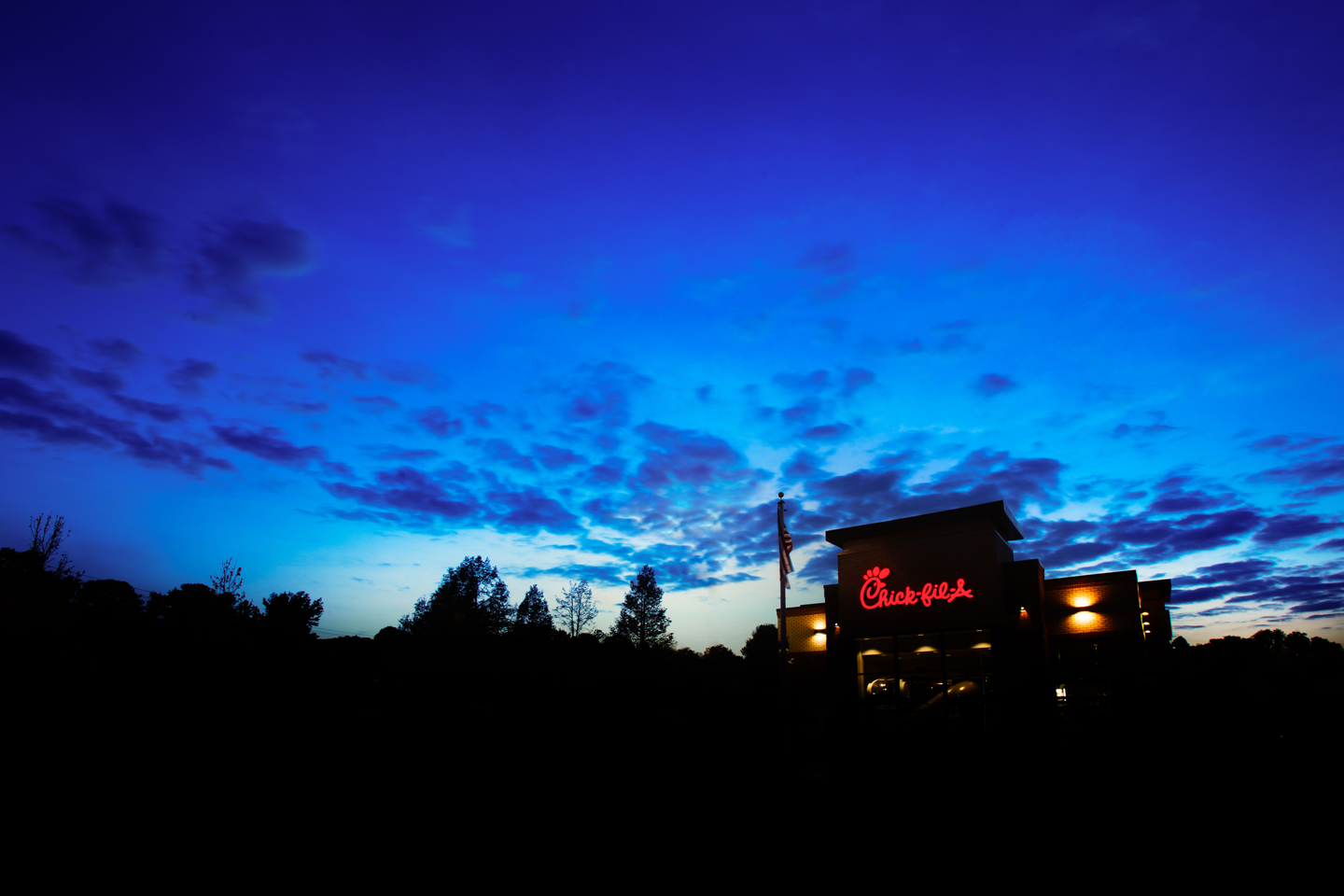 Here's what it looks like to camp outside of a Chick-fil-A
Off of Cascade Road in southwest Atlanta, a line of tents began popping up on top of a freshly paved parking lot at 5:30 in the morning on April 26. It was a hot and sunny day, one of those that feels like spring forgot about us and summer settled in far too soon.
Camping chairs circled a restaurant that hadn't yet officially opened its doors to customers. A group of college students who were studying for finals – and playing video games – hooked up their laptops to a makeshift charging station. A mom and her two kids played a board game in a tent, while music blasted from a speaker in front of another group starting a line dance like the kind you'd see at a wedding.
This is a First 100®
. Since 2003, Chick-fil-A franchise Operators have invited folks to camp out overnight in anticipation of their restaurants' grand opening – and to be the "First 100"
to get one year of free Chick-fil-A
. Some arrive in groups and others come solo, but 24 hours later, they all walk – and sometimes run or dance— through the newest addition to their neighborhood.
These are a few of the faces and scenes from the
Cascade Road First 100
. (We hope to see you
at the next one
.)
Photography by Jeff Roffman