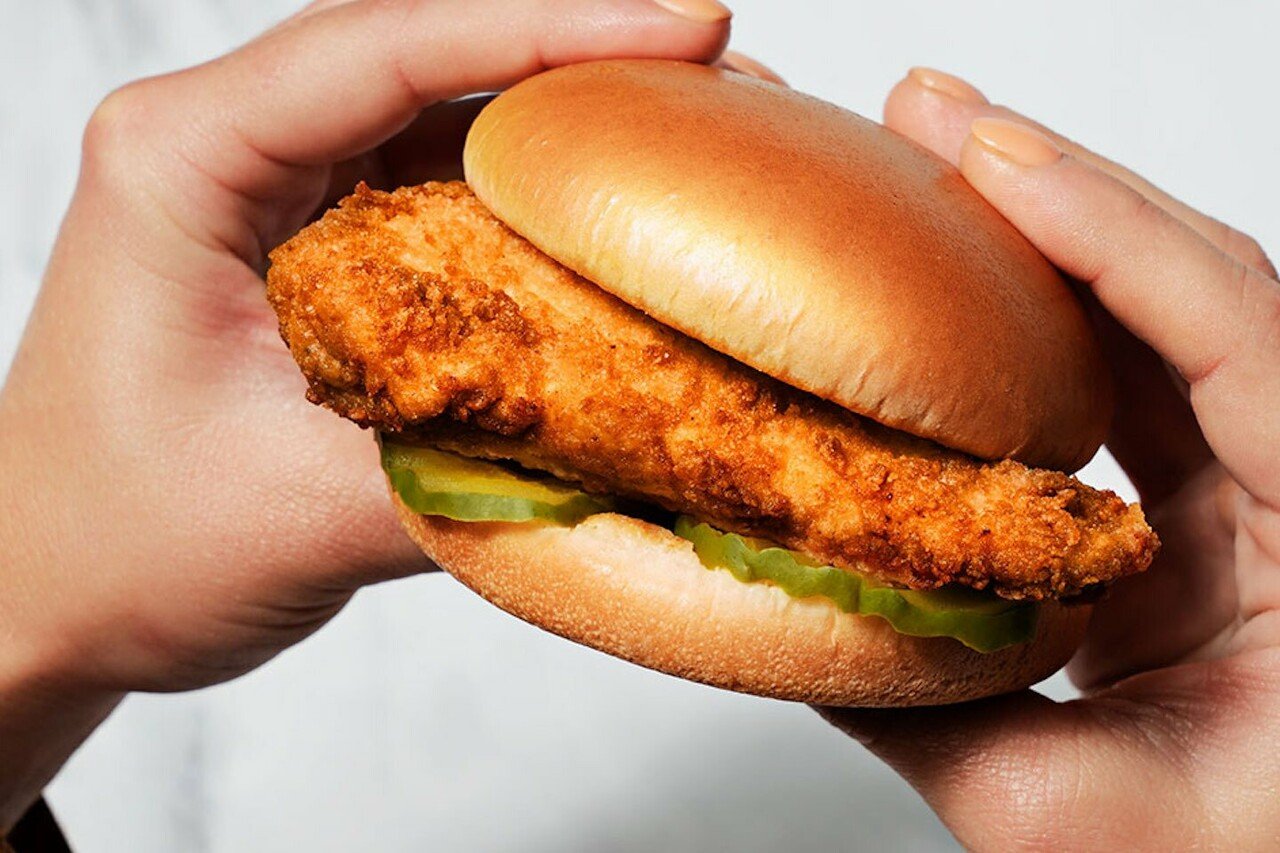 The origin of the original Chick-fil-A Chicken Sandwich
A secret recipe, a tradition of quality and a legion of fans. That's the story of the original Chick-fil-A® Chicken Sandwich.

Originally created as a quick way to prepare chicken for shift workers, restauranteur and Chick-fil-A Founder Truett Cathy began experimenting with the Chick-fil-A Chicken Sandwich recipe in the early 1960s. He spent years perfecting what is still the most popular entrée at Chick-fil-A by serving it to customers at The Dwarf House® (originally named the Dwarf Grill).

When the perfect mix of seasonings and ingredients was reached, customers said: "We like it. Don't change it again." And we haven't! Cathy's cooking method is still the way it's made decades later, and his recipe is still a secret.

While we can't share the secret recipe, we can reveal some fun facts about how the original Chick-fil-A Chicken Sandwich is made at each of the 2,800 (and counting!) Chick-fil-A® restaurants nationwide.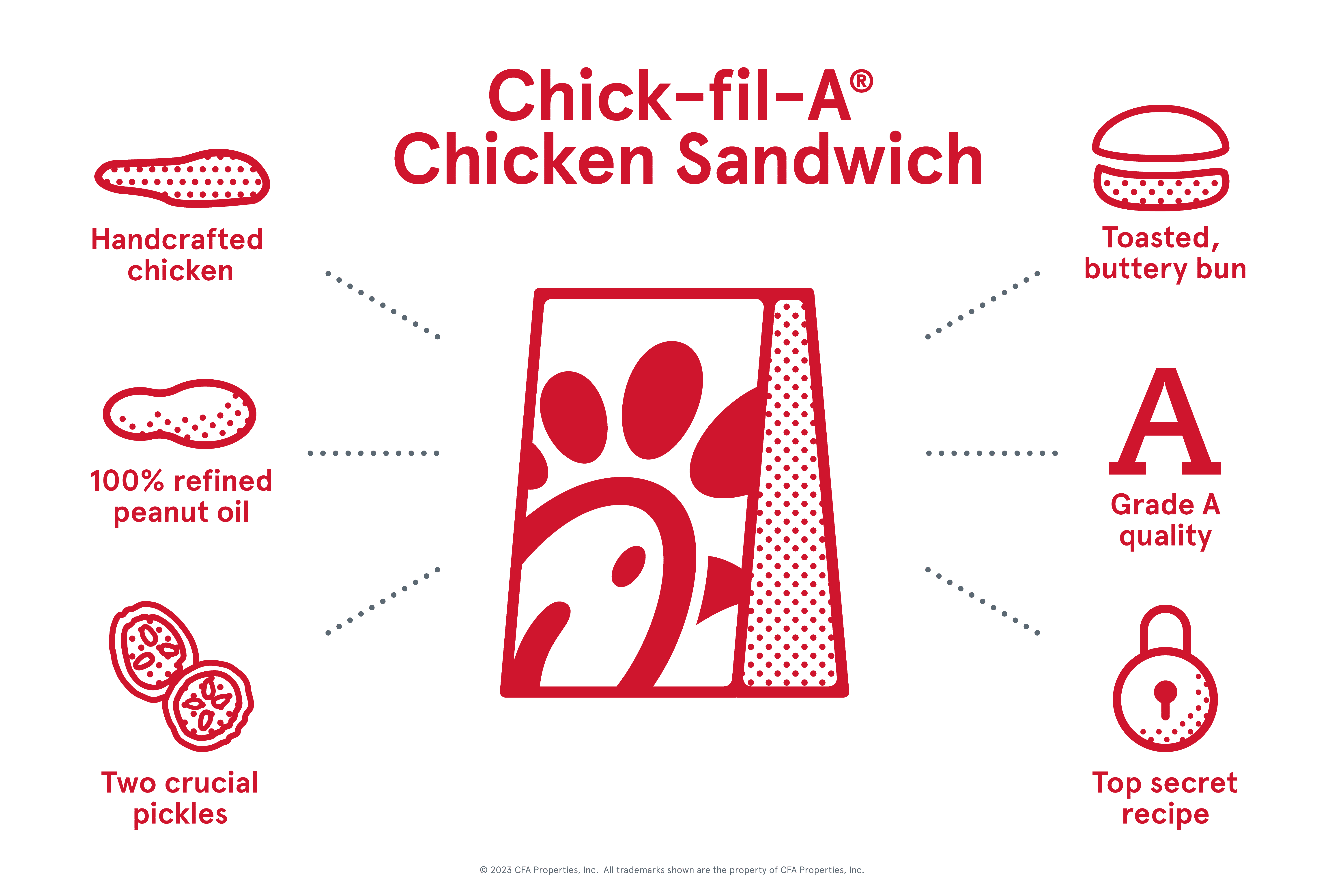 Handcrafted

Why so delicious? Creating this simple delight is actually a complex process. Each filet is hand cut, dipped into an egg and milk wash, hand breaded in our original seasoning and cooked to perfection throughout the day in a pressure cooker that locks in the juicy flavor of each piece.

100% refined peanut oil

Ever since our founder Truett Cathy created the Chick-fil-A Chicken Sandwich, we've been cooking our hand-breaded chicken exclusively in fully refined, heat-processed peanut oil. It enhances the flavor of the chicken and is trans-fat free (in fact, everything we serve in our restaurants is trans-fat free).

Two crucial pickles

To get the taste just right, cucumber slices are soaked for three days before ripening into the perfect pickles to go on our Chick-fil-A Chicken Sandwiches. Two crucial dill pickle chips serve as an essential addition to the sandwich's flavor.

Toasted, buttery bun

All of our buttery buns are toasted upon ordering for that freshly prepared touch.

Capital "A"

The capital "A" in Chick-fil-A is capitalized on purpose. It symbolizes "top quality" or "Grade A," like the original Chick-fil-A Chicken Sandwich, which is crafted with quality chicken and our signature hospitality.

Top secret

The secret recipe for the Chick-fil-A Chicken Sandwich is hidden in a safe at the Chick-fil-A corporate Support Center in Atlanta, Georgia. Only one person holds the combination (and we can't reveal who!).
Hungry yet? A simple sandwich with a long history and a complex recipe continues to be a simple staple for lunch or dinner at all Chick-fil-A restaurants. Order one for yourself today!