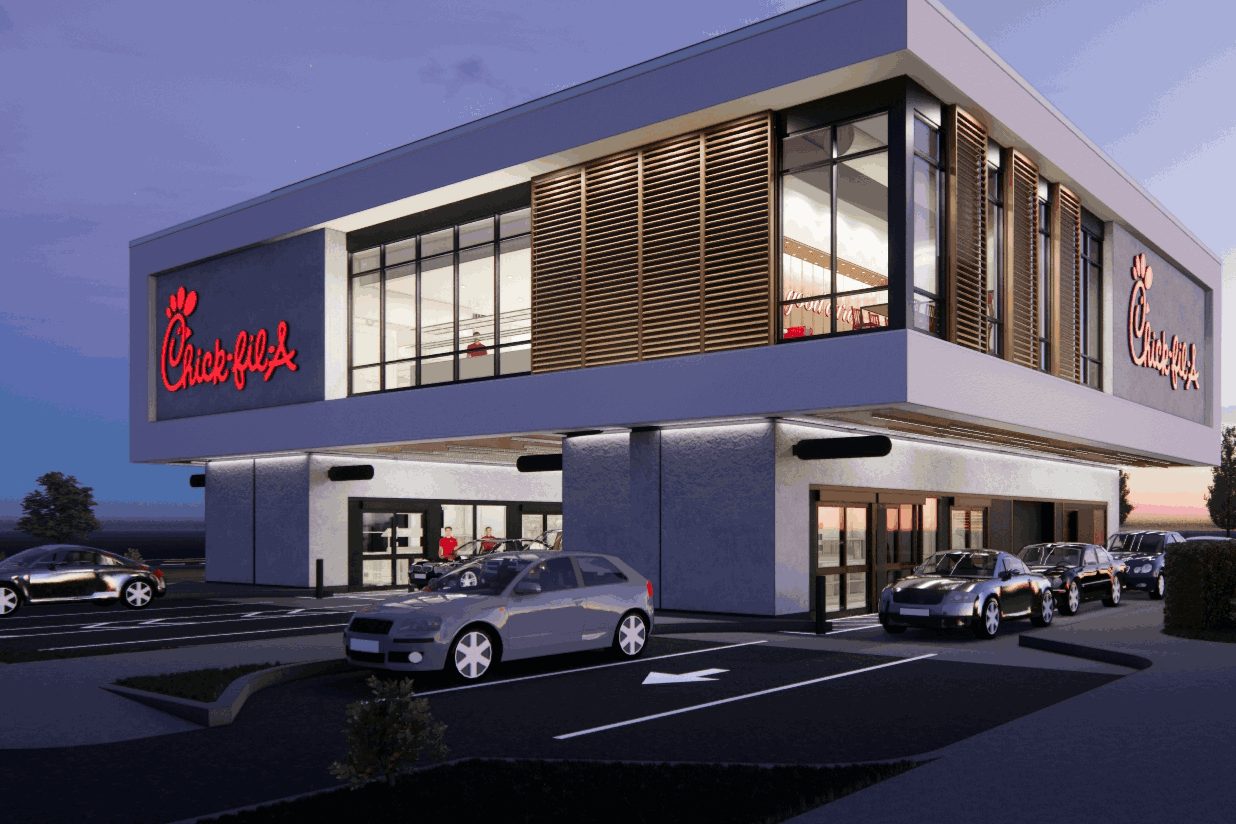 Testing two new restaurant design concepts to better serve our customers
Chick-fil-A® is always exploring new ways to serve our customers to better meet their needs and lifestyles. Which is why we're testing two new restaurant concepts, a new elevated drive-thru and a walk-up design, which combine digital ordering with Chick-fil-A's signature hospitality to make getting their Chick-fil-A favorites more convenient than ever before.

Both slated to open in 2024, the drive-thru concept will be located in the Atlanta metro area and the walk-up concept will open in New York City. The newest additions to Chick-fil-A's growing suite of specialized restaurant concepts were designed to meet the evolving needs of our customers who desire speed and convenience, while infusing every touchpoint with reasons for our guests to smile.

We've continued to introduce new features throughout the years, such as mobile ordering in the Chick-fil-A® App and dedicated Mobile Thru lanes, that have helped make ordering easier than ever and keep our guests moving. "Digital orders make up more than half of total sales in some markets – and growing – so we know our customers have an appetite for convenience," said Khalilah Cooper, executive director, restaurant design.

"Understanding this desire for convenience, the locations for these tests were intentionally selected with the customers in mind, giving them more control over their desired experience and cutting down wait-time, while continuing to provide genuine hospitality and care to every guest."

New innovation, same Team Member connection

Chick-fil-A's new drive-thru concept is designed for greater ease and efficient service, while still providing the friendly and warm hospitality our guests have come to know and love. Guests can choose to place their order with a Team Member or use the dedicated Mobile Thru lanes for orders placed ahead in the Chick-fil-A App. Either way, meals will be delivered quickly and in good hands.

By building the kitchen above the drive-thru lanes, meals are expedited to the Team Member who delivers the order directly to the customer in a space protected by the upper level, so hospitality won't be sacrificed for speed of service. Regardless of how you choose to order your meal, the restaurant design is made to elevate and accelerate the experience but keep the human interaction at its core.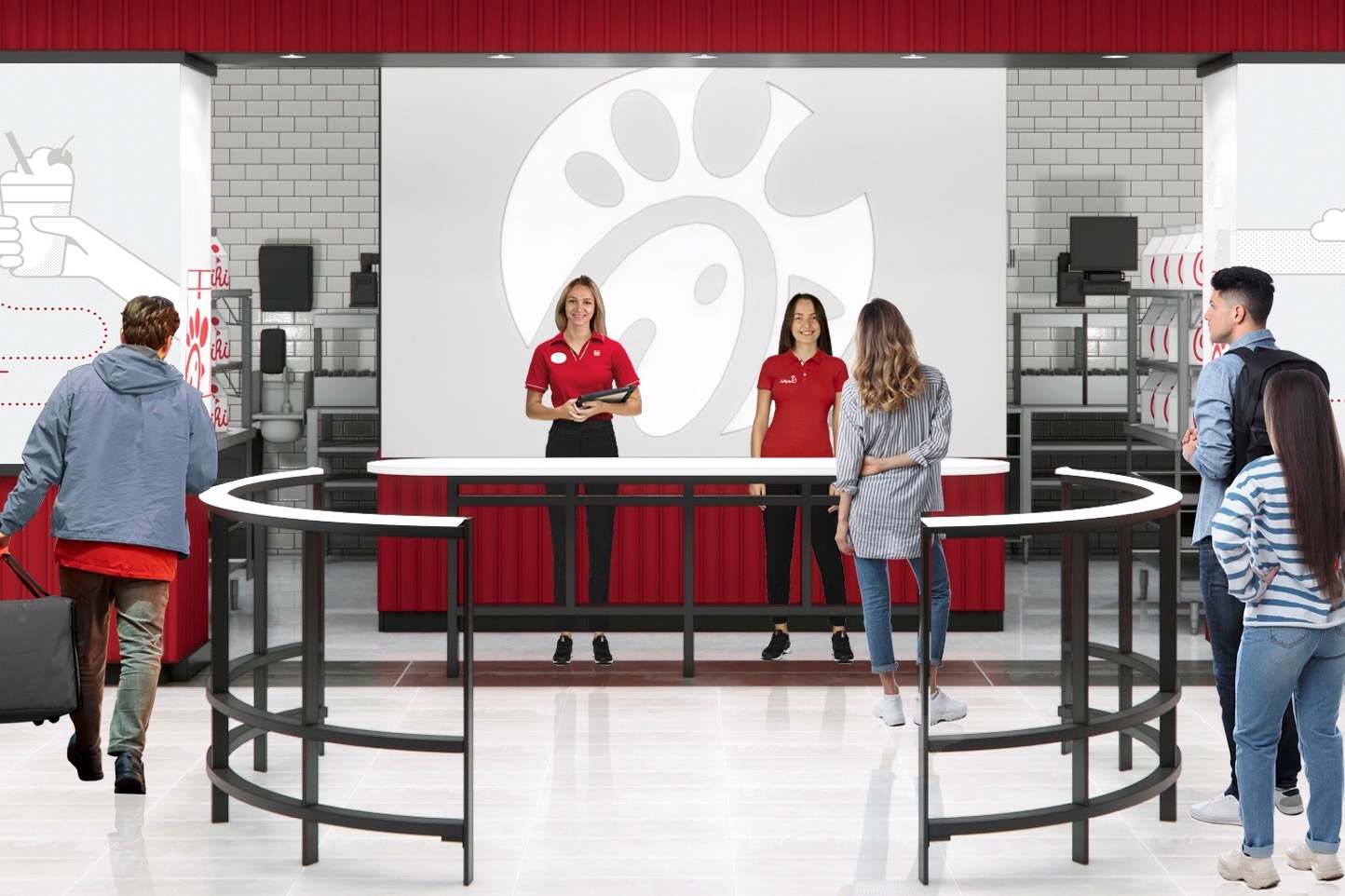 Warm hello, then grab and go

To bring Chick-fil-A's quality food and trademark hospitality to more neighborhoods around the country, our new walk-up concept is designed to fit seamlessly in urban areas with heavy foot traffic. The intuitive design allows guests to conveniently order their favorite items ahead of time in the Chick-fil-A App so that when they arrive, their freshly prepared order is handed to them with a smile, and they can quickly be on their way. Guests can expect an experience that gets their order into their hands quickly, just the way they like it, without interrupting their busy schedules.

Elevating our signature experience

Every decade of the Chick-fil-A ordering experience has looked a little bit different – we are always evolving to deliver a better experience for both our customers and our Team Members. "We want to leverage technology to elevate the human touchpoints in our restaurants," said Cooper. "These new digital formats make the customer and Team Member experience more seamless, and therefore more memorable, and give back precious time to connect with each other." With new advancements tailored to each customer that we serve, the future of quality food and hospitality – the Chick-fil-A way – looks bright.