Local Operator finds way to both support Team Members and give back to hometown
When Chick-fil-A Operator Ben Prine learned his restaurant in Cookeville, Tennessee, was due for some renovations, he was thrilled about the new investments to improve the customer experience. Yet the excitement surrounding those renovations was quickly tempered by a deep concern for the more than 80 Team Members at his restaurant.
A small town of roughly 33,000 residents, Cookeville is situated an hour east of Nashville. Prine's restaurant is the only Chick-fil-A in town with the closest nearby location 50 miles away. Knowing the restaurant would close for six weeks to undergo the construction, Prine was worried about losing his "extended family" – the team he'd worked hard to build and who would need to find other means to provide an income.
"We have Team Members who are college kids paying for school; high school kids helping to support their families; and adults with kids who needed to have a steady paycheck," said Prine. "I made up my mind to do whatever it would take to make sure I was helping to take care of my team."
For nearly a year, Prine set aside money each month that he could use to help support his Team Members during the renovation, while devising a larger plan to get them more engaged in serving the community. The goal was to keep delivering employees a regular paycheck even when the restaurant was closed.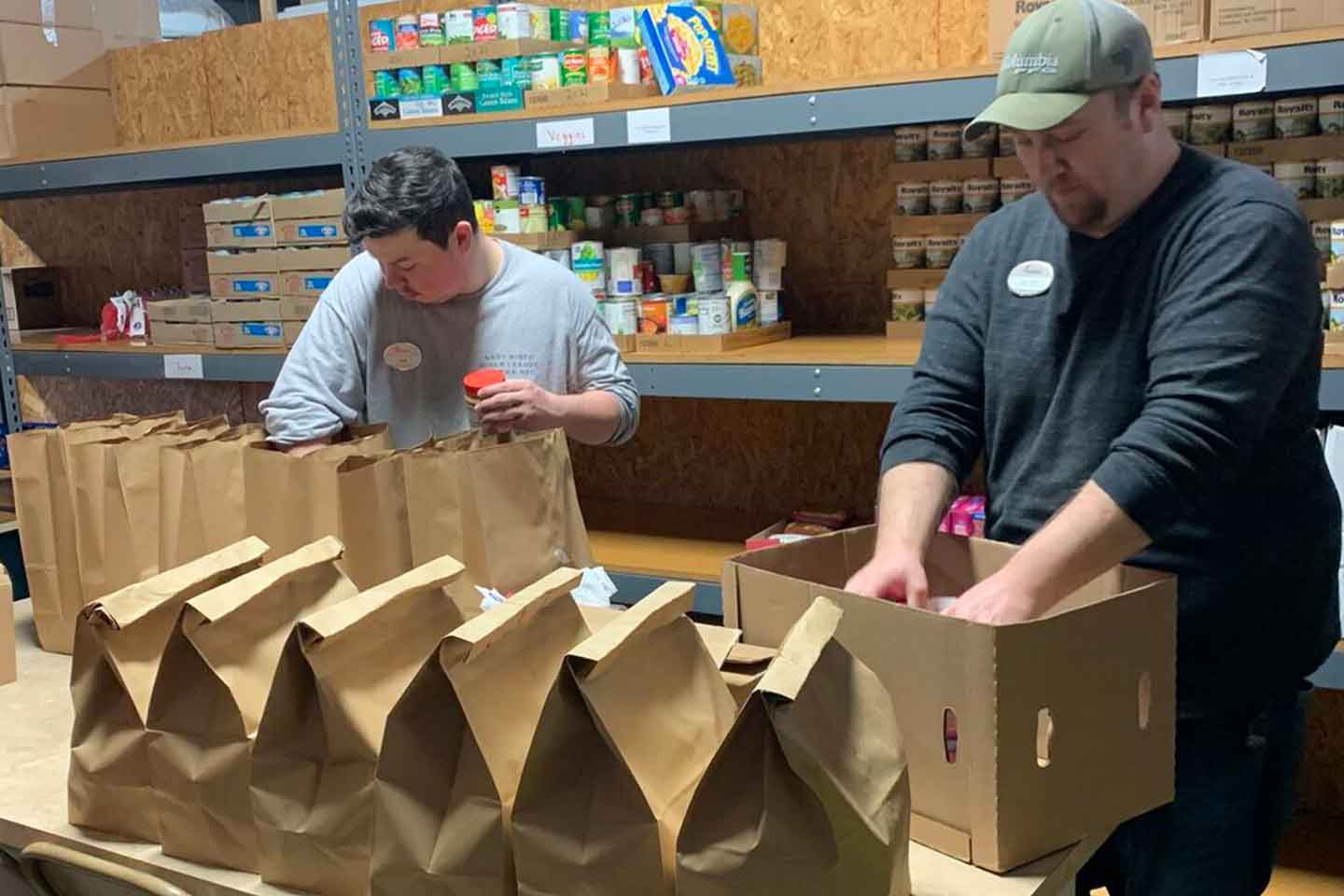 Team Member Natasha Calhoun said Prine's pledge to support his team removed an emotional and financial burden from many on his staff, who couldn't justify the long drive to temporarily work at another Chick-fil-A location. "Knowing we still had a job and a place to work was just a huge relief for everyone."
Ensuring Team Members had some financial stability during the renovation was just one piece of a bigger puzzle for Prine. Working alongside his team, Prine identified opportunities to serve and support Cookeville through volunteerism. Team Members rotated shifts at various non-profit organizations in the community, ranging from Habitat for Humanity and an animal shelter, to the local food pantry serving families in need.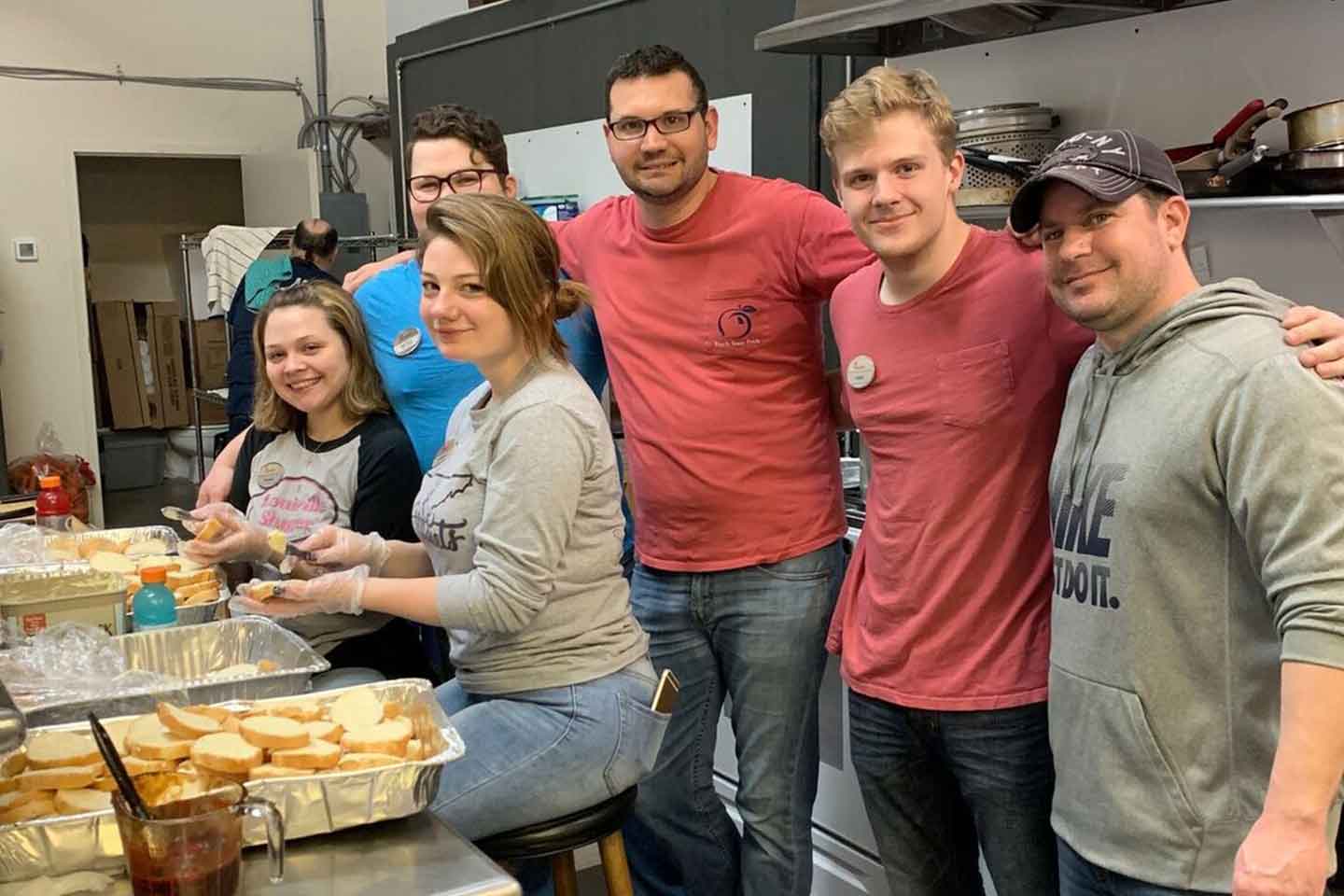 "Whatever we do, we try to have a positive influence on others in our community," said Prine. "We have a strong presence in our town, and it's a tight-knit community. People here know that Chick-fil-A is here to help, and our team does a great job keeping its finger on the pulse of the community as we look for ways to serve. This was just an awesome opportunity to impact our community even when we couldn't be physically open to serve them."
In all, Team Members from Chick-fil-A Cookeville logged more than 1,620 hours of community service during the restaurant closure.
"I think we were all a little nervous at the beginning because we didn't really know what situation we'd be walking into," said Calhoun. "But, once we got to our volunteer sites it was great. It was like a team building activity for us, as we got to work with lots of Team Members we don't normally get to interact with."
The community's response to the staff's goodwill was apparent at the restaurant's re-opening.
Within 10 minutes of opening the doors for lunch, it was overflowing with Cookeville residents eager for both an Original Chicken Sandwich and the chance to say "thanks" for giving back.