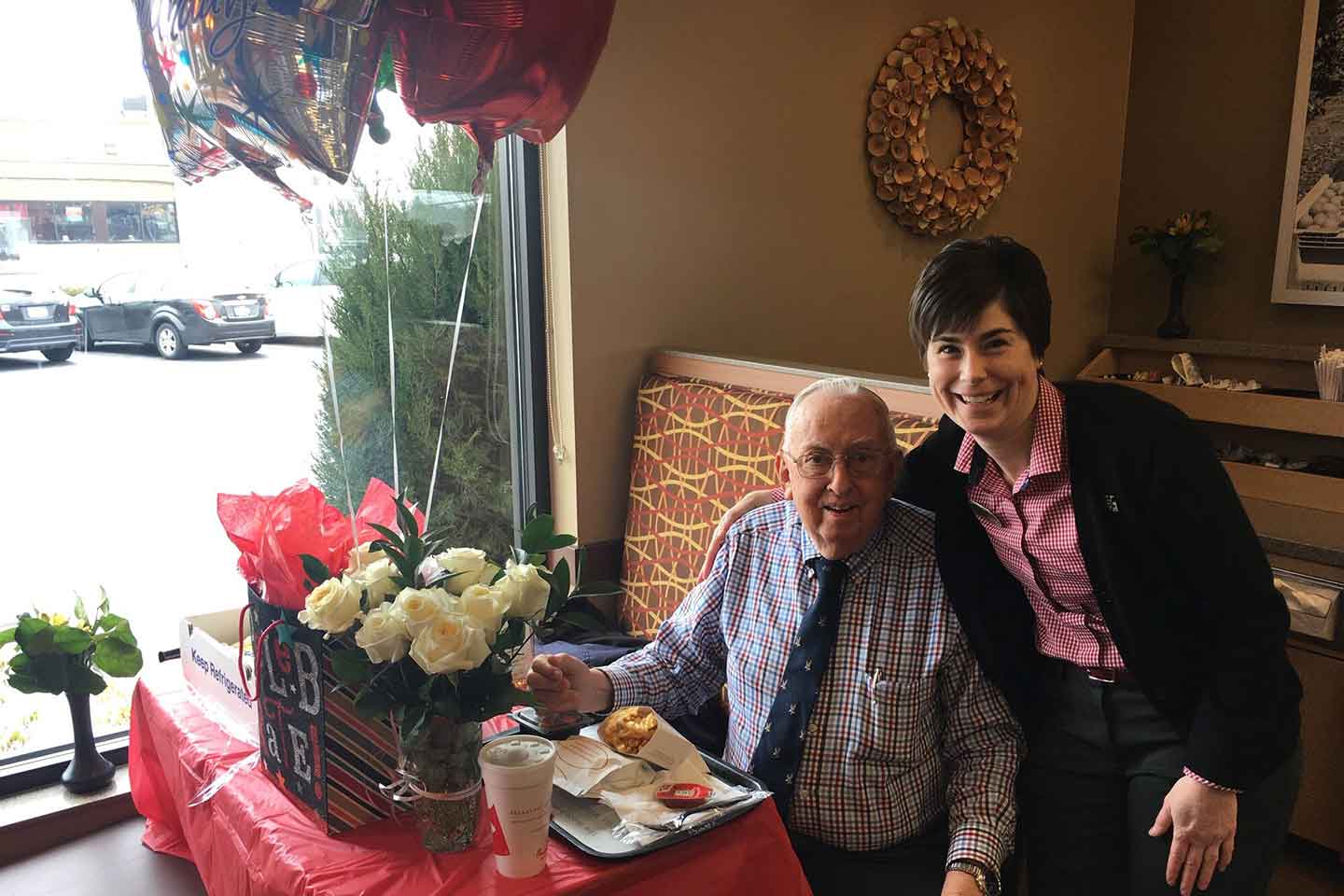 92-year-old finds second family at Pennsylvania Chick-fil-A
Ninety-two-year-old Roger Merrill left his childhood dairy farm in Maryland seven decades ago and did incredible things: he studied engineering at Johns Hopkins University, helped guide IBM into supercomputer and barcode eras, and traveled the country. Yet it was the simple life he craved, so in 2001 he moved with his wife, Joanne, to a slower-paced community in Lancaster, Pennsylvania, where they made routine outings to their local restaurant, Chick-fil-A Lincoln Highway East.
They quickly became regular faces to the restaurant team. Roger, usually clad in his plaid shirt and khaki trousers, was soft-spoken, but Joanne liked to gab. They seemed like best friends. Soon the restaurant team learned their story.
Roger and Joanne hailed from the same hometown and attended the same church. He was seven years older. After high school, they both found work at a nearby Army testing facility. He had a car. She didn't. One day, she asked for a ride. That was that – they married in 1952.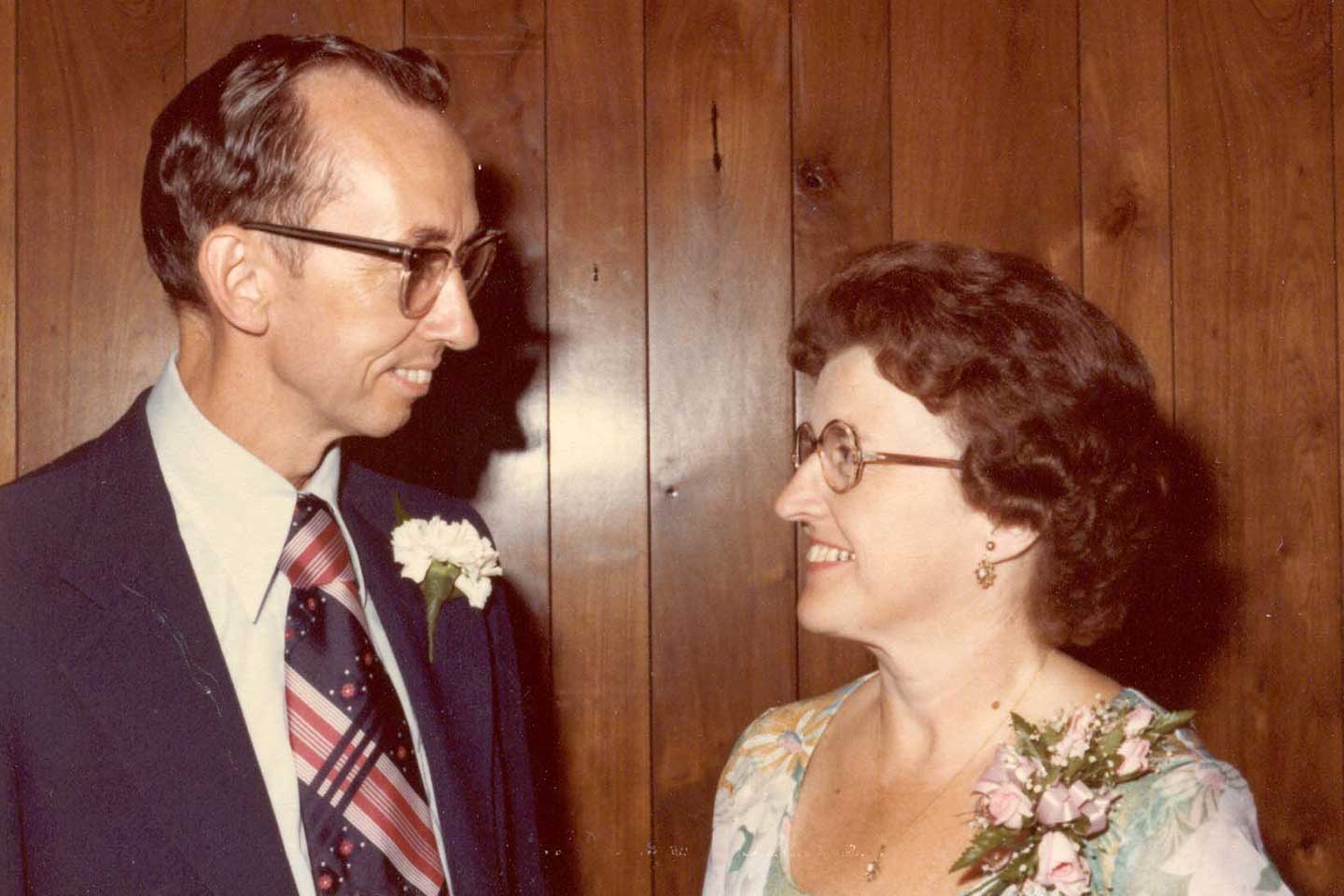 Joanne, especially, loved Chick-fil-A and its welcoming atmosphere. During a short stint in Georgia before their Lancaster retirement, she often dragged Roger to the mall because it was home to the area's only Chick-fil-A. Roger's appreciation for the restaurant only grew.
"I'm treated with dignity and respect, and served good food," he says now.
In 2012, Joanne started having difficulty walking. When Roger pulled into the Chick-fil-A parking lot, Team Members quickly arrived to escort her in every time. The following year and after a 61-year marriage, Joanne passed away. The restaurant catered her funeral service for free.
Roger kept coming in, twice a week. He didn't have family in the area, so he usually sat alone.
It was then the restaurant team made a decision: For the rest of his life, Roger Merrill would eat for free.
"He kind of became our adopted grandpa — an extended member of the family," says Operator Judy Shaffer. "He knows he always has a place to come for a warm, cooked meal."
Now, when they see him pull into parking lot (yes, he still drives at 92!), Team Members prepare his regular order on the fly: an Original Chicken Sandwich meal with Waffle Potato Fries, a Sweet Tea and Fruit Cup.
"You see Roger and just feel good," says Kim Martin, the restaurant's director of hospitality. "We wanted to make sure that he knew when he comes in, he'd feel loved."
On the days he isn't feeling well, Roger is sent home with soup. In addition, he is invited to every off-site holiday party, and Team Members throw birthday parties for him in the restaurant. Locals drop off cards.
The restaurant team has also connected with Roger's daughter, Karen, who lives in Colorado. The team sends her updates on Roger's comings, goings and health.
"They are just the most kind, caring, loving, serving people I have met," Karen says. "They treat him like royalty."
These days, the restaurant team has even managed to get Roger to gab like his late wife once did. "Dad's personality is not vibrant or outgoing, but the Chick-fil-A staff brings it out in him," Karen says.
Reflecting on his good fortune, Roger calls the restaurant "a treasure." Although he misses Joanne daily, he says, "she has been replaced with a Chick-fil-A family, and they've made my life easier."