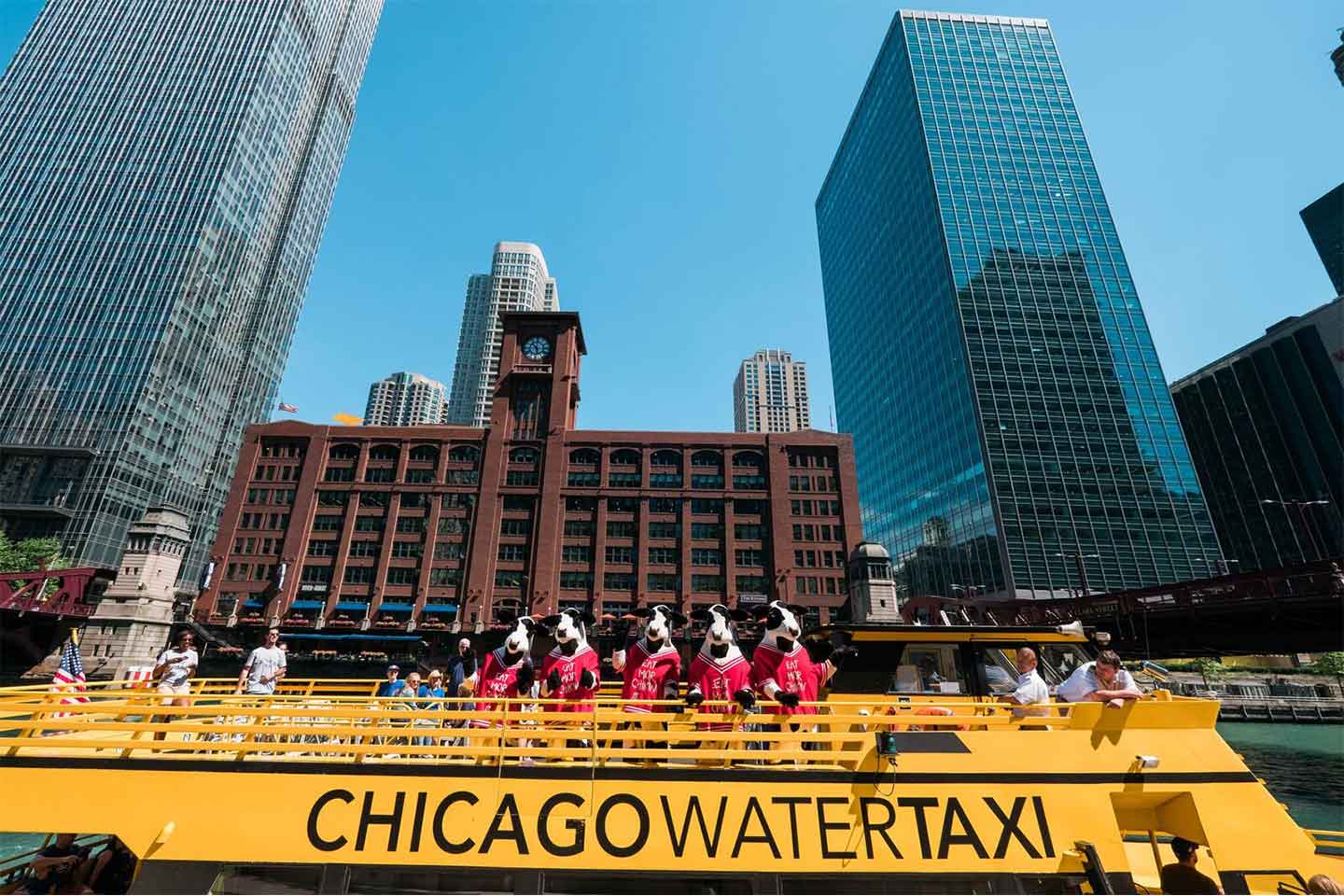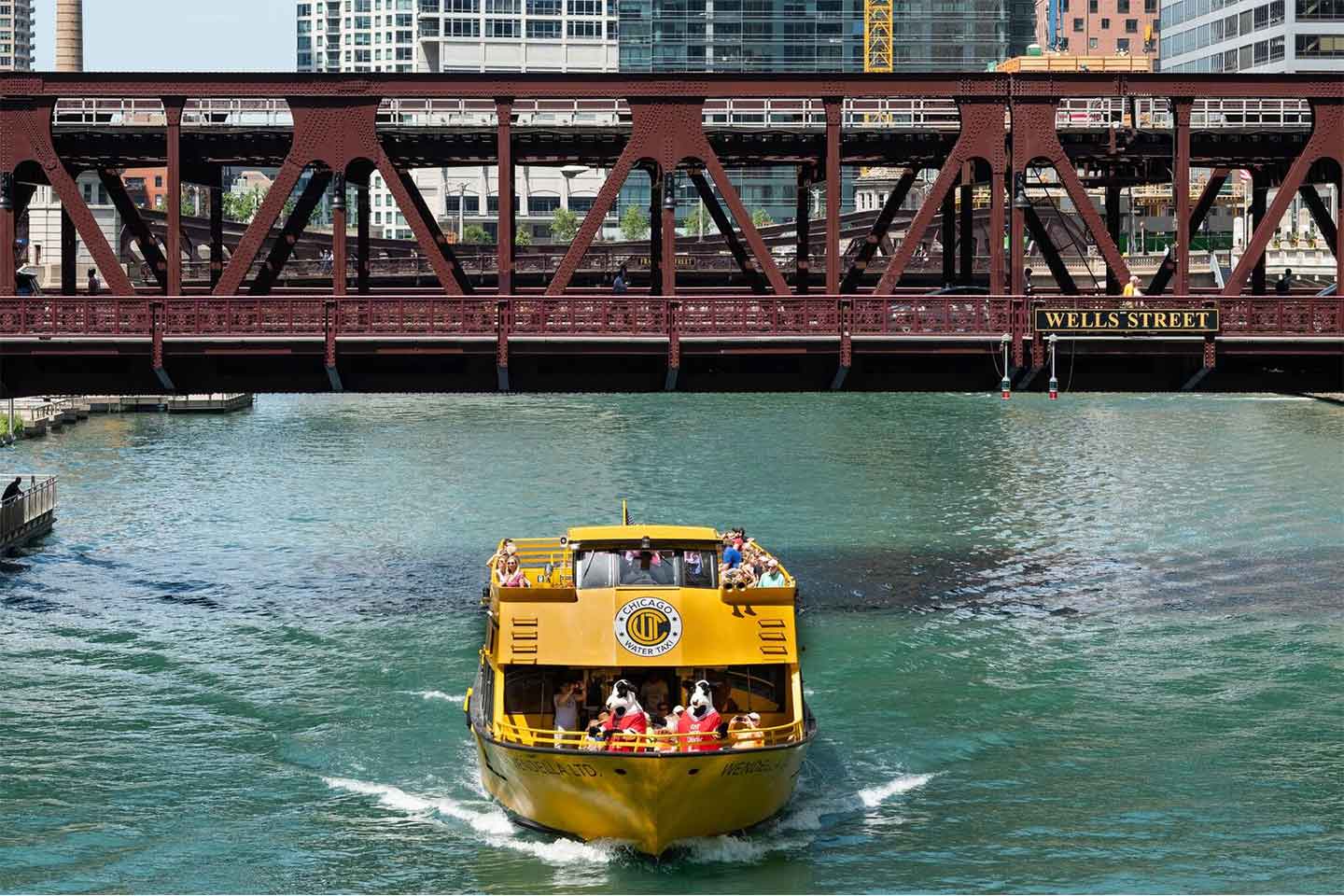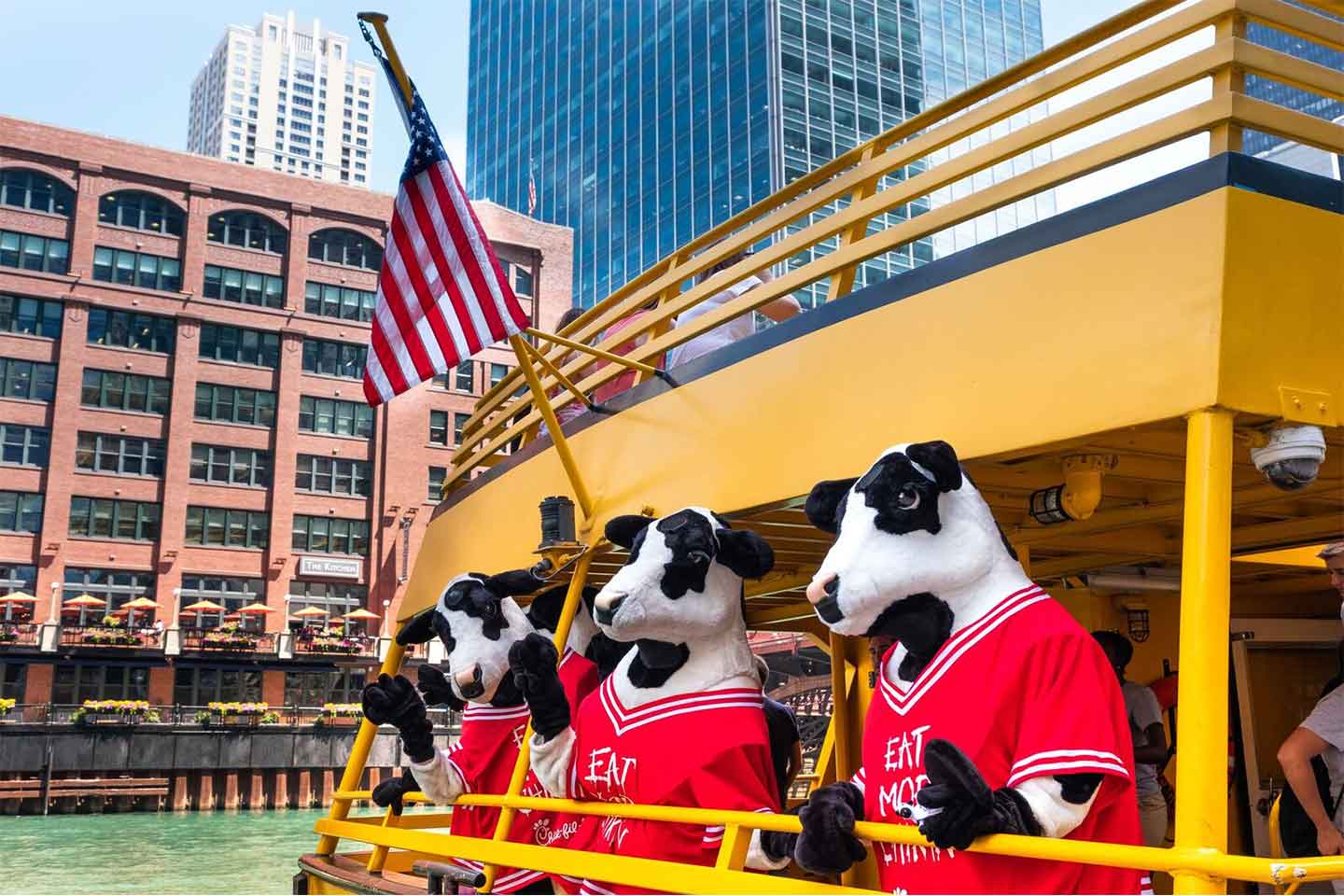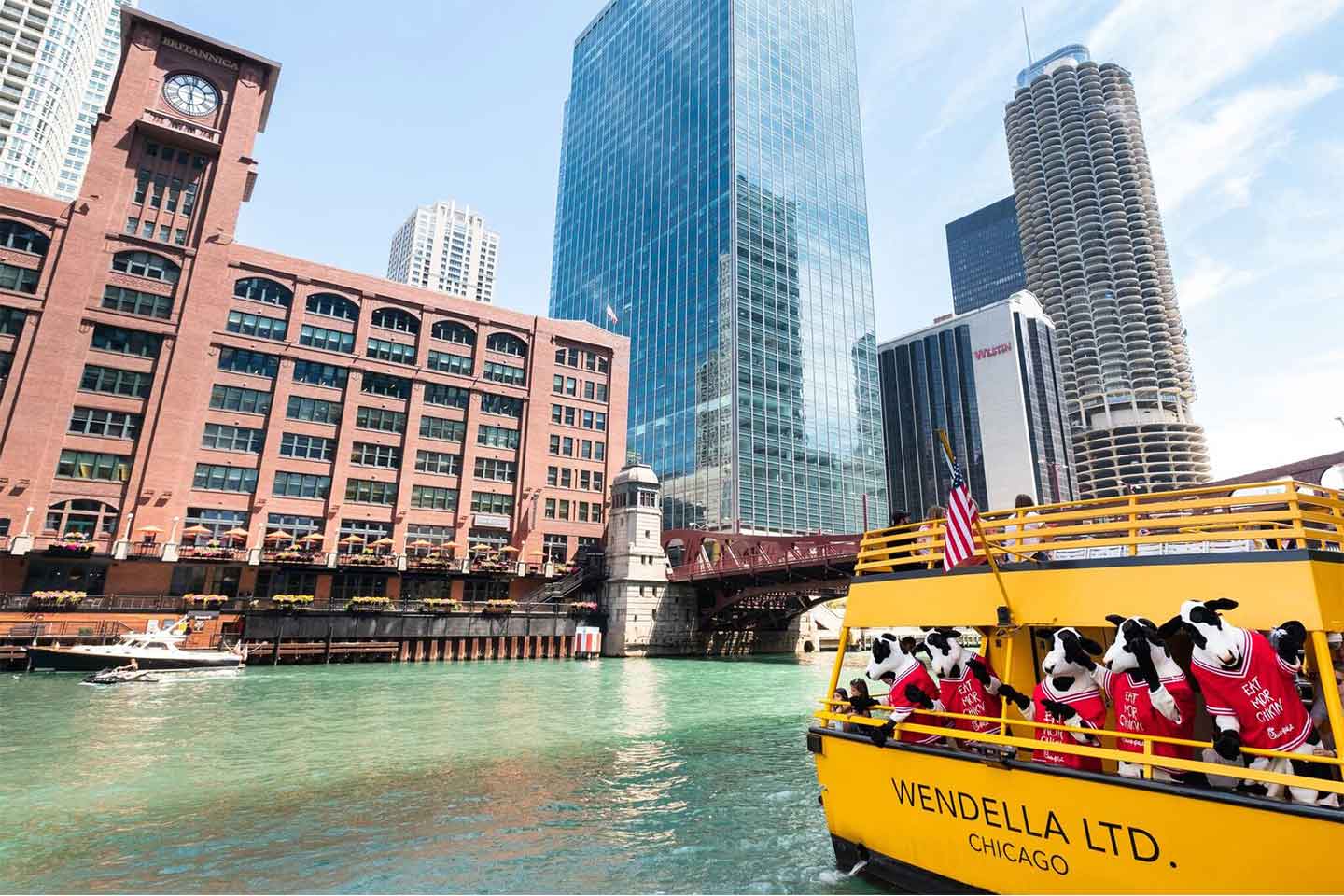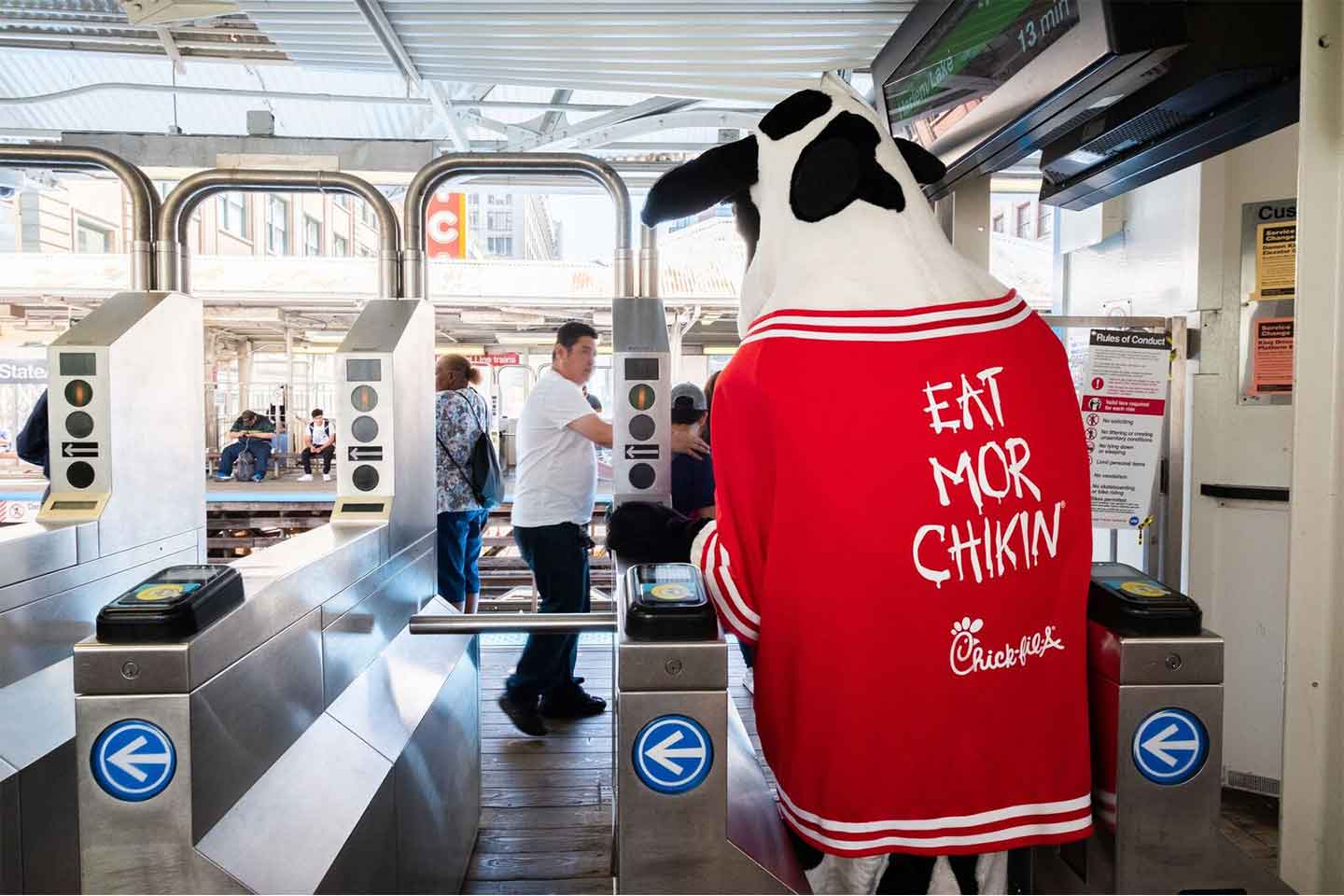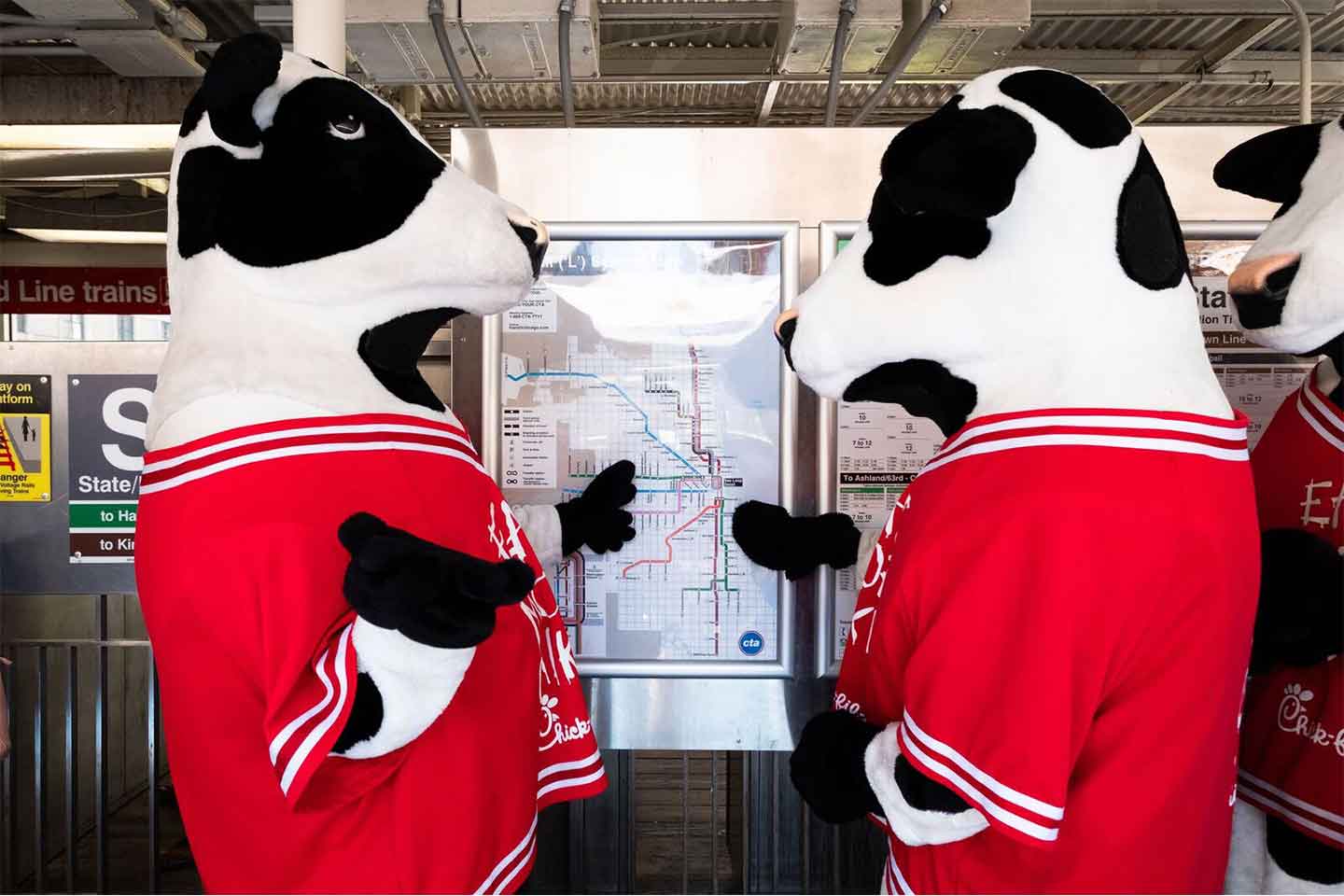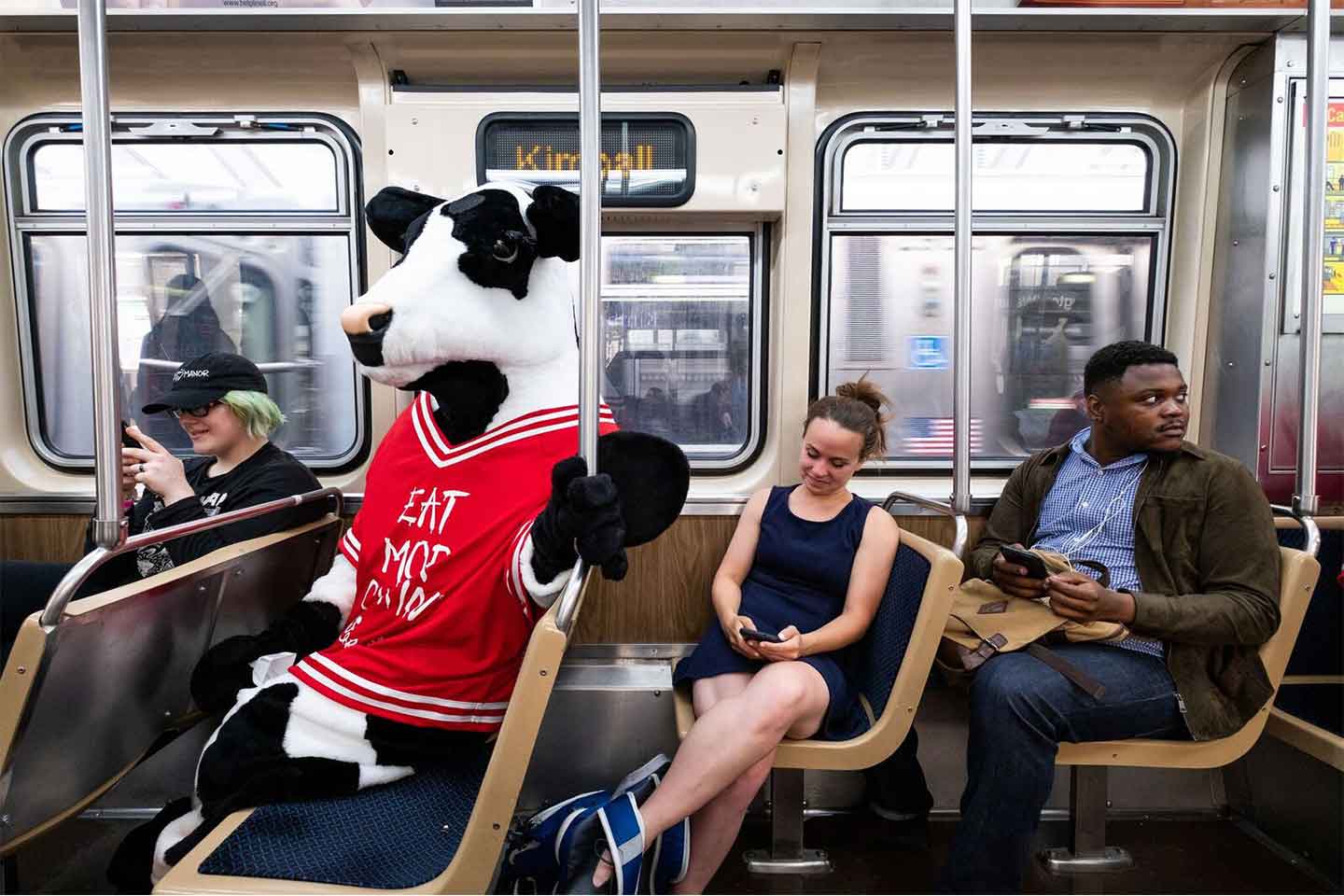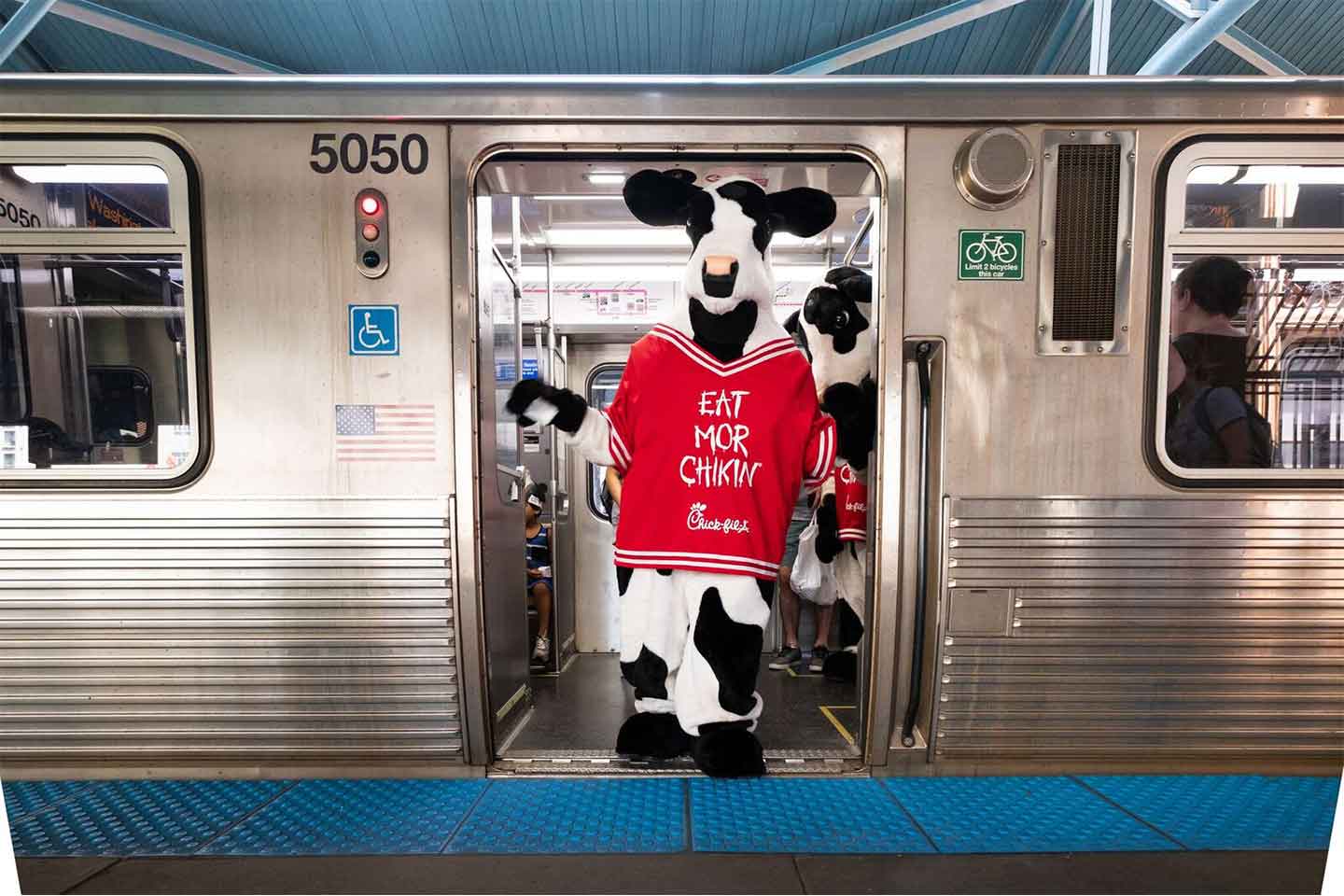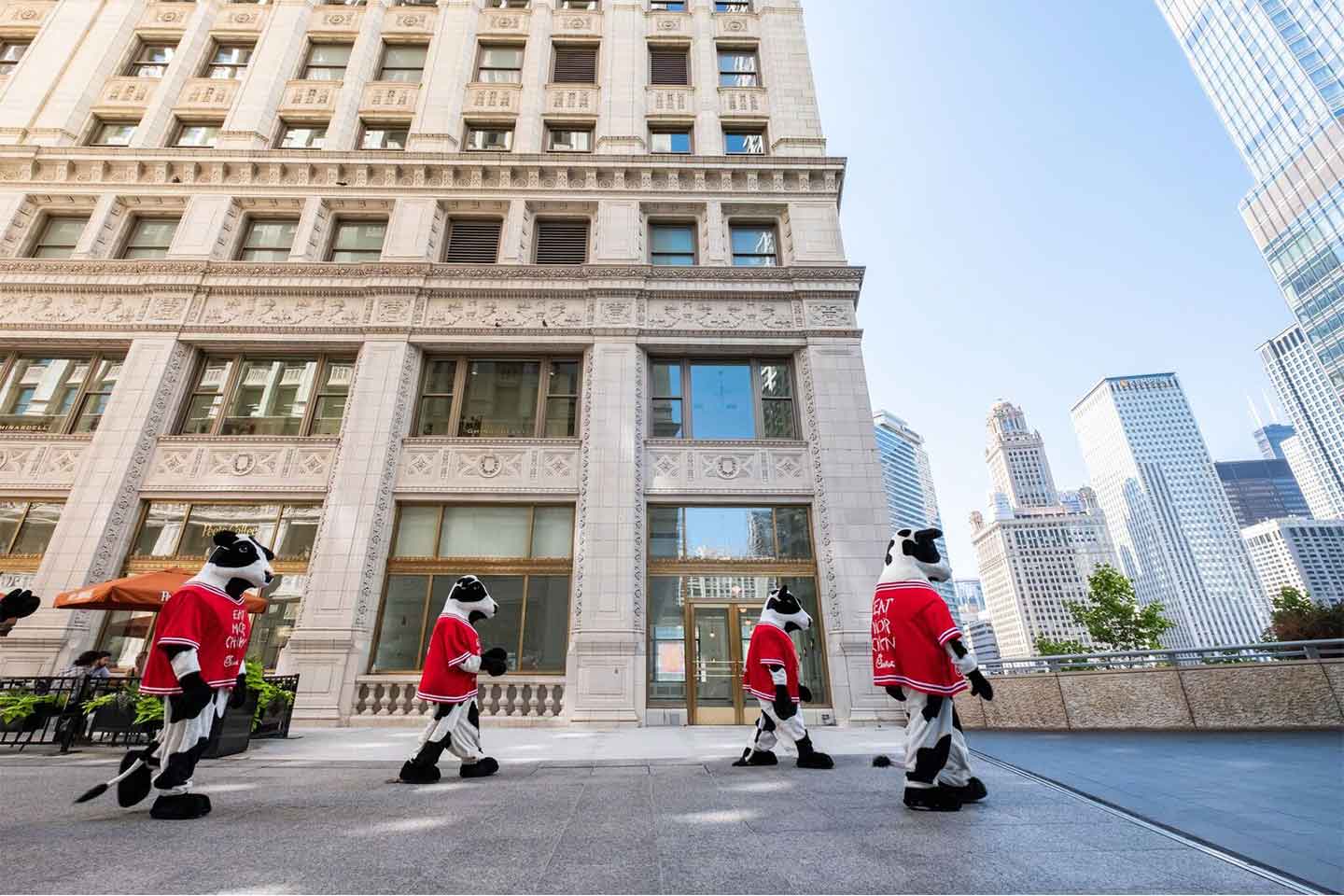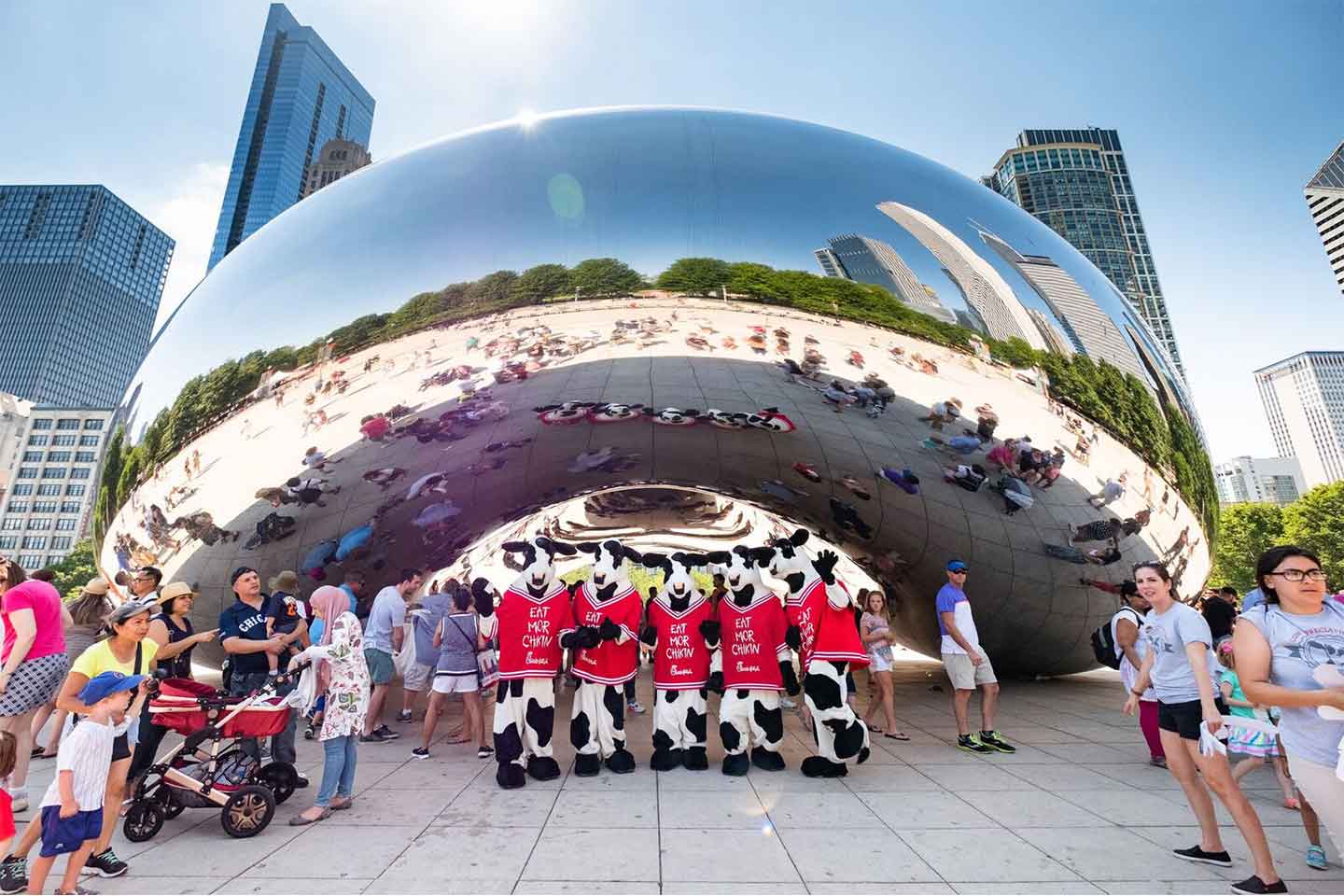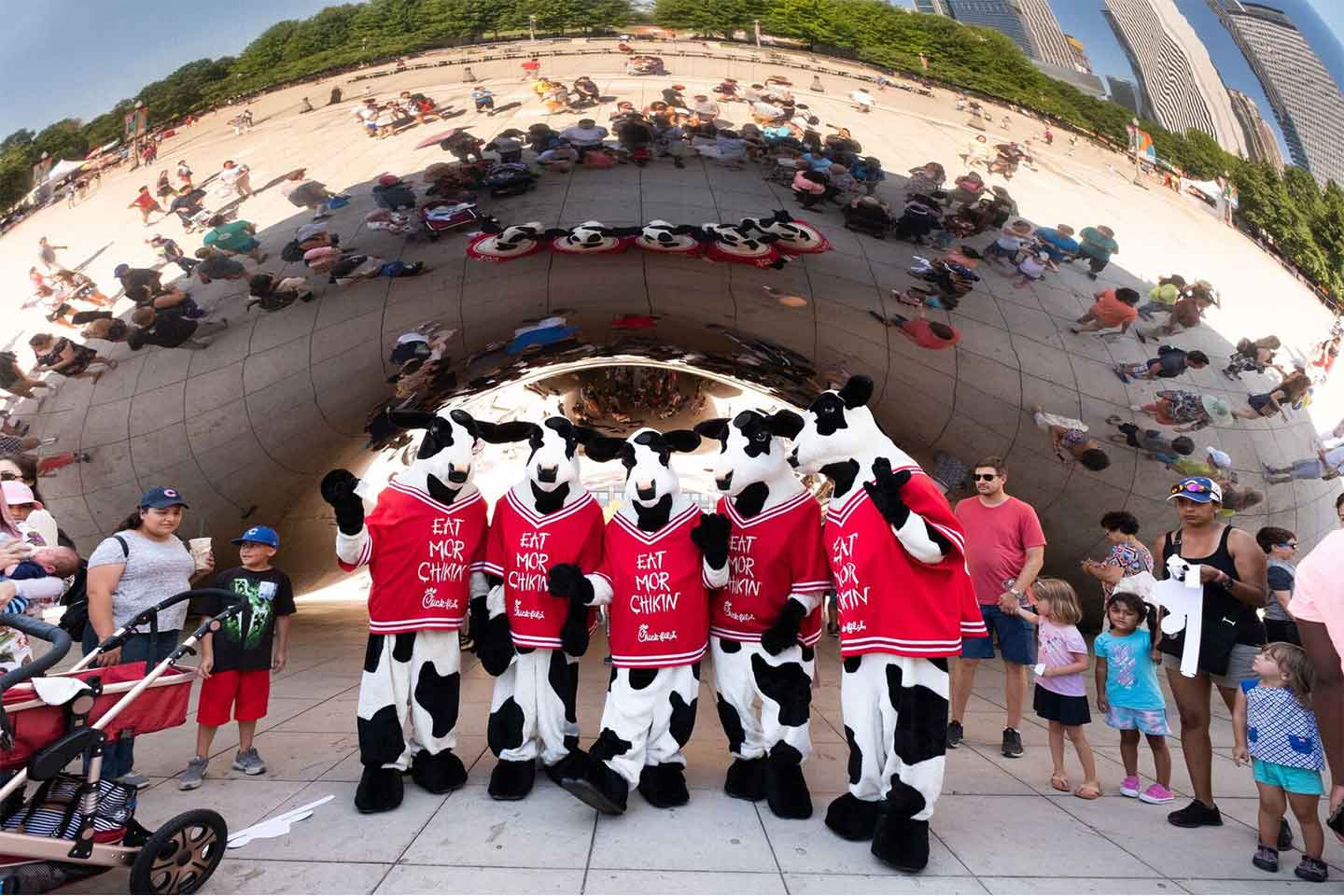 A picturesque summer day in Chicago was all it took to lure our favorite "Eat Mor Chikin" Cows from greener pastures for a taste of the city life. Against a backdrop of daily commuters on the "L" and the Chicago River, the cows brought a black-and-white message of their own: Cow Appreciation Day was coming, and you better not forget it.
The same week, thousands of customers hoofed it to Chick-fil-A's across the country dressed as cows for free chicken, flaunting their spots proudly. Coincidence? We think not.
Check out their adventure-packed day in Chicago.