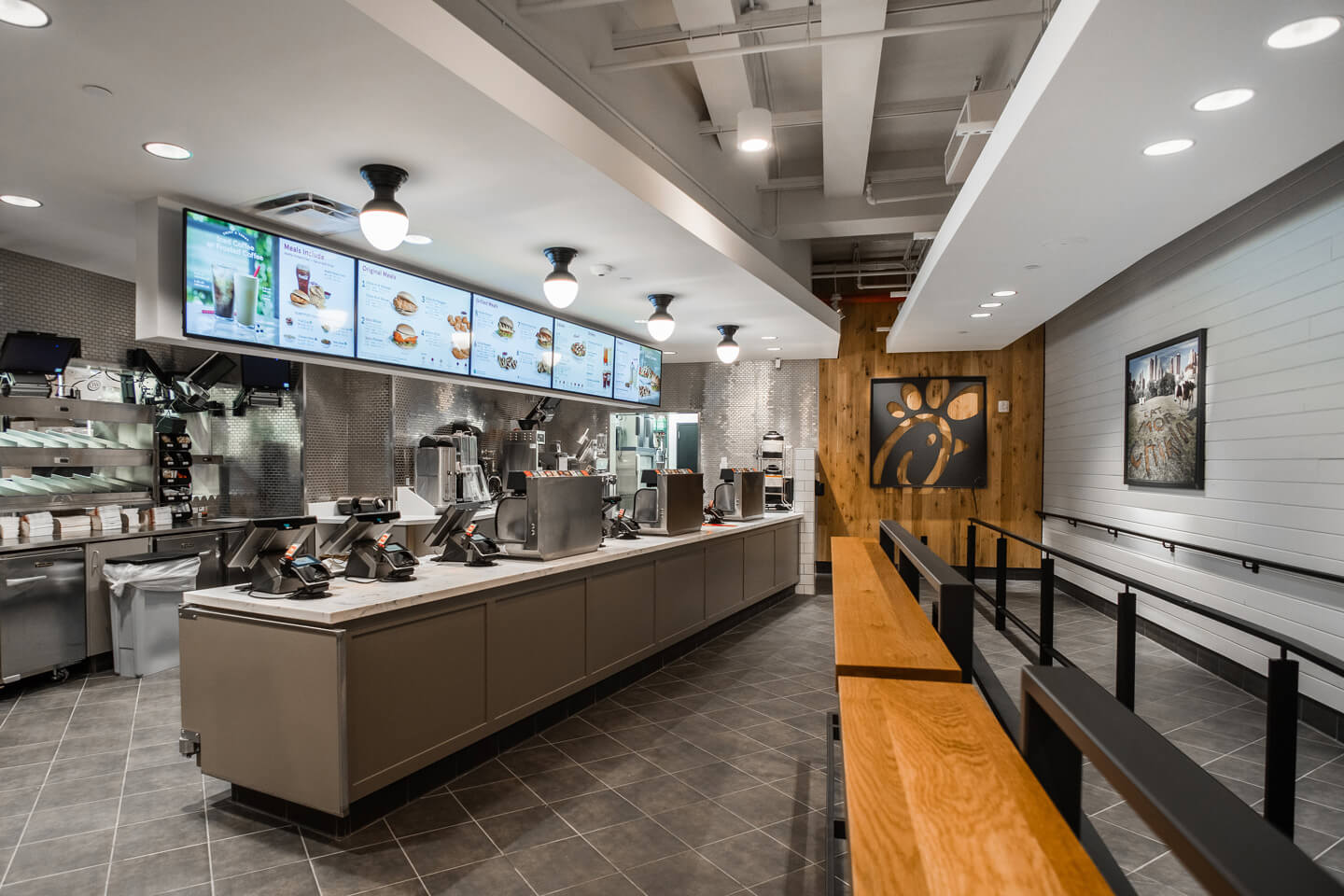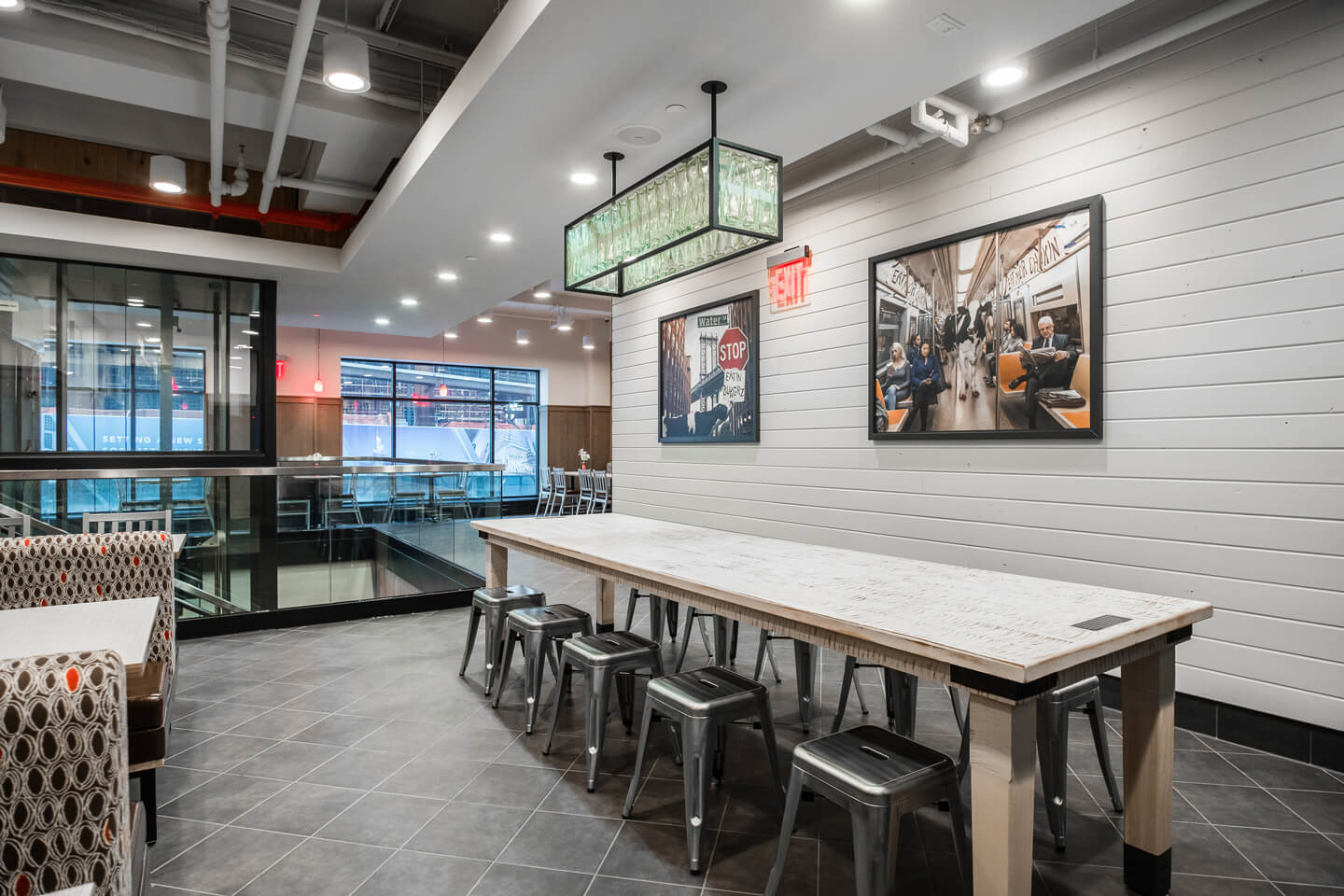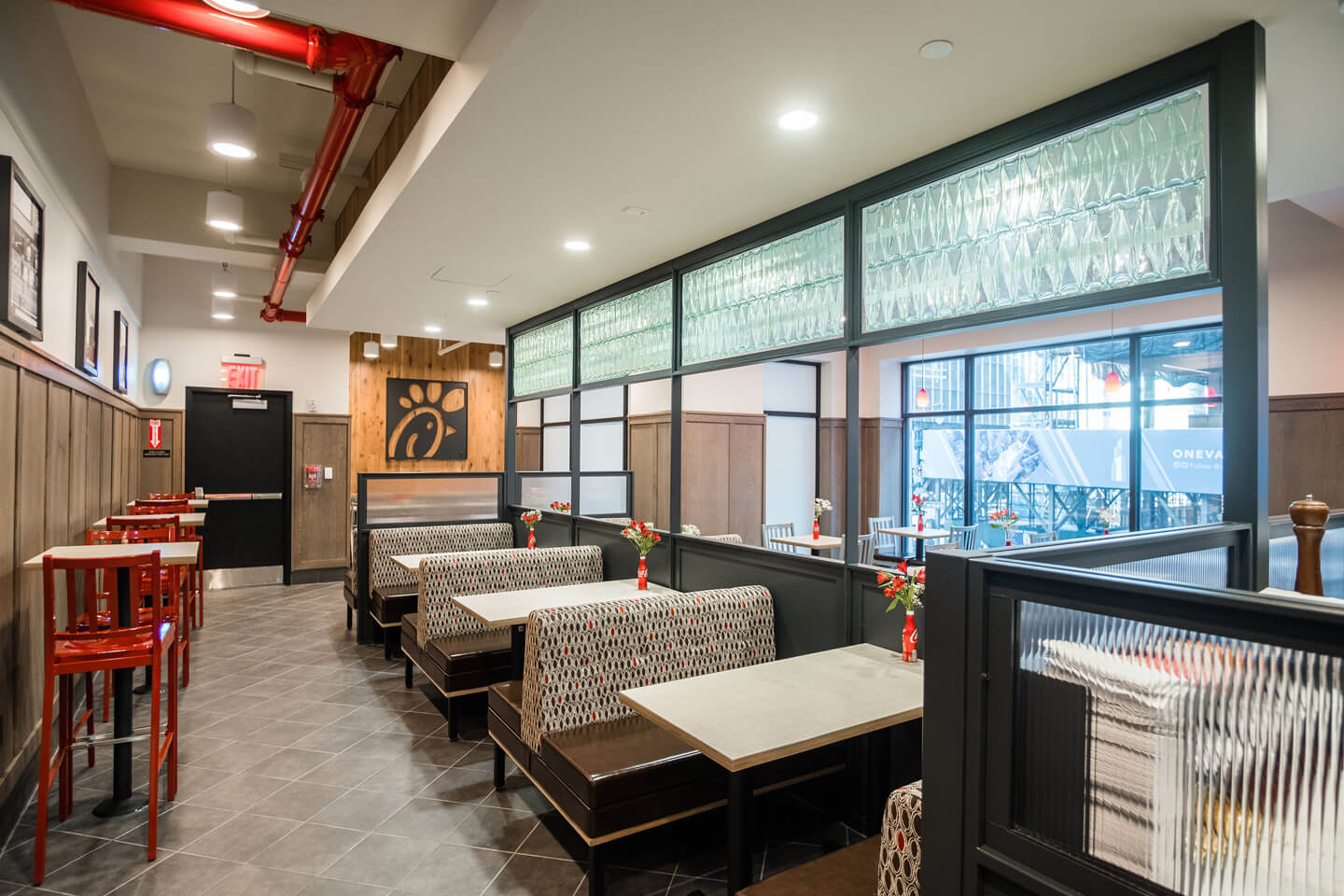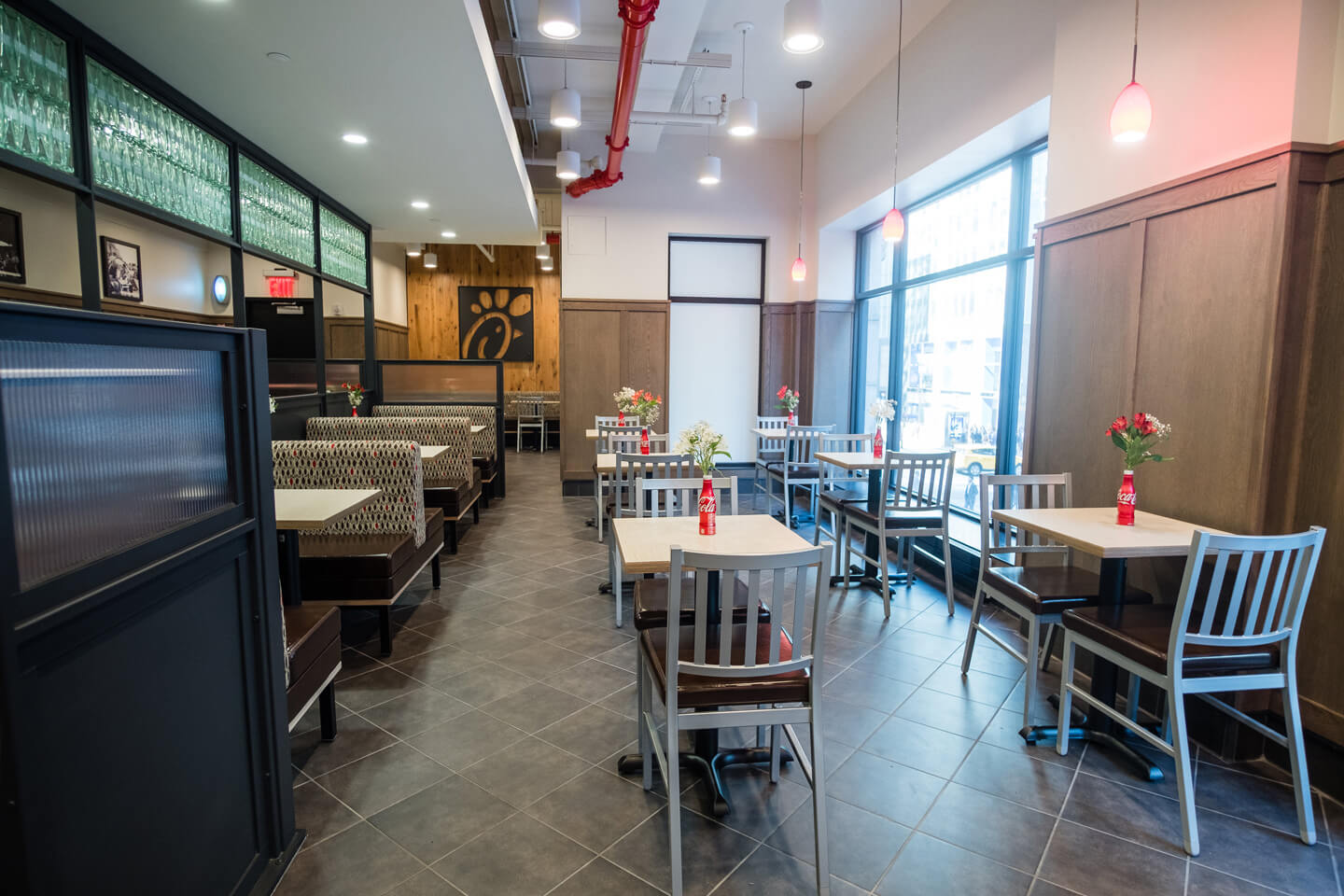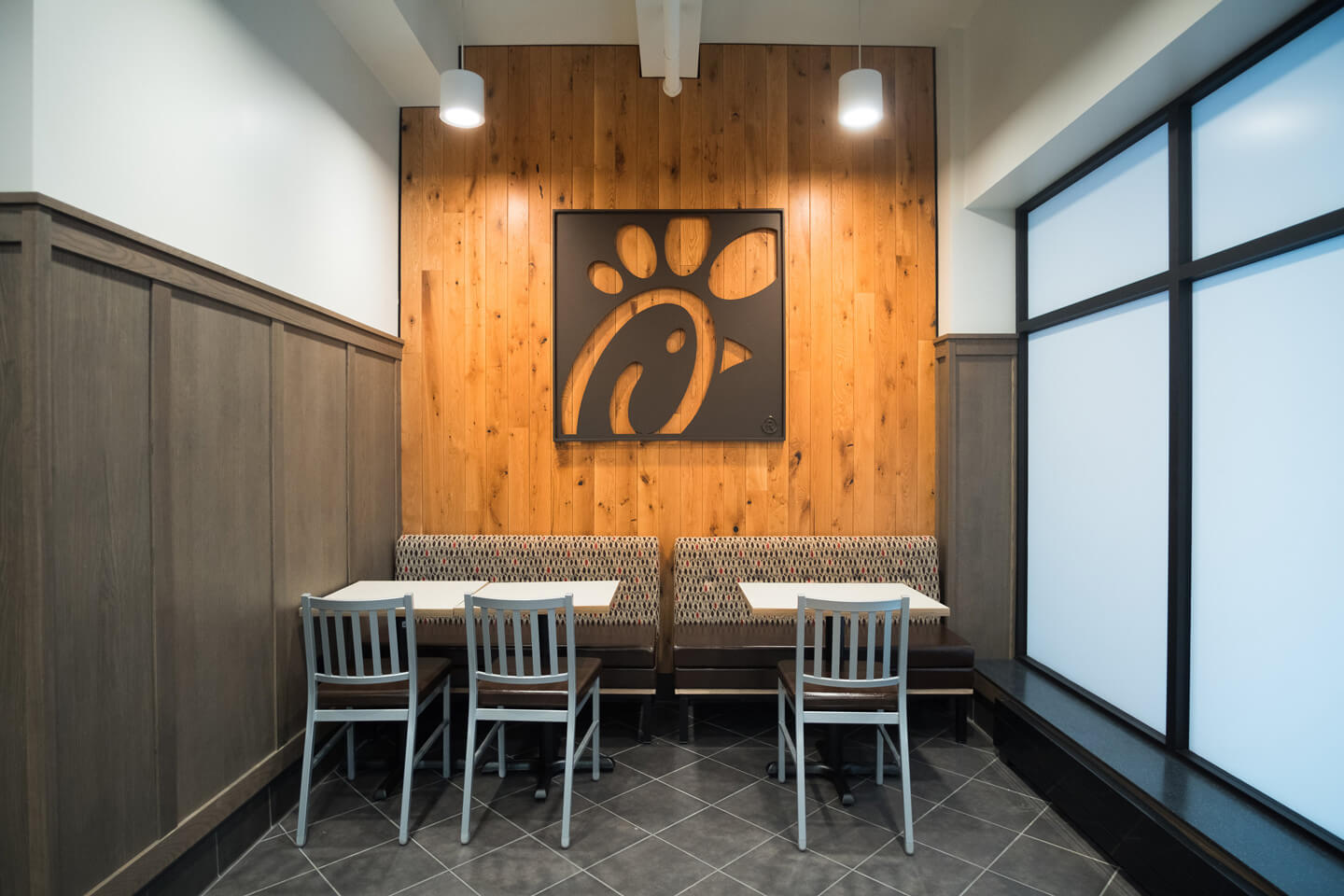 Chick-fil-A's new Manhattan location is one of the fastest in the country
The buzz around New York City's Grand Central Terminal is electric. Every day, the terminal sees more than 750,000 visitors pass through its halls, second only to Times Square station. Since 1913, Grand Central has been a Midtown landmark known for its remarkable architecture, signature clock and its many connecting lines shuttling commuters into and out of the city.
Chick-fil-A at East 42nd Street and Madison Avenue, located just a stone's throw from the terminal, is built for that same speed and efficiency.

Given the high amount of foot traffic the area sees on an average day, Chick-fil-A designed the restaurant to not only match its environment but also to handle extreme customer volume. According to Nathaniel Cates, design manager for Restaurant Development at Chick-fil-A, this restaurant is designed so Team Members can take a guest's order as soon as they walk through the doors. "The distance and time it takes to walk to the front counter has been calculated to work in concert with the kitchen operations, creating a restaurant experience that's as seamless as possible for our guests," Cates said.

The speed of service expected at this location is the result of a refined queuing and ordering process used at Chick-fil-A's other New York locations, which also experience the highest volume of customers in the country.

"We know speed of service is an essential part of any restaurant operation, especially one in New York City," said Artie Sposaro, Senior Experience Leader on the Service Innovation Team. "Our approach is to enhance speed through design, technology and most importantly, our people. We're working to create an experience so fast, so stress-free and so personal that it makes the length of the line irrelevant."

In addition to efficiency, the 6,263-square foot restaurant is also designed for comfort. The stairs and elevator leading up to the second floor are wrapped in glass, creating a common visual experience between floors. There, more than 100 guests can enjoy the Chick-fil-A dining experience with views of Grand Central Terminal and One Vanderbilt, a 1.7 million square foot skyscraper in development that, once completed, will be the city's fourth-tallest building and will bring thousands more commuters to the area each day.