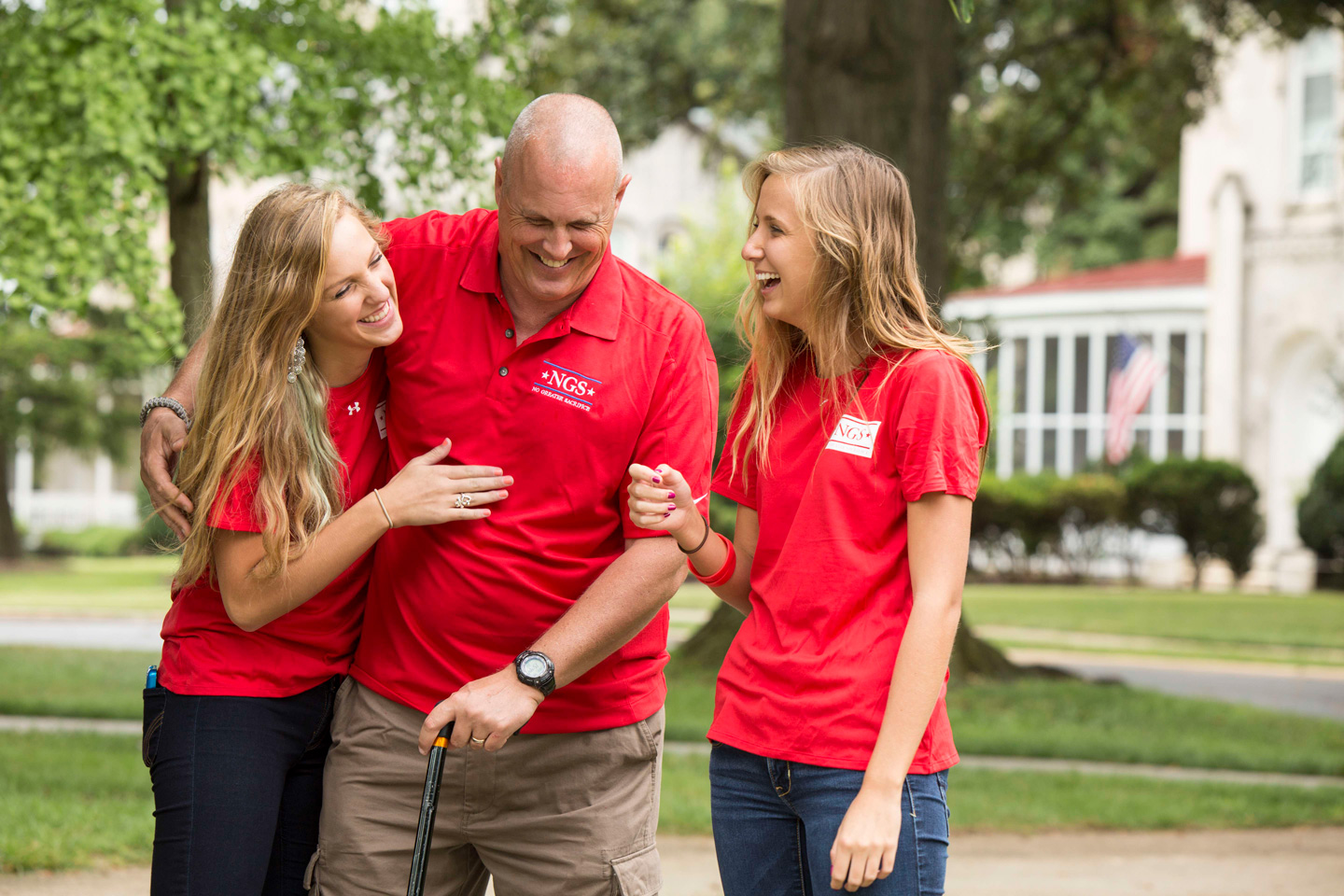 The unexpected meeting between a wounded Army vet and the camp counselor who lifted up his daughter when she needed it most
Tim Karcher doesn't remember much from the summer of 2009.

The U.S. Army veteran spent six weeks lying in a hospital bed at Walter Reed National Military Medical Center in Washington, D.C., followed by seven more weeks at Brooke Army Medical Center near his home in Harker Heights, Texas. During those first few tumultuous weeks, he was in and out of surgeries, attached to an IV pumping him full of medication that kept his body stable, but his mind fuzzy.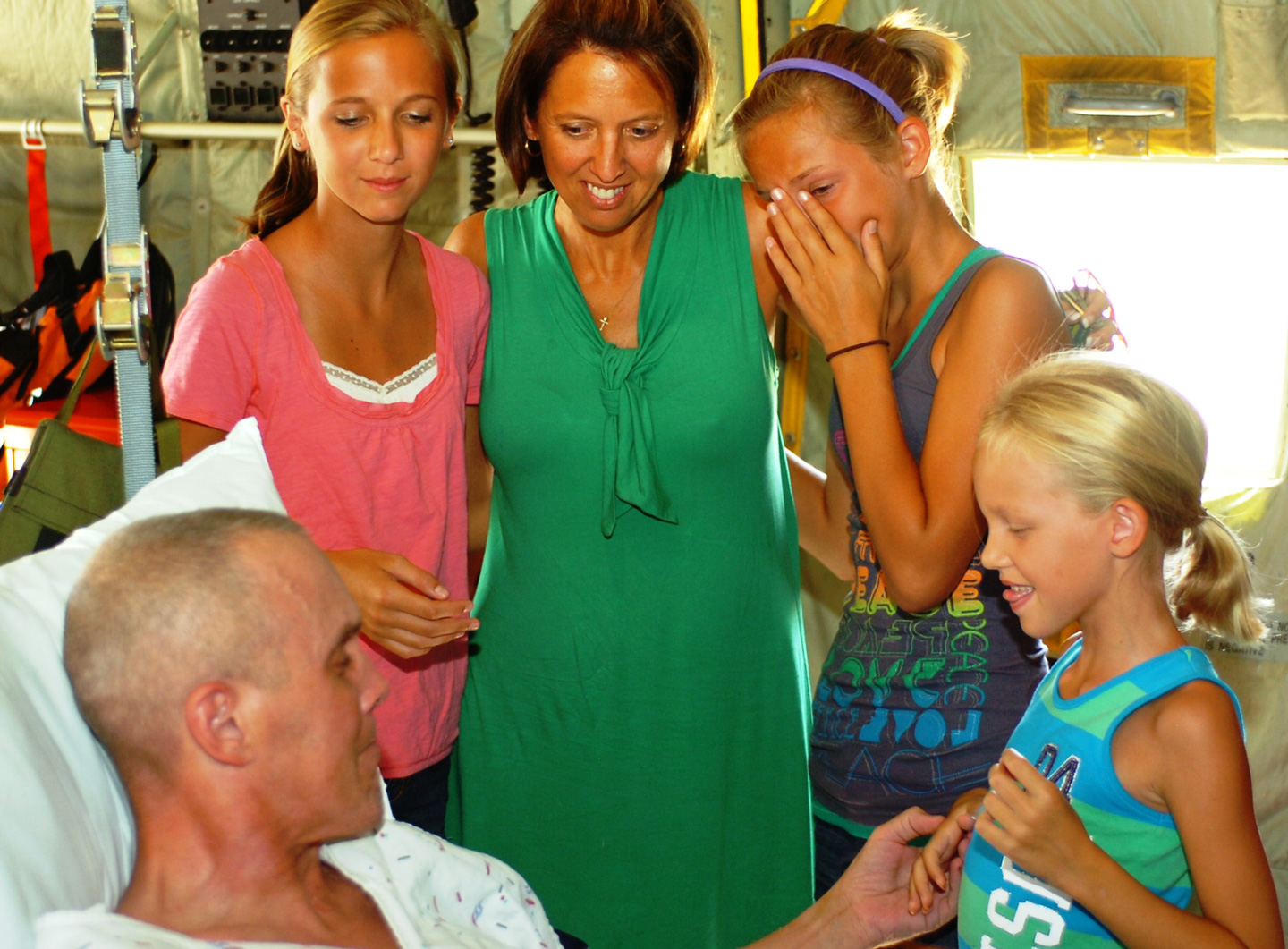 It was a miracle he made it to the hospital in the first place. Tim had been in Iraq, where on his third combat deployment, his vehicle was struck by an explosive device. He lost both of his legs above the knees.

Tim's wife Alesia, on the other hand, remembers that summer very well.

She remembers she was at home getting her three daughters—Anna (14), Audrey (12), and Abbey (7) — ready for Sunday School when she heard a knock on the door. She remembers spending the next week arranging for family to come stay with the girls so she could go be with her husband at the hospital once — if — he made it back to the States.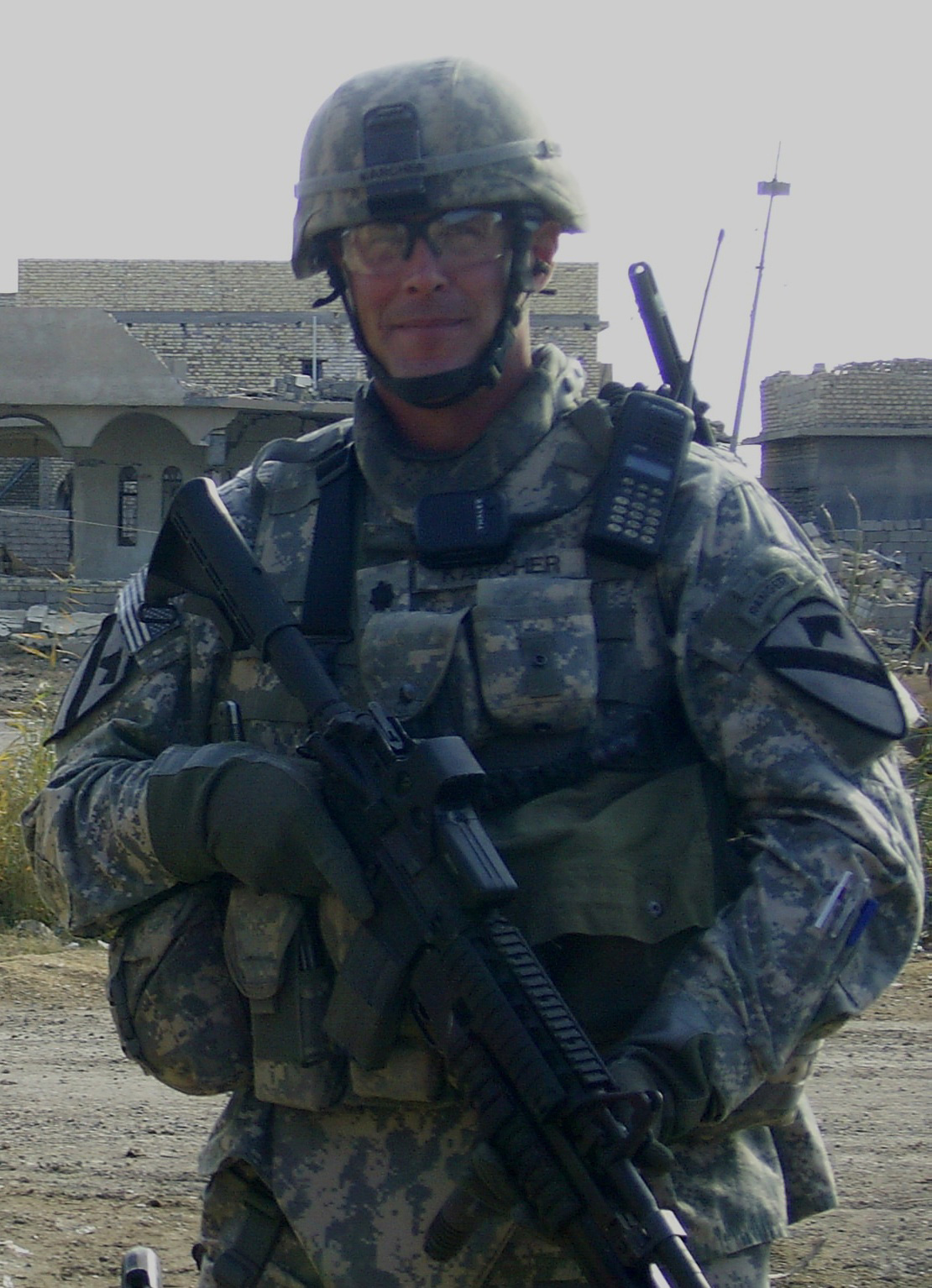 She also remembers a nice young man by the name of Cody Fortune. That August, after Tim's prognosis had improved, she had flown home to take her youngest daughter to camp. Every day, Abbey came home talking about her camp counselor Cody. Alesia was so grateful for Cody's kindness, she wrote the camp a letter. In that letter, she revealed what Abbey had been facing at home with her dad's injuries — and how this week at camp with Cody had been her saving grace.

A New Way to Serve

At the end of the summer, Tim was released from the hospital, but he was a long way from healed. After two years of rehabilitation, he was finally given the green light to enter the service again — this time in an office job.

"I didn't feel like I was making a difference anymore," Tim says. "That's what had always kept me in the Army. I decided it was time to retire and find the ability to serve in another way."

The next step, to Tim, was clear. He'd spent 26 years in the Army. Now, he wanted to spend his retirement serving veterans and their families.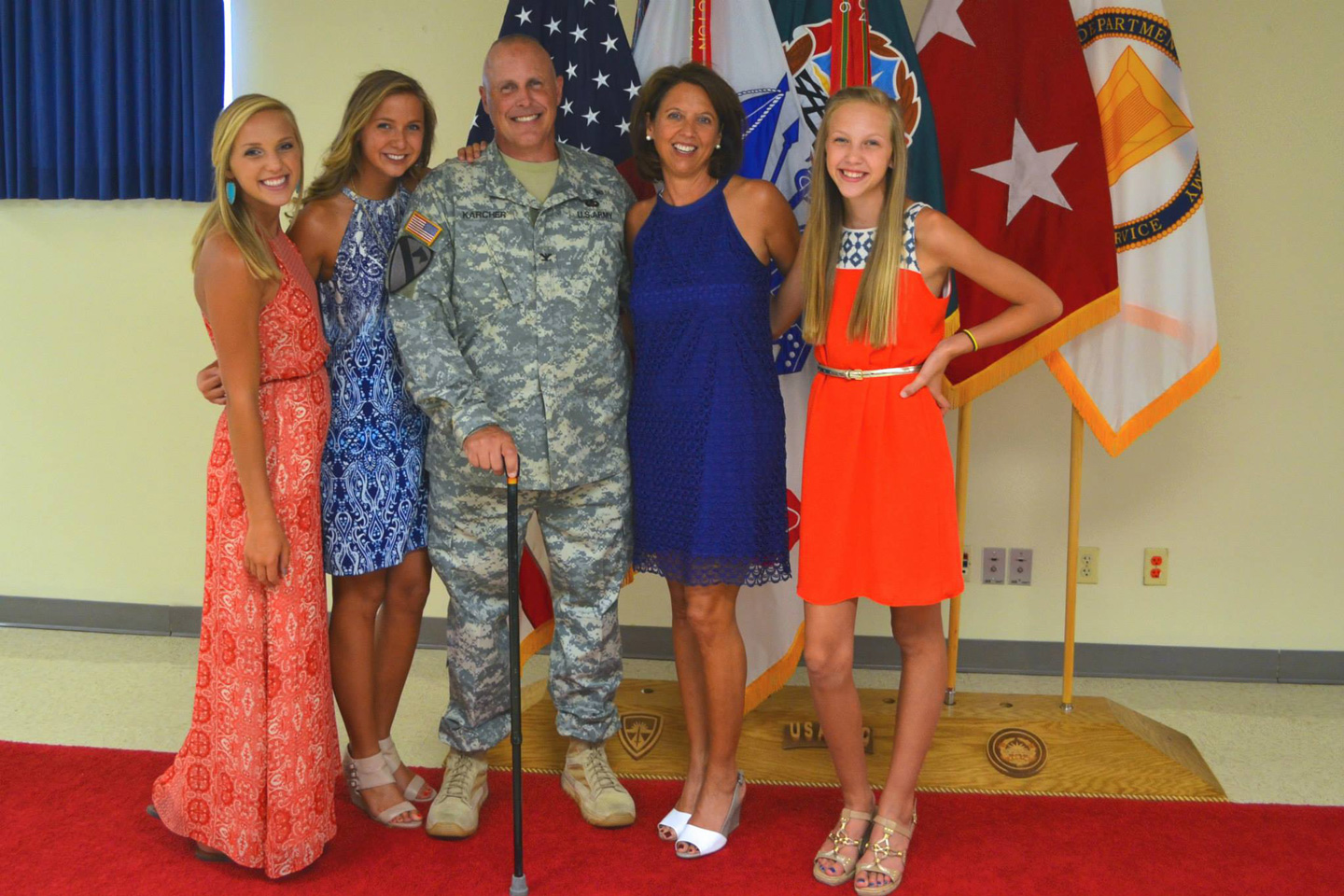 No Greater Sacrifice, a non-profit dedicated to the children of our nation's fallen and wounded service members, was the perfect fit. The organization, one of this year's True Inspiration Award winners, delivers scholarships and resources to improve children's quality of life through the pursuit of higher education.

Plus, Tim knew first-hand the difference the organization could make. In 2009, when he was still lying in that hospital bed in D.C., No Greater Sacrifice visited him to offer all three of his girls a college scholarship.

Today, eight years later, Tim is the Director of Outreach Development and Strategic Planning for the organization — and he spends every day helping families just like his own.

"No Greater Sacrifice recognizes that it's not only service members who give," Tim says. "When they suffer a loss or when they come home wounded, the family is right there going through it all, too. We try, in a small way, to pass on the thanks of the American people by doing everything we can to provide their children with a debt-free college education."

An Incredible Moment

Earlier this summer, Tim traveled to Atlanta to represent No Greater Sacrifice at the Chick-fil-A Foundation's True Inspiration Awards dinner.

While visiting Chick-fil-A's corporate headquarters that week, he heard a male voice behind him ask, "Are you Abbey Karcher's dad?" He spun around, ready to see whoever it was that somehow knew his now 14-year-old daughter who lived 1,000 miles away in Texas.

Amazingly, Tim found himself face-to-face with Abbey's former camp counselor Cody, who was now a staff member at Chick-fil-A.

"I was walking up the stairs from breakfast, and this gentleman caught my eye," Cody says. "I looked at his name tag, and was just stunned. It had been years since I thought of Abbey or her family. When she was there at camp, I had no idea what had happened to her dad. I only found out later through her mom's letter. All of the emotion from that experience came back to me."

For Tim, he had always heard about his daughter's counselor and how instrumental he was in giving Abbey a week where she could forget her troubles, but he never thought he'd have the opportunity to thank him in person.

"I got emotional," Tim says. "I didn't know what else to do besides say 'thank you' repeatedly and tell him how he made a huge difference in my daughter's life that summer. Eventually, I just said 'I gotta hug you man!"

After their embrace, Cody pulled out his phone to show Tim a photo. It was from that week at camp back in 2009.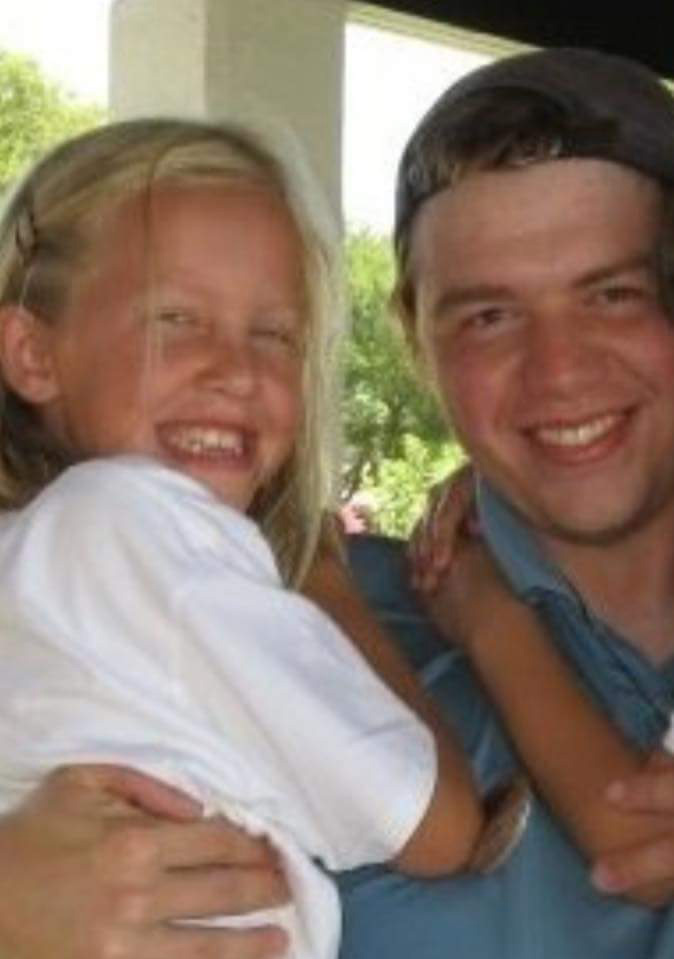 "There she was, this little kid, gathered up in his arms," Tim says. "They were both smiling like fools. It was a perfect picture of the way he supported her at that time."

Now, there's a new picture for Cody to share — one of him standing next to Abbey's dad in the lobby of the Chick-fil-A headquarters.

"It was one of those full-circle moments you don't often get in life," Tim says. "Cody got to see the impact he made, and I got to say thank you. It was magical for both of us."

A special moment 8 years in the making, and one neither man will ever forget.

Each year, the Chick-fil-A Foundation recognizes incredible community organizations through the True Inspiration Awards. Learn about all of our 2017 winners by visiting chick-fil-afoundation.org/true-inspiration-awards, and help us select our next winners starting in September when voting opens on the Chick-fil-A One app!