In today's work force, many millennials feel stuck. Caught between their current job opportunities and where they want to be, college graduates sometimes find themselves in frustrating territory. According to the Economic Policy Institute, more than 10 percent of 2015 college graduates are "idle" – meaning they are neither employed nor obtaining further education, both of which drives future career growth. To offset this, graduate degrees have been one way to give the eager-yet-stuck an advantage to take themselves to the next level. While there are hundreds of valuable graduate programs and degrees, the Master of Business Administration (M.B.A.) master's degree is one of the most commonly sought after.
"More than 10 percent of 2015 college graduates are "idle" – meaning they are neither employed nor obtaining further education, both of which drives future career growth."
The M.B.A. was introduced during the Industrial Revolution, in the late 1800s, after rural and agricultural business models shifted to urbanization in Europe and America. Companies had to adjust their management approach to scientific and innovative tactics that required a greater knowledge of business. An M.B.A is not only valuable to a millennial striving towards the next level of employment, but it can also be helpful to an experienced executive seeking to expand their general business knowledge. Houston, Texas Operator Branden Gibson runs his Westheimer & Fondren Chick-fil-A restaurant like a mini enterprise using methodologies he learned in business school. A Texas A&M-Commerce University M.B.A. graduate, Gibson shares his insight on why he pursued and he now applies his graduate degree as a Chick-fil-A Operator.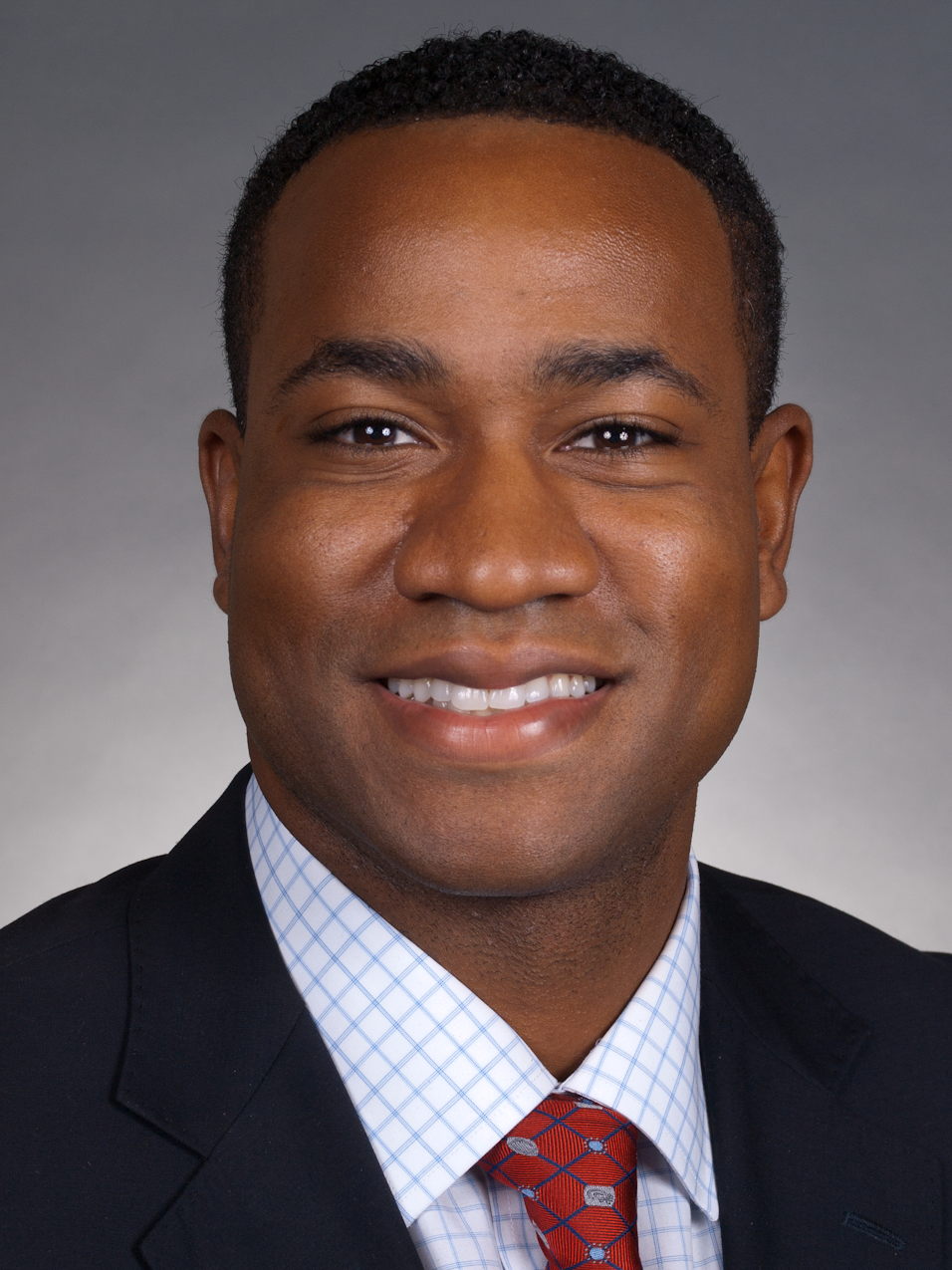 Where did you attend undergrad and what did you study?
I attended Abilene Christian University in Abilene, Texas and studied finance.
Did you take time off between getting your bachelors and masters? Do you recommend going that route?
I took time between degrees because I honestly did not want to be in school anymore. I was eager to find out what I wanted to do in the workforce. I knew I wanted to further my education at some point but wasn't sure what that looked like. As I got into my career in sales, I did a lot to research on what graduate program was right for me and settled on the M.B.A. track. I urge people who want to pursue getting their M.B.A. to be sure about it before doing so.
What caused you to consider pursuing an M.B.A.?
One strategic thing I did out of undergrad was selecting four mentors for myself. Three of them had graduate degrees, but all four encouraged me to pursue it. They told me it would set me apart and benefit me in the long run. I wasn't completely sold at that point.
What was the tipping point?
I got into pharmaceutical sales after graduating and found out really quick that they were right. The workforce is competitive and having an M.B.A really differentiates you from others. It seems like the person with the M.B.A gets the job. I wanted to learn more, and I felt there was more to learn. I wanted to stay relevant.
How did you decide where to go?
A number of things went into my ultimate decision of choosing Texas A&M-Commerce University. I looked at school rankings, admission requirements, tuition costs, out-of-pocket expenses versus company reimbursement and decided whether I wanted to enroll in an online program or pursue the traditional face-to-face route in a brick and mortar. Ultimately, Texas A&M-Commerce was able to provide the balance that I was seeking.
Why do you see your M.B.A. as valuable?
For all the same reasons that I wanted to pursue it. It set me apart in the workforce, and I learned a lot – not only book knowledge, but also learning about myself. Going to college teaches you how to learn. You're not in graduate school because you have to be – you're there because you want to be. I put a lot into in because I saw a lot of value in it, both personally and professionally.
"It set me apart in the workforce, and I learned a lot – not only book knowledge, but also learning about myself."
What was your first job after you graduated?
After grad school, I continued my career in pharmaceutical sales. After that, I then went on to be the director of operations for both of Owner-Operator Matt Michaels' restaurants - Chick-fil-A Humble and Chick-fil-A Lake Houston. He mentored me into owning and running my own Chick-fil-A.
Do you apply what you learned from your M.B.A. today when running your restaurant?
How I look at the business every day is fundamentally different because of my M.B.A. I view my Chick-fil-A restaurant as my own personal enterprise. The reality is, I don't need an M.B.A. to do that, but what I learned shows up in how I think about my business in both big ways and small ways. I am more focused on the details of my operations and metrics such as food costs, labor costs, sales trends and projections. Because of what I learned in undergrad and grad, it's easier for me to communicate those specifics to my team. That's where the rubber meets the road.
What was your favorite class in your graduate program?
I enjoyed courses on organizational behavior. Now, that knowledge helps me cast vision for my restaurant. My leaders are then able to effectively organize the restaurant, assign tasks and roles, and lead effective meetings with our team.
What advice would you give anyone considering an M.B.A.?
A few things come to mind:
Find the course of study that will be best for you and what you ultimately want to do.
Decide your specialization before you apply, then find the school that has the best program for that.
Decide how you want to interact – online or face-to-face.
Decide on how much you want to spend.
All graduate degrees are challenging and an M.B.A. is no exception. An M.B.A. is extremely competitive. Many people are pursuing graduate degrees, so the pursuit of an M.B.A. needs to be focused. Potential applicants should consider what they expect to gain from their graduate education post graduation.
What did you write your thesis on? Has that influenced your thinking?
I wrote my thesis on internet marketing. At that time, social media was emerging, and I saw it as the next frontier. My restaurant has an active social presence and engages with our fans on a personal level. To take it one more step, everything is going to a digital platform. From ordering to delivery – businesses who are leading in digital will do well. People want it, use it and expect it. That's why I'm so excited about mobile ordering and mobile payment at Chick-fil-A.
You're sitting on a panel at the 2015 National Black MBA Conference. What's your message?
I plan to bring awareness to future and current students about career opportunities at Chick-fil-A. This is my first year serving at the conference, and I'm so excited. Being able to recognize and attract great talent is so important to me. I believe that leaders who attract the best talent will be the most successful.