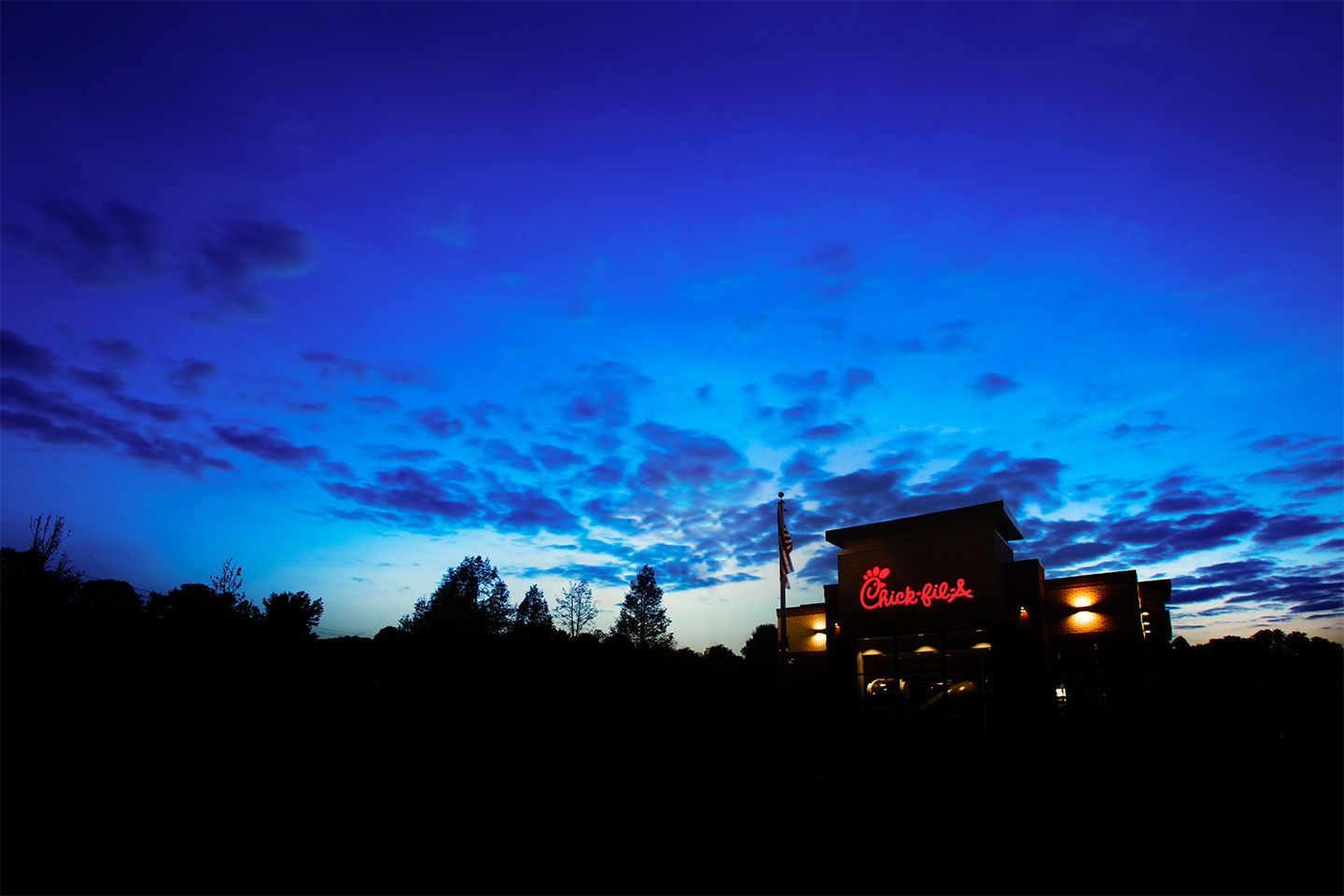 With each new restaurant, Chick-fil-A's Restaurant Development Team is helping reduce construction waste.
When you step foot in a new Chick-fil-A restaurant in the future, it may look and feel similar to other restaurants but behind the scenes, the design and construction process is now much more advanced and sustainable — with a big advantage being the reduction of waste during the construction process.
Construction waste is piling up in landfills, unable to be reused, with projections showing the global volume of annual construction waste to reach 2.2 billion tons by 2025. With more than 100 new restaurants planned for the next year, Chick-fil-A wanted to be part of the solution.
Creating a positive impact
Jeff Shaw, who leads the charge on sustainable restaurant design for Chick-fil-A in the Southwest, said the advances to the design and construction process have transformed the way new Chick-fil-A restaurants are built.
"Our goal is to influence the industry in a positive way," Shaw said. "We knew that we had a unique opportunity to deliver a quality structure and a positive experience while reducing waste and costs — and that's exactly what we're doing now."
To do this, Chick-fil-A uses an industrialized construction approach to the design, which entails constructing sections of the building away from the site to save time and improve quality and consistency. In addition, Chick-fil-A follows a process called "Lean Construction" – efficient construction principles adapted from the automotive industry. As a result, construction teams can be more intentional with resources and comply with LEED (Leadership in Energy and Environmental Design) certification volume standards.
The Chick-fil-A Restaurant Development Team has already seen results in the last few years, including:
50 percent reduction in construction waste
80 percent decrease in length of the restaurant framework schedule, including roofing, siding, brick work and doors
40 percent decrease in length in the total restaurant construction schedule
These reductions mean new Chick-fil-A restaurants are built in a more sustainable and efficient way. In existing restaurants that are undergoing renovations, these updates improve water and energy use efficiency, and the faster construction schedule helps retain existing team members who might otherwise have to look for a new job.
Building with intention
Construction waste isn't limited to unused building materials; waste can take a variety of forms. That's why the Restaurant Development Teams at Chick-fil-A focus on efficiency and implementing Lean Construction principles on every job site. These best practices save time, energy and fuel when transporting materials and plan job sites so that equipment is within reach for workers, providing the tools and information they need for success.
The teams intentionally manage inventory to avoid ordering too many or too few materials, which can lead to consequential waste. By leveraging technology and scheduling timetables, the teams also cut down on wasted time by communicating well and giving all team members access to the most up-to-date plan.
When it comes down to it, efficiency is about setting the construction teams up for success with the resources they need to perform. And with more than 300 professionals touching the design and construction of each new restaurant, Chick-fil-A is working collaboratively to implement sustainable practices from the ground up.