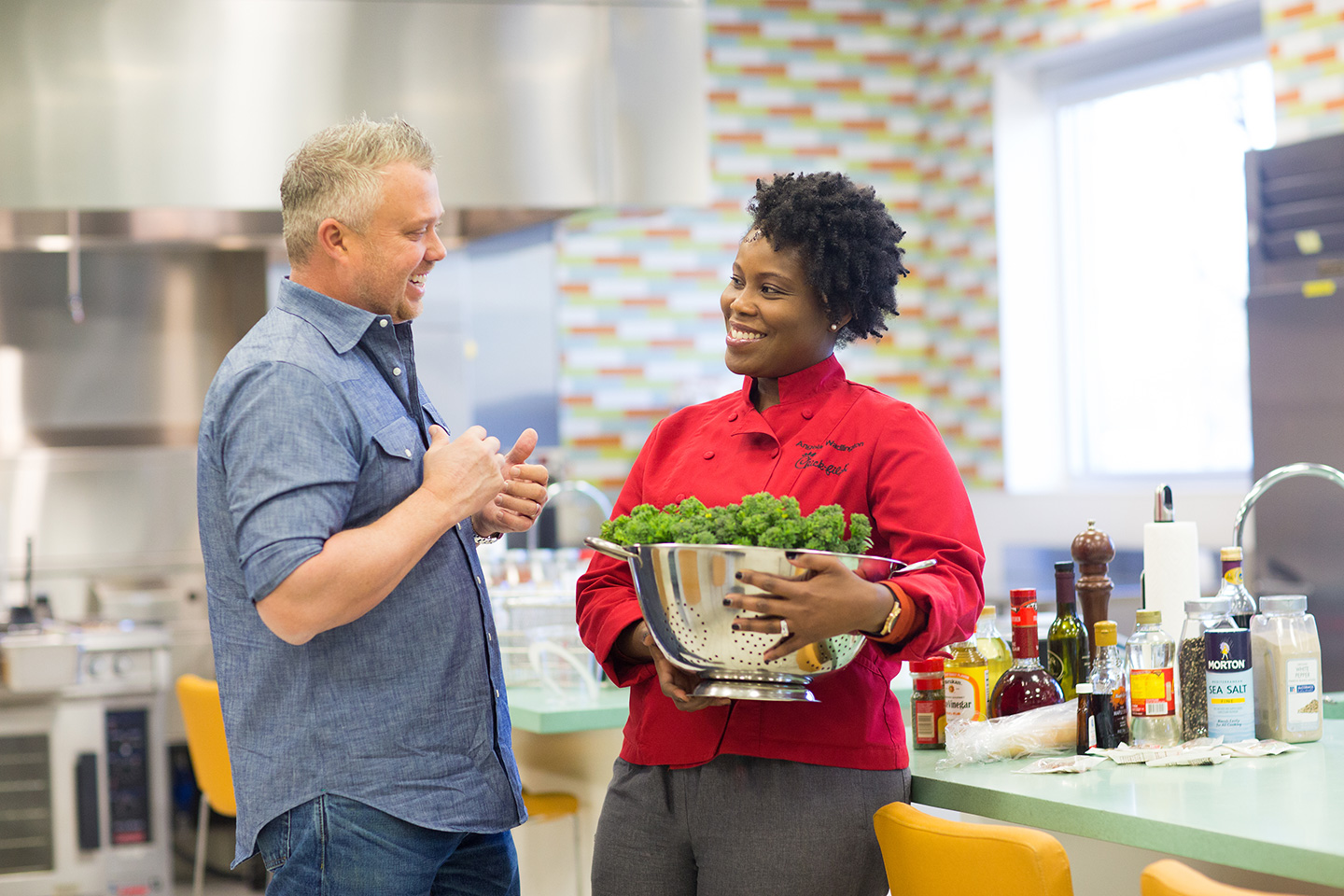 The acclaimed chef is bringing high-end taste to fast food.
A foodie town in its own right, Atlanta is one with deep roots that blends sophistication and international influence all the while celebrating food tradition and simplicity. It's home to more than a dozen James Beard Award recognized chefs (think Pulitzers of the food industry).
"It's about making good food."
As a dining destination, there are no shortages of options for eating out in Atlanta and Texas native and Atlanta-based chef and restaurateur Ford Fry is an integral part of that scene. Owner of eleven acclaimed restaurants—including one he just opened in his hometown of Houston, Texas—Fry is as well known for his business acumen as his James Beard nominated restaurants. From King + Duke, which made GQ's 25 Best Restaurants in America, to his upscale seafood concept, The Optimist, recognized by Esquire Magazine as the "Best New Restaurant of the Year," he's been called the most prolific chef in the country.
So how does an upscale chef of a rapidly expanding southern empire become a culinary partner in developing menu items for a fast food restaurant? Fry will tell you, "It's about making good food."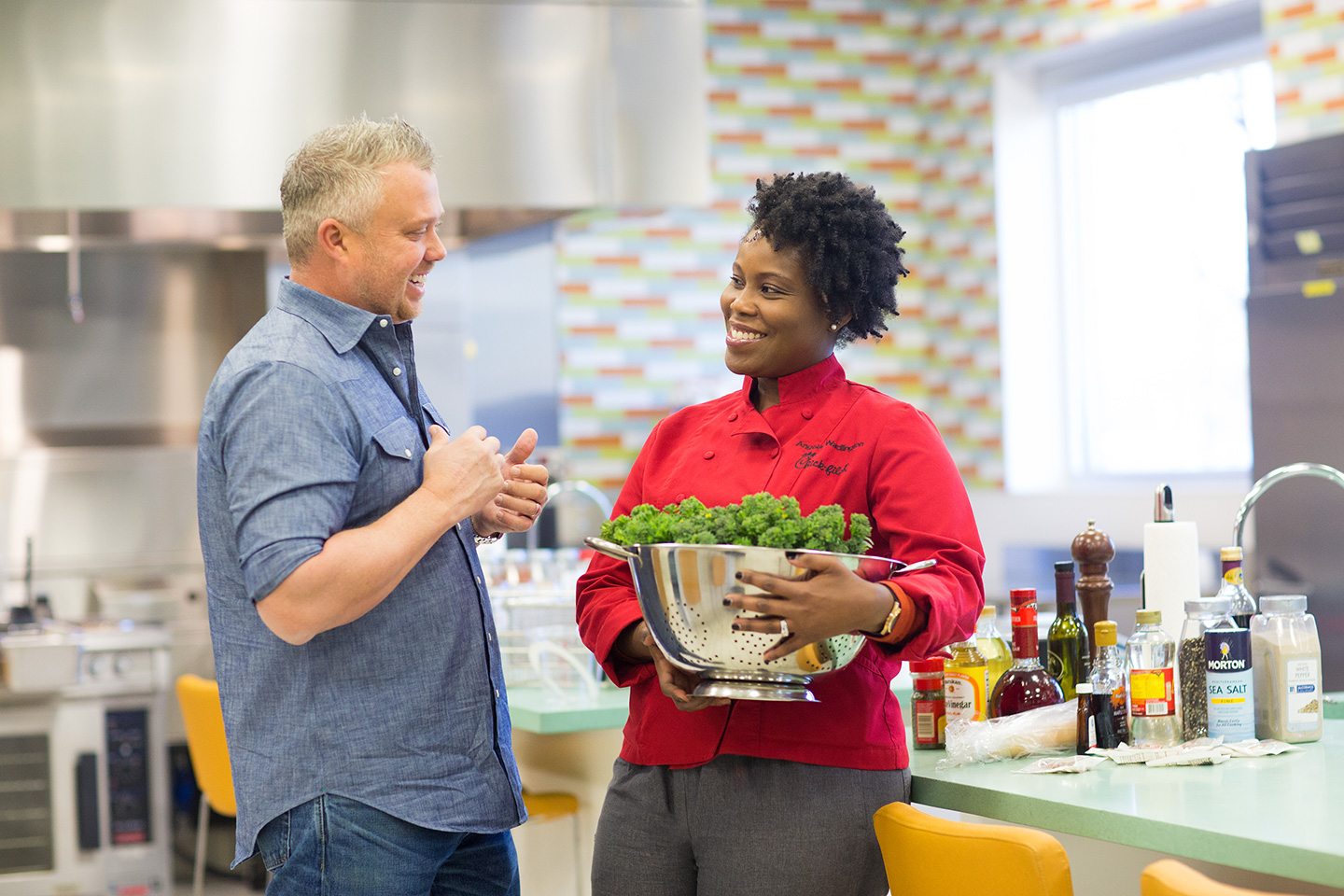 Chef Ford Fry & Chick-fil-A Chef Angela Wadlington
And in the South, it's about relationships. Fry and Chick-fil-A Menu Strategy and Development VP, David Farmer share a fondness for the same, local clothing shop and, as fate would have it, their meeting was tailor made. Upon meeting, the two discovered much could be learned and shared in working together, and so the rest they say is Chick-fil-A and Ford Fry's new Superfood Side.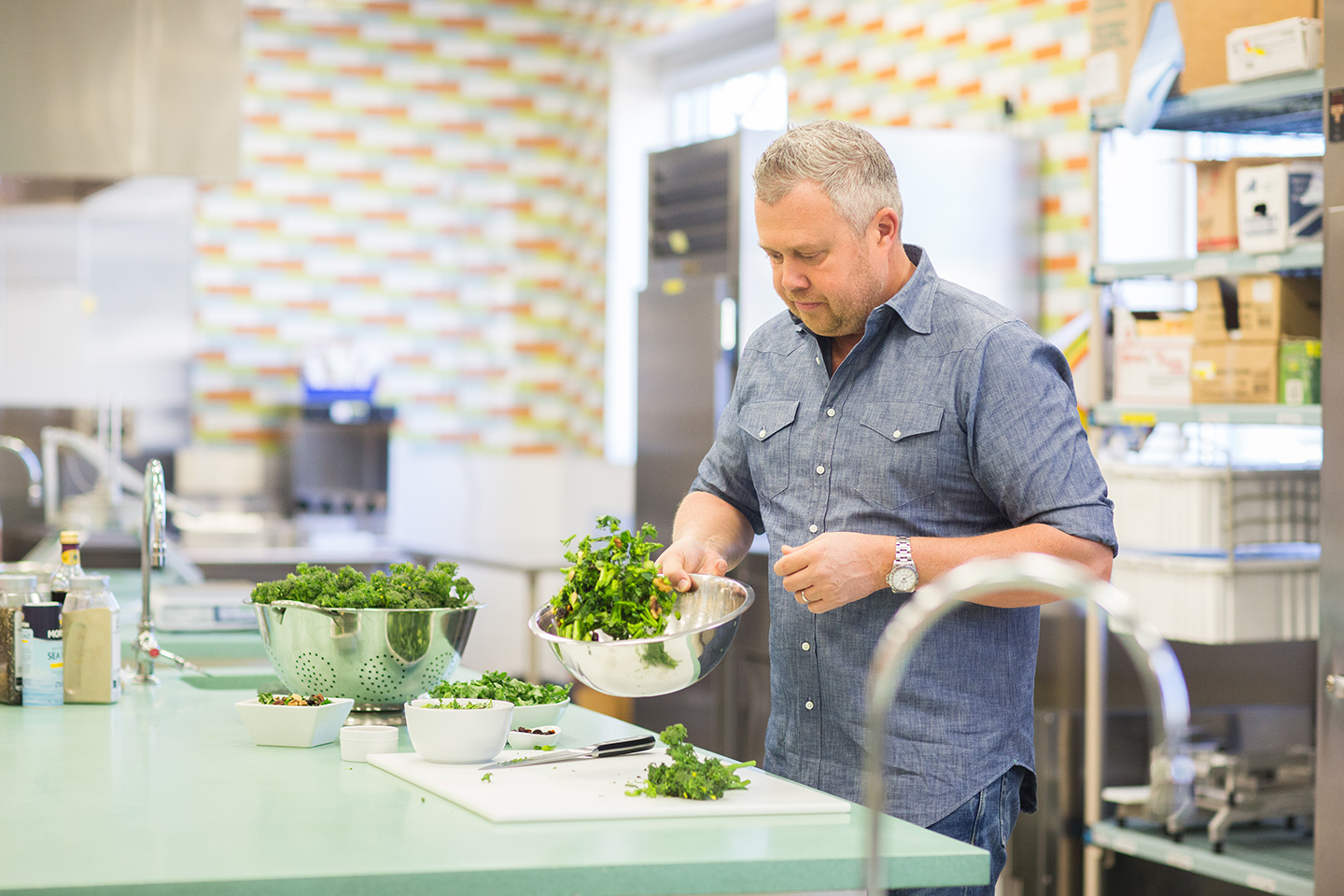 Go behind the scenes with Fry as he discovers what it's like serving fast food in our kitchens.