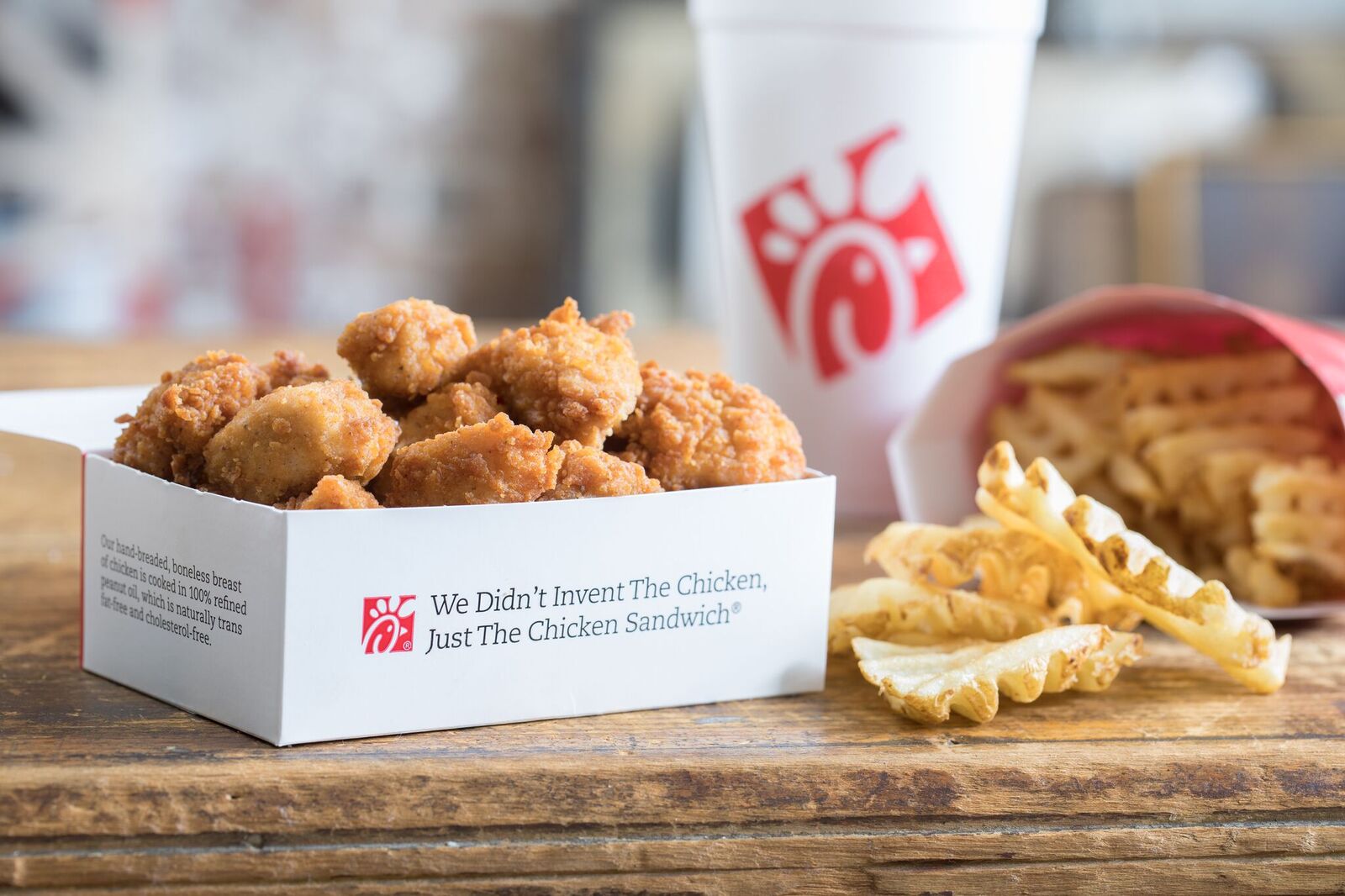 Get free nuggets with the Chick-fil-A App in September
Attention all Chick-fil-A Nugget fans!
Beginning Thursday, Aug. 30, we are giving away a free eight-count of chicken nuggets, either classic or grilled, until Saturday, Sept. 29.
We know what you're thinking…what's the catch? All it takes to get this deliciously free fan-favorite is a few taps on your smartphone. Any guest who either creates or signs into their http:Chick-fil-A One account on the newly redesigned Chick-fil-A App during the giveaway timeframe will receive one free order of nuggets.
It's our way of saying "thank you" for dining with us!
Participating in this tasty giveaway is also the perfect introduction to the improved Chick-fil-A App and brand-new Chick-fil-A One Membership program.
The newly launched app was created by you (our guests), for you. The result is a simpler and more transparent experience that is easier than ever to navigate.
In addition to a fresh new look and feel, the Chick-fil-A One Membership program features three membership tiers – Chick-fil-A One Member, Chick-fil-A One Silver Member and Chick-fil-A One Red Member.
Guests earn points with every purchase, no matter the tier. The two higher tiers unlock the ability to give back to loved ones and the community! Both Chick-fil-A One Silver and Chick-fil-A One Red Members can gift rewards to friends and family, as well as have Chick-fil-A donate a meal on their behalf to Feeding Children Everywhere, a nonprofit that serves meals to hungry children across the country.
"Whether it's a smile, fresh flowers on the table or free chicken nuggets, we're always looking for little ways to make someone's day," said Kaitlyn White, a leader on Chick-fil-A's digital experience team. "
It's a win-win for everyone!
The Chick-fil-A App is available via the App Store or Google Play.