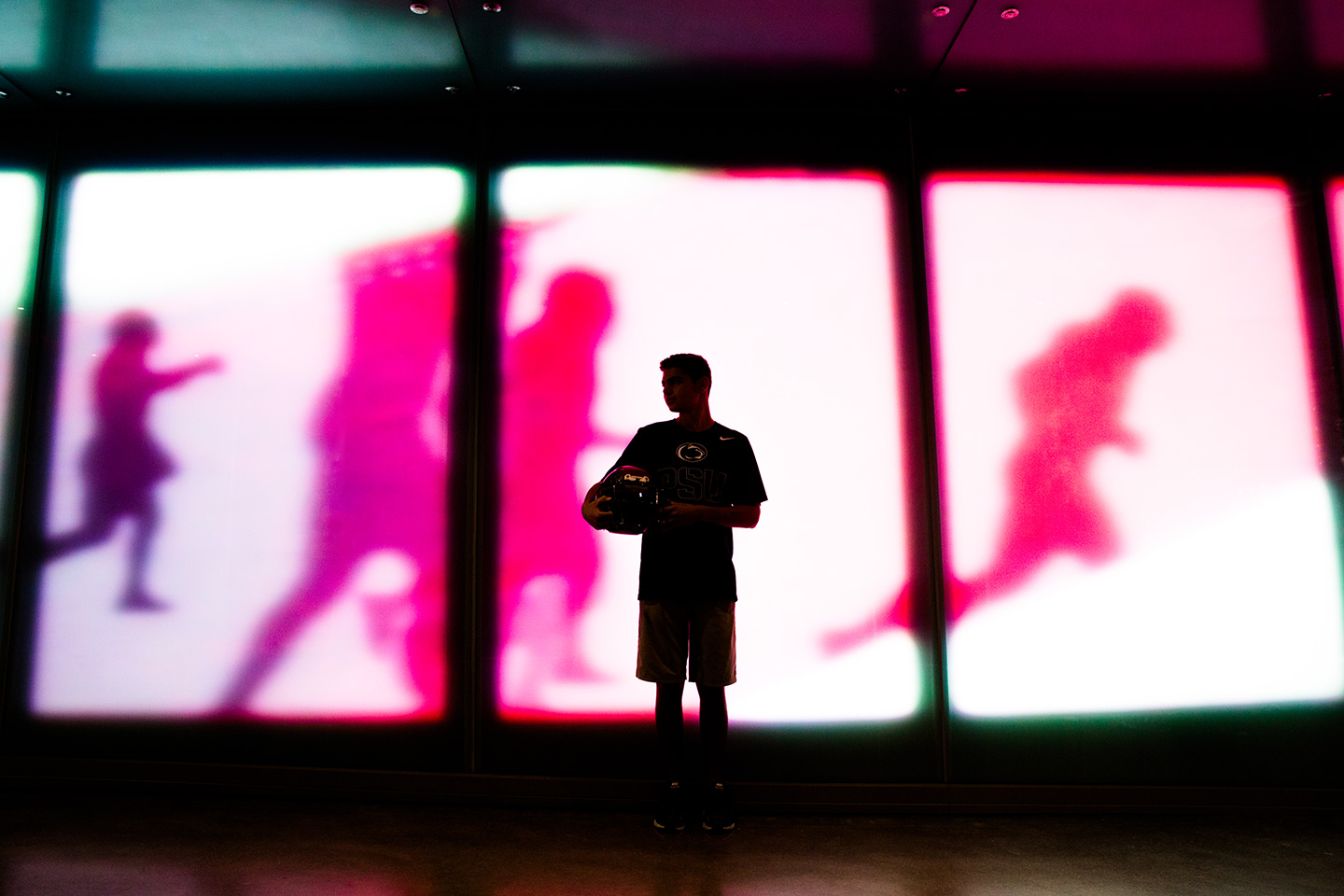 California teen raises more than $24,000 for the children's hospital
From the time he was born, 16-year-old Mac Christman has been all too familiar with Children's Hospital of Orange County (CHOC), in Orange, Calif. Christman was born at the hospital's Mission campus, where doctors discovered he had a chronic form of spina bifida.
"The doctors told us that they weren't sure that Mac would ever be able to walk," says Gina Christman, Mac's mom. "Even if he could walk, they thought his mobility would be very limited."
Since that time, Mac Christman has undergone nine surgeries related to his condition, with the most significant being a spinal cord surgery when he was just three months old. Yet with each surgery and each office visit, Gina Christman says the doctors made her feel more and more confident that her son was in good hands.
"They do a great job of making things comfortable, safe and familiar," she says.
Not your Everyday Walk in the Park
As a nonprofit hospital, CHOC relies on community support. For the past 25 years, the hospital has held its signature "Walk in the Park" fundraising event, in which participants walk through Disneyland in support of the hospital. Mac Christman's involvement with the CHOC Walk in the Park began very early.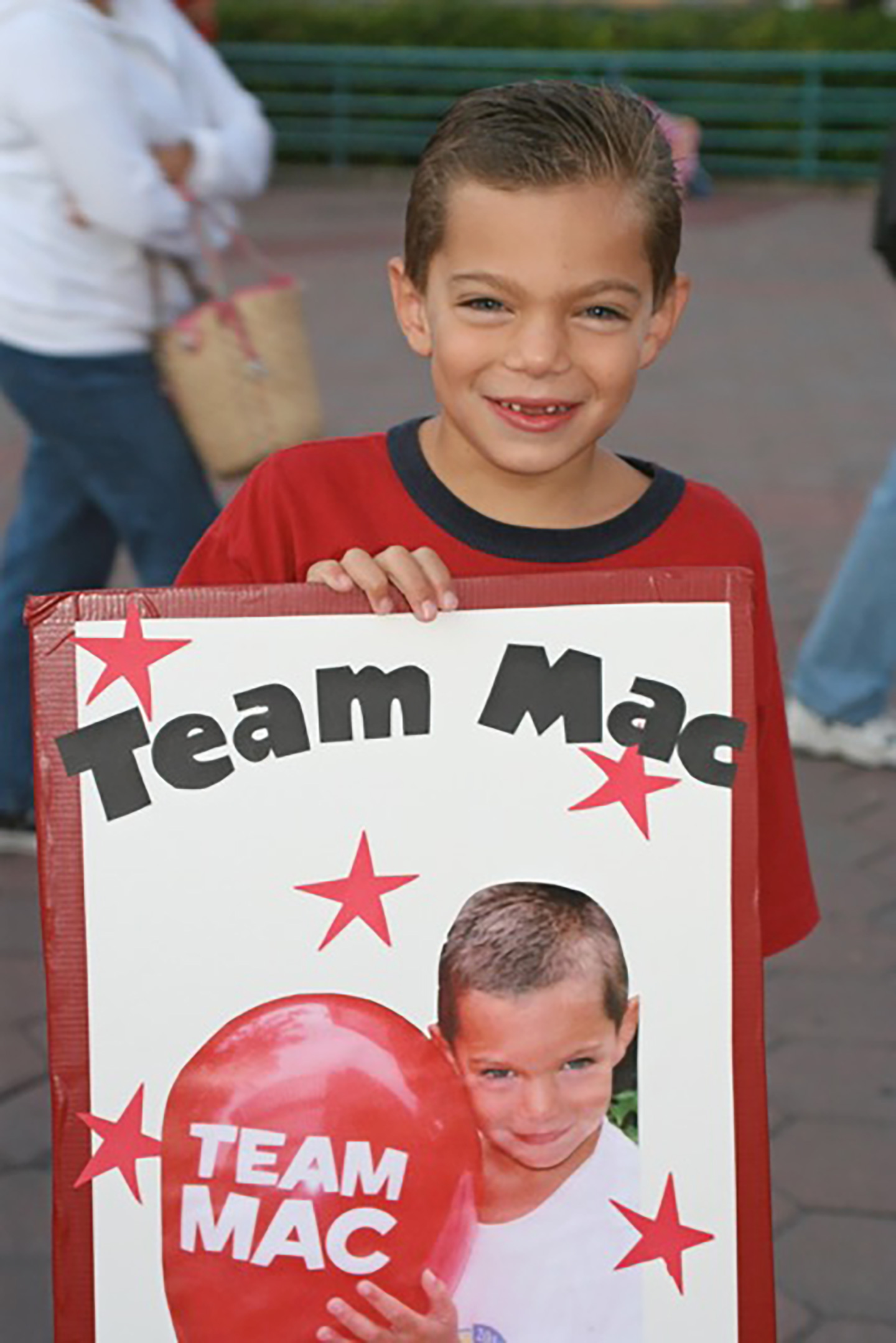 "My mom started a team for me when I was only 8 months old," Mac Christman says. "And we have participated in the walk every year since."
In 2001, the Christman family officially formed Team Mac, and as of this year, the team has raised nearly $200,000 for CHOC. Christman's father, Scott, says the walk is about more than just raising money.
"It's a great way of teaching all of our kids the importance of giving back," he says.
Despite his shy disposition and hesitance to speak about his condition, Gina Christman says her son has always been enthusiastic about participating in the walk.
"The walk has brought fun to something that isn't always fun," she says.
""As I get older, I really enjoy having my friends walk with me. I think it is a good reminder of how lucky we are," Mac Christman says. "Our family raises money to show our appreciation for the great life the doctors and nurses at CHOC have given me." - Mac Christman
Leading the Charge
In 2015, Christman received a special honor: serving as the CHOC Walk Ambassador, an opportunity that allowed him to participate in various CHOC fundraisers leading up to the walk.
His favorite experience? Participating in a fashion show hosted by the Anaheim Lady Ducks, a group comprised of the wives of Anaheim Ducks players. During the show, he walked the runway with his favorite hockey players.
"I am a huge Ducks fan and I was able to meet a lot of the players," Mac Christman says. "It was such a great experience."
Though living with a chronic condition means that he must balance frequent medical visits with his life as a 16-year-old, he enjoys the same activities as his peers. He drives, works hard at school and, despite the fact that his doctors were unsure that he would be able to run, he participates in cross-country and track. During track season, Mac Christman runs the one-mile and two-mile events for Tesoro High School.
It Takes a Village
Mac and other patients aren't the only ones grateful for these opportunities to lead a "normal" teenage life. The hospital's impact is felt throughout the whole community.
"CHOC is an incredible place," says Larry Worsham, owner of Chick-fil-A at North Orange and longtime supporter of the hospital fundraiser. "I've met countless people who have been impacted by the hospital, and my own son has been treated there for a kidney disorder."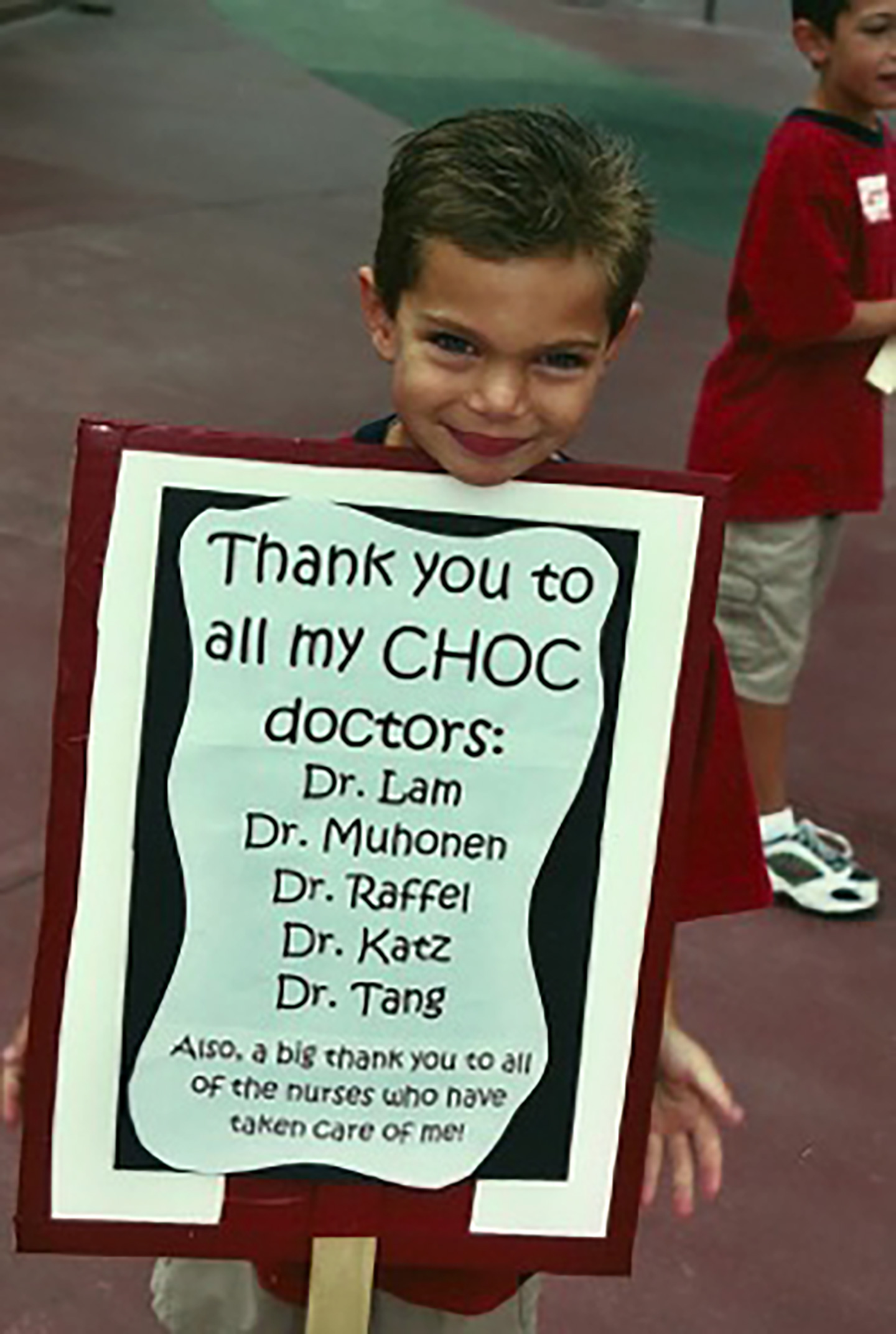 Worsham sees patients and their families daily who stop by his restaurant for a meal before or after doctor visits. In celebration of the 25th anniversary of the CHOC Walk in the Park, he and the owners of the other 18 Chick-fil-A restaurants in Orange County wanted to do something special.
"We are all amazed by the great work CHOC does in our community, and wanted to make an incredible trip possible to celebrate someone giving back to the hospital in a big way," says Worsham.
They teamed up to provide a prize package for the year's top fundraiser, including an all-expenses-paid trip to Atlanta, VIP experiences at the World of Coca-Cola and the College Football Hall of Fame, as well as a backstage tour of Chick-fil-A Headquarters.
For the 2015 Walk, Team Mac raised $24,044 for CHOC, making Mac Christman the prize winner. Mac Christman says he was able to raise the money with the help of his family and friends, as well as holding smaller fundraising events throughout the year.
Cross-Country Journey
Mac Christman and his father took the cross country journey to Atlanta in June where, in addition to the activities that were included in the prize, the two cheered on the Atlanta Braves. They were ushered around Atlanta by a family friend and enjoyed meals at some of the city's famous restaurants, including Fox Brothers Barbeque and Antico Pizza.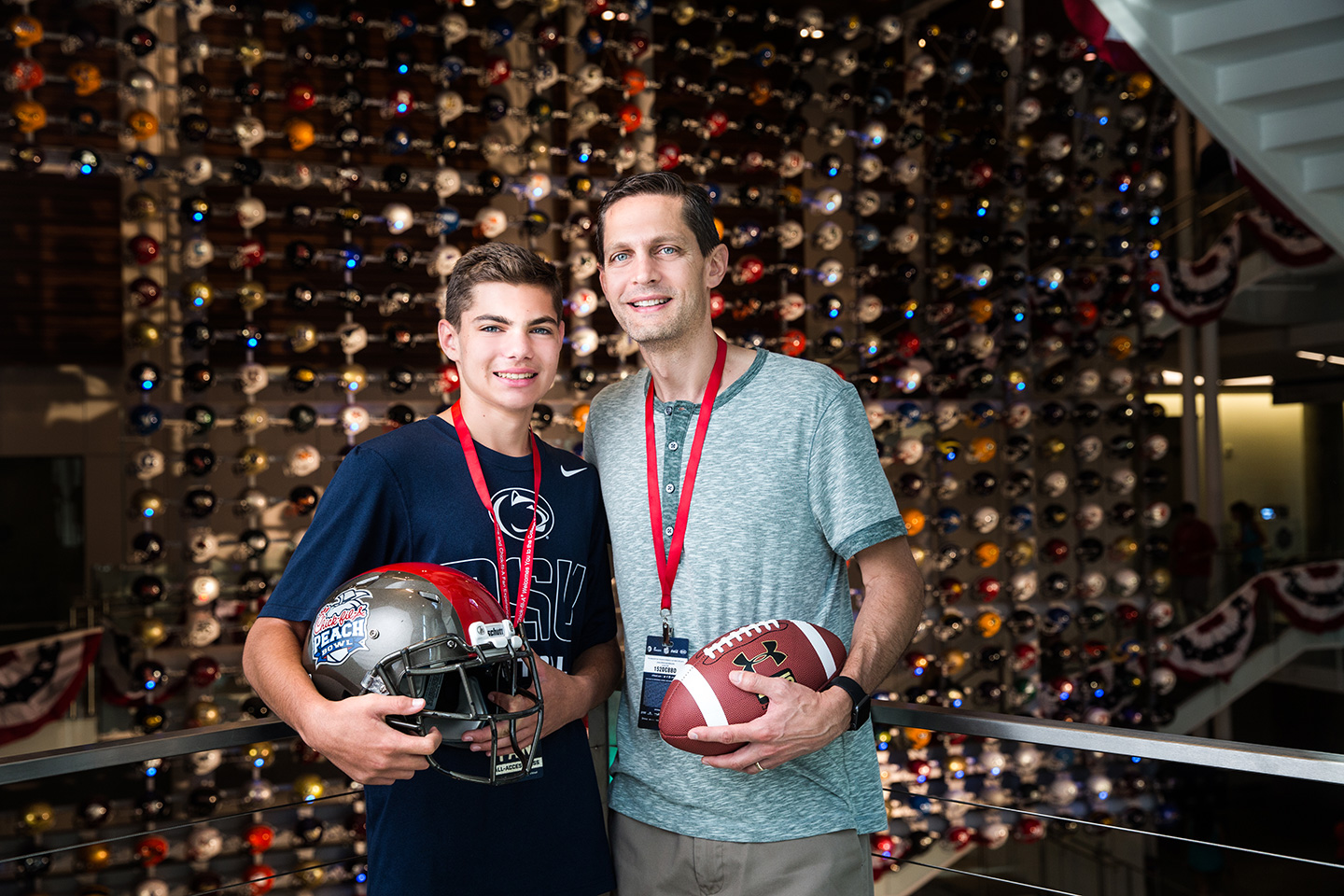 An avid sports fan, Christman was most looking forward to visiting the College Football Hall of Fame. A Penn State fan, he came to the Hall dressed accordingly, and was able to learn more about the Nittany Lions through exhibits about campus traditions and famous players. He played catch at the Chick-fil-A Peach Bowl Skill Zone and lit up the Penn State helmet on the Hall's wall of more than 700 college helmets.
"I love football and I was excited to see some of the history behind the game," Mac Christman says.
Beyond the fun of the trip and participating in the annual Walk, however, the Christman family views their relationship with CHOC's doctors and nurses as the true gift in their lives.
"We give CHOC a ton of credit for Mac. They have given him a really normal life," Gina Christman says.