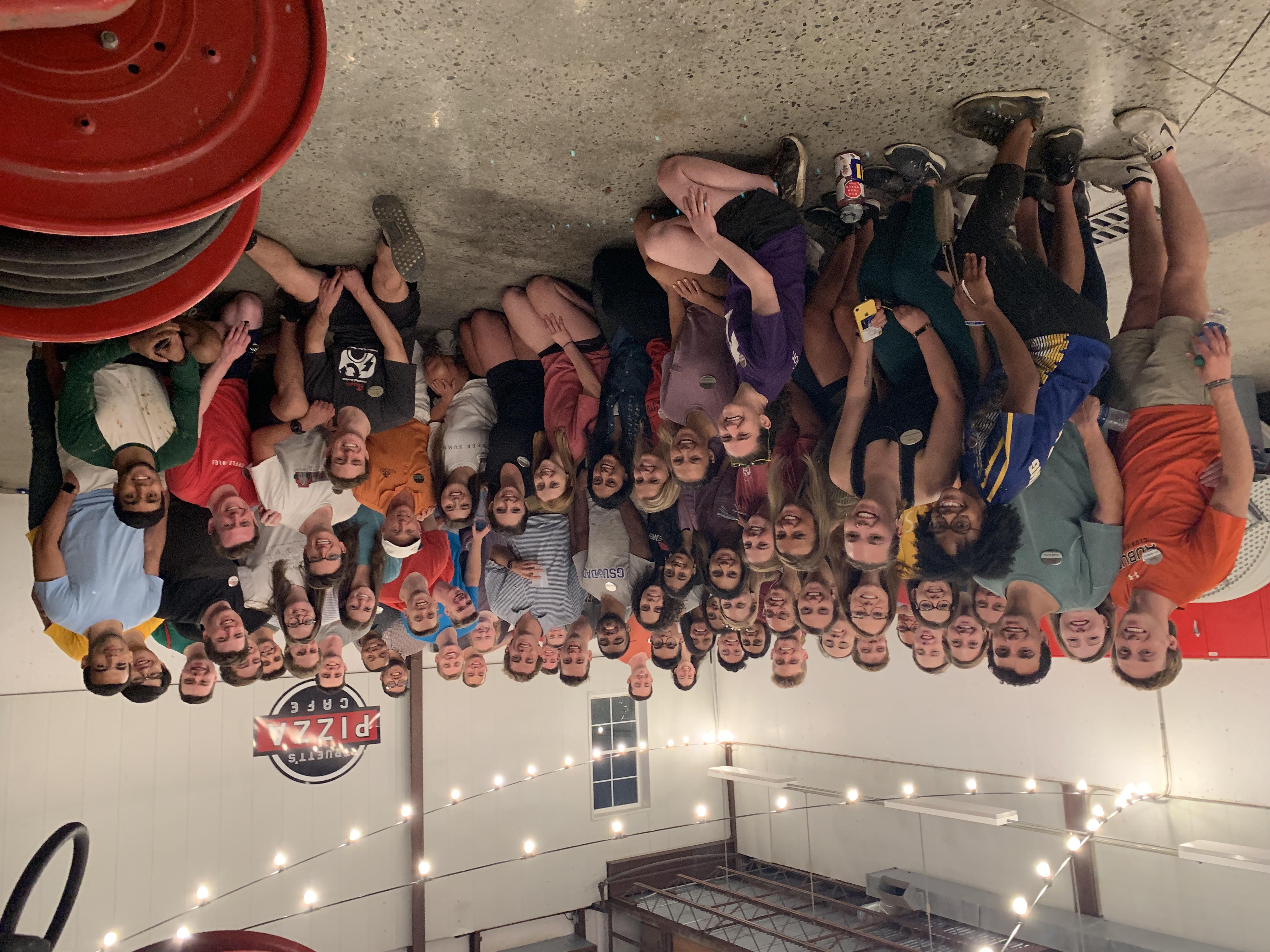 For college students, internships can be lines on a resume — or they can be transformative, career-shaping experiences.
For college students, internships can be transformative, career-shaping experiences. Or they can simply be lines on a résumé.
At Chick-fil-A®, each of our interns is assigned a core project that has the potential to truly impact our business, and they're given the support and independence they need to grow and thrive. Chick-fil-A interns receive career coaching and mentoring, and they have the opportunity to connect with accomplished professionals throughout our organization.
But, perhaps the best way to learn about our program is from the impressive young professionals who have been through it. These three remarkable students took some time at the end of their 10-week journey to reflect on what they've accomplished and what they've gained.

Meet Kiana Williams, Supply Planning and Logistics Intern
North Carolina Agricultural and Technical State University
Major: Supply Chain
Most people walk into a store and see nothing out of the ordinary. Supply chain major Kiana Williams, on the other hand, sees a fascinating tale of ingenuity and persistence.
"I love that supply chain tells a story of how products come to be and how we've built this society and this world," she said. "I've always been curious to know about how things work and how companies create the quality products that we all know and love."
In her 10 weeks at the Corporate Support Center, Williams took on a type of project usually reserved for a full-time Supply Chain staffer. She worked with a Chick-fil-A supplier to evaluate the contingency plans it has in place to avoid shortages and keep up with the booming company's growing demands. Her final presentation will play a key part in future business decisions.
"I'm taking away a sense of pride, knowing that this project is truly impactful for the company," Williams said.
The on-the-ground work and conversations Williams had throughout her internship have changed her core understanding of her favorite subject.
"There's so much more to supply chain than I already thought," she said. "I've gotten a lot of exposure to the business. I've talked to distribution. I've talked to sourcing. I've talked to quality and safety. It's given me a greater understanding of how a sophisticated business runs."
Meet Matt McDuffie, Digital Transformation & Technology Intern
University of Florida
Major: Computer Engineering
Matt McDuffie was so taken with his internship experience at Chick-fil-A as a rising junior, that he decided to return the following summer.
As a second-year intern, McDuffie was given increased responsibilities. Working with a team lead on the digital order fulfillment team, he look at ways to reduce waiting times for third-party drivers picking up orders at Chick-fil-A restaurants.
"To see how much they trusted me felt really awesome," McDuffie said. "It gave me the encouragement and motivation I needed. And I loved being able to see it to completion. We were able to test it and see how it will impact people and the business."
To McDuffie, the experience felt like an introduction to what it would be like to work on staff in the Chick-fil-A Digital Transformation & Technology (DTT) department. That's particularly valuable information for the computer engineering student, who hopes to one day return to the Corporate Support Center as a staffer. As an intern, McDuffie had the chance to speak directly to the hiring managers he hopes will one day be considering his application.
Chick-fil-A's renowned culture of care is one of the most significant reasons McDuffie is hoping one day to return.
"The culture is about caring for people on a personal level," he said. "It's a super encouraging place to be, where you can not only grow as a worker, or as a software engineer, but also grow as a person."
Connor Reap, Field Operations Intern
The University of Tennessee at Chattanooga
Major: Economics

Connor Reap was just 19 years old when his family hit hard times, and it fell to him to quit school and help make ends meet.
The Operator of the Chick-fil-A restaurant where he worked stepped up to support and guide the teenager, offering him extra shifts, inviting him over to his home, and calling to check in with him during his off hours.
The experience transformed Reap and left him determined to become a Chick-fil-A Operator himself one day.
"I love the entrepreneurial spirit of the restaurant business, but most of all I want to do the same thing for someone else," he said. "Chick-fil-A allows you to help grow people, to help people, and to be a pillar in your community."
Reap went back to school and is currently pursuing an economics degree while handling hiring and training for a Chick-fil-A restaurant nearby. This summer, he got the chance to put the expertise he's gained to work as a field operations team intern at Chick-fil-A's corporate Support Center.
During the 10-week program, Reap helped to improve and expand online training materials provided to Chick-fil-A restaurant Operators and key restaurant staffers nationwide. He also got to see the company's commitment to servant leadership in action, meeting with leaders from all over the company and sitting down with a number of Support Center staffers to pick their brains.
"When a lot of people think about an internship, they think about pushing paper and getting coffee," he says. "But this internship is different. You're doing work that matters, that directly impacts the business."
Interested in growing your future as an intern at Chick-fil-A? Visit the Early Talent Careers page to learn more about our program and apply.