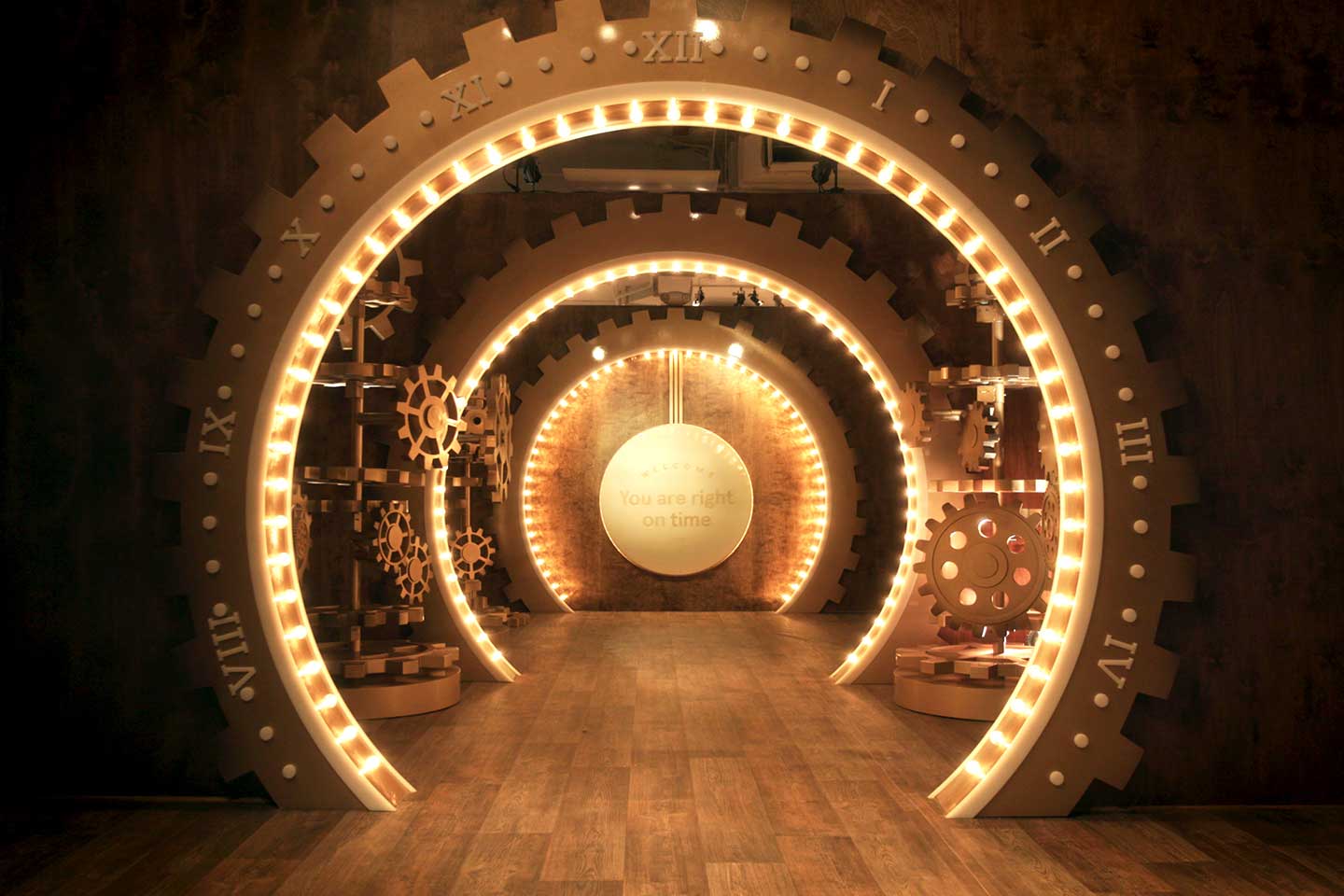 What is a Time Card?
Anyone age 13 or older can visit chick-fil-a.com/timeshop to give the gift of time to a loved one for free. Fill out the form online with the name of a friend or loved one, your email, a mailing address, and how you'd like to spend your time together. Once you're done, Chick-fil-A® will send the completed Time Card to you (so you can hand-deliver it) or mail it directly to them. There are a limited number of Time Cards, so each person is limited to 3 Time Card submissions, while supplies last. We may reach out to the email address you provide in the event there is an issue with your submission.
When can Time Cards be submitted?
Time Card submissions will be accepted through December 28, subject to availability. However, submissions must be received by December 10 to ensure the recipient will receive the Time Card by Christmas.
What is the turnaround time between completing the form and receiving the card?
The turnaround time from the form submission to receiving the Time Card in hand is approximately seven to nine business days.
Can Time Cards be mailed outside of the United States?
Unfortunately, we are unable to mail Time Cards internationally, with the exception of U.S. military post office (APO/FPO) addresses. Delivery is only available within the 50 United States and the District of Columbia. U.S. territories are excluded.
Can addresses be changed after a Time Card has been submitted?
No, but all addresses will be verified before being mailed to the designated recipient.
Where is The Time ShopTM experience located?
The Time Shop is located at 105 Wooster St., New York, NY. However, anyone is able to give the gift of time by visiting www.chick-fil-a.com/timeshop.
When is The Time ShopTM experience open to visitors?
The Time Shop experience is open Monday – Saturday, December 4 to December 17 from 11 a.m.– 7 p.m. The Time Shop is closed on Sunday. The Time Shop is open to visitors 18+ and minors accompanied by a parent or legal guardian.
Is there a charge to visit The Time ShopTM experience?
No! Giving the gift of time is a free experience. However, because a limited number of visitors are permitted in The Time Shop at a given time, please visit rsvpthetimeshop.com to make a reservation. Since they are free, Time Cards do not have a cash value and cannot be redeemed or exchanged for the activities or contents identified.
Can you purchase Chick-fil-A® food at The Time ShopTM location?
Food will not be available for purchase; however, guests may sample our Seasonal Peppermint Chip Milkshake, which is available for a limited time at Chick-fil-A Restaurants during the holiday season, and our Chick-fil-A® Chocolate Chunk Cookies. Samples are available while supplies last.
Can I purchase a Chick-fil-A® Gift Card at The Time ShopTM experience?
Chick-fil-A gift cards can be purchased at Chick-fil-A restaurants, but they will not be available for purchase at The Time ShopTM.
Can I purchase a plush Chick-fil-A® Cow or Chick-fil-A merchandise at The Time ShopTM experience?
No, there will not be merchandise available for purchase at The Time Shop, but guests do have the opportunity to purchase Chick-fil-A merchandise online if they so desire.
Are there any other restrictions or requirements that apply to a Time Card submission?
All Time Cards submitted to Chick-fil-A® for preparation and mailing are subject to the Terms and Conditions. Please review the Terms and Conditions at chick-fil-a.com/timeshop for more information.